April 14, 2014
Only In This Stupid World
Submitted By: PIGster GM

......do drugstores make the sick walk all the way to the back to get their prescriptions, while healthy people can buy cigarettes at the front.

.....do people order double cheeseburgers, large fries, and a diet Coke.

.....do banks leave vault doors open and then chain the pens to the counters..

.....do we leave cars worth thousands of dollars in the driveway and put our useless junk in the garage.

.....do we buy hot dogs in packages of ten and buns in packages of eight.

.....do they have drive-up ATM machines with Braille lettering.

EVER WONDER...

Why the sun lightens our hair, but darkens our skin?

Why don't you ever see the headline 'Psychic Wins Lottery'?

Why is 'abbreviated' such a long word?

Why is it that Doctors call what they do 'practice'?

Why is lemon juice made with artificial flavor, and dishwashing liquid made with real lemons?

Why is the man who invests all your money called a broker?

Why is the time of day with the slowest traffic called rush hour?

Why isn't there mouse-flavored cat food?

Why didn't Noah swat those two mosquitoes?

Why do they sterilize the needle for lethal injections?

You know that indestructible black box that is used on airplanes? Why don't they make the whole plane out of that stuff?!

Why don't sheep shrink when it rains?

Why are they called apartments when they are all stuck together?

If flying is so safe, why do they call the airport the terminal?

Why does the word 'monosyllabic' have so many syllables?

If the opposite of pro is con, what is the opposite opposite of progress?

Congress!

April 13, 2014
My Electric Fence
Stolen From: Page One PIG
Posted By: Sparky

If you have ever used an electric fence or know someone who has one you should read this. The language used is a bit salty, but 'he tells it like it is' without cursing.

If you don't laugh at this, CHECK YOUR PULSE... this was sent by a retired dentist.

We have the standard 6 ft. fence in the backyard, and a few months ago, I heard about burglaries increasing dramatically in the entire city. To make sure this never happened to me, I got an electric fence and ran a single wire along the top of the fence.

Actually, I got the biggest cattle charger Tractor Supply had, made for 26 miles of fence. I then used an 8 ft. long ground rod, and drove it 7.5 ft. into the ground. The ground rod is the key, with the more you have in the ground, the better the fence works.

One day I'm mowing the back yard with my cheapo WalMart 6 hp big wheel push mower. The hot wire is broken and laying out in the yard. I knew for a fact that I unplugged the charger. I pushed the mower around the wire and reached down to grab it, to throw it out of the way.

It seems as though I hadn't remembered to unplug it after all.

Now, I'm standing there, I've got the running lawnmower in my right hand and the 1.7giga-volt fence wire in the other hand. Keep in mind the charger is about the size of a marine battery and has a picture of an upside down cow on fire on the cover.

Time stood still.

The first thing I notice is my pecker trying to climb up the front side of my body. My ears curled downwards and I could feel the lawnmower ignition firing in the backside of my brain. Every time that Briggs & Stratton rolled over, I could feel the spark in my head. I was literally at one with the engine.

It seems as though the fence charger and the piece of shit lawnmower were fighting over who would control my electrical impulses.

Science says you cannot crap, pee, and vomit at the same time. I beg to differ. Not only did I do all three at once, but my bowels emptied 3 different times in less than half of a second. It was a Matrix kind of bowel movement, where time is creeping along and you're all leaned back and BAM BAM BAM you just crap your pants 3 times. It seemed like there were minutes in between but in reality it was so close together. It was like exhaust pulses from a big block Chevy turning 8 grand.

At this point I'm about 30 minutes (maybe 2 seconds) into holding onto the fence wire. My hand is wrapped around the wire palm down so I can't let go. I grew up on a farm so I know all about electric fences. But Dad always had those piece of shit chargers made by International or whoever that were like 9 volts and just kinda tickled.

This one I could not let go of. The 8 ft. long ground rod is now accepting signals from me through the perma-damp Ark-La-Tex river bottom soil. At this point I'm thinking I'm going to have to just man up and take it, until the lawnmower runs out of gas.

'Damn!,' I think, as I remember I just filled the tank!

Now the lawnmower is starting to run rough. It has settled into a loping run pattern as if it had some kind of big lawnmower race cam in it. Covered in poop, pee, and with my vomit on my chest, I think 'Oh God please die ... pleeeeaze die'. But nooooo, it settles into the rough lumpy cam idle nicely and remains there, like a big bore roller cam EFI motor waiting for the 'go' command from its owner's right foot.

So here I am in the middle of July, 104 degrees, 80% humidity, standing in my own backyard, begging God to kill me. God did not take me that day. He left me there covered in my own fluids to writhe in the misery my own stupidity had created.

I honestly don't know how I got loose from the wire.

I woke up laying on the ground hours later. The lawnmower was beside me, out of gas. It was later on in the day and I was sunburned.

There were two large dead grass spots where I had been standing, and then another long skinny dead spot where the wire had laid while I was on the ground still holding on to it. I assume I finally had a seizure and in the resulting thrashing had somehow let go of the wire.

Upon waking from my electrically induced sleep I realized a few things:

1. Three of the fillings in my teeth have melted.

2. I now have cramps in the bottoms of my feet and my right butt cheek (not the left, just the right).

3. Poop, pee, and vomit when all mixed together, do not smell as bad as you might think.

4. My left eye will not open.

5. My right eye will not close.

6. The lawnmower runs like a sum bitch now. Seriously! I think our little session cleared out some carbon-fouling or something, because it was better than new after that.

7. My nuts are still smaller than average yet they are almost a foot long.

8. I can turn on the TV in the game room by farting while thinking of the number 4 (still don't understand this.)

That day changed my life. I now have a new found respect for things. I appreciate the little things more, and now I always triple check to make sure the fence is unplugged before I mow.

The good news, is that if a burglar does try to come over the fence, I can clearly visualize what my security system will do to him, and THAT gives me a warm and fuzzy feeling all over, which also reminds me to triple check before I mow.

April 10, 2014
Thoughts On Taxes
Submitted By: GM
Posted By: Uncle Sam's Nephew

*Publisher's Note: We've posted this before in another form, but since the tax filing/paying dealine is on the horizon, we thought this to be a timely reminder.

"For a nation to try to tax itself into prosperity is like a man standing in a bucket and trying to lift himself up by the handle."–Winston Churchill

"Income tax returns are the most imaginative fiction being written today."–Herman Wouk

"I am proud to be paying taxes in the United States. The only thing is I could be just as proud for half of the money."–Arthur Godfrey

"A liberal is someone who feels a great debt to his fellow man, which debt he proposes to pay off with your money."–G. Gordon Liddy

"The taxpayer: that's someone who works for the federal government, but doesn't have to take a civil service examination."–Ronald Reagan

"The income tax created more criminals than any other single act of government."–Barry Goldwater

"Collecting more taxes than is absolutely necessary is legalized robbery."–Calvin Coolidge

"This is too difficult for a mathematician. It takes a philosopher. The hardest thing in the world to understand is the income tax."–Albert Einstein

"The difference between death and taxes is death doesn't get worse every time Congress meets."–Will Rogers

"In 1790, the nation which had fought a revolution against taxation without representation discovered that some of its citizens weren't much happier about taxation with representation."–Lyndon B. Johnson

"Why does a slight tax increase cost you two hundred dollars and a substantial tax cut save you thirty cents?"–Peg Bracken

"You must pay taxes. But there's no law that says you gotta leave a tip."–Morgan Stanley advertisement

April 09, 2014
Divorce Agreement
Submitted By: Swine Flew
Posted By: PFO


Dear American liberals, leftists, social progressives, socialists, regressive, Marxists, and Obama supporters, etc.al:

We have stuck together since the late 1950s for the sake of the kids, but the whole of this latest election process has made me realize that I want a divorce.

I know we tolerated each other for many years for the sake of future generations, but sadly, this relationship has clearly run its course.

Our two ideological sides of America cannot and will not ever agree on what is right for us all, so let's just end it on friendly terms. We can smile and
chalk it up to irreconcilable differences and go our own way.

Here is a model separation agreement:

1. Our two groups can equitably divide up the country by land mass, each taking a similar portion. That will be the difficult part, but I am sure our two sides can come to a friendly agreement. After that, it should be relatively easy. Our respective representatives can effortlessly divide other assets since both sides had such distinct and disparate tastes.

2. We don't like redistributive taxes, so you can keep them.

3. You are welcome to the liberal judges and the ACLU.

4. Since you hate guns and war, we'll take our firearms, the cops, the NRA, and the military.

5. We'll take the nasty, smelly oil industry and you can go with wind, solar, and bio-diesel.

6. You can keep Oprah, Michael Moore, and Rosie O'Donnell. You are, however, responsible for finding a bio-diesel vehicle big enough to move all three of them.

7. We'll keep capitalism, greedy corporations, pharmaceutical companies, WalMart, and Wall Street.

8. You can have your beloved lifelong welfare dwellers, food stamps, homeless homeboys, hippies, druggies, and illegal aliens.

9. We'll keep the hot Alaskan hockey moms, greedy CEO's and rednecks.

10. We'll keep the Bibles and give you NBC and Hollywood ..

11. You can make nice with Iran and Palestine and we'll retain the right to invade and hammer places that threaten us.

12. You can have the peace-niks and war protesters. When our allies or our way of life are under assault, we'll help provide them security.

13. We'll keep our Judeo-Christian values.

14. You are welcome to Islam, Scientology, Humanism, political correctness, and Shirley McLain. You can also have the U.N., but we will no longer be paying the bill.

15. We'll keep the SUV's, pickup trucks, and over sized luxury cars. You can take every Subaru station wagon you can find.

16. You can give everyone healthcare if you can find any practicing doctors..

17. We'll continue to believe healthcare is an earned luxury and not a right.

18. We'll keep "The Battle Hymn of the Republic" and "The National Anthem."

19. I'm sure you'll be happy to substitute "Imagine", "I'd Like to Teach the World to Sing", "Kum Ba Ya," or "We Are the World".

20. We'll practice trickle down economics and you can continue to give trickle up poverty your best shot.

21. Since it often so offends you, we'll keep our history, our name and our constitution and our flag.

22. Would you agree to this? If so, please pass it along to other like-minded liberal and conservative patriots and if you do not agree, just hit delete. In the spirit of friendly parting,

I'll bet you answer which one of us will need whose help in 15 years.

Sincerely,
John J. Wall
Law Student and an American

P.S.: Also, please take Ted Turner, Sean Penn, Martin Sheen, Barbara Streisand, and Jane Fonda with you.

P.S.S.: And you won't have to "Press 1 for English" when you call our country.

April 07, 2014
The Pretzel Hold
Stolen From: Page One PIG

It's the Gold Medal round of the Olympics, and a Russian and an American wrestler were set to square off. Before the match, the American wrestler's trainer came to him and said, "Now, don't forget all the research we've done on this Russian. He's never lost a match because of this 'pretzel' hold he has. Whatever you do, don't let him get you in this hold! If he does, you're finished!" The wrestler nodded in acknowledgement.

As the match started, the American and the Russian circled each other several times looking for an opening. All of a sudden, the Russian lunged forward, grabbing the American and wrapping him up in the dreaded pretzel hold. A sigh of disappointment arose from the crowd, and the trainer buried his face in his hands, for he knew all was lost. He couldn't even watch the ending.

Suddenly, there was a scream, a cheer from the crowd, and the trainer raised his eye just in time to watch the Russian flying up in the air. The Russian's back hit the mat with a thud, and the American collapsed on top of him, making the pin and winning the match. The trainer was astounded, and ran to his wrestler, who was jumping around the mat, with people swarming him from all angles.

When he finally got the American wrestler alone, he asked, "How did you ever get out of that hold? No one has ever done it before!"

The wrestler answered, "Well, I was ready to give up when he got me in that hold, but at the last moment I opened my eyes and saw this pair of balls right in front of my face. I had nothing to lose, so with my last ounce of strength I stretched out my neck and bit those babies just as hard as I could."

"So," the trainer exclaimed, "that finished him off, did it?"

"No, but you'd be amazed how strong you get when you bite your own balls!"

April 05, 2014
The Hunting Dog
Stolen From: Page One PIG

Chester and Earl are going hunting. Chester says to Earl, "I'll send my dog out to see if there are any ducks in the pond. If there aren't many ducks out there, I'm not going hunting."

So he sends the dog out to the pond. The dog comes back and barks twice. Chester says, "Well I'm not going to go out. He only saw two ducks out there."

Earl says, "You're going to take the dog's barks for the truth?" Earl doesn't believe it, so he goes to look for himself. When he gets back he says, "I don't believe it. There really are only two ducks out there! Where did you get that dog?"

Chester says, "Well, I got him from the breeder up the road. If you want one, you can get one from him". So Earl goes to the breeder and says he wants a dog like the one his friend Chester has. The breeder obliges and Earl brings the dog home and tells it to go out and look for ducks. Minutes later the dog returns With a stick in its mouth and starts humping Earl's leg.

Outraged, Earl takes the dog back to the breeder and says, "This dog is a fraud. I want my money back!" The breeder asks Earl what the dog did. So Earl tells him that when he sent the dog out to look for ducks, it came back with a stick in its mouth and started humping his leg.

The breeder says, "Earl, dogs can't talk. He was trying to tell you: There are more f-----g ducks out there than you can shake a stick at!"

April 04, 2014
The Wal-Mart Interview
Submitted By: Swine Flew
Posted By: PFO

Jennifer, a manager at Wal-Mart, had the task of hiring someone to fill a job
opening. After sorting through a stack of 20 resumes she found four people who were equally qualified. Jennifer decided to call the four in and ask them only one question. Their answer would determine which of them would get the job.

The day came and as the four sat around the conference room table, Jennifer asked, 'What is the fastest thing you know of?'

The first man replied, 'A THOUGHT.. 'It just pops into your head.There's no
warning.

'That's very good!' replied Jennifer.'And, now you sir?' she asked the second man.

'Hmmm....let me see 'A blink! It comes and goes and you don't know that it ever happened. A BLINK is the fastest thing I know of.'

'Excellent!' said Jennifer. 'The blink of an eye, that's a very popular cliché for speed.'

She then turned to the third man, who was contemplating his reply. 'Well, out at my dad's ranch, you step out of the house and on the wall there's a light switch. When you flip that switch, way out across the pasture the light on the barn comes on in less than an instant..

'Yip, TURNING ON A LIGHT is the fastest thing I can think of'.

Jennifer was very impressed with the third answer and thought she had found her man. 'It's hard to beat the speed of light,' she said.

Turning to BUBBA, the fourth and final man, Jennifer posed the same question.

Old Bubba replied, 'After hearing the previous three answers, it's obvious to me that the fastest thing known is DIARRHEA.'

'WHAT!?' said Jennifer, stunned by the response...

'Oh sure', said BUBBA. 'You see, the other day I wasn't feeling so good, and I ran for the bathroom, but before I could THINK, BLINK, or TURN ON THE LIGHT, I had already shit my pants.'

BUBBA is now the new greeter at a Wal-Mart near you!

You probably will think of this every time you enter a Wal-Mart from now on.

April 03, 2014
Love, The Universal Language
Submitted By: PIGster GM
Posted By: PFO

English I love you

Spanish Te Amo

French Je T'aime

Italian Ti Amo




West Virginia Nice tits Sis...`

April 02, 2014
You Might Be A Taliban If...
Submitted By: PIGster GM
Posted By: PFO

1. You refine heroin for a living, but you have a moral objection to beer.

2. You own a $3,000 machine gun and $5,000 rocket launcher, but you can't afford shoes.

3. You have more wives than teeth.

4. You wipe your butt with your bare left hand, but consider bacon 'unclean.'

5. You think vests come in two styles: bullet-proof and suicide.

6. You can't think of anyone you HAVEN'T declared Jihad against.

7. You consider television dangerous, but routinely carry explosives in your clothing.

8. You were amazed to discover that cell phones have uses other than setting off roadside bombs.

9. You've often uttered the phrase, 'I love what you've done with your cave.'

10. You have nothing against women and think every man should own at least one.

11.You bathe at least monthly whether necessary or not.

12. You've ever had a crush on your neighbor's goat.

April 01, 2014
A Primer On Women
Submitted By: PIGster GM
Posted By: O'Publisher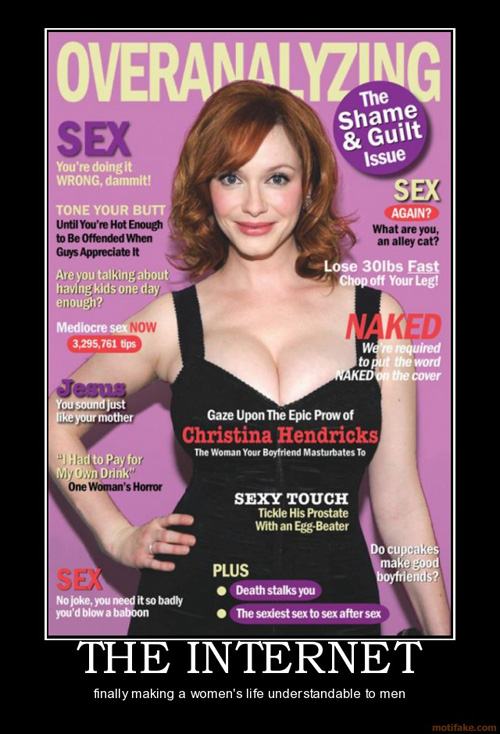 March 28, 2014
HOW CHILDREN SEE THEIR GRANDPARENTS
1. She was in the bathroom, putting on her makeup, under the watchful eyes of her young granddaughter, as she'd done many times before. After she applied her lipstick and started to leave, the little one said, "But Grandma, you forgot to kiss the toilet paper good-bye!" I will probably never put lipstick on again without thinking about kissing the toilet paper good-bye.
2. My young grandson called the other day to wish me Happy Birthday. He asked me how old I was, and I told him, 80. My grandson was quiet for a moment, and then he asked, "Did you start at 1?"
3. After putting her grandchildren to bed, a grandmother changed into old slacks and a droopy blouse and proceeded to wash her hair. As she heard the children getting more and more rambunctious, her patience grew thin. Finally, she threw a towel around her head and stormed into their room, putting them back to bed with stern warnings. As she left the room, she heard the three-year-old say with a trembling voice, "Who was THAT?"
4. A grandmother was telling her little granddaughter what her own childhood was like. "We used to skate outside on a pond. I had a swing made from a tire; it hung from a tree in our front yard. We rode our pony. We picked wild raspberries in the woods." The little girl was wide-eyed, taking this all in. At last she said, "I sure wish I'd gotten to know you sooner!"
5. My grandson was visiting one day when he asked, "Grandma, do you know how you and God are alike?" I mentally polished my halo and I said, "No, how are we alike?'' "You're both old," he replied.
6. A little girl was diligently pounding away on her grandfather's word processor. She told him she was writing a story. "What's it about?" he asked. "I don't know," she replied. "I can't read."
7. I didn't know if my granddaughter had learned her colors yet, so I decided to test her. I would point out something and ask what color it was. She would tell me and was always correct. It was fun for me, so I continued. At last, she headed for the door, saying, "Grandma, I think you should try to figure out some of these colors yourself!"
8. When my grandson Billy and I entered our vacation cabin, we kept the lights off until we were inside to keep from attracting pesky insects. Still, a few fireflies followed us in. Noticing them before I did, Billy whispered, "It's no use Grandpa. Now the mosquitoes are coming after us with flashlights."
9. When my grandson asked me how old I was, I teasingly replied, "I'm not sure." "Look in your underwear, Grandpa," he advised "Mine says I'm 4 to 6."
10. A second grader came home from school and said to her grandmother, "Grandma, guess what? We learned how to make babies today." The grandmother, more than a little surprised, tried to keep her cool. "That's interesting." she said. "How do you make babies?" "It's simple," replied the girl. "You just change 'y' to 'I and add 'es'."
11. Children's Logic: "Give me a sentence about a public servant," said a teacher. The small boy wrote: "The fireman came down the ladder pregnant." The teacher took the lad aside to correct him. "Don't you know what pregnant means?" she asked. "Sure," said the young boy confidently. 'It means carrying a child."
12. A grandfather was delivering his grandchildren to their home one day when a fire truck zoomed past. Sitting in the front seat of the fire truck was a Dalmatian dog. The children started discussing the dog's duties. "They use him to keep crowds back," said one child. "No," said another. "He's just for good luck." A third child brought the argument to a close." They use the dogs," she said firmly, "to find the fire hydrants."
13. A 6-year-old was asked where his grandma lived. "Oh," he said, "she lives at the airport, and when we want her, we just go get her. Then, when we're done having her visit, we take her back to the airport."
14. Grandpa is the smartest man on earth! He teaches me good things, but I don't get to see him enough to get as smart as him!
15. My grandparents are funny, when they bend over, you hear gas leaks and they blame their dog.
March 17, 2014
We Irish, By Dolly Parton
Submitted By: Some Irish Four Leafed Clover
Posted By: O'Publisher
March 12, 2014
Things Confucious Did NOT Say:
Stolen From: Page One PIG
Man who wants pretty nurse, must be patient.
Passionate kiss, like spider web, leads to undoing of fly.
Lady who goes camping must beware of evil intent.
Squirrel who runs up woman's leg will not find nuts.
Man who leaps off cliff jumps to conclusion.
Man who runs in front of Car gets tired. Man who runs behind car gets exhausted.
Man who eats many prunes get good run for money.
War does not determine who is right, it only determines who is left.
Man who fight with wife all day get no piece at night.
It takes many nails to build a crib but only one screw to fill it.
Man who drives like 'Hell' is bound to get there.
Man who stands on toilet is high on pot.
Man who live in glass house should change clothes in basement.
Man who fish in other man's well often catch crabs.
March 12, 2014
A Laughing Matter
Submitted By: Lone Star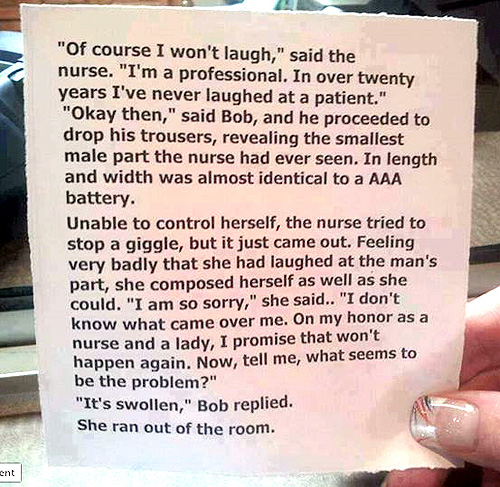 March 11, 2014
Spanish Oysters
Stolen From: Page One PIG
A big Texan stopped at a local restaurant following a day roaming around in Spain.
While sipping his wine, he noticed a sizzling, scrumptious looking platter being served at the next table. Not only did it look good, the smell was wonderful.
He asked the waiter, 'What is that you just served?'
The waiter replied, 'Si senor, you have excellent taste! Those are called Cojones de Toro, bull's testicles from the bull fight this morning. A delicacy!'
The cowboy said, 'What the heck, bring me an order.'
The waiter replied, 'I am so sorry senor. There is only one serving per day because there is only one bull fight each morning. If you come early and place your order, we will be sure to save you this delicacy.'
The next morning, the cowboy returned, placed his order, and that evening was served the one and only special delicacy of the day. After a few bites, inspecting his platter, he called to the waiter and said, 'These are delicious, but they are much, much smaller than the ones I saw you serve yesterday.'
The waiter shrugged his shoulders and replied, 'Si, Senor. Sometimes the bull wins.'
March 10, 2014
Irony
Submitted By: Lone Star
Posted By: PFO
Two Statements that speak volumes:
Irony 1: "We are told NOT to judge ALL Muslims by the actions of a few lunatics."
BUT on the other hand…"We are also encouraged TO judge ALL Gun Owners by the actions of a few lunatics."
How is that supposed to work.....??????
Irony 2: The Food Stamp Program, administered by the U.S. Department of Agriculture, is proud to be distributing this year the greatest amount of free Meals and Food Stamps ever, to 47 million people as of the most recent figures available in 2013.
Meanwhile, the National Park Service, administered by the U.S. Department of the Interior, asks us "Please Do Not Feed the Animals."
Their stated reason for the policy is because "The animals will grow dependent on handouts and will not learn to take care of themselves."
Thus Ends Today's Lesson On Irony
March 09, 2014
Let's Move To Texas
Submitted By: Lone Star
Posted By: PFO
TEXAS FOLDS UNDER PRESSURE
It's hard to believe, but Texas has followed the idiot newspaper up in New York, and released a map of the location of all its gun owners.

Their locations are marked by red dots on the attached Texas map.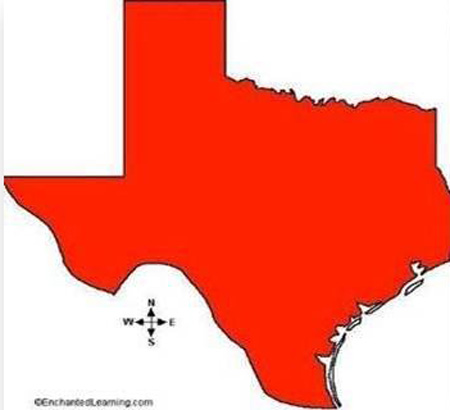 March 08, 2014
Blonde Joke
Submitted By: GM
Posted By: PFO
The blonde was trying to make some extra money doing odd jobs in her neighborhood.

One man said he had been meaning to paint his porch. The blonde said "I can do that".
The man asked how much and she replied "Fifty bucks"? He said go for it, and showed her where the paint and brushes were.

About 30 minutes later she knocked on the door and proclaimed "I'm done"!
He said, surprised, "you painted the entire porch in 30 minutes"?

She replied "Yep...and by the way, it's not a porch, it's a Lamborghini".
March 07, 2014
Secret Weapon
Submitted By: Swine Flew
Posted By: Porcus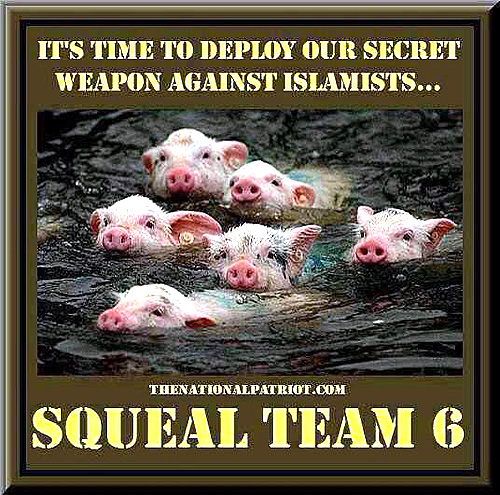 March 06, 2014
Democrats vs. Republicans
Stolen From: Page One PIG
Posted By: PFO

f you ever wondered which side of the fence you sit on, this is a great test!
If a Republican doesn't like guns, he doesn't buy one.
If a Democrat doesn't like guns, he wants all guns outlawed.
If a Republican is a vegetarian, he doesn't eat meat.
If a Democrat is a vegetarian, he wants all meat products banned for everyone.
If a Republican is homosexual, he quietly leads his life.
If a Democrat is homosexual, he demands legislated respect.
If a Republican is down-and-out, he thinks about how to better his situation.
A Democrat wonders who is going to take care of him.
If a Republican doesn't like a talk show host, he switches channels.
Democrats demand that those they don't like be shut down.If a Republican decides he needs health care, he goes about shopping for it, or may choose a job that provides it.
A Democrat demands that the rest of us pay for his.
March 04, 2014
God's Day Off
Submitted By: Michaelangelo
Posted By: PFO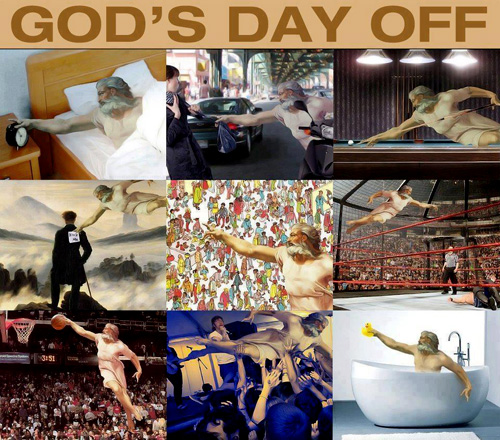 March 01, 2014
The $50 Lesson
Submitted By: Swine Flew
Posted By: PFO
The $50 Lesson

Recently, while I was working in the flower beds in the front yard, my
neighbors stopped to chat as they returned home from walking their dog.

During our friendly conversation, I asked their 12 year old daughter
what she wanted to be when she grows up. She said she wanted to be
President someday.

Both of her parents - liberal Democrats - were standing there, so I
asked her, "If you were President what would be the first thing you would
do?" She replied, "I'd give food and houses to all the homeless
people."

Her parents beamed with pride!

"Wow...what a worthy goal!" I said. "But you don't have to wait until
you're President to do that!" I told her.

"What do you mean?" she replied.

So I told her, "You can come over to my house and mow the lawn, pull
weeds, and trim my hedge, and I'll pay you $50. Then you can go over to
the grocery store where the homeless guy hangs out, and you can give him
the $50 to use toward food and a new house."

She thought that over for a few seconds, then she looked me straight in
the eye and asked, "Why doesn't the homeless guy come over and do the
work, and you can just pay him the $50?"

I said, "Welcome to the Republican Party."

Her parents aren't speaking to me.
February 28, 2014
irish Blonde At Casino
Stolen From: Page One PIG
Posted By: O'Publisher
An attractive blonde from Cork, Ireland, arrived at a casino in Atlantic City. She seemed a little intoxicated and bet twenty-thousand dollars on a single roll of the dice.
She said, 'I hope you don't mind, but I feel much luckier when I'm completely nude'.
With that, she stripped from the neck down, rolled the dice and with an Irish brogue yelled, 'Come on, baby, Mama needs new clothes!'
As the dice came to a stop, she jumped up and down and squealed...'YES! YES! I WON, I WON!'
She hugged each of the dealers and then picked up her winnings and her clothes and quickly departed.
The dealers stared at each other dumbfounded. Finally, one of them asked, 'What did she roll?'
The other answered, 'I don't know - I thought you were watching.'
Moral of the Story:
Not all Irish are drunks,
Not all blondes are dumb,
But all men ... are men.'
February 27, 2014
Little Bruce And Jenny
Stolen From: Page One PIG
Posted By: PFO
Little Bruce and Jenny are only 10 years old, but they know they are in love. One day they decide that they want to get married, so Bruce goes to Jenny's father to ask him for her hand.
Bruce bravely walks up to him and says, "Mr. Smith, me and Jenny are in love and I want to ask you for her hand in marriage."
Thinking that this was just the cutest thing, Mr. Smith replies, "Well Bruce, you are only 10.. Where will you two live?"
Without even taking a moment to think about it, Bruce replies, "In Jenny's room. It's bigger than mine and we can both fit there nicely."
Still thinking this is just adorable, Mr. Smith says with a huge grin, "Okay, then how will you live? You're not old enough to get a job. You'll need to support Jenny."
Again, Bruce instantly replies, "Our allowance, Jenny makes five bucks a week and I make 10 bucks a week. That's about 60 bucks a month, so that should do us just fine."
Mr. Smith is impressed Bruce has put so much thought into this.
"Well Bruce, it seems like you have everything figured out. I just have one more question. What will you do if the two of you should have little children of your own?"
Bruce just shrugs his shoulders and says, "Well, we've been lucky so far."
Mr. Smith no longer thinks the little shit is adorable
February 25, 2014
Henry Ford Meets God
Stolen From: The Internet
Posted By: PFO
Henry Ford dies and goes to heaven. At the Gates, St. Peter greets Ford, and tells him, ''Well, you've been such a good guy, and your invention ... the assembly line for the automobile changed the world. As a reward, you can hang out with anyone in Heaven you want.'' Ford thinks to himself about it, and says, ''I want to hang out with God Himself.''

The befuddled St. Peter takes Ford to the Throne Room, and introduces him to God. Ford then asks God, ''When you invented Woman, what were you thinking?'' God asks, ''What do you mean?'' ''Well,'' says Ford, ''You have some major design flaws in your invention:

1. There's too much front end protrusion.
2. It chatters way too much at high speeds.
3. Maintenance is extremely high.
4. It constantly need repainting, and refinishing.
5. It is out of commission at least 5 or 6 of every 28 days.
6. The rear end wobbles too much.
7. The intake is placed too close to the exhaust.
8. The headlights are usually too small.
9. fuel consumption is outrageous.

...just to name a few.'' ''Hmmm ...,'' replies God, ''Hold on a minute.'' God goes over to the Celestial Supercomputer, types in a few keystrokes, and waits for the results. In no time the computer prints out a report, and God reads it. God then turns to Ford, and says, ''It may be that my invention is flawed, but according to these statistics, more men are riding my invention than yours."
February 24, 2014
Heteronymns
Stolen From: Page One PIG
Posted By: Wordsmith
Heteronyms and other challenges of the English language
Homographs are words of like spelling but with more than one meaning. A homograph that is also pronounced differently is a heteronym.
You think English is easy? I think a retired English teacher was bored...THIS IS GREAT!
This took a lot of work to put together!
1) The bandage was wound around the wound.
2) The farm was used to produce produce.
3) The dump was so full that it had to refuse more refuse.
4) We must polish the Polish furniture.
5) He could lead if he would get the lead out.
6) The soldier decided to desert his dessert in the desert.
7) Since there is no time like the present, he thought it was time to present the present.
8) A bass was painted on the head of the bass drum.
9) When shot at, the dove dove into the bushes.
10) I did not object to the object.
11) The insurance was invalid for the invalid.
12) There was a row among the oarsmen about how to row.
13) They were too close to the door to close it.
14) The buck does funny things when the does are present.
15) A seamstress and a sewer fell down into a sewer line.
16) To help with planting, the farmer taught his sow to sow.
17) The wind was too strong to wind the sail.
18) Upon seeing the tear in the painting I shed a tear.
19) I had to subject the subject to a series of tests.
20) How can I intimate this to my most intimate friend?
Let's face it - English is a crazy language. There is no egg in eggplant, nor ham in hamburger; neither apple nor pine in pineapple. English muffins weren't invented in England or French fries in France. Sweetmeats are candies while sweetbreads, which aren't sweet, are meat. We take English for granted. But if we explore its paradoxes, we find that quicksand can work slowly, boxing rings are square and a guinea pig is neither from Guinea nor is it a pig.
And why is it that writers write but fingers don't fing, grocers don't groce and hammers don't ham? If the plural of tooth is teeth, why isn't the plural of booth, beeth? One goose, 2 geese. So one moose, 2 meese? One index, 2 indices? Doesn't it seem crazy that you can make amends but not one amend? If you have a bunch of odds and ends and get rid of all but one of them, what do you call it?
If teachers taught, why didn't preachers praught? If a vegetarian eats vegetables, what does a humanitarian eat? Sometimes I think all the English speakers should be committed to an asylum for the verbally insane. In what language do people recite at a play and play at a recital? Ship by truck and send cargo by ship? Have noses that run and feet that smell?
How can a slim chance and a fat chance be the same, while a wise man and a wise guy are opposites? You have to marvel at the unique lunacy of a language in which your house can burn up as it burns down, in which you fill in a form by filling it out and in which, an alarm goes off by going on.
English was invented by people, not computers, and it reflects the creativity of the human race, which, of course, is not a race at all. That is why, when the stars are out, they are visible, but when the lights are out, they are invisible.

PS: Why doesn't 'Buick' rhyme with 'quick'?
February 23, 2014
The Wooden Ball
Submitted By: PIGster GM
Posted By: Nick
A man enters a barber shop for a shave.
While the barber is foaming him up, he mentions that he has always had a problem getting a close shave around the back of the cheeks.
"I have just the thing," says the barber taking a small wooden ball from a nearby drawer.
"Just place this between your cheek and gum, at the back of your mouth."
The man places the ball in his mouth and the barber proceeds with the closest shave the man has ever experienced!!!
After a few strokes, the client asks in garbled speech, "What habbens if I acchidentally shwallow da ball?"
"No problem," says the barber. "Just bring it back in a few days, like everyone else does."
February 21, 2014
Why Did The Chicken Cross The Road
Stolen From: Page One PIG
Posted By: Who Gives A Cluck
SARAH PALIN: The chicken crossed the road because, gosh-darn it, he's a maverick!
BARACK OBAMA: Let me be perfectly clear, if the chickens like their eggs they can keep their eggs. No chicken will be required to cross the road to surrender her eggs. Period.
JOHN McCAIN: My friends, the chicken crossed the road because he recognized the need to engage in cooperation and dialogue with all the chickens on the other side of the road.
HILLARY CLINTON: What difference at this point does it make why the chicken crossed the road?
GEORGE W. BUSH: We don't really care why the chicken crossed the road. We just want to know if the chicken is on our side of the road or not. The chicken is either with us or against us. There is no middle ground here.
DICK CHENEY: Where's my gun?
COLIN POWELL: Now to the left of the screen, you can clearly see the satellite image of the chicken crossing the road.
BILL CLINTON: I did not cross the road with that chicken.
AL GORE: I invented the chicken.
JOHN KERRY: Although I voted to let the chicken cross the road, I am now against it! It was the wrong road to cross, and I was misled about the chicken's intentions. I am not for it now, and will remain against it.
AL SHARPTON: Why are all the chickens white?
DR. PHIL: The problem we have here is that this chicken won't realize that he must first deal with the problem on this side of the road before it goes after the problem on the other side of the road. What we need to do is help him realize how stupid he is acting by not taking on his current problems before adding any new problems.
OPRAH: Well, I understand that the chicken is having problems, which is why he wants to cross the road so badly. So instead of having the chicken learn from his mistakes and take falls, which is a part of life, I'm going to give this chicken a NEW CAR so that he can just drive across the road and not live his life like the rest of the chickens.
ANDERSON COOPER: We have reason to believe there is a chicken, but we have not yet been allowed to have access to the other side of the road.
NANCY GRACE: That chicken crossed the road because he's guilty! You can see it in his eyes and the way he walks.
PAT BUCHANAN: To steal the job of a decent, hardworking American.
MARTHA STEWART: No one called me to warn me which way the chicken was going. I had a standing order at the Farmer's Market to sell my eggs when the price dropped to a certain level. No little bird gave me any insider information.
DR SEUSS: Did the chicken cross the road? Did he cross it with a toad? Yes, the chicken crossed the road, but why it crossed I've not been told.
ERNEST HEMINGWAY: To die in the rain, alone.
JERRY FALWELL: Because the chicken was gay! Can't you people see the plain truth? That's why they call it the 'other side.' Yes, my friends, that chicken was gay. If you eat that chicken, you will become gay too. I say we boycott all chickens until we sort out this abomination that the Liberal media whitewashes with seemingly harmless phrases like 'the other side.' That chicken should not be crossing the road. It's as plain and as simple as that.
GRANDPA: In my day we didn't ask why the chicken crossed the road. Somebody told us the chicken crossed the road, and that was good enough for us.
BARBARA WALTERS: Isn't that interesting? In a few moments, we will be listening to the chicken tell, for the first time, the heart warming story of how it experienced a serious case of molting, and went on to accomplish its lifelong dream of crossing the road.
ARISTOTLE: It is the nature of chickens to cross the road.
JOHN LENNON: Imagine all the chickens in the world crossing roads together, in peace.
BILL GATES: I have just released eChicken2014, which will not only cross roads, but will lay eggs, file your important documents and balance your checkbook. Internet Explorer is an integral part of eChicken2014. This new platform is much more stable and will never reboot.
ALBERT EINSTEIN: Did the chicken really cross the road, or did the road move beneath the chicken?
COLONEL SANDERS: Did I miss one?
February 18, 2014
See Alice
Submitted By: K-Cro
Posted By: Porcus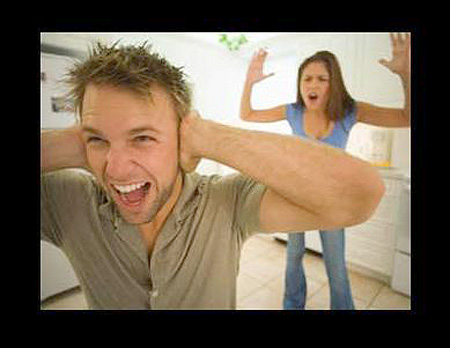 Dudes. Do you have a friend, co-worker, neighbor, or maybe even that guy in the mirror that has a non-stop nagging, nit-picking shrill of a wife?
Well, if so, there is a cure. Porcus Wleby, M.D. recommends you run to go and get some See Alice. See Alice is all about a different kind of 'pussy-whipping.'
Link below.
February 14, 2014
Keith Richards
Submitted By: PIGster GM
Posted By: A Confused Mother Nature
*Publisher's Note: Keith Richards is like a Timex watch. He keeps on ticking even after a licking. He has outlived self destructive habits that would kill an elephant. He even survived faling out of a coconut tree and landing on his head. This dude must have been dipped in some top secret teflon when he was born.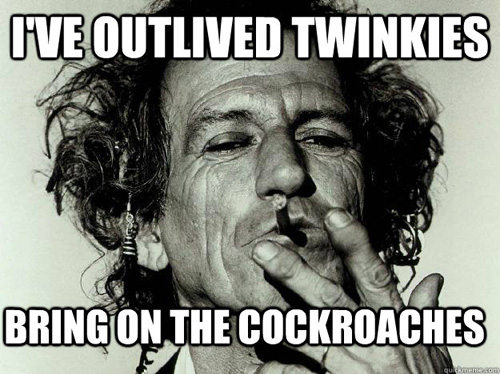 February 11, 2014
Drugged
Stolen From: Page One PIG
Posted By: A 'Drug' Addict
Parents
The other day I was talking to someone at a store in our town who had read that a Methamphetamine lab had been found in an old farmhouse in the adjoining county. He asked me a rhetorical question, Why didn't we have a drug problem when you and I were growing up? I replied that I had a drug problem when I was young:
I was drug to church on Sunday morning.
I was drug to church for weddings and funerals.
I was drug to family reunions and community socials no matter the weather.
I was drug by my ears when I was disrespectful to adults.
I was also drug to the woodshed when I disobeyed my parents, told a lie, brought home a bad report card, did not speak with respect, spoke ill of the teacher or the priest, or if I didn't put forth my best effort in everything that was asked of me.
I was drug to the kitchen sink to have my mouth washed out with soap if I uttered a profanity.
I was drug out to pull weeds in moms garden and flower bed.
I was drug to the homes of neighbors to help mow the yard, repair the clothesline, and if my mother had ever known that I took a single dime as a tip for kindness, my dad would have drug me back to the woodshed.
Those drugs are still in my veins and they affect my behavior in everything I do, say, or think.
They are stronger than cocaine, crack, or heroin: and if today's children had this kind of drug problem, America would be a better place.
God bless the parents who drugged us.
February 06, 2014
Golfing Accident
Submitted By: Lone Star
Posted By: Nine Iron
One day during a game on the golf course I accidentally overturned my golf cart.
Mary, a very attractive and keen golfer who lives in a villa on the golf course, heard the noise and called out, "Are you okay?"
"I'm fine thanks," I replied. "My name's Jack," I said and introduced myself.

"Jack, forget your troubles. Come to my villa, rest a while and I'll help you get the cart up later," she suggested.

"That's mighty nice of you," I answered "but I don't think my wife would like it."

"Oh, come on," Elizabeth insisted.
She was very pretty and very persuasive.

"Well okay," I finally agreed and added "but my wife won't like it."

After a restorative brandy, she insisted that I remove my clothes so she could give me a massage.
Afterwards, I thanked my hostess for the exhilarating session I had with her.

"I feel a lot better now but I know my wife is going to be really upset."

"Don't be silly!" Elizabeth replied with a smile, "She won't know
a thing. Where is she, anyway?"
"Under the cart!"
I said...
February 04, 2014
Hot Shit
Stolen From The Internet
Posted By: Drano
February 03, 2014
Psychological Hotline
Submitted By: PIGster GM
Posted By: Porcus
Hello and thank you for calling the Psychological Hotline. Please select from the following menu:
If you are obessive-complusive, press 1 repeatedly.
If you are co-dependent, please ask someone to press 2 for you.
If you have multiple personalities, press 3, 4, 5 and 6.
If you are paranoid, we know who you are and what you want. Stay on the line so we can trace your call.
If you are delusional, press 7 and your call will be forwarded to the mother ship.
If you are schizophrenic, listen carefully and a little voice will tell you which number to press.
If you are manic-depressive, it doesn't matter which number you press, nothing will make you happy anyway.
If you are dyslexic, press 9696969696969696.
If you are bipolar, please leave a message after the beep or before the beep or after the beep. Please wait for the beep.
If you have short-term memory loss, press 9. If you have short-term memory loss, press 9. If you have short-term memory loss, press 9.
If you have low self-esteem, please hang up. Our operators are far too busy to talk with you.
If you are menopausal, put the guns down, hang up, turn on the fan, lie down and cry. You won't be crazy forever.
If you are blonde, don't press any buttons, you'll just mess it up anyhow.
January 29, 2014
Pre-Valentine's Warnings
Submitted By: Anonymous
Posted By: PFO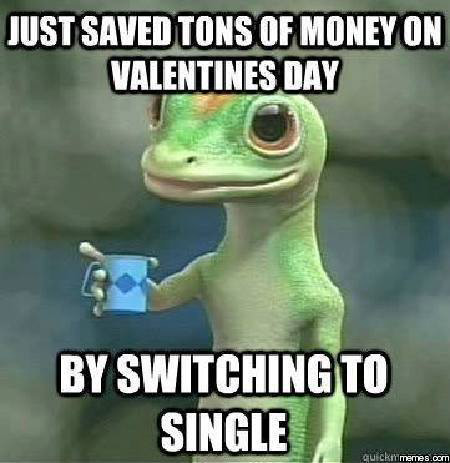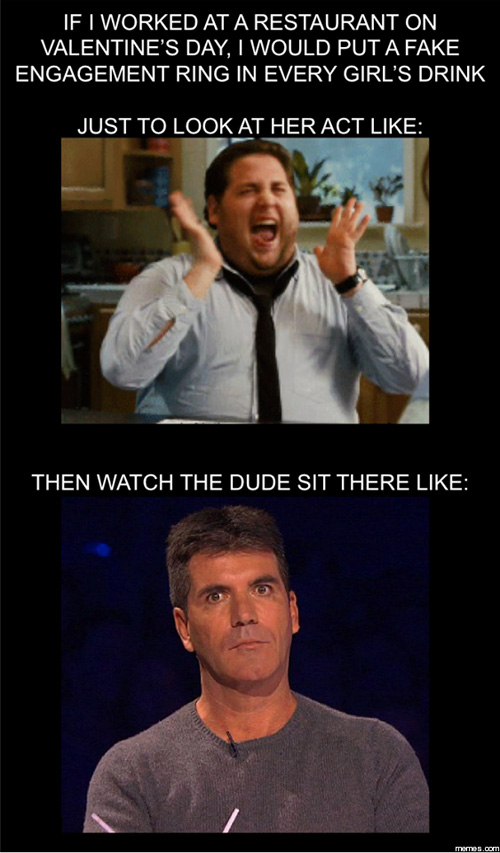 January 28, 2014
General Washington
Submitted By: Swine Flew
Posted By: PFO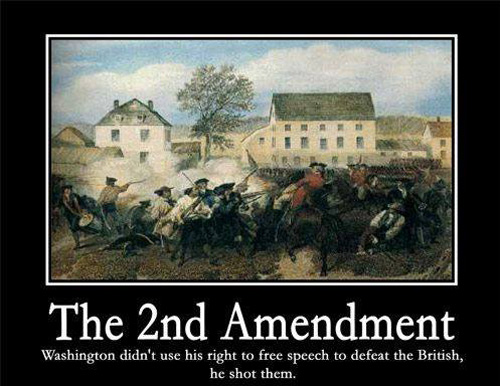 January 28, 2014
The Cure For Rage Rage
Stolen From The Internet
Posted By: Easy Rider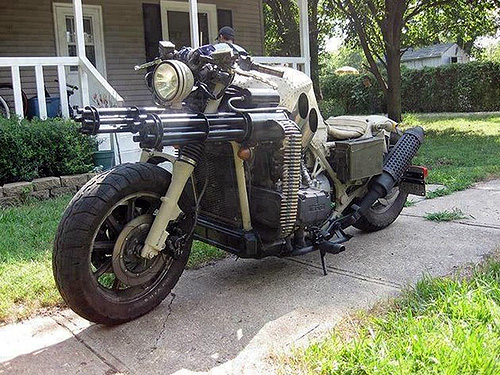 January 25, 2014
National Breast Appreciation Day
Submitted By: Lone Star
Posted By: I Have A Dream
*Publisher's note: None needed.
Yesterday was National Female Breast Appreciation Day.
Beats the shit out of Martin Luther King Day, didn't it?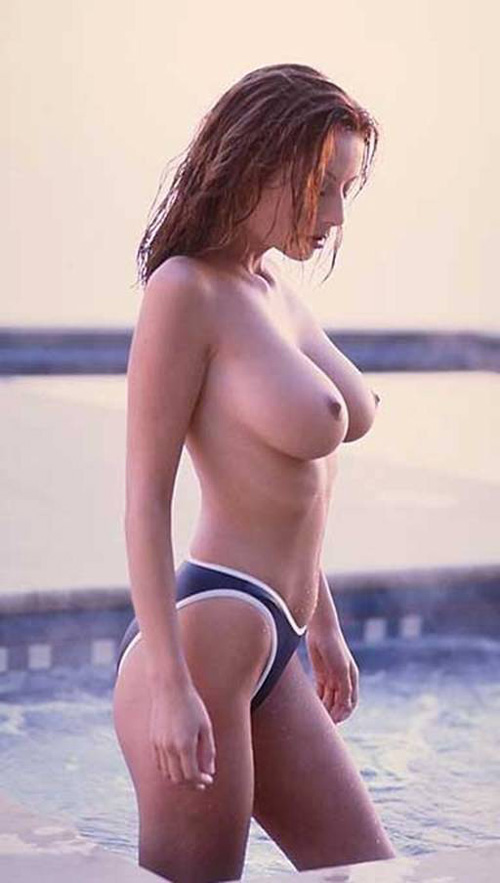 January 22, 2014
In Case Of Fire..
Submitted By: Tweeter-Dee
Posted By: Tweeter-Dumb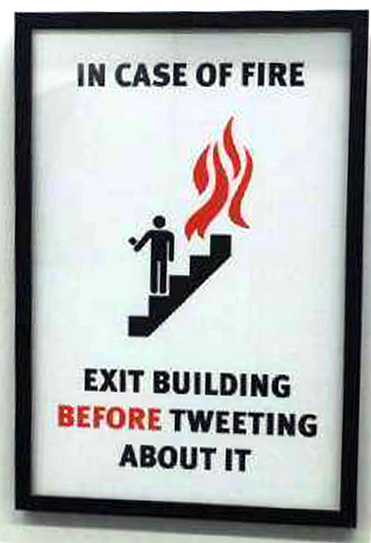 January 20, 2014

Top 10 Reasons To Vote Democrat In 2014
Submitted By: PIGster GM
Posted By: Porcus
10. I'll vote Democrat because I love the fact that I can now marry whom and whatever I want. I've decided to marry my German Shepherd.

9. I'll vote Democrat because I believe oil company's profits of 4% on a gallon of gas are obscene, but the government taxing the same gallon of gas at 15% isn't.

8. I'll vote Democrat because I believe the government will do a better job of spending the money I earn than I ever could.

7. I'll vote Democrat because Freedom of Speech is fine as long as nobody is offended by it.

6. I'll vote Democrat because I'm way too irresponsible to own a gun, and I know that my local police are all I need to protect me from murderers and thieves. I am also thankful that we have a 911 service that get police to your home in order to identify your body after a home invasion.

5. I'll vote Democrat because I'm not concerned about millions of babies being aborted so long as we keep all death row inmates alive and comfy.

4. I'll vote Democrat because I think illegal aliens have a right to free health care, education, and Social Security benefits, and we should cut veteran's benefits and take away the Social Security from those who paid into it.

3. I'll vote Democrat because I believe that businesses should NOT be allowed to make profits for themselves. They need to break even and give the rest away to the government for redistribution as the Democrats see fit.

2. I'll vote Democrat because I believe liberal judges need to rewrite the Constitution every few days to suit some fringe kooks who would never get their agendas past the voters.

And the No. 1 reason I'll vote Democrat is:

1. I'll vote Democrat because I think that it's better to pay billions for oil to people in other countries who hate us, but not drill our own oil because it might upset some endangered beetle, gopher, fish or frog.
January 15, 2014

Hot And Cold Sex
Submitted By: Swine Flew
Posted By: PFO
After an examination, the doctor said to his elderly patient: 'You
appear to be in good health. Do you have any medical concerns you
would like to ask me about?'

'In fact, I do.' said the old man. "After my wife and I have sex,
I'm usually cold and chilly . . . and then, after I have sex with
her the second time, I'm usually hot and sweaty."

When the doctor examined his elderly wife later he said, 'Everything
appears to be fine. Are there any medical concerns that you would
like to discuss with me?'

The lady replied that she had no questions or concerns. The doctor
then said to her: 'Well, your husband mentioned an unusual problem.
He claimed that he was usually cold and chilly after having sex with
you the first time . . . and then hot and sweaty after the second
time. Do you have any idea why?'

"Oh, that crazy old bastard!!!'' she replied. 'That's because the
first time is usually in January, and the second time is in August.
January 13, 2014

Two Guys In a Bar
Submitted By: PIGster GM
Posted By: WTF!
Guy says to his buddy "My wife is weird. I came down for breakfast this morning and she had one of my socks in the frying pan."
I asked her "what the hell are you doing?"
She replied "Just what you asked me to do last night when you came home all drunk and horny."
I swear, I do not remember asking her to cook my sock...
January 10, 2014

Don't Play With Matches
Submitted By: An Anonymous Artist
Posted By: PFO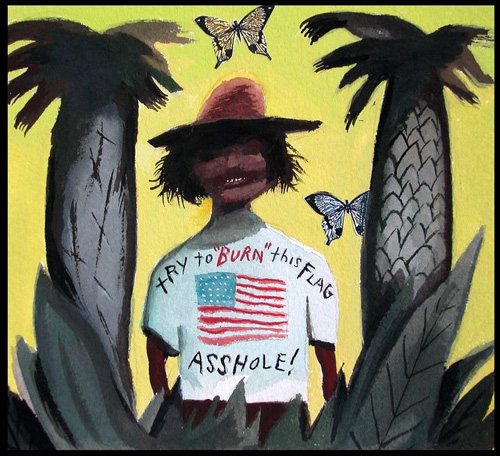 January 09, 2014

Eating Free
Submitted By: PIGster GM
Posted By: PFO
A priest says to his friend, the rabbi, that he has a perfect way of eating for free in restaurants. "I go in at well past 9 o'clock in the evening, eat several courses slowly, and linger over coffee, port and a cigar.
Come 2 o'clock, as they are clearing everything away, I just keep sitting there until eventually a waiter comes up and asks me to pay.
Then I say: 'I've already paid your colleague who has left.' Because I am a man of the cloth, they take my word for it, and I leave."
The rabbi is impressed, and says: "Let's try it together this evening."
So the priest books them into a restaurant and come 2 o'clock, they are both still quietly sitting there after a very full meal. Sure enough, a waiter comes over and asks them to pay.
The priest just says: "I've already paid your colleague who has left."
And the rabbi adds: "And we are still waiting for the change!"
January 01, 2014

Top 10 Gifts To Give To A Liberal
Stolen From: Page One PIG
10. Patriot to English dictionary

9. Planned Parenthood gift cards

8. Diapers for their mouths

7. Gun-free zone yard signs

6. Baby's first gender reassignment kit

5. Barack Obama inaction figures

4. An unfinished jigsaw puzzle belonging to Joe Biden, includes both pieces

3. An invoice for Obamacare

2. I can't believe it's not communism wealth spread

1. A free trip to Benghazi, Iran, or Syria...or all three (what difference does it make?)