FIRST TIME AT PIG?
• PIG PLEDGE •
I Pledge Allegiance
To The Way Cool Dudes
That Founded
The Free State Of PIG
Because PIG Is The Place
That Gets In Your Face
Regardless Of
Gender, Orientation
Or Race
• CUPCAKE NATION •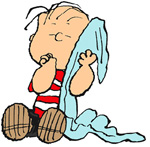 Too many Cupcakes, Basement Boys and preciuos Snowflakes invading your Safe Space? You're in the very most, PIGish Safe Space.
• AMERICAN INFIDELS •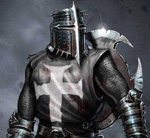 ODE TO
BLACK LIES MATTER
There once was a thug named Brown,
Who bum-rushed a cop with a frown,
Six bullets later,
He met his creator,
Then his homies burnt down the town
• GRAMMY TIME! •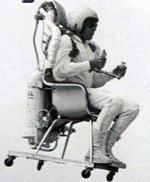 Why Have Granola When You Can Have Some Grammy Tune In.
>>Grammy Time >>
• • • • • • • • • • •
•
DON'T TREAD ON ME
•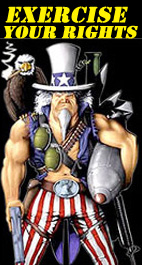 HAMBO FOR PREZ !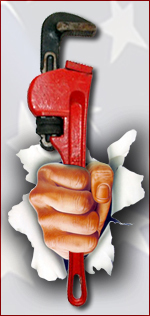 • PIG POLL •
MOONBATS
Which Moonbat Deserves A One-Way Trip To Their Very Own, Self-Imposed Safe Space?
• • • • • • • • • • • • • • • • • • • •
Michael Moore*
AOC
Cancel Cultists
Kam-Ala Harris
Greta Thunberg
Antifa
#BLM
ANYTHING FAUCI

• • • • • • • • • • • • • • • • • • • •

*Due To Intergalactic Freight Costs, Tonage, Limited Food &
Oxygen Supply, Michael Moore
Counts As Two Votes.
• • • • • • • • • • • • • • • • • •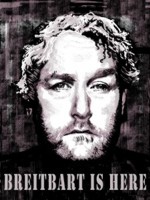 • • • • • • • • • • • • • • • • •
>>> Read More >>>
• • • • • • • • • • • • • • • • •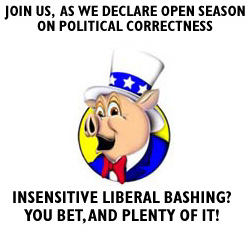 TOP STORY
• • • • • • • • • • • • • • • • • • •
GOING, GOING...
• • • • • • • • • • • • • • • •
• • • • • • • • • • • • • • • • • • •
• • • • • • • • • • • • • • • • • • •
Independence Day 2022: Is it a celebration of Inalienable Liberty or a Memorial Service for the Founding Fathers' bold new concept for a nation conceived in liberty?
• • • • • • • • • • •
For One of Ayn Rand's most famous quotes is a line from 'The Nature of Government' which she wrote in 1963. With the passage of years, each new Nanny State encroachment on our liberty amplified its notoriety. Today, after Obama's repeated violations of our Constitution, and relentless Progtard assaults on our unalienable individual rights, Ayn Rand's 53 year old prediction has come true: "We are fast approaching the stage of the ultimate inversion: the stage where the government is free to do anything it pleases, while the citizens may act only by permission; which is the stage of the darkest periods of human history, the stage of rule by brute force."
– Ayn Rand, The Nature of Government (1963) That's right, PIGsters, We the People have been demoted from sovereign individuals to slaves of an all-powerful, tyrannical state. We have, it appears, gone back in time to face many of the same intolerable acts which brought the Founding Fathers to Philadelphia in 1776. When I look around...when I take a long, hard, look at America in 2016, I'm not thrilled spitless with the state of our "noble experiment" in inalienable individual liberty. This is NOT what the 56 delegates to the Continental Congress had in mind, when they rolled fate's dice, by affixing their signatures to the Declaration of Independence in 1776. This is NOT what they envisioned for sovereign individuals, when they endorsed this ringing proclamation of individual liberty as our birthright: We hold these truths to be self-evident, that all men are created equal, that they are endowed by their Creator with certain unalienable Rights, that among these are Life, Liberty and the pursuit of Happiness. America in 2016 would astound the signers of the Declaration of Independence, but, once they got past their shock and awe over 21st century life, they would find many facets of our political plight eerily familiar. They would discover that America has, unfortunately, come full circle, politically. They would note that Americans are, regrettably, in too many meaningful ways, right back where we started, 240 years ago. Here are a few examples which come to mind: "I'm Heaven Sent":
1776 - King George III believed that he ruled by divine right. In other words, since God hand picked him to rule, no mere mortal had the right to second guess him. 2016 - Prompter Punk takes this megalomania to the next level, with his well-documented conviction that he IS GOD. In other words, since he's a deity and you're not, we mere mortals don't have the right to second guess him. He smites those who defy him with his mighty race card. "You'll Be Sorry":
1776 - When his subjects went rogue as sovereign individuals, King George III sent his headbreakers - his red coated minions - to teach the errant subject(s) the errors of their ways. 2016 - When his subjects go rogue as sovereign individuals, Prompter Punk deploys his headbreakers - his purple-shirted SEIU minions - to teach the errant subject(s) the errors of their ways. "It's Only Money":
1776 - The big spenders in parliament funded their largesse with punitive, ruinous taxes on Americans. 2016 - The big spenders in Congress fund their largesse with punitive, ruinous, taxes on Americans. "Because We Can":
1776 - Full of themselves, and IT, parliament willfully trampled on the liberty birthright of Americans. 2016 - Full of themselves, and IT, Congress willfully tramples on the liberty birthright of Americans. "SHUT UP! SIT DOWN!"
1776 - A remote, indifferent, government ignored the vocal protests of outraged Americans. When this remote, indifferent, government did respond to protests/petitions for redress from Americans, the official response was, invariably: "SHUT UP! SIT DOWN!" 2016 - A remote, indifferent, government ignores the vocal protests of outraged Americans. When this remote, indifferent, government does respond to protests/petitions for redress from Americans, the official response is, invariably: "SHUT UP! SIT DOWN!" "Lock and Load"
1776 - Fed up with the on-going excesses of a remote, indifferent, government, outraged Americans armed themselves, and marched forth to reclaim their inalienable individual liberty birthright. 2016 - Fed up with the on-going excesses of a remote, indifferent, government, Americans are arming themselves. As things now stand, the marching forth to reclaim their inalienable individual liberty birthright, isn't a slam dunk, but the idea is still in play. As you can see, in the 240 years since the Founding Fathers risked it all, by signing the Declaration of Independence, We the People have taken our eyes off the ultimate prize. While we were busy taking care of our daily lives, the Elected Tormentors who are supposed to be our employees, our servants, have been chipping away at our liberty and measuring We the People for slaves of the Nanny State shackles. After stripping away our liberty, a bit at a time, for decades, our would-be masters got ready for the end game, when brain-dead Americans elected an unrepentant Marxist as President of the United States. Unlike other Elected Tormentors, the Red Shed Marxist, threw the chisel aside, and picked up a sledge hammer. Chipping away at our life, liberty, and pursuit of happiness is for chumps, and not POTUS Punk's style, because he's determined to hammer it into dust. In first months of his Regime, the Marxist Messiah torched the 'Declaration of Independence' and its soaring prose. He replaced 'life, liberty, and pursuit of happiness' with death, tyranny and government-mandated misery. Life? You might be allowed to live, for a while, as long as you're a suitably subservient slave of the state. You'll be tolerated, as long as you'll slog along, carrying your assigned load of Obamunist parasites. Eventually, when you crack under the strain, you'll be snuffed out by the Nanny State's Death Care plan, because you're no longer a useful slave of the Nanny State. That's right, PIGsters, under the Obamunist Regimes's Death Care, you need prior approval from a Nanny State bureaucrat, before you can be treated for what ails you. If you're deemed unworthy - politically, or due to the cost of curing you - kiss your ass goodbye. Liberty? You won't be getting much of that in an America which dictates, in mind-numbing specificity, every aspect of your life. For example, under Crap & Charade, you can't sell your house, until it meets prevailing, greeniac-dictated standards. As fun as that is, it gets better, because the greeniac standards are a perpetually moving target which can change, at any time, without notice. Under Death Care, every detail of your life will be dictated, because, as long as you're a useful slave, anything that the Nanny State deems 'health related' is a 'public policy issue'. They insist 'it's our Death Care dime, so it's our call'. As soon as Death Care hits its stride, a Fat Nazi bureaucrat will dictate which foods you will be allowed to eat. You can kiss that 'loaded' pizza, that super sized soft drink, your tub of buttered popcorn, your KFC Double Down, and your lardburger goodbye, condemned to a diet of rice cakes and crab grass, Sparky. Pursuit of happiness? If, like most of us, you translate this venerable phrase as the freedom to seek the American dream so you can 'preserve the blessings of liberty for ourselves and our posterity' by giving your offspring a head$tart on life, get over it. If you try to start your own business, you'll be taxed and regulated into oblivion. If, by some parting of the Red Sea class miracle, you manage to bank some buck$, despite what's going to be a 99.9% tax rate, it will all be stolen by the Nanny State, when you die. We the PIGs have two questions which are begging for answers: How the hell did we let our inalienable individual liberty get so terminally f**ked up? What the f**k are we going to do about it? Given the sorry condition of our inalienable individual liberty, it's the second question which demands an immediate answer. In 2012, many 'cooler heads' pointed POTUS election as the proper answer and We the PIGs agreed, up to a point. Dumping Barry would have been a good, first step, but it didn't happen. The real problem, where the presidency is concerned, a pre-existing condition, so one election cycle won't magically fix evertthing. The real, underlying, problem isn't just the man in the Oval Office. It's much more pervasive than that, and it was already evident when Ayn Rand penned her prophetic words. The tree of liberty which is 'allegedly' located in our nation's capitol has root rot. Can it be saved? You bet, but it's going to take more drastic measures than the political fertilizer from one election cycle. The signers of the Declaration of Independence aren't here to advise us, in person, but they did include some timeless advice which tells us what we need to do. It's as if they saw this crap coming, when they included some 'how to get 'er done' wisdom in the document they signed on July 4, 1776. America in 2016 is precisely what they had in mind, when they fired this rhetorical shot across the bow of any/all asshats who abuse positions of authority to inflict government-sponsored tyranny on sovereign individuals: That to secure these rights, Governments are instituted among Men, deriving their just powers from the consent of the governed, That whenever any Form of Government becomes destructive of these ends, it is the Right of the People to alter or to abolish it, and to institute new Government, laying its foundation on such principles and organizing its powers in such form, as to them shall seem most likely to effect their Safety and Happiness. Prudence, indeed, will dictate that Governments long established should not be changed for light and transient causes; and accordingly all experience hath shewn, that mankind are more disposed to suffer, while evils are sufferable, than to right themselves by abolishing the forms to which they are accustomed. But when a long train of abuses and usurpations, pursuing invariably the same Object evinces a design to reduce them under absolute Despotism, it is their right, it is their duty, to throw off such Government, and to provide new Guards for their future security. This advice from the 56 signers is clear, concise, and right on target. We know that it's doable, because they did it. We know from their heroic struggle, that such an endeavor must not be entered lightly. We know that desperate times call for desperate measures. Finally, we know that, as things now stand, our government is riding roughshod over our liberty and has, therefore, made the "to alter or to abolish it" cut. There is, however, one thing we don't know. We don't know if 21st century sovereign American individuals are up to the challenge. To answer that all-important question, we need to take stock of ourselves. It's a painful process, so I strongly advise that you fortify yourself for this onerous task with an adult beverage. Are we up to this challenge? Are we ready to mount a spirited, last ditch, defense of our life, liberty, and pursuit of happiness, before it's too late, and Nanny State tyranny suffocates it? Are we ready to evoke that 1776 class sovereign individual which still exists inside each of us? Each of us must answer that question for him, her, himher, or its self. If you share these PIGish notions, there's enough 1776 inside you to get the "to alter or to abolish it" job done. Congratulations, 1776 Sparky, you're not THAT far removed from the 56 exceptional Americans whose courage, wisdom, and prescience we honor on our Independence Day. If we really have come full circle...if it really is 1776 all over again, let's do whatever is necessary to make sure that we make our noble experiment stand the test of time. We need to get this right, because this might be our last chance so failure is not an option. If you wonder how BREXIT plays into this, join the club. Yes, it evokes faint echos of 1776. The primary factors at work involve intrusive directives from a distant bureaucracy over which they had no control. If they're going to be bullied by bureaucrats, they want them located in London, not Brussels. The vote does more than reclaim their national sovereignty, it can give them what they want most: control of their nation's borders. If you want some BREXIT-related glimmer of hope, it's this: it's never too late, for a rational adult critical mass too slam on the brakes.
• PIG's Revamped News Page
Definitely NOT Your Mommy's News Page!
Get a PIG's-eye view of events.
Updated Any Time The News Is PIGish >>>
• • • • • • • • • • • • • • • • • • • • •

• PIG's OINK OBSERVER
What the hell is it? If Enquiring minds
want to know, the answer is a click away.

>>> Oink Me, Big Boy >>>
• • • • • • • • • • • • • • • • • • • • •

• HAMBO'S HAMMER
Have you been Hambo'd today? Every day, PIG's insane editor posts a sample of what's on his alleged mind.
Read More >>>
• • • • • • • • • • • • • • • • • • • •

GOSPEL: PORCUS PITCHFORK

• PORCUS PITCHFORK
'Fork Off! From time to time, whenever he's mad as hell and can't take it anymore, Porcus just says, 'Fork You!
Read More >>>
• • • • • • • • • • • • • • • • • • • • •

PIG'S POSTING SCHEDULE

PIG'S PIC OF THE DAY

"WE DON'T NEED NO STINKIN' PERMITS"

• • • • • • • • • • •
Source: Dead Eye
• • • • • • • • • • •
QUOTE OF DAY

"Racism is not dead, but it is on life support — kept alive by politicians, race hustlers and people who get a sense of superiority by denouncing others as 'racists.'" - Thomas Sowell

• • • • • • • • • • •

CHINK IN THE ARMOR (n): Xi Jinping


#1: "We have the highest ethical standards of any administration in history." - White House Press Secretary Jen Psaki
#2: "Kyle Rittenhouse shot a sex offender, a domestic abuser and an armed Communist. This kid is only 17 and he's completed half my bucket list." - The People's Cube


Does Bruce Jenner celebrate Mothers Day or Fathers Day?

Italians Show the World How
to Dispose of Ultra-Wacko Leftist
Protesters Blocking Traffic

Louder With Crowder

For reasons known only to the leftist twatwaffles who partake in such
disobedience, ultra-wacko leftists think blocking traffic helps their cause. Maybe it's because their vegan brains are deprived of tasty meat. But the belief is that by inconveniencing and pissing off commuters, those commuters
will be open to your cause. It didn't
work in Italy, where commuters show the world the proper technique in confronting such rabble-rousers.

By dragging their scrawny carcasses
across the pavement.

The group is Extinction Rebellion. If it is something stupid and climate-
related,more likely than not, they are responsible.

*****

Report: Hawaii Man Ignores Requests to Surrender 'FCKBLM' License Plate

A Hawaii man is still driving around with a custom license plate that reads "FCKBLM" after repeatedly being ordered by the state's Department of Customer Servies (CDS) to forfeit it, according to a report.

KITV anchor Tom George tweeted that the "FCKBLM" means "F*** Black Lives Matter," and the saga surrounding the plate dates back to last summer when it began drawing attention on the Oahu roadways, KITV reported.

"CSD has placed a hold on further renewals of his vehicle registration and his registration is now expired," the agency told the station. "HPD [Honolulu Police Department] is able to cite the vehicle if it is being operated on the roads."

Though the man's registration and inspection sticker have expired, the car has been seen cruising around Oahu, KITV said. While the HPD can initiate a traffic stop with the driver if they catch him on the road, they are reportedly unable to go onto the motorist's property to remove the tags.




• • • • • • • • • • •

1963 NY Mets Jimmy Piersall hits his 100th HR, he circles bases backwards

1975 Rocker Alice Cooper falls off stage in Vancouver, breaks 6 ribs

1993 Lorena Gallo Bobbitt amputates husband's John Wayne Bobbitt's penis



• • • • • • • • • • •

GET YOUR SCOOP OF PIGISH POOP


If your Boob-Tube, News Nit-Wits or Social Media Meatheads aren't providing you with enough Caitlyn, Justin, Miley, The Donald, High Profile Race Hustlers

or anyone else that stops the presses and your world, well, OMG! and WTF! You're in the right place. Kulture Watch takes precision aim at anyone caught in our crosshairs and headlights and will give you, "The rest of the story."

Read More >>>

IT TAKES BALLS TO PLAY IN THE PIGDOME
Do you feel entitled to the brass ring, blue ribbon, trophy or ring for merely showing up? Won't work here on PIG's field. Whether it's sports or any other form of competition, if you have the competitive spirit of a warrior and a PIGish sense of humor, click below for our newest Sports Section. Enjoy our cheerleading squad, pictured, we do! Read More >>>
• CALENDAR •
June is
Just Go Away
Month
• • • • • • • • • • •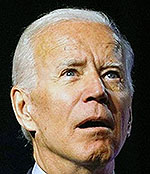 ...far, far away!
"Let's Go Brandon"
• • • • • • • • • • •
• VETERANS •
• • • • • • • • • • •



• • • • • • • • • • •
Attention all Veteran's and Active Duty Military: PIG is cordially inviting all Vets, active or retired, at home or in Irak, to send us notes or messages for posting in PIG.
>>> Read More >>>
• • • • • • • • • • •
• ZERO TOLERANCE •
• • • • • • • • • • •
Amerika's Schools Are Being Transformed Into Orwellian Wastelands With All-Out Lockstep-Style Assaults On Free Speech, Expression, And Even Innocent Fun By Ivory Tower Eggheads
aka
Zero Tolerance Zombies
>>> Read More >>>
• • • • • • • • • • •
• DUMPSTER DIVING •

NEED TO UP THE VOLTAGE ON YOUR SHOCK TREATMENTS?
THERE'S A BETTTER WAY.
GO DUMPSTER DIVING AND ENJOY PIG'S PRIVATE STASH.
>>> Read More >>>
• • • • • • • • • • •
• SIGNS 'O THE TIMES •
• • • • • • • • • • •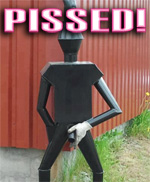 PISSED! POLITICALLY INCORRECT SIGNS SLOGANS & ENLIGHTENED DRAWINGS. TO PERUSE OUR COLLECTION OF OUT OF THE ORDINARY POSTERS, PICS & GRAPHICS. A REAL PISSER OF A PAGE

>>> Read More >>>

• • • • • • • • • • •
• PIG'S PLAYLIST •
• • • • • • • • • • •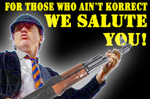 PIG DECIDED TO TURN UP THE VOLUME MORE THAN A FEW NOTCHES BY UNLEASHING OUR PLAYLIST OF WHAT WE CONSIDER NOT JUST GREAT, BUT WAY INKORRECT TUNES.WE'RE SURE YOU WON'T EXPECT "RING AROUND THE ROSIES" OR "WE ARE THE WORLD'" MAKING OUR LIST. TO TUNE IN,
>>> Read More >>>
• • • • • • • • • • •
• TOXIC TOONS •
• • • • • • • • • • •


SICK OF DRABBLE AND DILBERT IN YOUR FISHWRAPS FUNNY PAGES? WELCOME TO TOXIC TOONS, HERE WE EXPLORE THE TOXIC SIDE OF TOO

NING AROUND
>>> Read More >>>
• • • • • • • • • • •
• PIG PIN-UPS •
• • • • • • • • • • •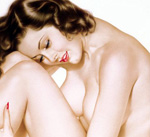 • • • • • • • • • • •
IF YOU LIKE EYE CANDY, KEEP YOUR SHIRT SLEEVE NEARBY TO WIPE THE DROOL OFF YOUR CHINS. ENJOY.
>>> Read More >>>
• • • • • • • • • •
• TOE-TAGGED •
• • • • • • • • • •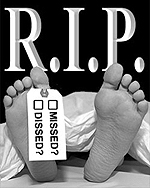 NOTABLE PASSINGS
TO MOST, WE SAY FAREWELL. TO A FEW OTHERS, WE WONDER WTF TOOK YOU SO LONG.
BON VOYAGE.
>>> Read More >>>
• • • • • • • • • •
• FRIENDS OF PIG •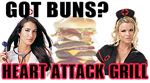 If you're ever in Las Vegas, and experiencing hunger pangs, and just have to have something hot, fresh and juicy, check yourself into:
The Heart Attack Grill
Tell 'Em PIG Sent You
• • • • • • • • • • •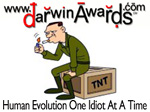 • • • • • • • • • • •

• • • • • • • • • • •