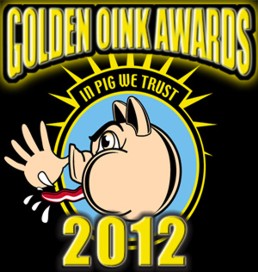 Every week, the PIG staff buries the hatchet - invariably in one another - and sits down for our weekly awards selection shouting match, punchout and melee. Battered, bruised, and amazed that we survived another contentious confab, we try to muster a some semblance of professionalism while we salute those Standup Guys and Gals and administer bitch-slaps on the richly deserving. Originally named Props And Chops we decided to give this awards page a more illustrious name: Golden Oinks 2013.
PIG's Golden Oinks Selection Committee singles out the following individuals and/or groups for special PIG attention.
Date Awards Bestowed: December 07, 2013
Rabid Obama Deifying Moonbat of the Week: Chris Matthews aced this one, with his post, in person, Obama interview gushing. His loins ablaze, and his panties terminally puddled, Chris crooned: "HE came among us."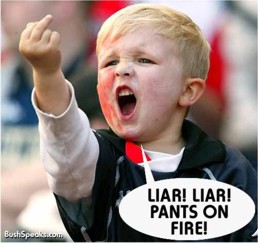 Pants on Fire Award:
Fun Fact: Barry's uncle, Onyango Obama, has been in the USA illegally since the 1970s.
What, if anything, does Barry - directly, or indirectly - have to say about Uncle Onyango? Let's take a look.
Uncle O was arrested in August 2011 for drunken driving in Framingham. The arrest revealed outstanding deportation orders and his relationship to the president.
In November 2011, a White House spokesman said he had no record of the two ever meeting. The Washington Post had also reported that scholars believed the two had never met. After his arrest, Uncle O tells a cop: "I think I will call the White House.
The White House never moved to correct the record, until the president's famously private uncle took the witness stand in Boston immigration court two days ago.
On 12/03/13 Uncle O has a deportation hearing, where he spilled the beans: had relatives in the United States, including his nephew, Barack Obama. He said the president had stayed with him at his Cambridge apartment for three weeks when he came to attend Harvard Law School in the 1980s.
On Thursday, a White House official said the press office had not fully researched the relationship between the president and his uncle before telling the Globe that they had no record of the two meeting. This time, the press office asked the president directly, which they had not done in 2011.
"The president first met Omar Obama when he moved to Cambridge for law school," said White House spokesman Eric Schultz. "The president did stay with him for a brief period of time until his apartment was ready. After that, they saw each other once every few months, but after law school they fell out of touch. The president has not seen him in 20 years, has not spoken with him in 10."
I'm no longer shocked that Barry is a congenital liar. That's old news and barely PIG-worthy. What makes this noteworthy is the fact that Barry lies about dumb stuff like Uncle O.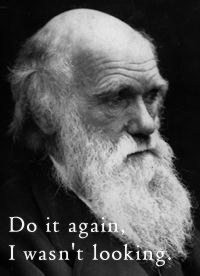 Human Gene Pool Improvement Volunteer of the Week: James Anderson, a denizen of Brookings (Oregon) had three shots at human gene pool improvement glory, and muffed all three chances.
First Shot: While motoring along Highway 101 at 1:30 in the morning, Jimmy played chicken with a stationary object and lost. He emerged unscathed.
Second Shot: He ran to a nearby trailer park where he climbed a power pole. He played chicken with the electricity flowing through the wires and lost. Jolted, he was otherwise undamaged.
Third Shot: Still 'buzzing' from the power line's jolt, he played chicken with gravity (he fell off the power pole). He's shaken, and stirred no doubt, in a local hospital, thus thwarting a well earned 'Deselected' from the fickle fates.
Fiddling Fools Of The Week: With nothing better to do, the Federal Trade Commissions painted a regulatory, public enemy #1, bull's-eye on the infamous, dastardly, villains in the NMTA. The charge? "Anti-competitive practices" What's that? You never heard of the National Music Teachers Association?
Last March, the FTC sent notice to the NMTA that it was under investigation for "anti-competitive practices." At issue: a passage in the trade association's ethics code that says teachers should not actively recruit from other teachers.

"We feel that that provision not only protects the students but ensures that teachers are going to get along well with their colleagues, " says Gary Ingle, the NMTA's Executive Director.

Ingle says it's a method of avoiding the rare conflict, where, for example, an accomplished student pianist may be approached after a competition by a rival instructor who promises to help the student win the next competition.[FoxNews]
If you're still not thrilled, stay tuned.. Why? Because, without cracking a smile, the FTC says student stealing 'damages the consumer'.
Deja Vu Award: A dozen years ago, I wrote this tongue-in-cheek, fictional news item. It never landed in PIG, because I thought it was too detached from reality.
P.I.G. Wire
Provo, Utah
The Multicultural Heritage Federation has declared certain gender-based nouns and pronouns as divisive and proposes new, gender-neutral pronouns, carefully selected to be more 'inclusive' than the traditional, sexist, Euro-centric terms.
He/She becomes soun [social unit]
Him/Her becomes sount
His/Hers becomes soun's
man\woman becomes socon [social consciousness]
P.I.G.'s editorial staff is currently debating whether we should adopt this new standard. For now, P.I.G. shall continue the existing policy of deleting gender-based nouns and pronouns whenever possible. P.I.G offers our heartfelt apologies to our more socially sensitive readers, asking them to be patient with us, a little longer..
Twelve years later, it's uncomfortably close to this:
OAKLAND, Calif. (AP) -- The weekly meetings of Mouthing Off!, a group for students at Mills College in Oakland, Calif., who identify as gay, lesbian, bisexual or transgender, always start the same way. Members take turns going around the room saying their names and the personal pronouns they want others to use when referring to them - she, he or something else.
It's an exercise that might seem superfluous given that Mills, a small and leafy liberal arts school historically referred to as the Vassar of the West, only admits women as undergraduates. Yet increasingly, the "shes" and "hers" that dominate the introductions are keeping third-person company with "they," `'ze" and other neutral alternatives meant to convey a more generous notion of gender.
"Because I go to an all-women's college, a lot of people are like, `If you don't identify as a woman, how did you get in?'" said sophomore Skylar Crownover, 19, who is president of Mouthing Off! and prefers to be mentioned as a singular they, but also answers to he. "I just tell them the application asks you to mark your sex and I did. It didn't ask me for my gender."
On high school and college campuses and in certain political and social media circles, the growing visibility of a small, but semantically committed cadre of young people who, like Crownover, self-identify as "genderqueer" - neither male nor female but an androgynous hybrid or rejection of both - is challenging anew the limits of Western comprehension and the English language.
Though still in search of mainstream acceptance, students and staff members who describe themselves in terms such as agender, bigender, third gender or gender-fluid are requesting - and sometimes finding - linguistic recognition.
Inviting students to state their preferred gender pronouns, known as PGPs for short, and encouraging classmates to use unfamiliar ones such as "ze,'"sie," `'e," `'ou" and "ve" has become an accepted back-to-school practice for professors, dorm advisers, club sponsors, workshop leaders and health care providers at several schools.
My alleged humor is based on gross exaggeration. The Moonbats have strayed so far into their insanity, it's getting much harder to deploy suitable exaggeration.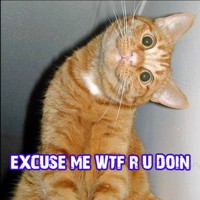 WTF Award: Goes to some critter coddlers who want to bestow 'personhood' on chimpanzees.
(Reuters) A US animal rights group has filed what it said is the first lawsuit seeking to establish the "legal personhood" of chimpanzees.
The non-profit Nonhuman Rights Project asked a New York state court to declare a 26-year-old chimp named Tommy "a cognitively complex autonomous legal person with the fundamental legal right not to be imprisoned."
The lawsuit seeks a declaration that Tommy's "detention" in a "small, dank, cement cage in a cavernous dark shed" in central New York is unlawful and demands his immediate release to a primate sanctuary.
Chimpanzees "possess complex cognitive abilities that are so strictly protected when they're found in human beings," Steven Wise, the president of Nonhuman Rights Project, told Reuters.
"There's no reason why they should not be protected when they're found in chimpanzees," he added.
The lawsuit on Tommy's behalf is among three the group is filing this week on behalf of four chimps across New York. The other chimps are Kiko, a 26-year-old chimp living on a private property in Niagara Falls, and Hercules and Leo, two young male chimps used in research at Stony Brook University on Long Island, the group said.
Snip
The lawsuit states that chimps are entitled to a "fundamental right to bodily liberty," which Wise told Reuters is the basic right to be left alone and not held for entertainment or research.
Adult chimps are big, strong, and can be quite vicious. Turning one or more loose invites disaster. I'm just sayin'.
Future Crime Statistic of the Week: This Craigslist ad will be the evidence that gets his wife off with a 'justifiable homicide' verdict.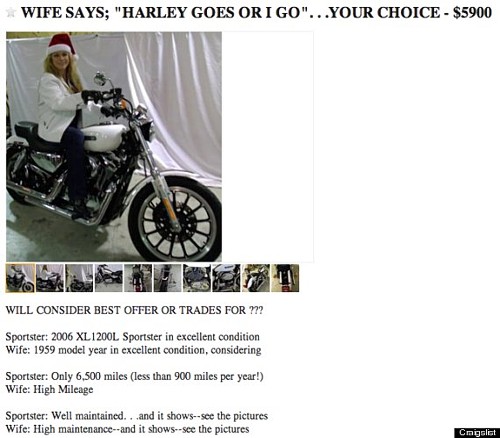 Here's how Yahoo News described the fun:
Bob White of Virginia is letting the Internet decide for him. The Charles City man is selling his Harley Davidson motorcycle or his wife on Craigslist for $5,900.
According to the ad, posted on Richmond's Craigslist this week, he'll consider the best offer -- for either the bike or his wife -- and will also accept trade-ins. In the humorous posting, White, who owns a motorcycle repair company, gives a rundown of both the 2006 XL1200L Sportster's and his wife's features.
"Sportster: Beautiful bike... pearl white with black and orange accent strips," the Craigslist ad reads. "Wife: Beautiful edition... white with a mean streak."
RIP, Bob.
Have you seen our 2012 Golden Oinks of the Year?