---
THE PIG PINUP SECTION | EYE CANDY
---
PIG'S PINUP'S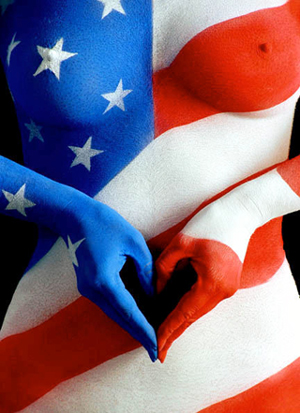 Do we confess to appreciating lovely eye candy?

Damn right, and if you're on this page, you know you do, too.

Sorry, but no parental warning for this page is required, as these are images of respectable young women, not womyn, that take pride in showcasing their goods, tastefully, and we give PIG Props to these dazzling damsels willing to proudly share their visually stunning gifts with the rest of the world.

What makes them respectable? Easy. The fact that they didn't date Porcus.

Nothing wrong with looking, folks. As a wise man once said, "It's Okay to look at the menu, as long as you eat at home."

However, if you've been whipped into submission by 'Her,' simply explain that you didn't have time to visit the local art museum or gallery to get cultured, so you stopped by PIG's Pinup page for 'refinement.'

We hope you enjoy our gallery of gorgeous pinup gals, along with the occasional token Uglo-saurus, in either photographic or artistic form.

What the hell, we don't need anyone's permission to look at or think about being stranded on a tropical island with some of the following beauties peeling our grapes and opening our beers, but dammit, we all know it ain't gonna happen to us or you, right?

Now, snap out of it and enjoy!
---
THE ART OF YUEHUI-TANG
---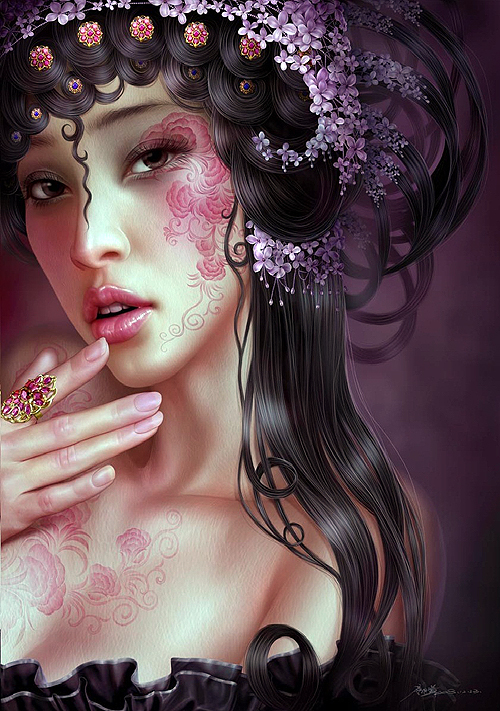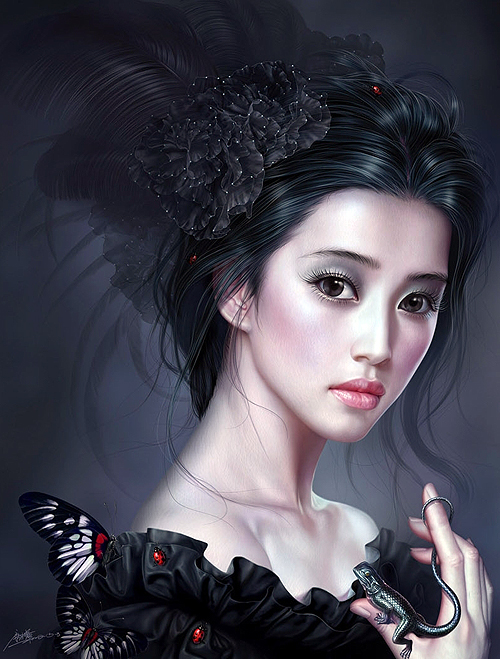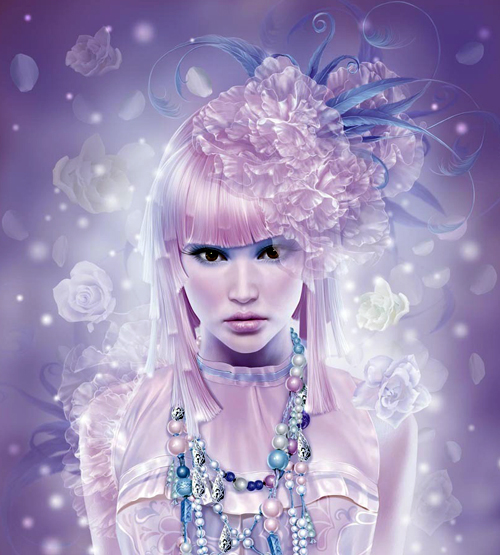 ---
AUTUMN: SWEATER PUPPY SEASON
---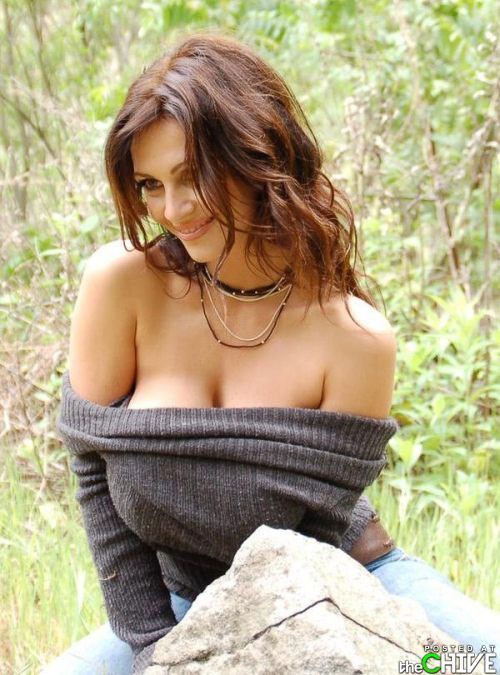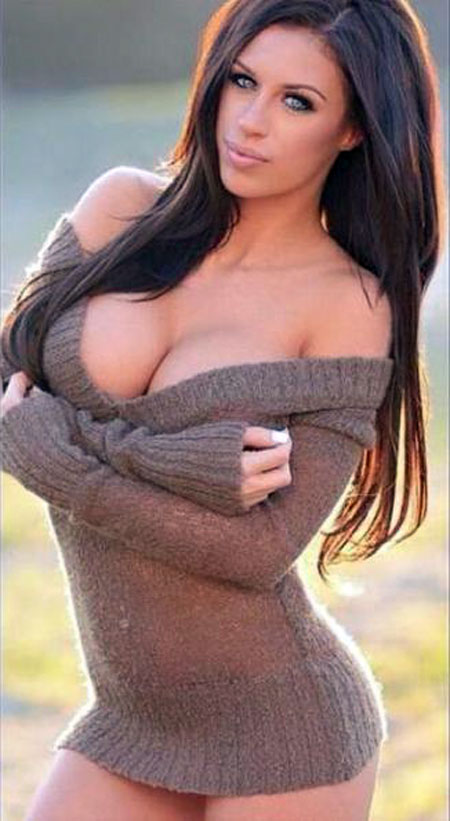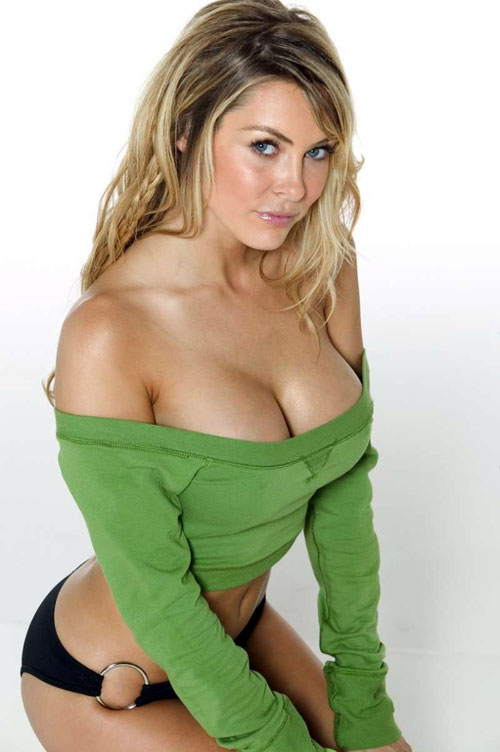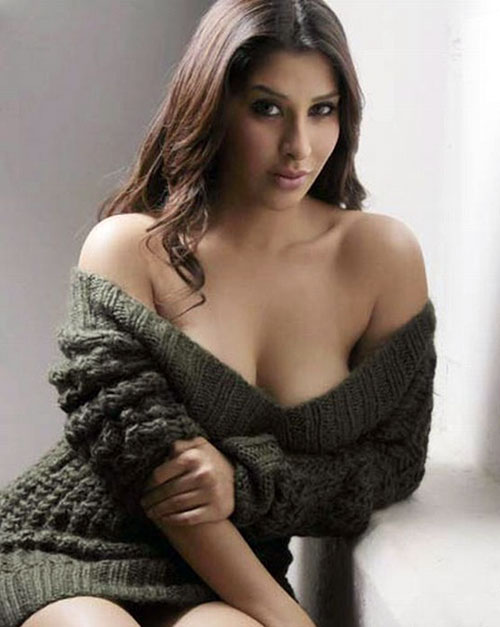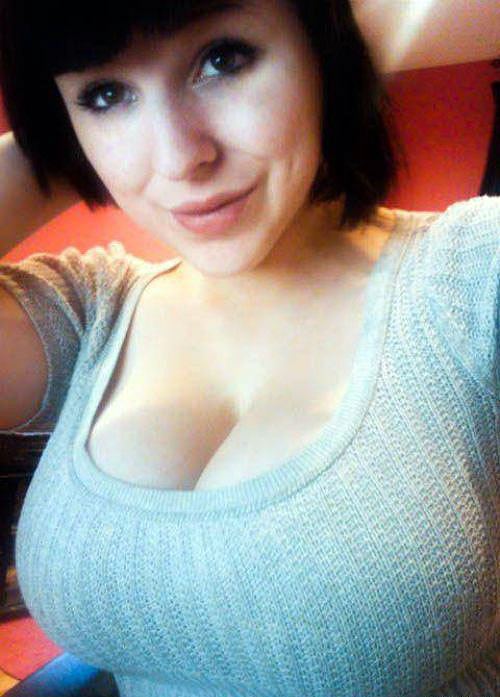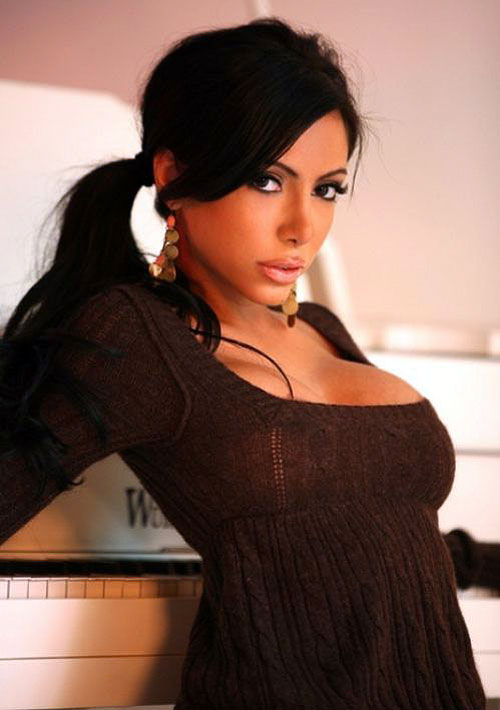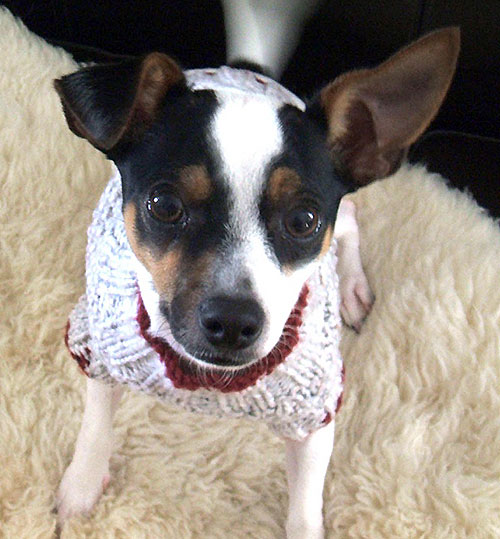 ---
WAKE UP AND SMELL THAT FLOWER
---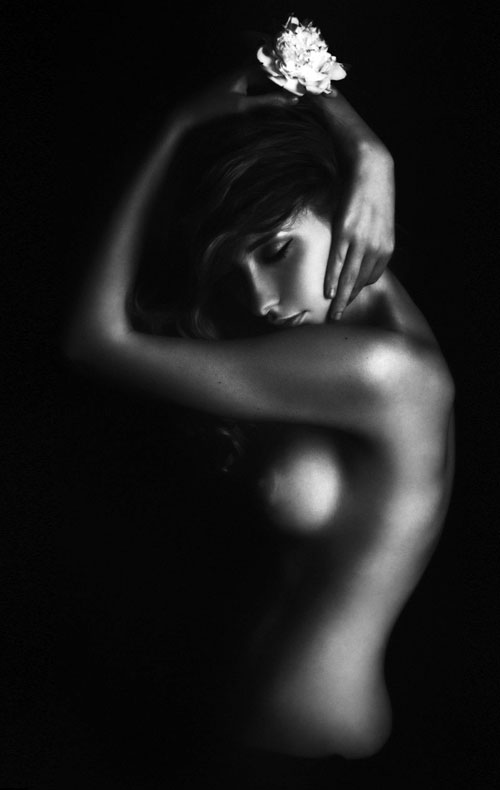 ---
THE IMAGERY OF BELA BORDOSI
---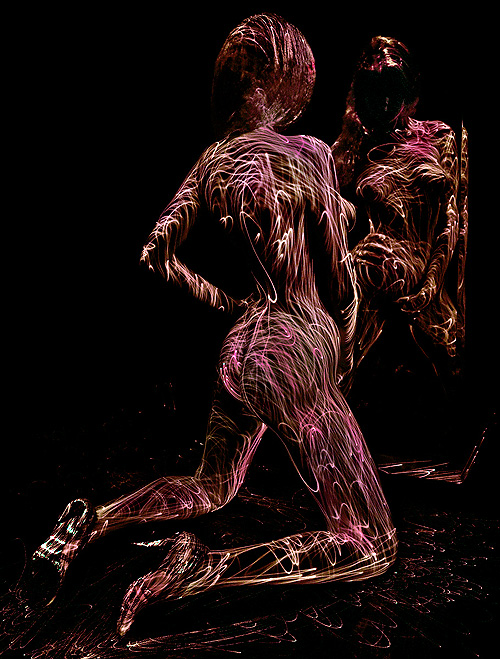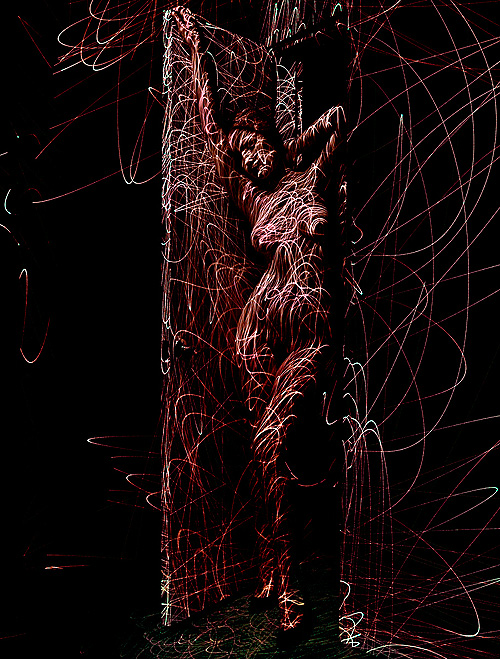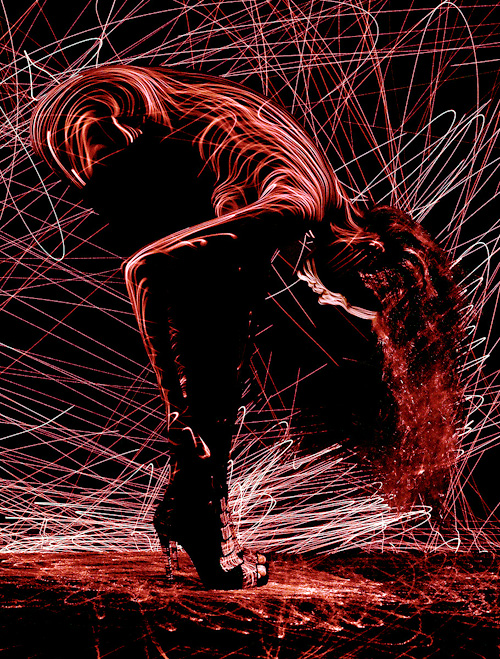 ---
SIDEBOOB SELFIES
---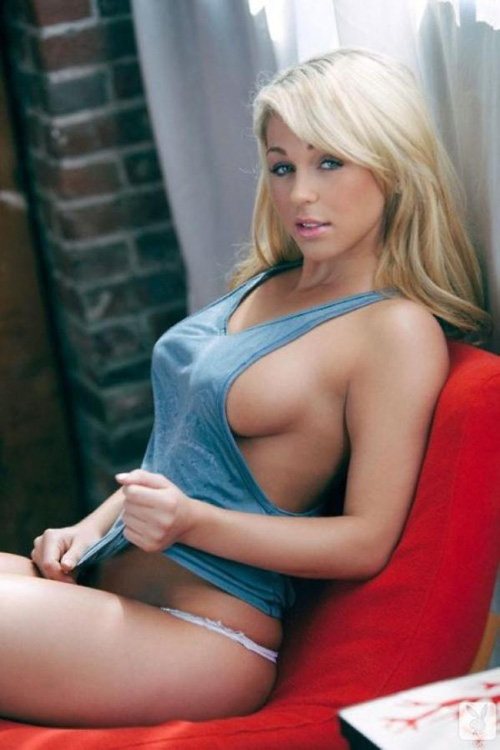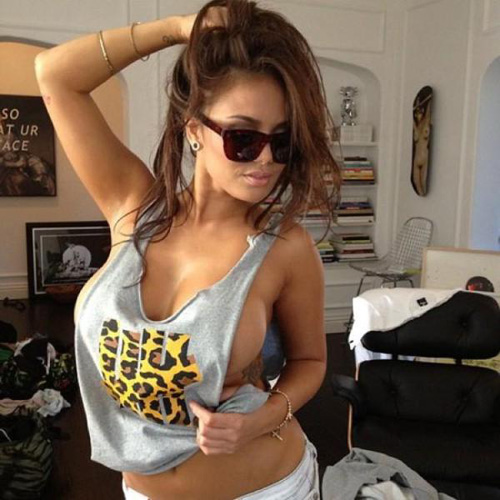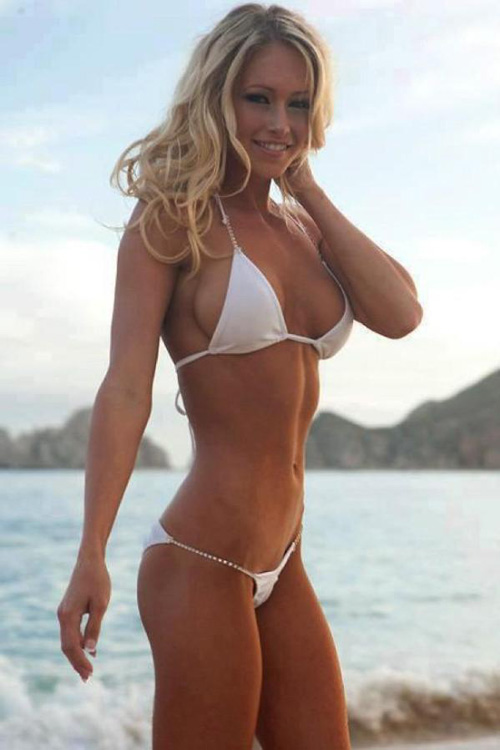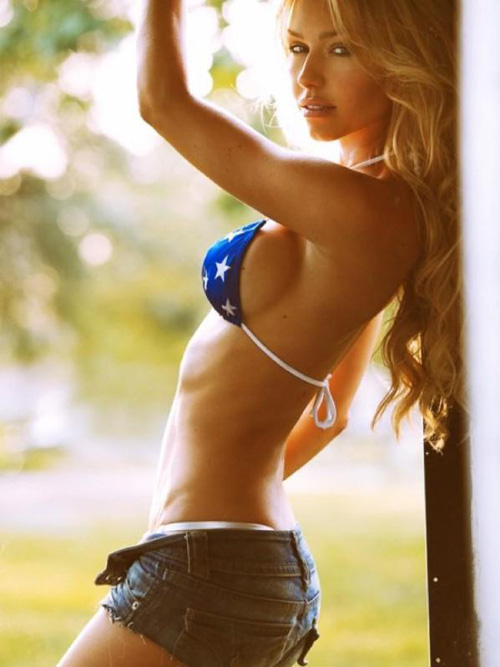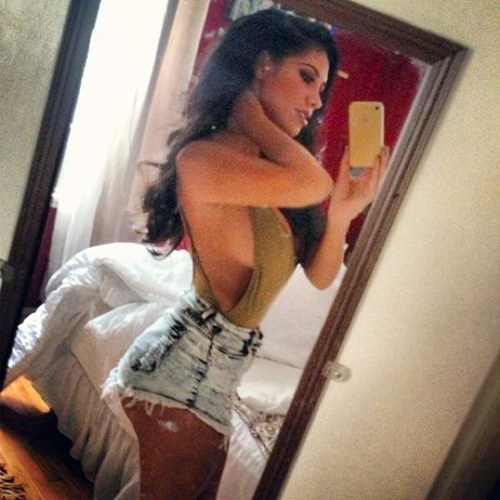 ---
ISRAELI WOMEN | HOW MUCH MORE KOSHER CAN YOU GET?
SHALOM!
---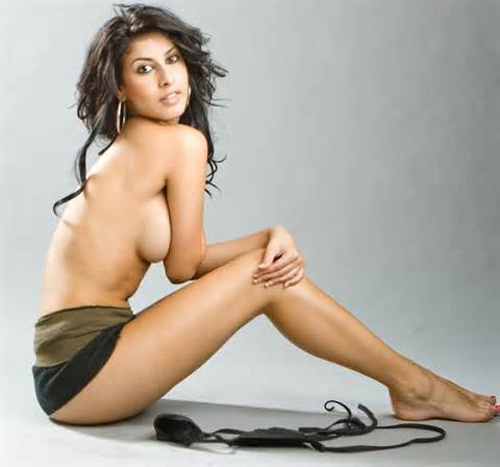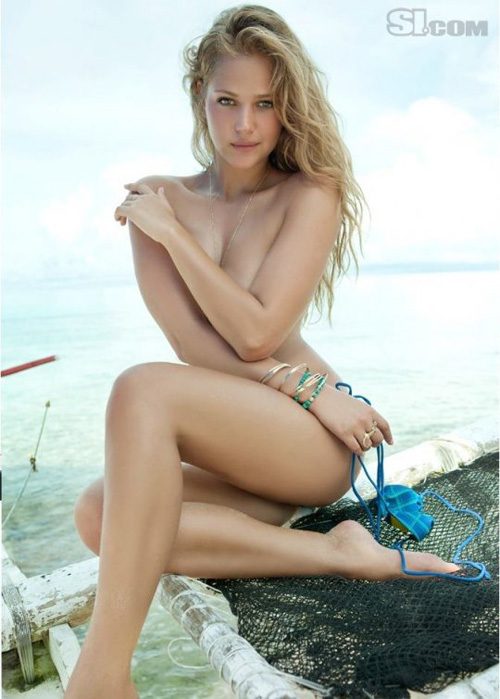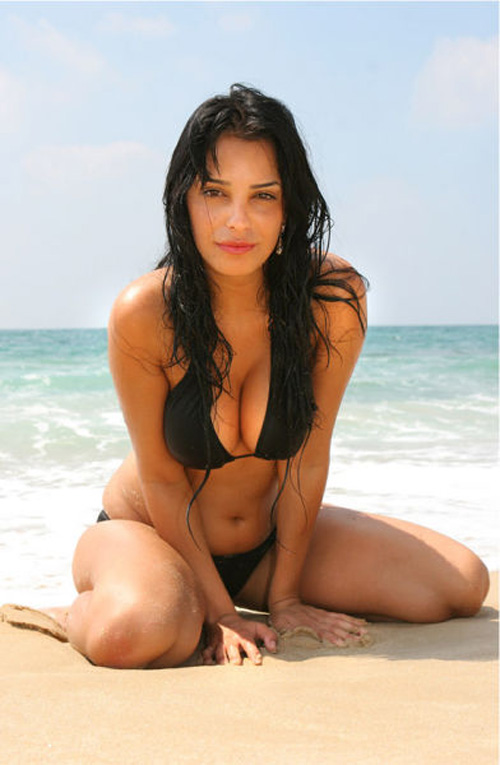 ---
VEGAS, ANYONE?
---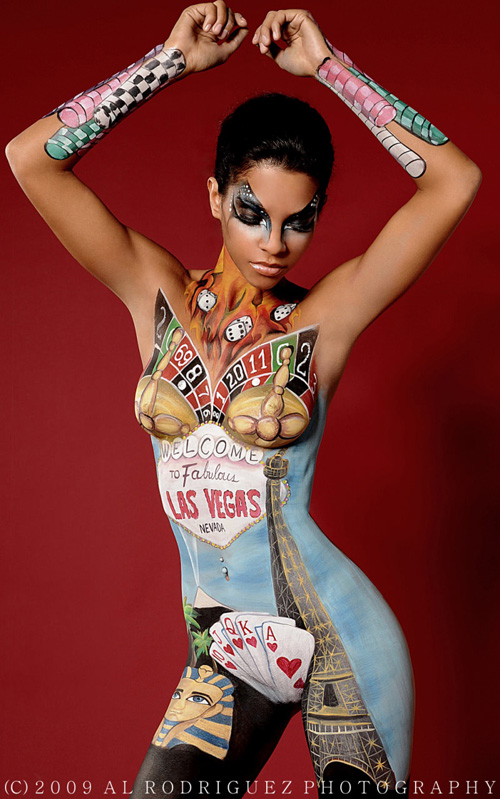 ---
FIREWORKS
---
Meet Lindsay Marie. She's a bit unorthodox, but we love her patriotic spirit and choice of colors.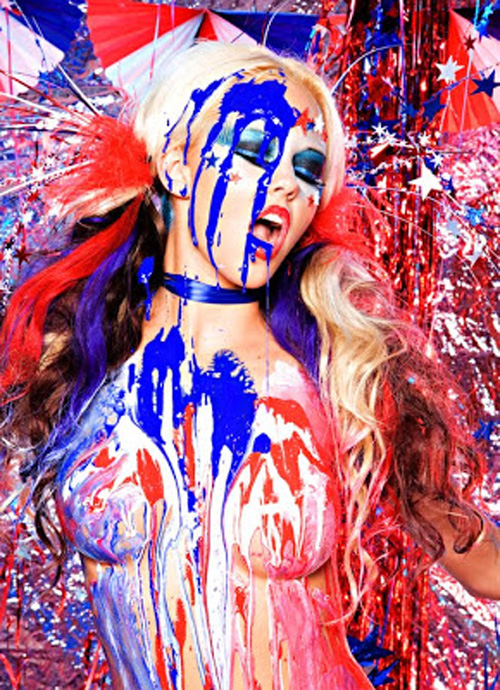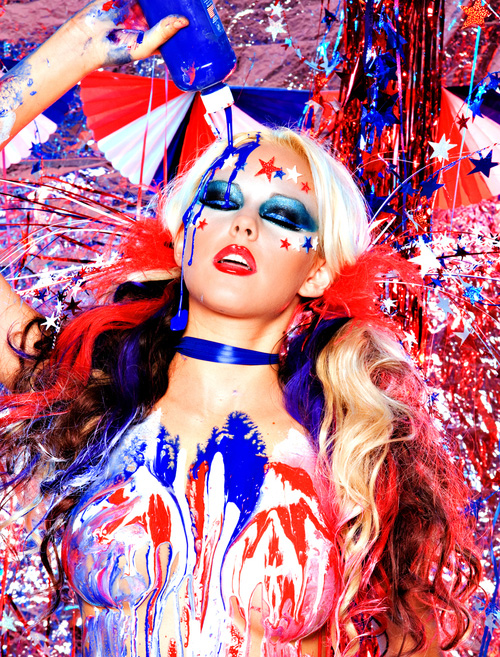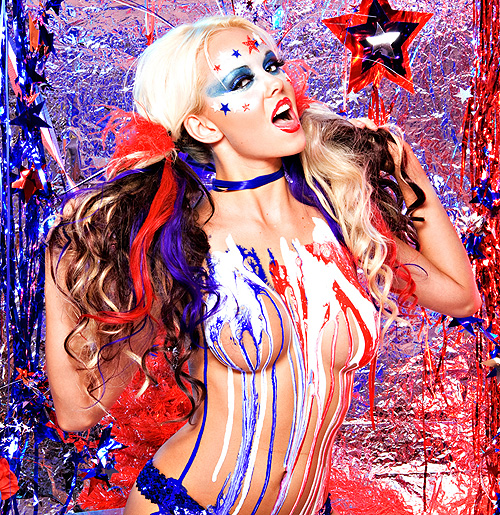 ---
FOUR EYES FOR YOUR EYES
---
There is a certain mystique about a woman that wears glasses and wears them well. The old Foster Grant commercials had an advertising slogan that went: "Isn't that you behind those Foster Grants?"
Well, we really do want to know about women wearing stylish glasses and begs the following questions:
• Is she a physicist, brain surgeon, rocket scientist, CEO or just an all-out brainiac?
• Is she a nerd, dweeb, geek, bookworm, clutz, ditz, wallflower or social misfit?
• Was she once the 'Ugly Duckling' in school that got teased and somehow grew into 'Holy Hotness' status and gets the last laugh by showing her hotness off?
• Most importantly, is she using those glasses as fashion accessories to divert attention away from her, accentuate her fine features or disguise the fact that deep down, she is a real party animal?
Except for our last entry, you won't need a Hubble-Caliber telescope to eyeball these optically challenged, esthetcally enhanced, four-eyed females.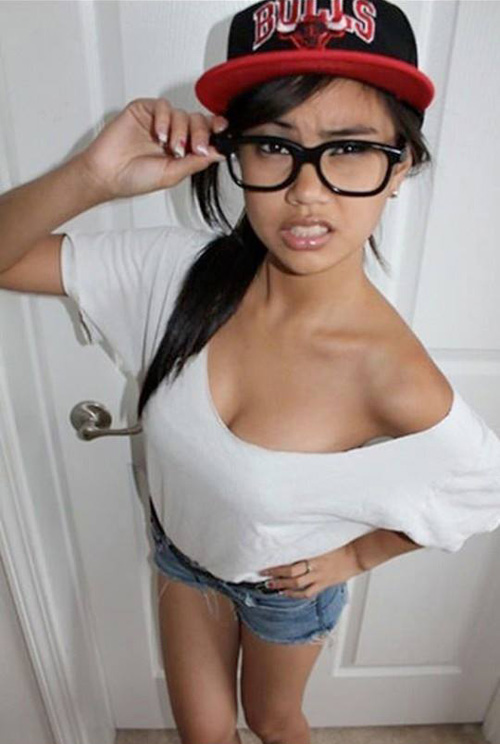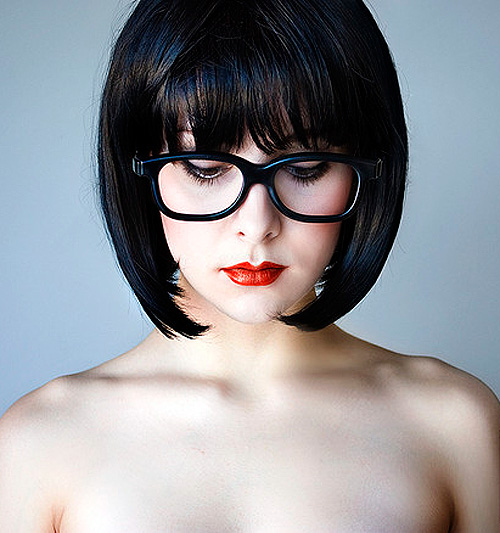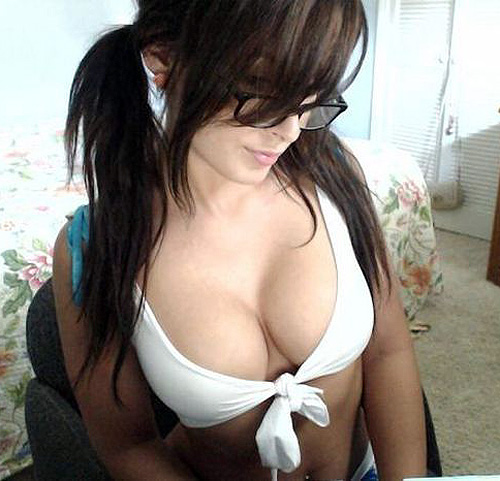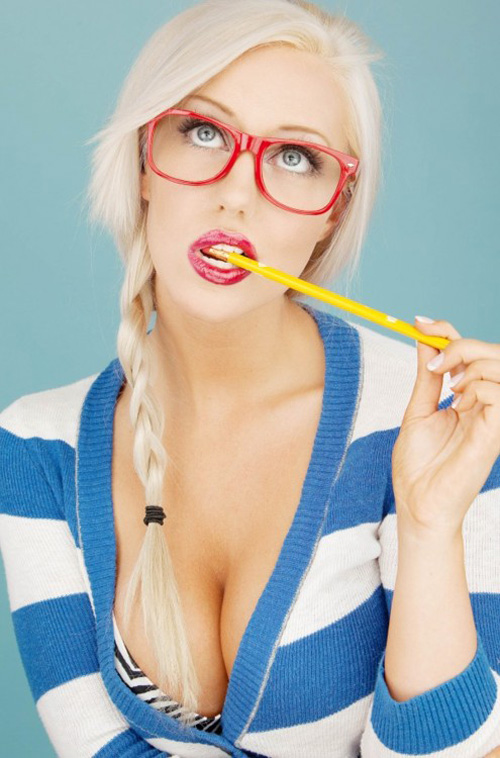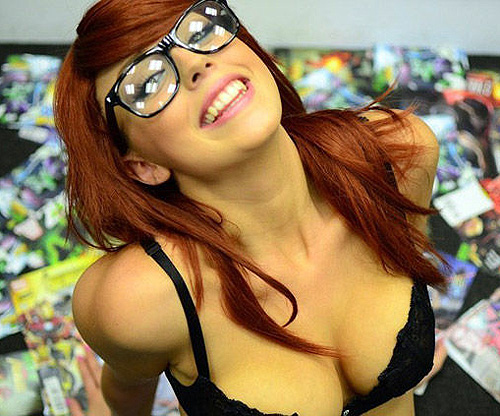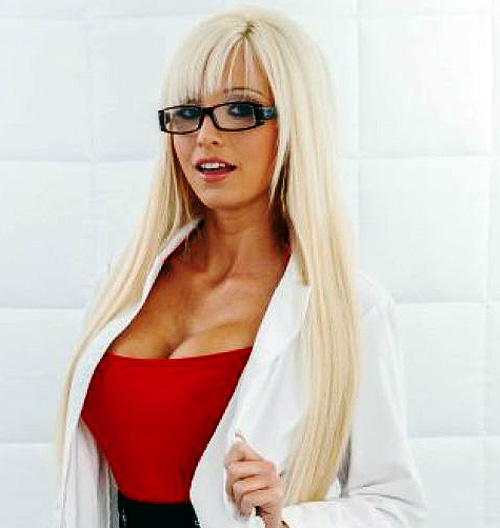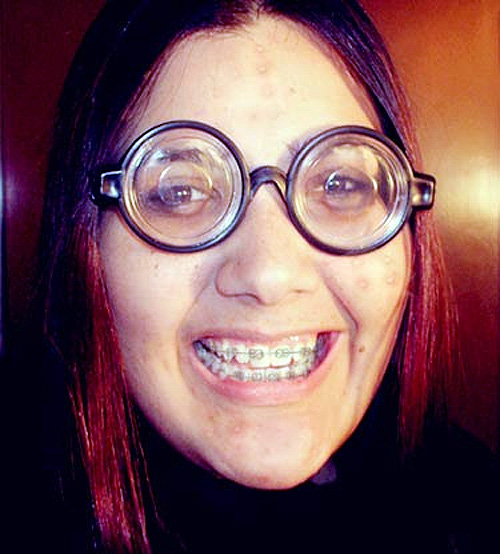 ---
TOONS: WHERE ARE THEY NOW?
LOOKS LIKE THEY'RE LIVING HAPPILY EVER AFTER
---
Alice In Wonderland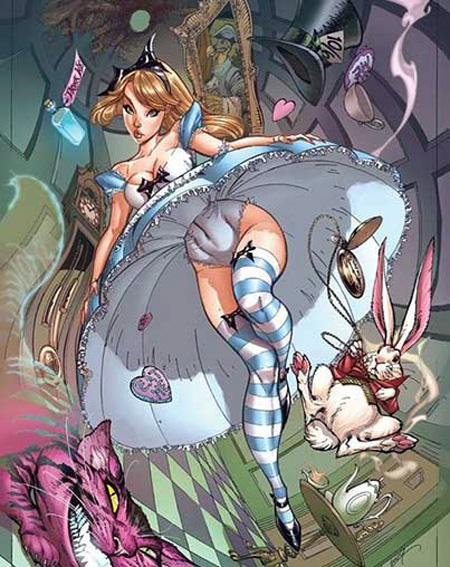 Beauty and the Beast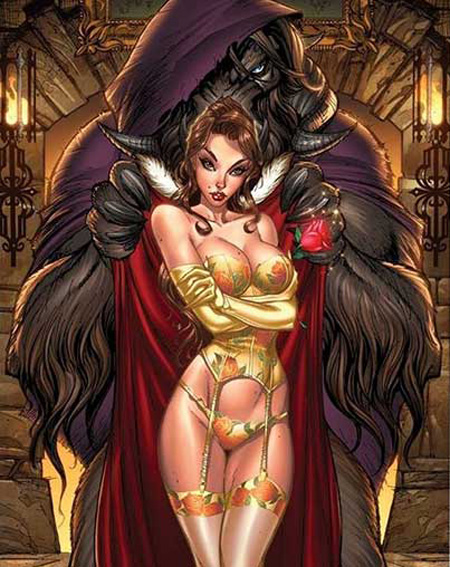 Cinderella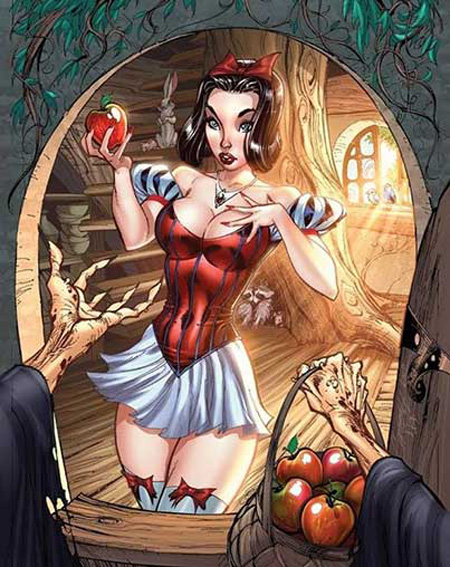 Fantasia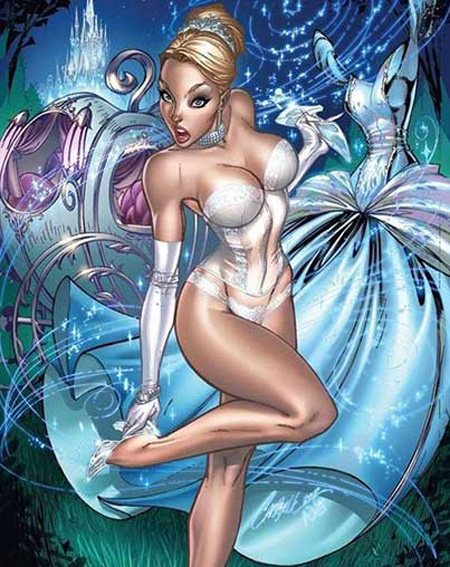 Goldilocks
The Little Mermaid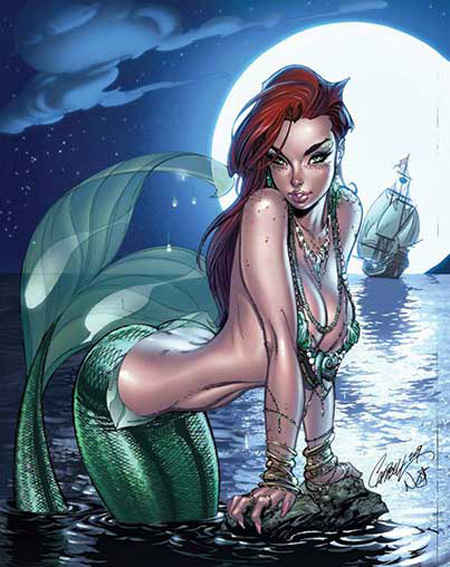 Red Riding Hood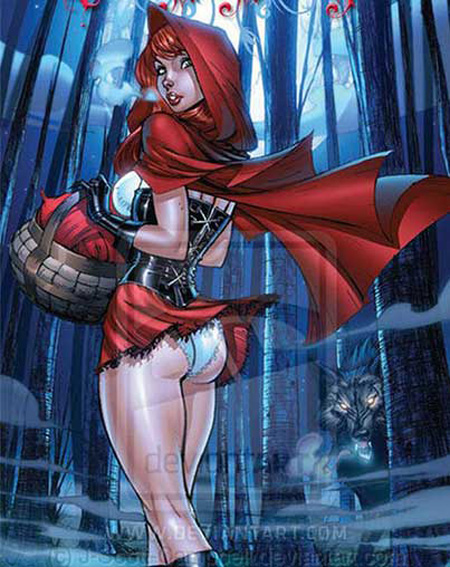 Sleeping Beauty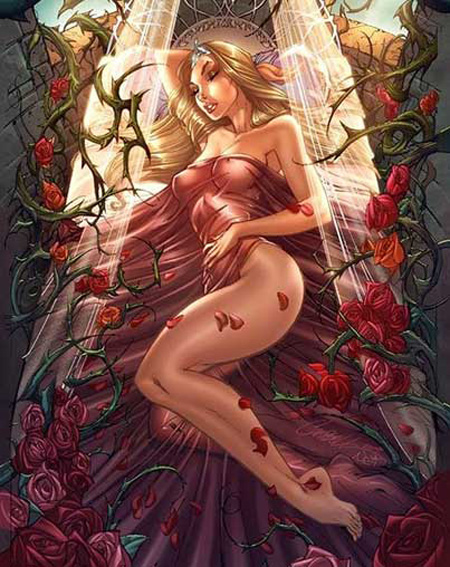 ---
IN SHAPE
---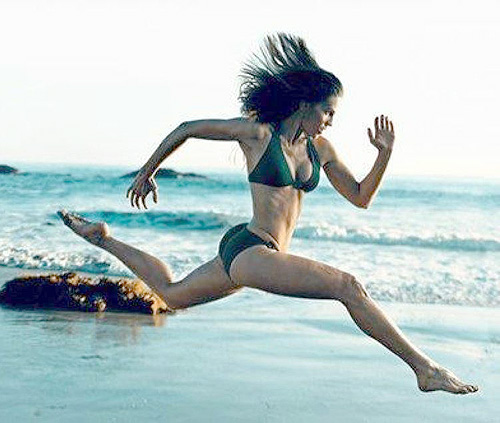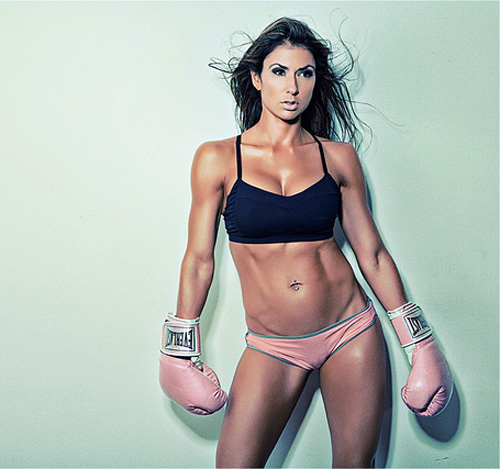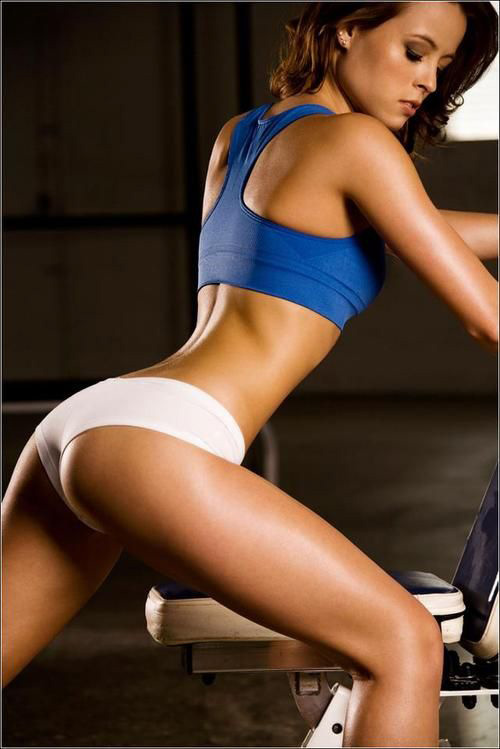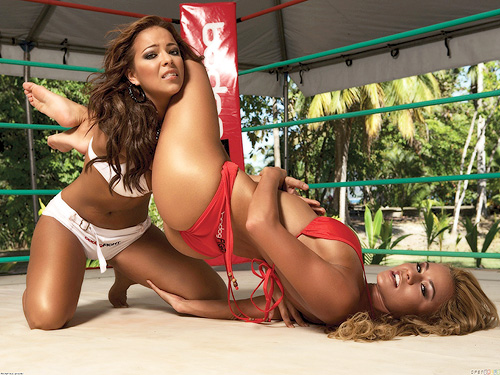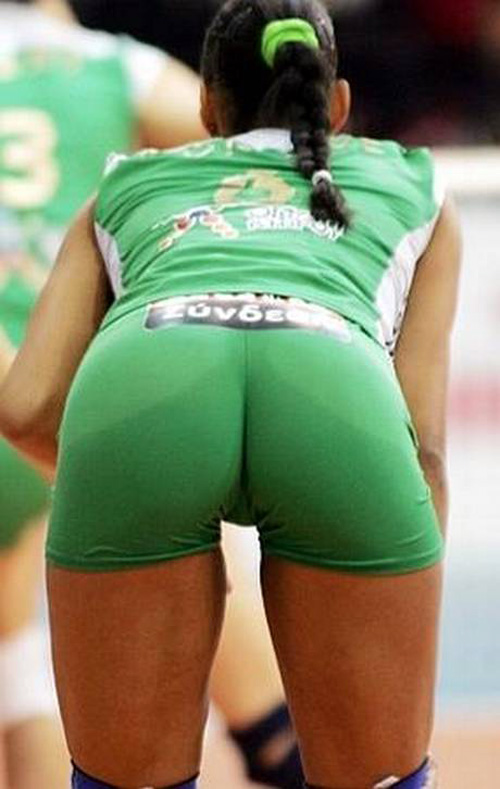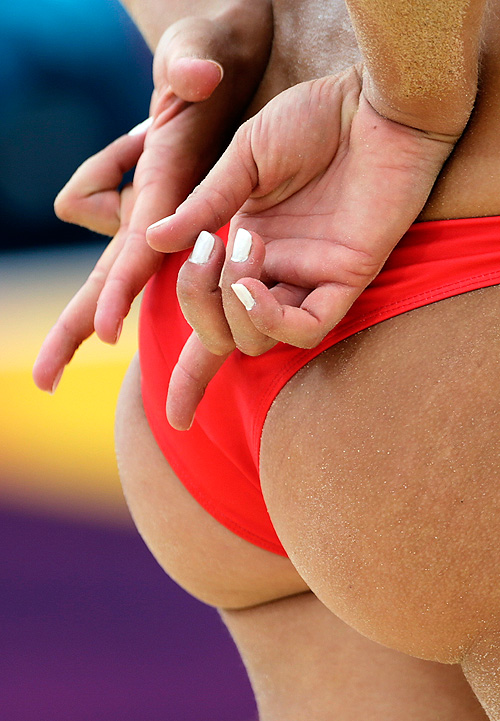 ---
BODY ART OF THE ORIENT
---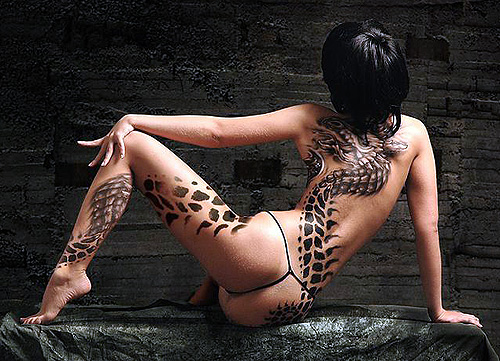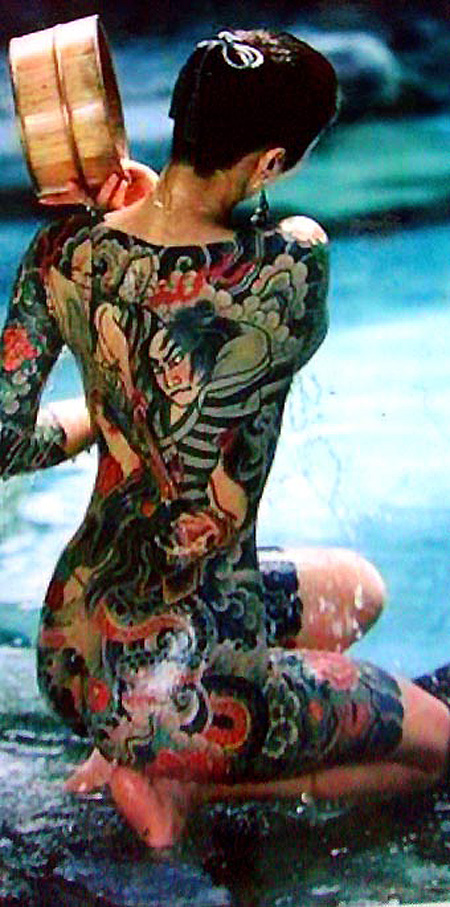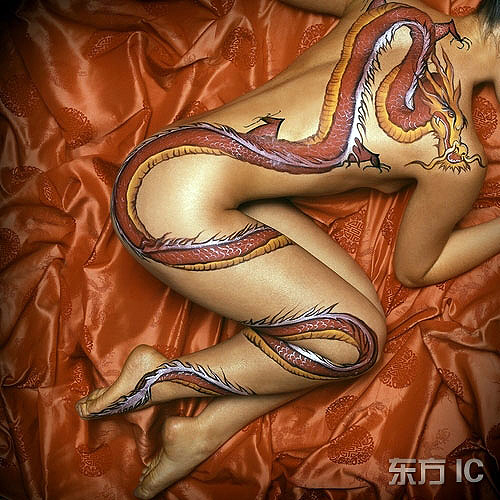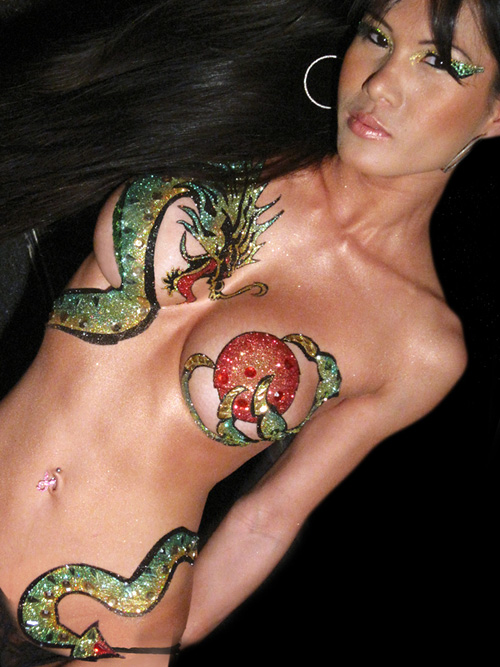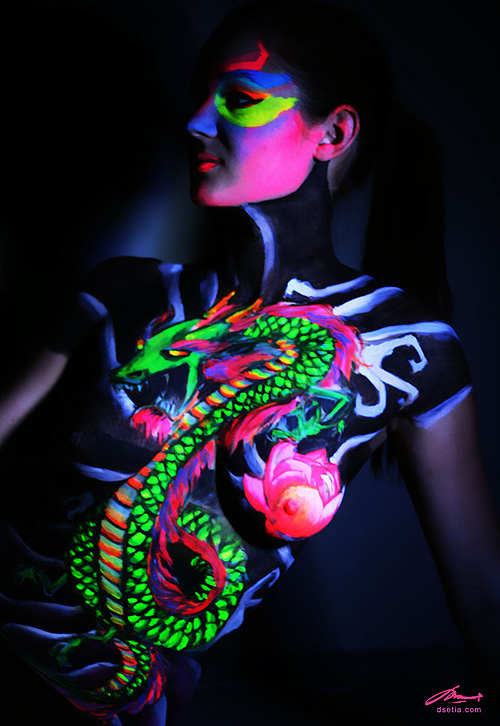 ---
YABBA DABBA DOO!
---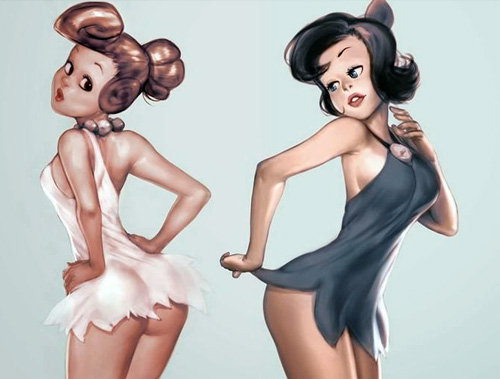 ---
THE ART OF TAMARA de LEMPICKA
---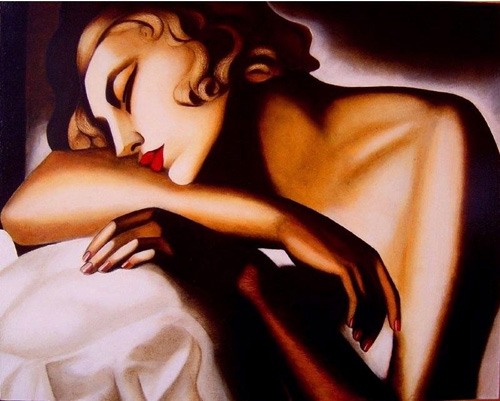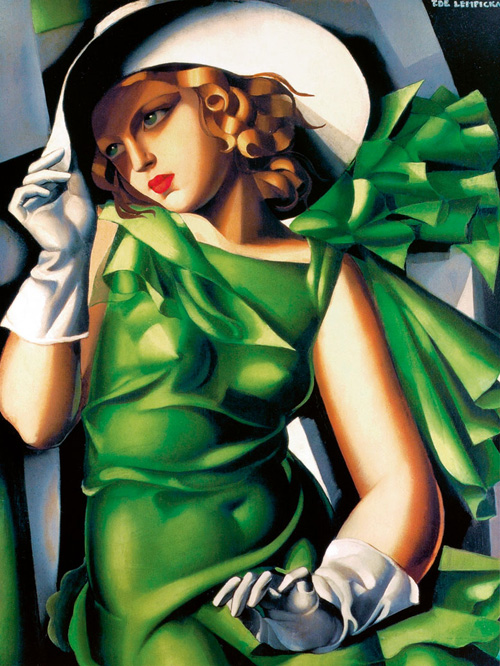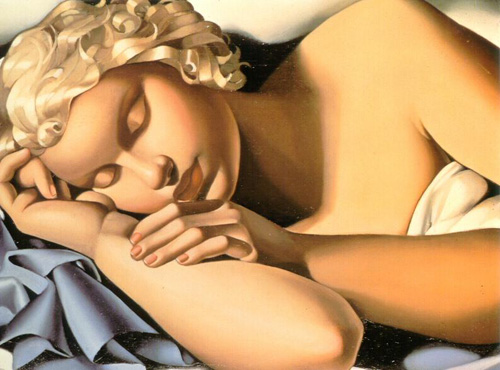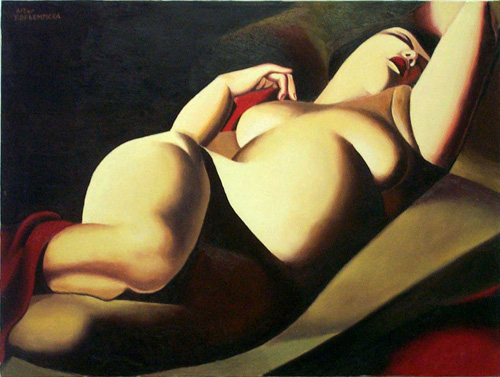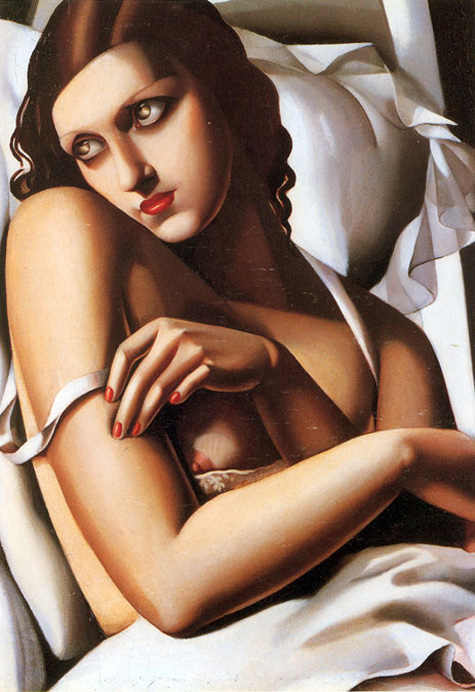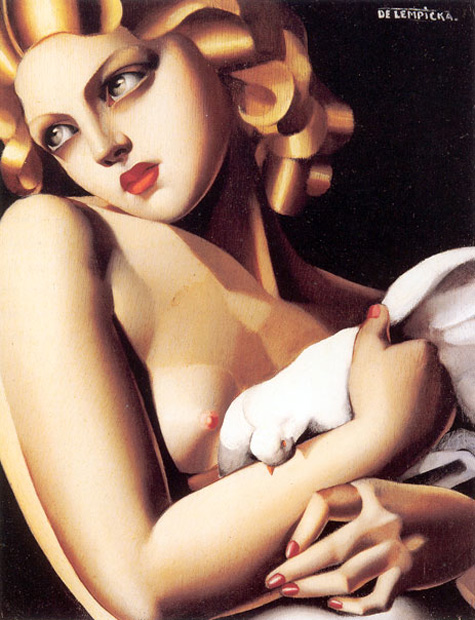 ---
HOLLYWOOD CROSSDRESSERS
---
In the wake of last night's Academy Awards and Oscar presentations and all the News Nit-Wits coverage of the actors and actresses fashions and who designed them and what they cost strutting down the red carpet, O'Hefner thought he would showcase some male, crossdressing actors in high fashion.
Don't they look just faaaaaaabulous, André?
Enjoy.
Tony Curtis And Jack Lemon in "Some Like It Hot"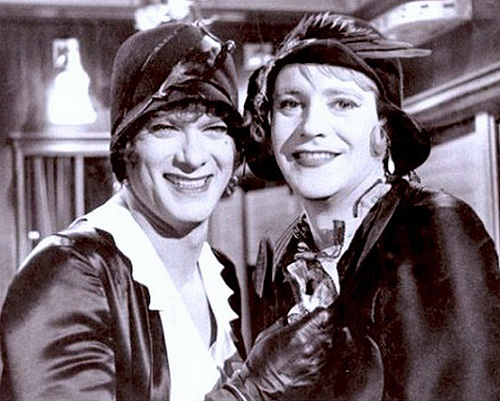 Dustin Hoffman in "Tootsie"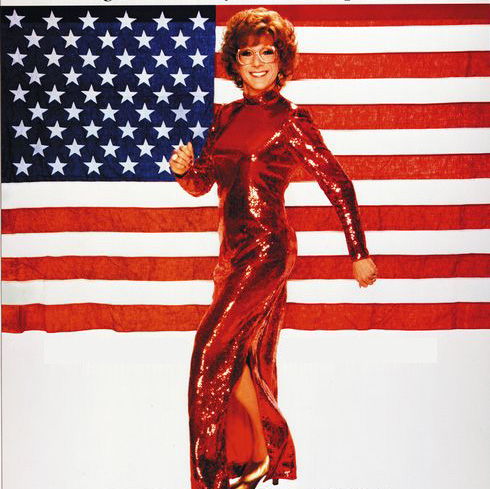 Robin Wiliams in "Mrs. Doubtfire"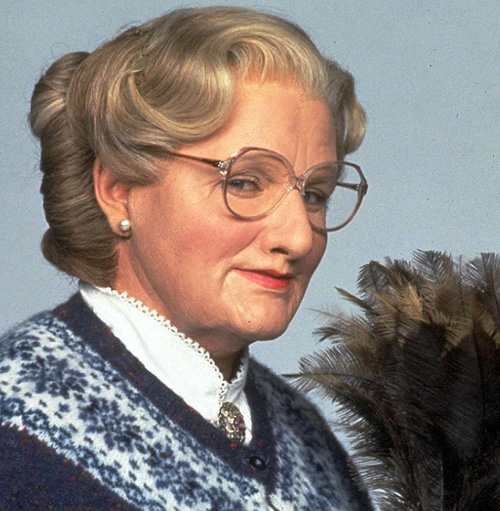 John Travolta in "Hairspray"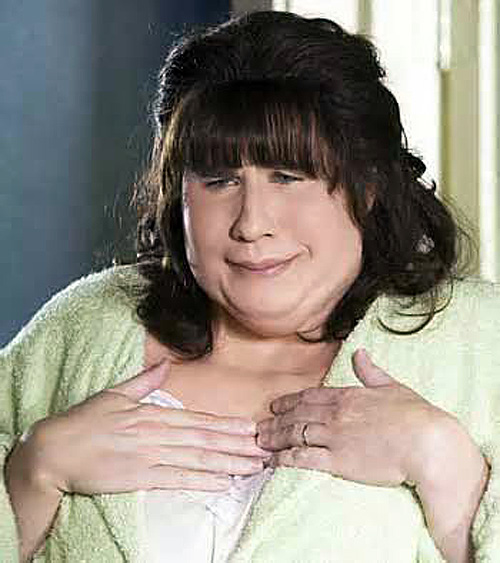 ---
HAPPY VALENTINE'S DAY
---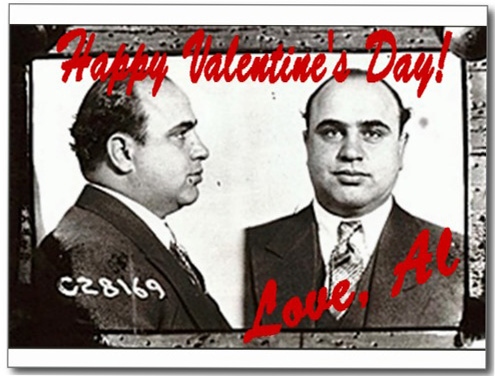 From the guy who never celebrated it right.
---
HIGH MAINTENANCE OR HIGH CLASS?
---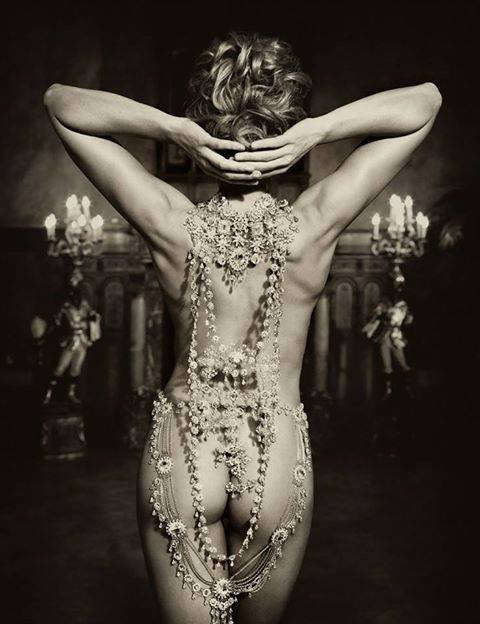 ---
AUDREY HEPBURN: ABSOLUTELY BREATHTAKING
---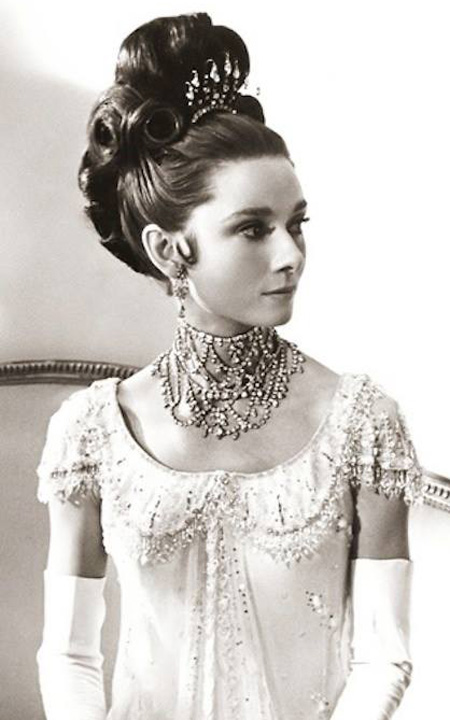 ---
RITA HAYWORTH: OLD SCHOOL BEAUTY
---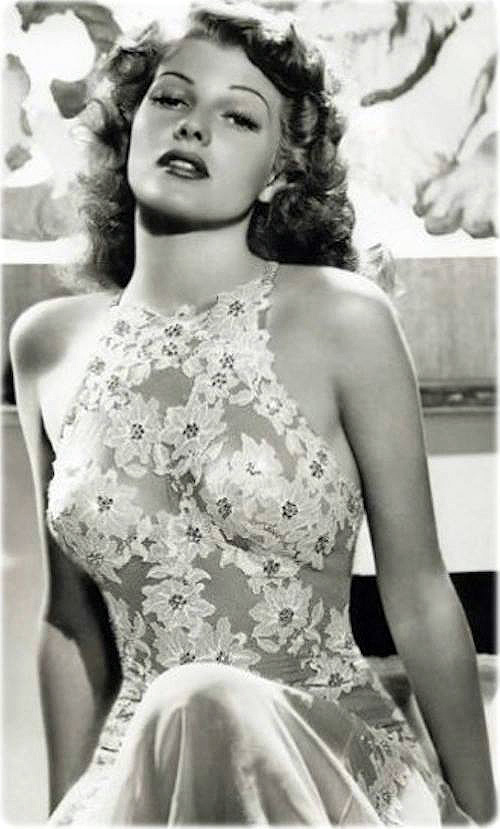 ---
THE ART OF JEREMY MANN
---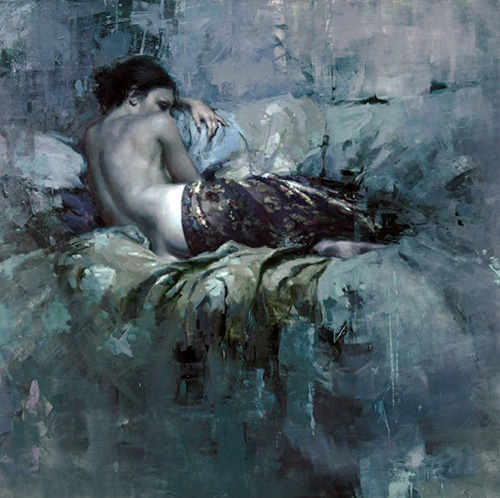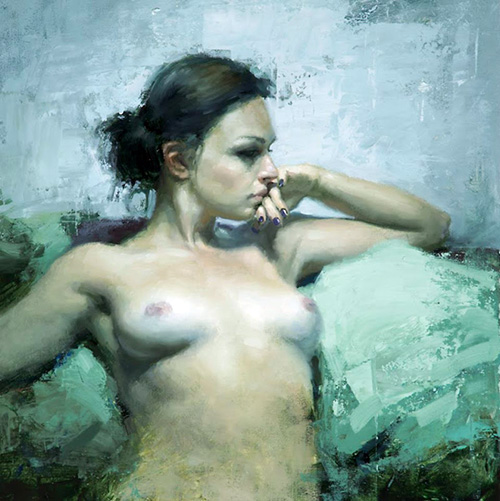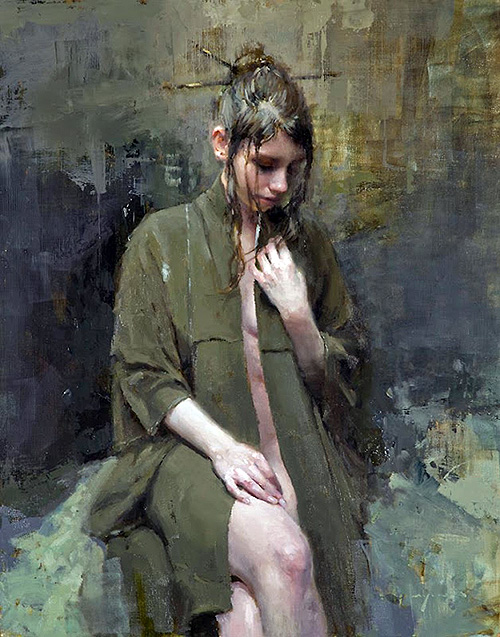 ---
DIG INTO THIS AT YOUR CHRISTMAS DINNER
---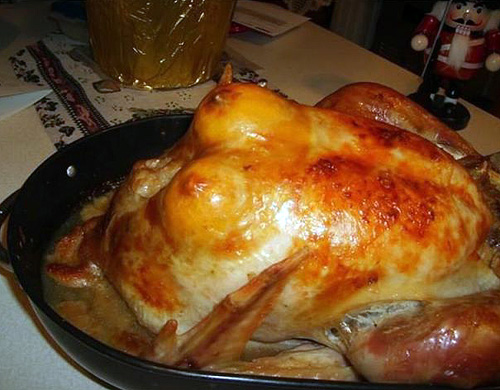 ---
DIFFERENT, BUT NICE
---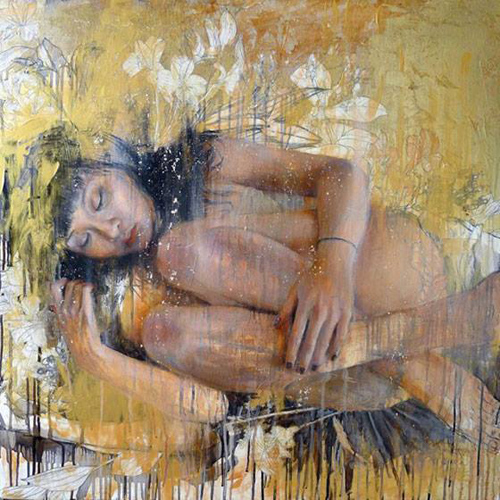 ---
STRICTLY ARTISTIC...REALLY!
---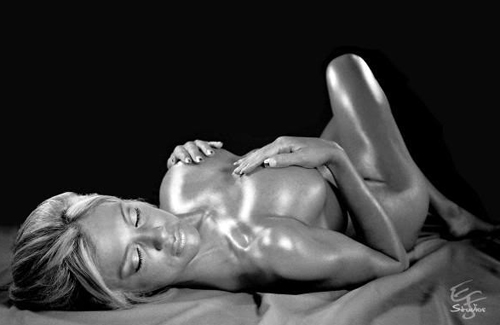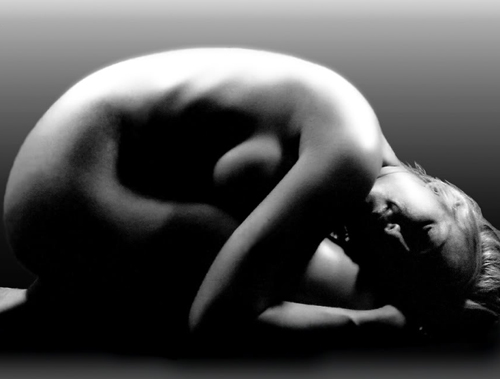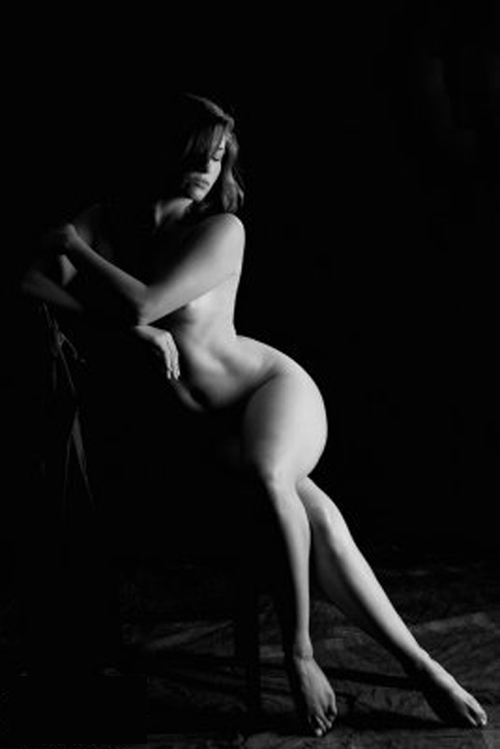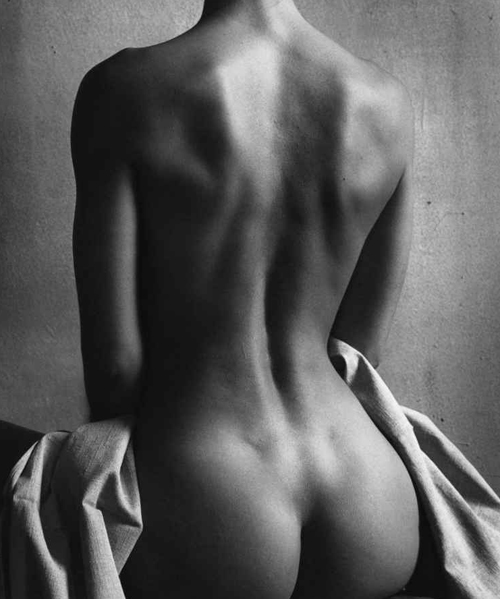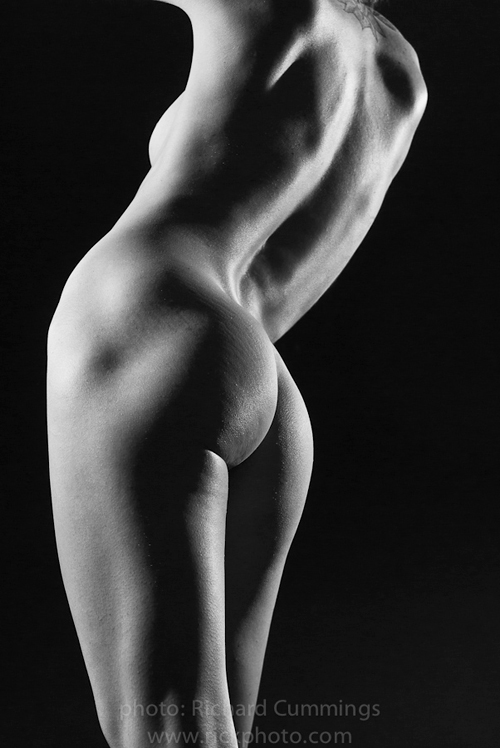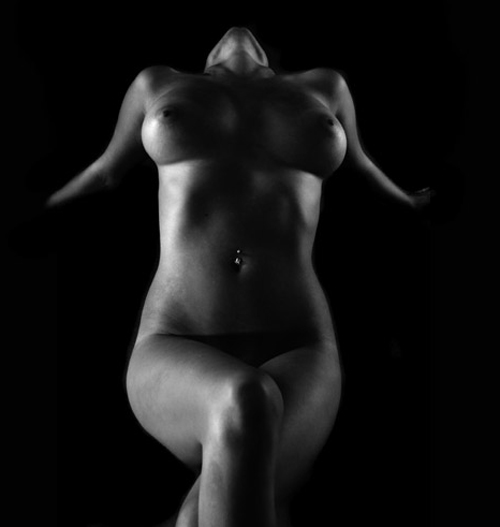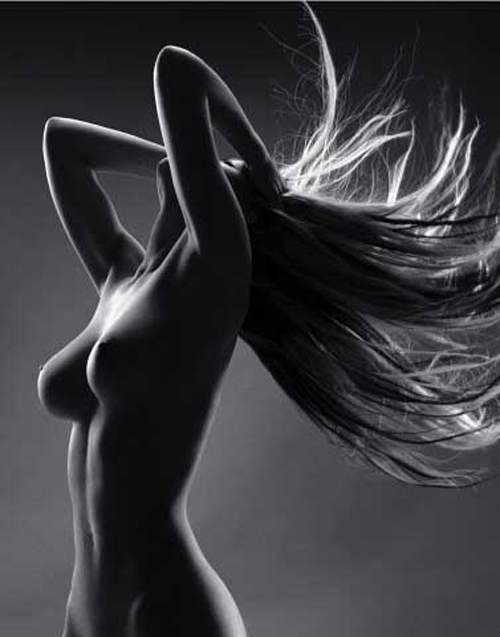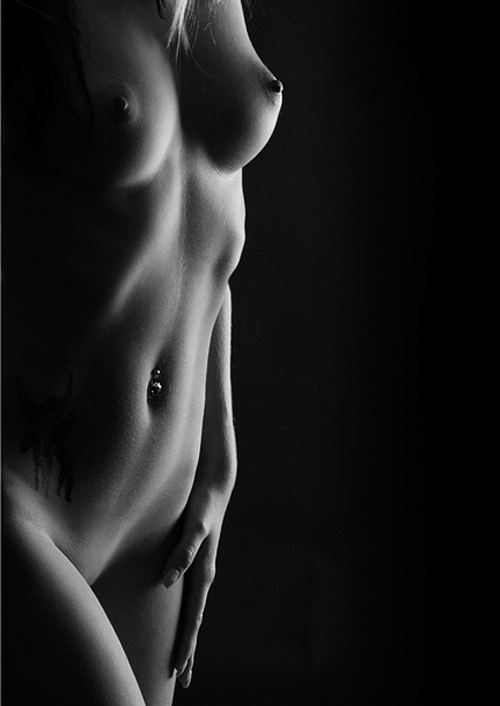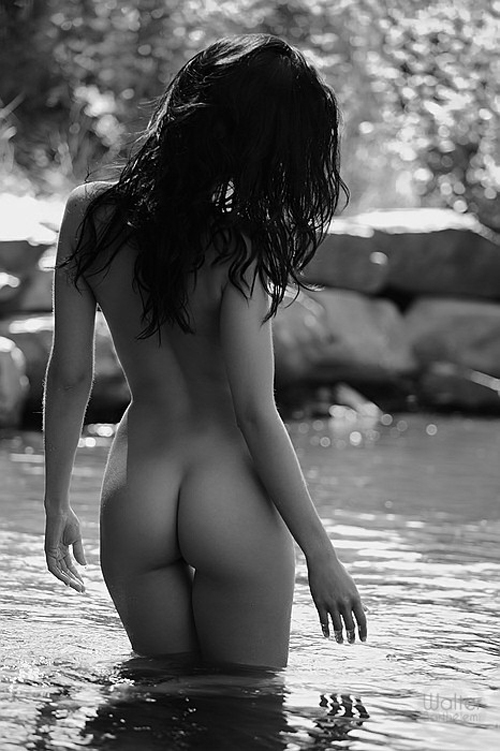 ---
FROM THE PORCUS ARCHIVES
---
There seems to be a certain PIGster who loiters around the pages of the Free State Of PIG that likes to to drink paste and chew on crayons. He sees pretty colors and paints pictures, like the ones below.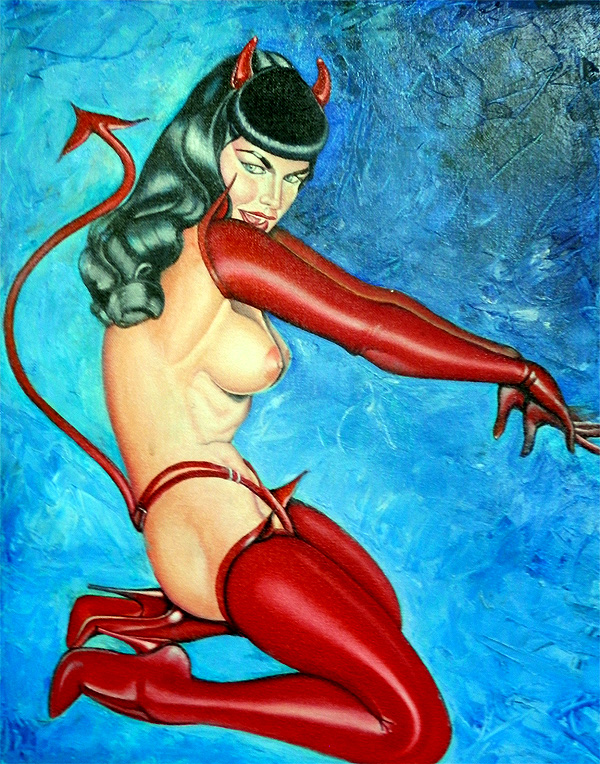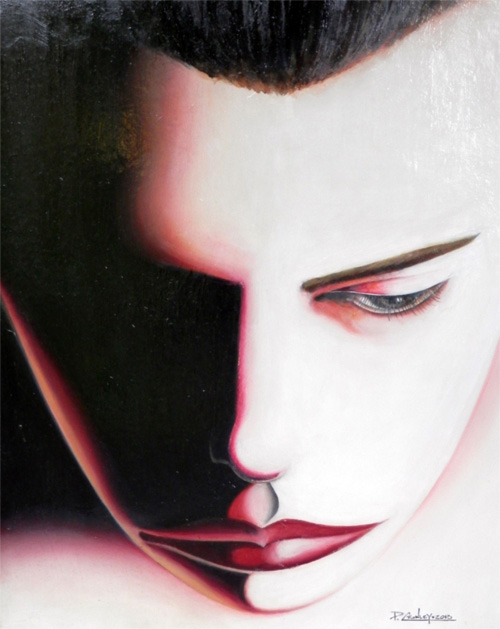 ---
PUMPKIN PIE, ANYONE?
---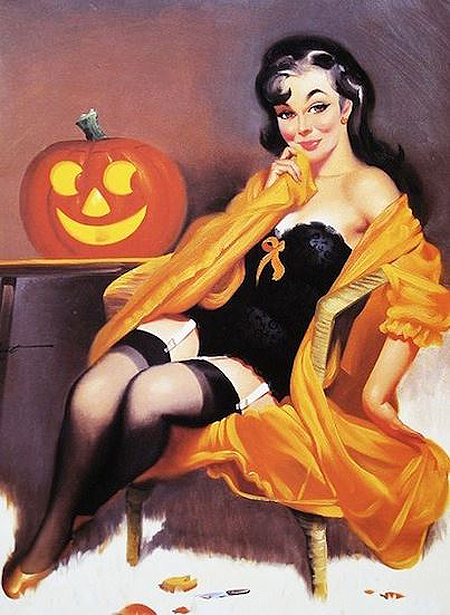 ---
HAPPY HALLOWEEN
---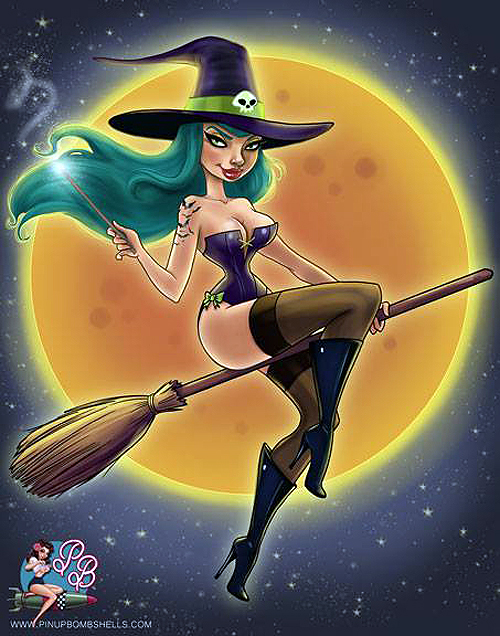 ---
INNER BEAUTY
---
A pin up for the ages which shows and displays the true beauty of a woman in her moment of solace and privacy.
No more words, just enjoy.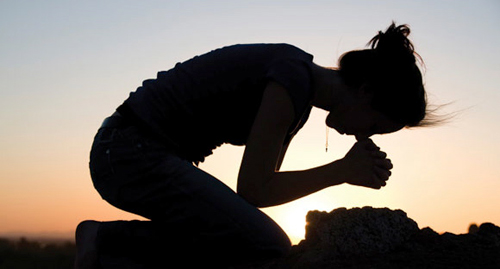 ---
A REAL ALL-AMERICAN
---
If we had to choose the ultimate pin-up, we would choose an All-American beauty like current Miss Kansas, Theresa Vail.
Not only does she have the ultimate Girl-Next-Door qualities, is in the running for the Miss America Crown, but she also serves in the United States Army as Sergeant Theresa Vail.
Did we mention she is also an avid hunter, supports the N.R.A., boxes, skydives, rides motorcycles is a mechanic, aspires to be a military dentist and can probably kick anyone's ass that rubs her the wrong way.
She is also proud of the tattoo she sports (The Serenity Prayer, to be explained in the link below) and will be showcasing it during the swimsuit competition of the Miss America Pageant.
Every guys dream girl, right?
Whether she is crowned Miss America or not, with her brains, beauty, talent and patriotism,we'll crown her Miss All-American.
Drool on, dudes.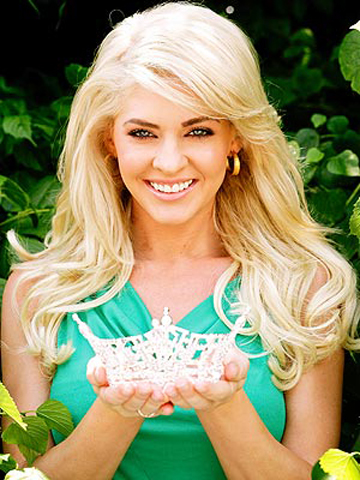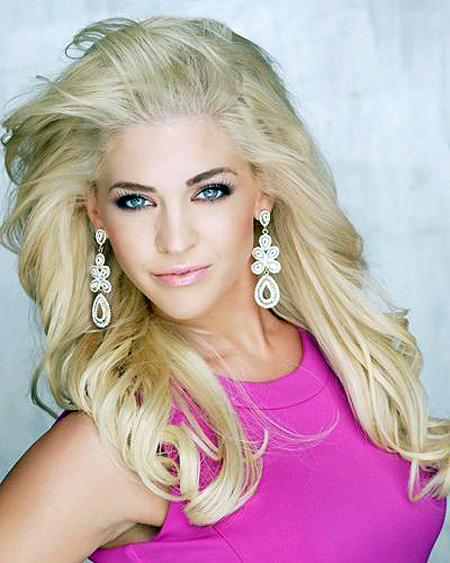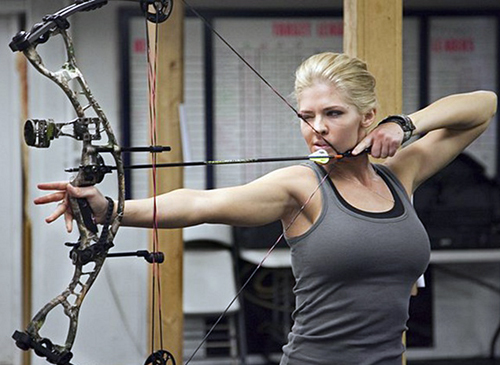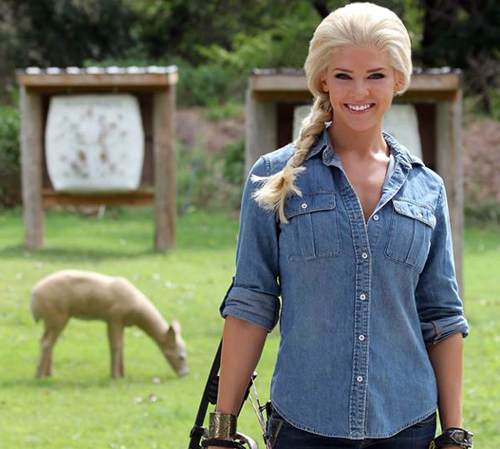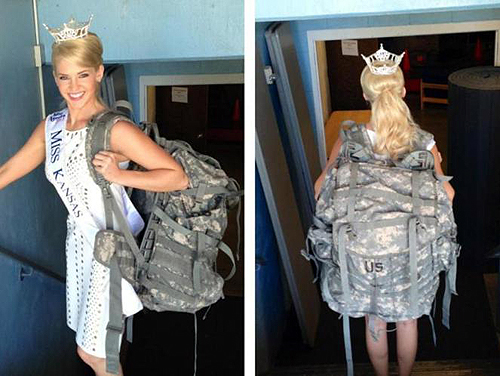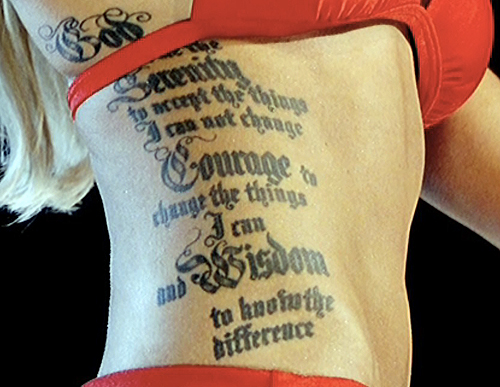 ---
LEAPIN' LIZARDS!
OUR LITTLE ANNIE FANNY SKETCHBOOK: VARIOUS ARTISTS
---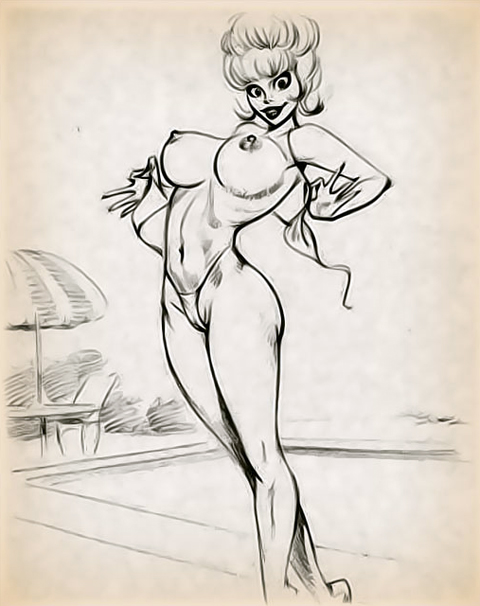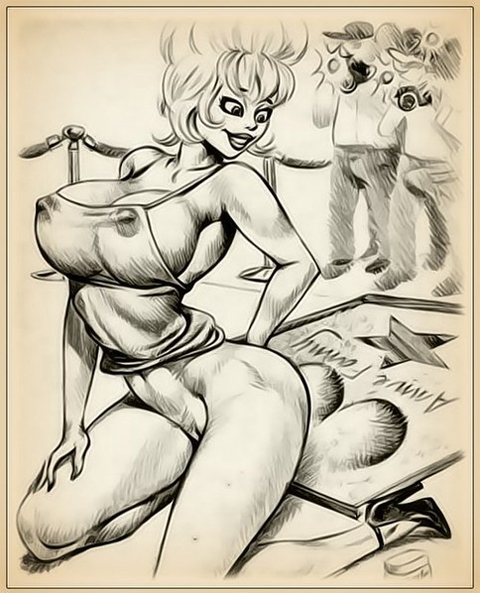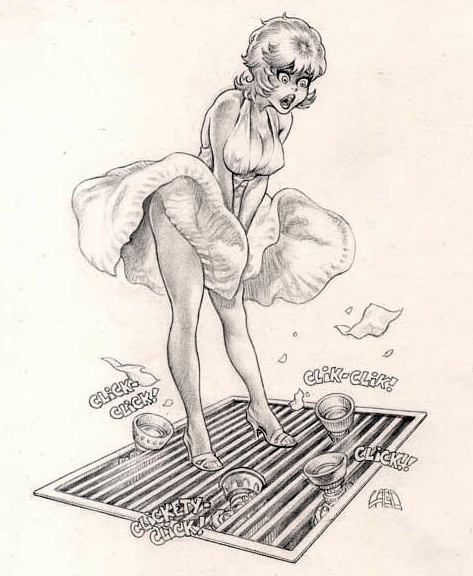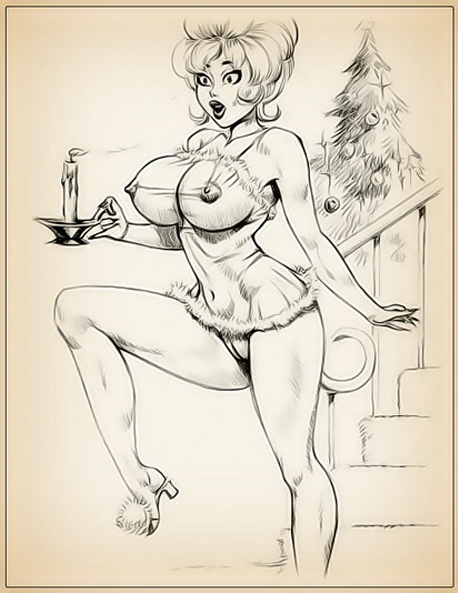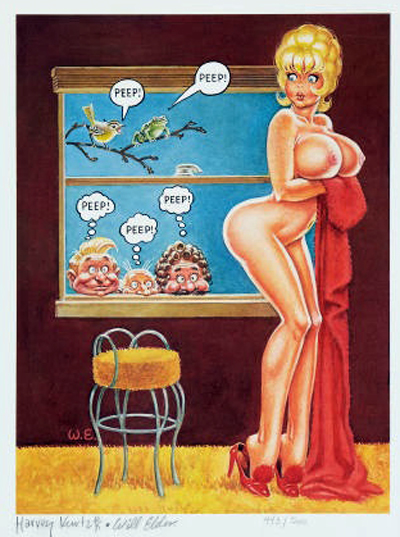 ---
LIBRARIANS: BOOK 'EM, DANO!
---
We hope this posting inspires you to step away from your computers and visit your local library. There you will find the most helpful folks around to assist you to find what you're looking for.
Where the hell were the librarians like the ones pictured below when I was in school?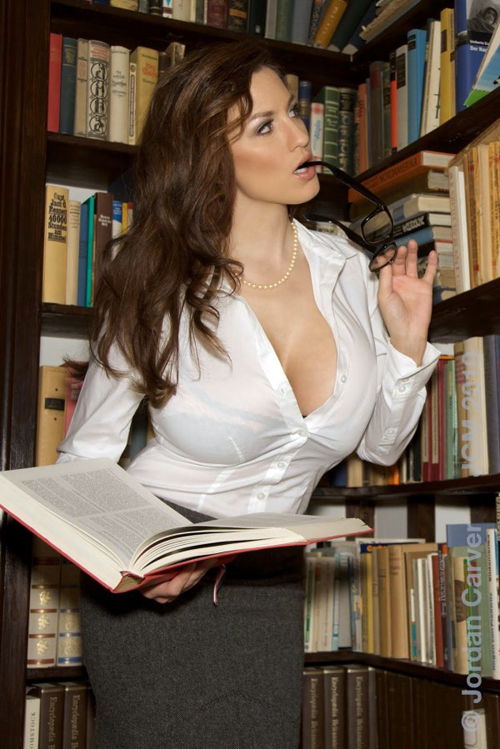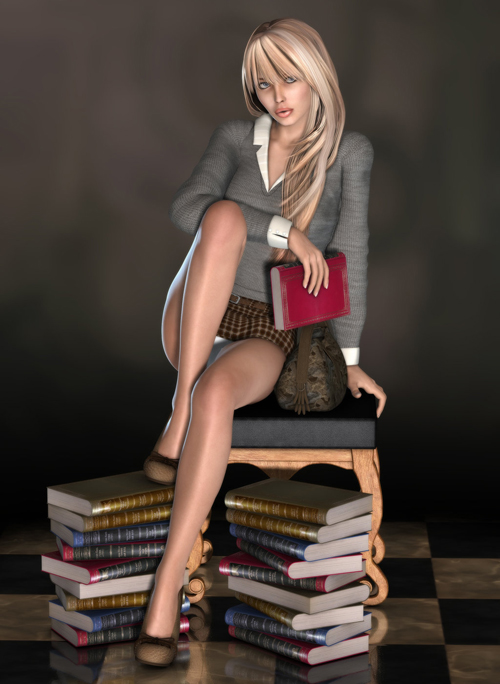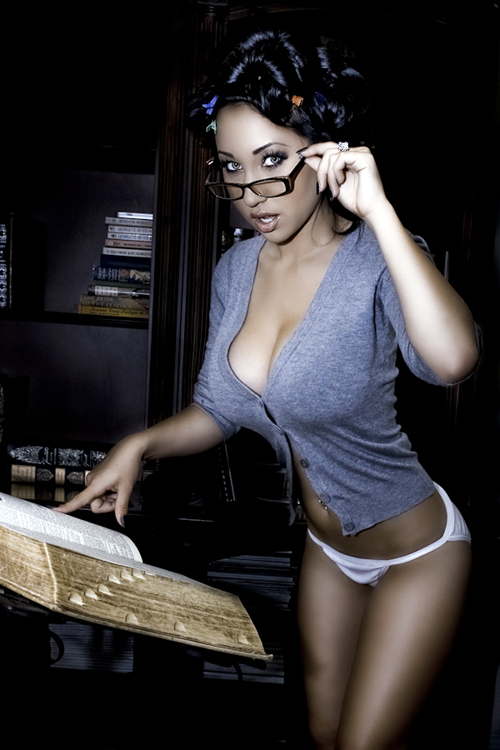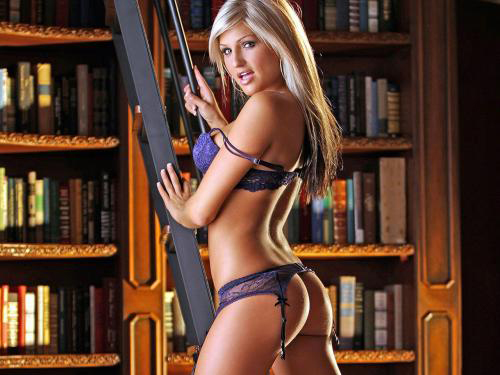 ---
PAULA DEEN'S REPLACEMENT?
---
The following was submitted by Lone Star:

They said they had found someone to replace Paula Deen.

And I said, "Replace Paula Deen? I'm not sure anyone can replace Paula Deen".

So I took a look at the replacement's pictures and then I thought....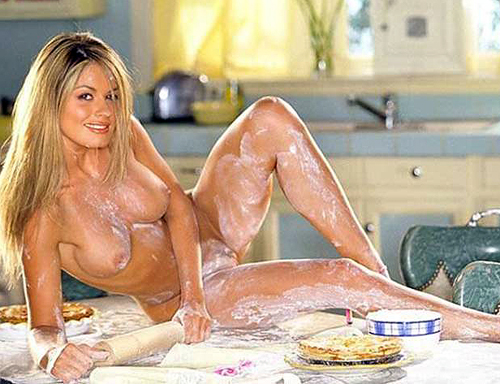 "What the heck, let's give her a chance!"
---
A CULINARY CUPCAKE
---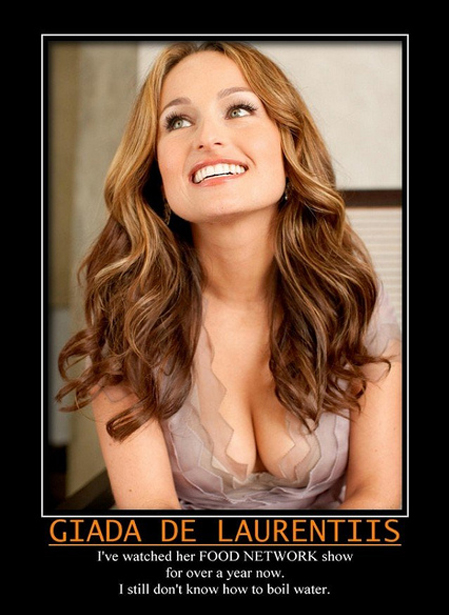 ---
BIRTHDAY SWEETCAKES
---
Well, since Hambo spilled the beans about my birthday on Page One, and did not deliver the 1961 GT 250 Ferrari I wanted, I thought I would reluctantly settle for the showcased cakes below. I have no idea what those women are doing with such a nice cake, but...forget it. You know why you're here.
But hey, if anyone spots a Ferrari with any of the lovelies below, have them, oh screw it, never mind, it won't happen.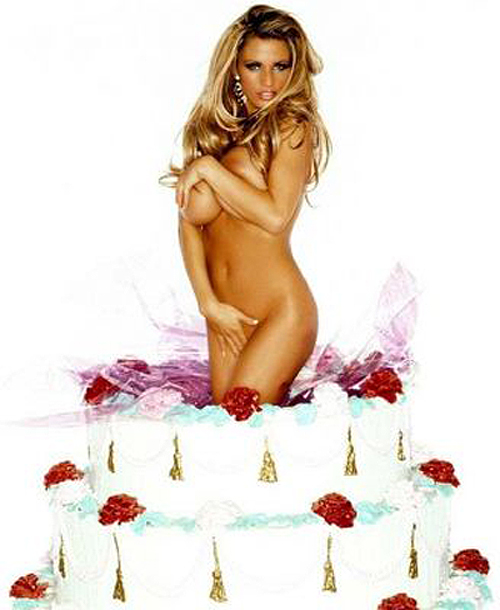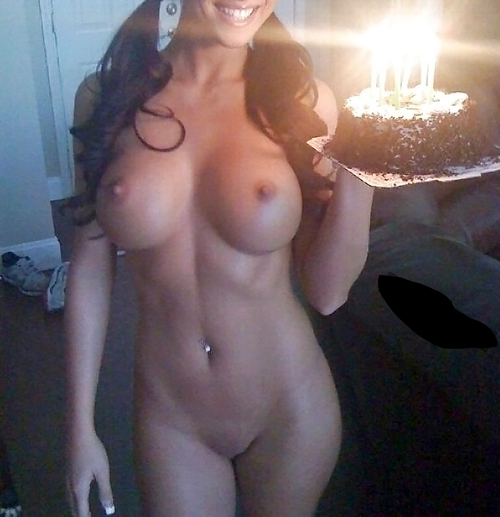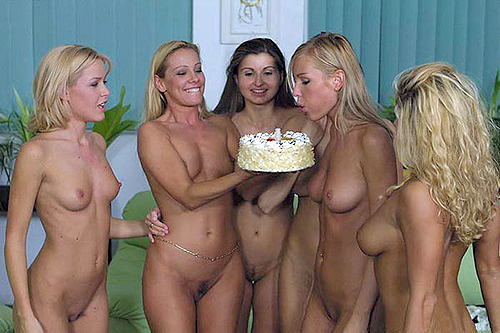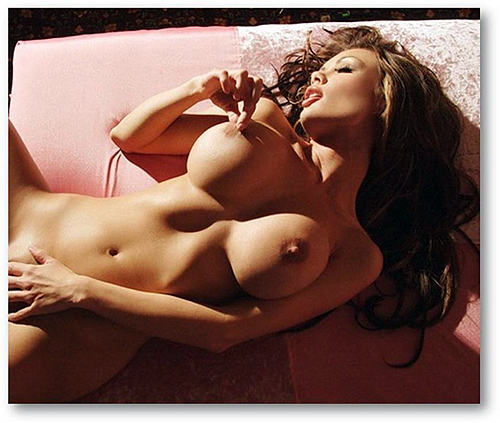 ---
LEBANESE LOVELIES
---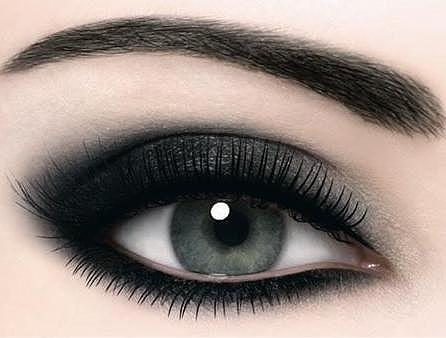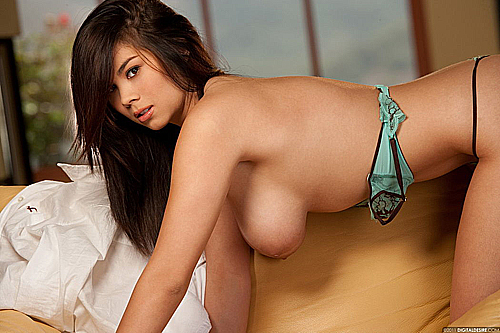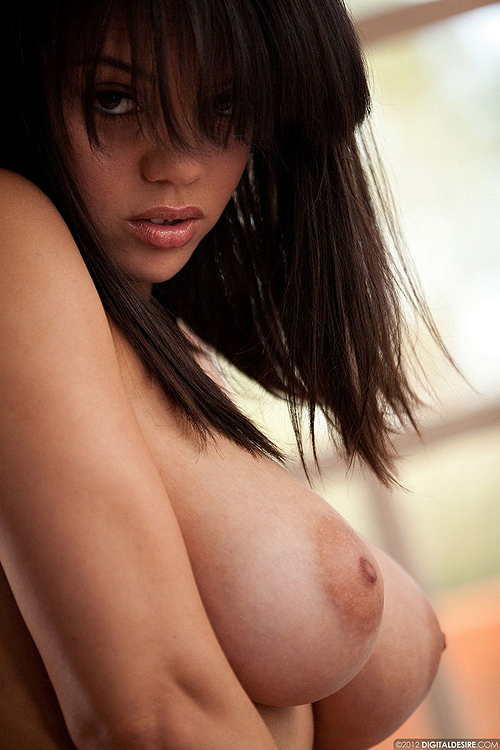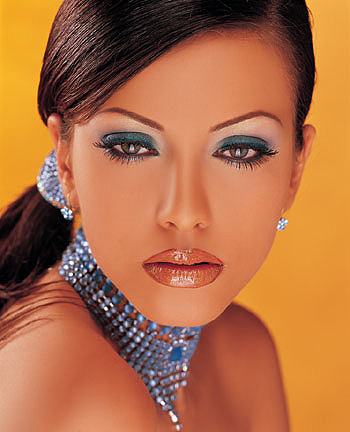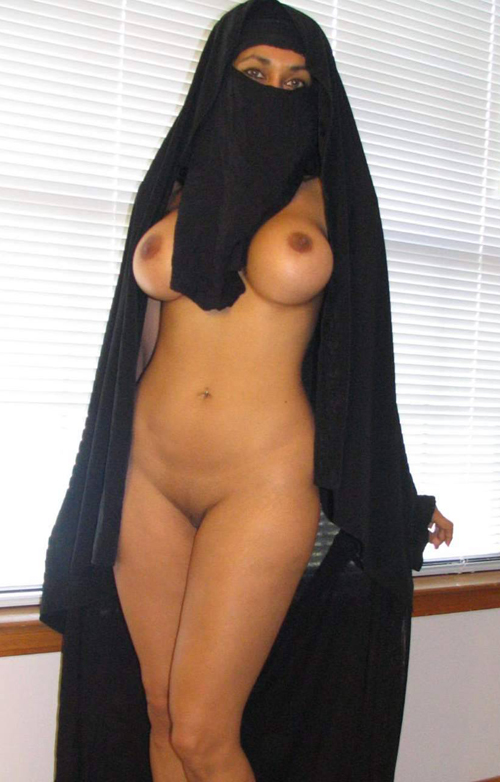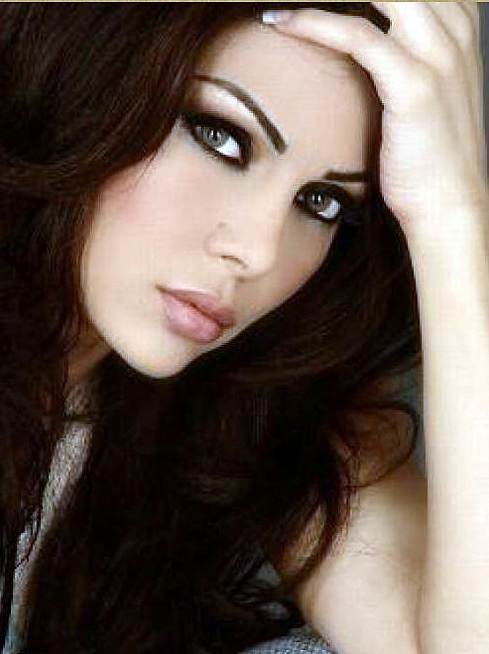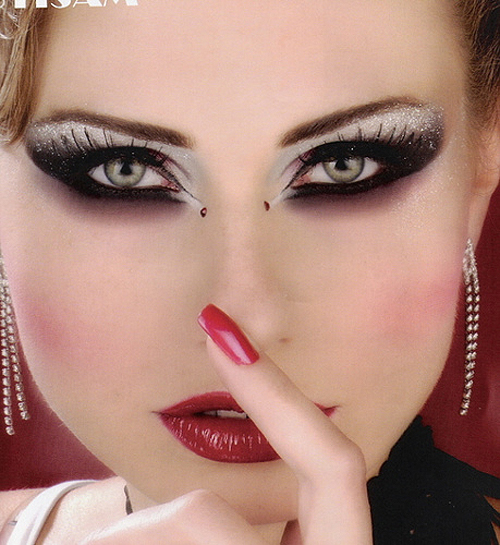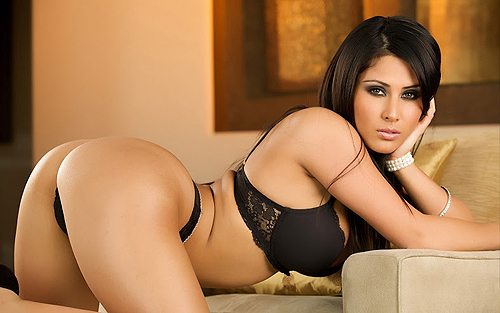 ---
CAR WASH! HEY LADY, YOU MISSED A SPOT
---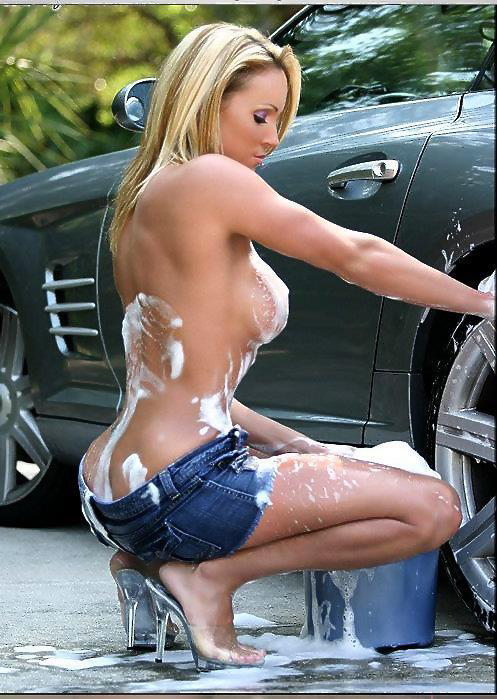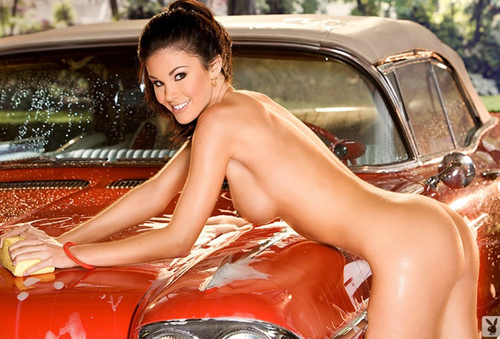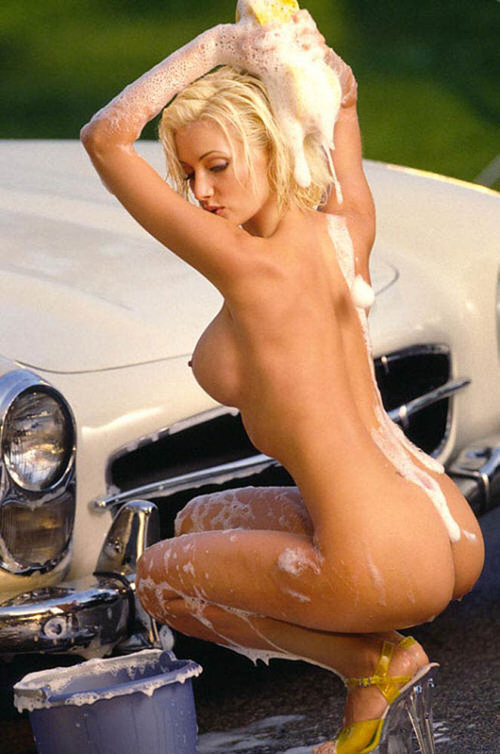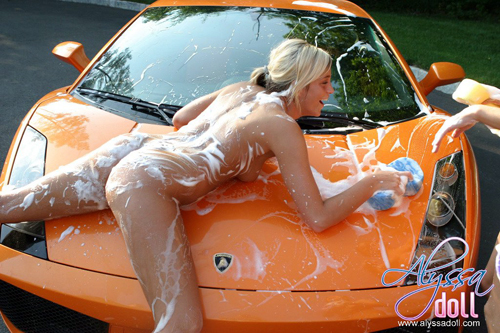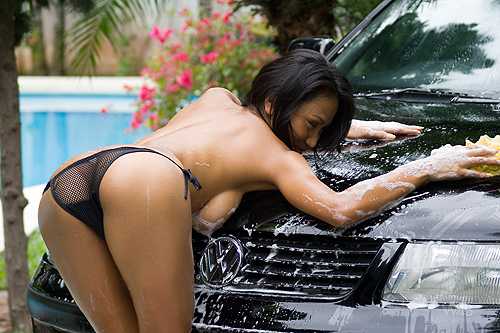 ---
MISSING: HAVE YOU SEEN HER? IF SO, SEND HER BACK TO PORCUS, SHE'S BEEN NAUGHTY, BUT SHE'S MIGHTY NICE
---
---
HAPPY BIRTHDAY AMERICA, FROM OUR NUMBER ONE GAL
---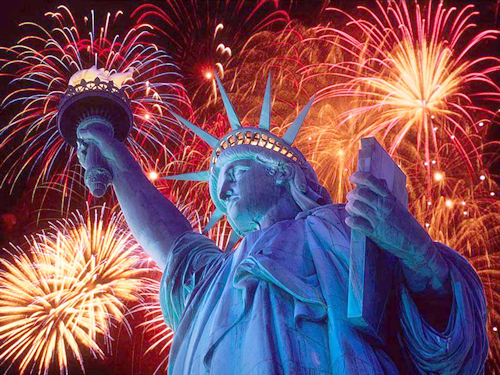 ---
PIG GOES FIELD AND STREAMING WITH SOME GREAT BAIT
---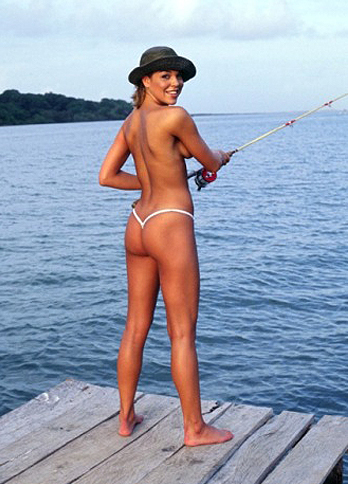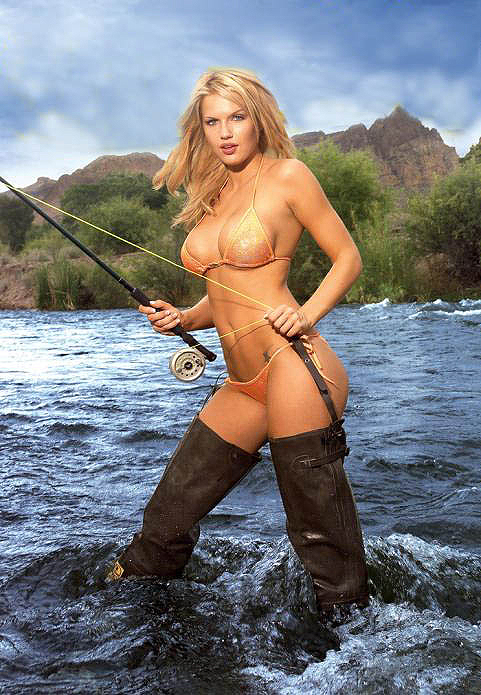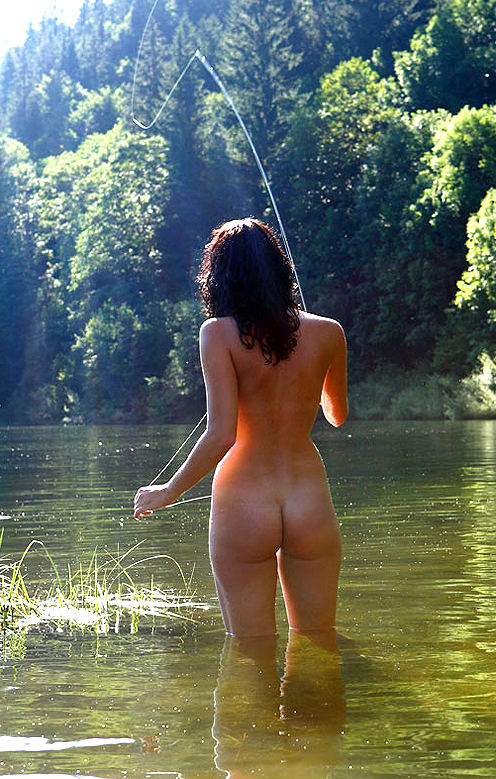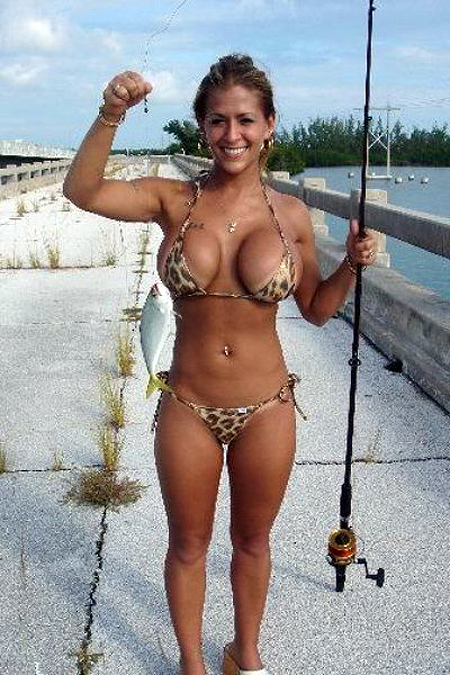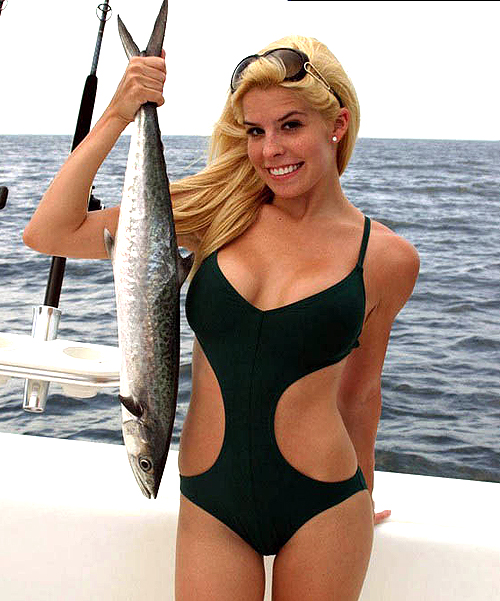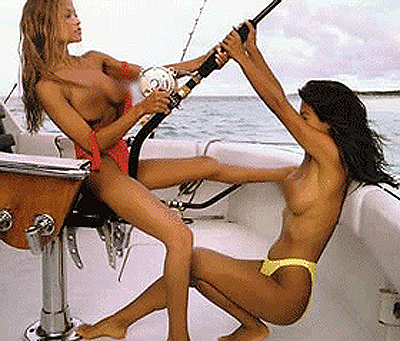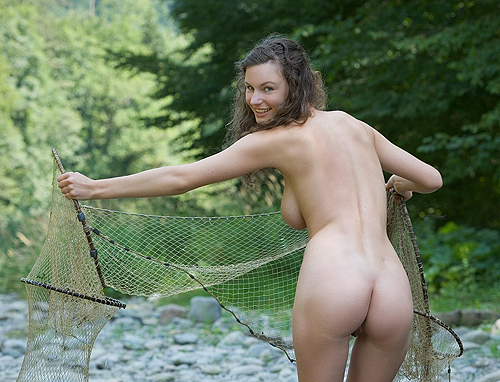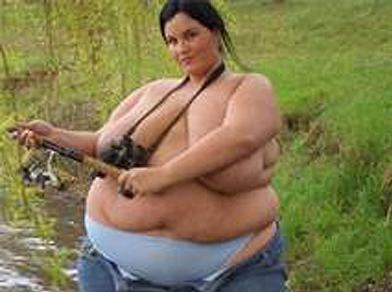 ---
FOR THE LADIES: PORCUS & HIS BEEFCAKE PALS
ON SPRING BREAK
---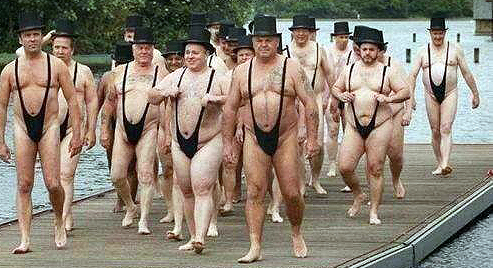 ---
HAPPY MEMORIAL DAY
---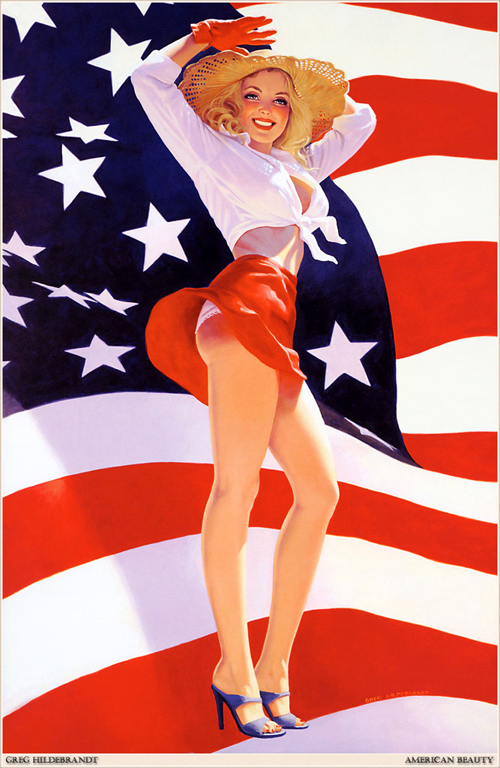 ---
WOMEN THAT WING IT
---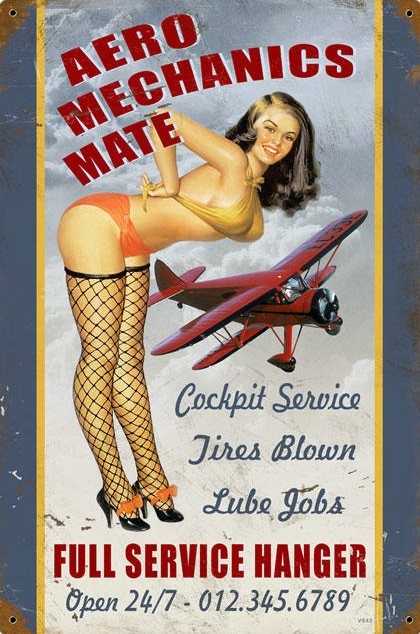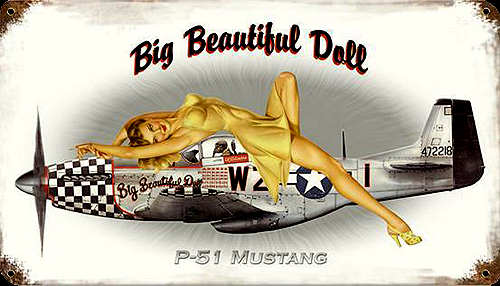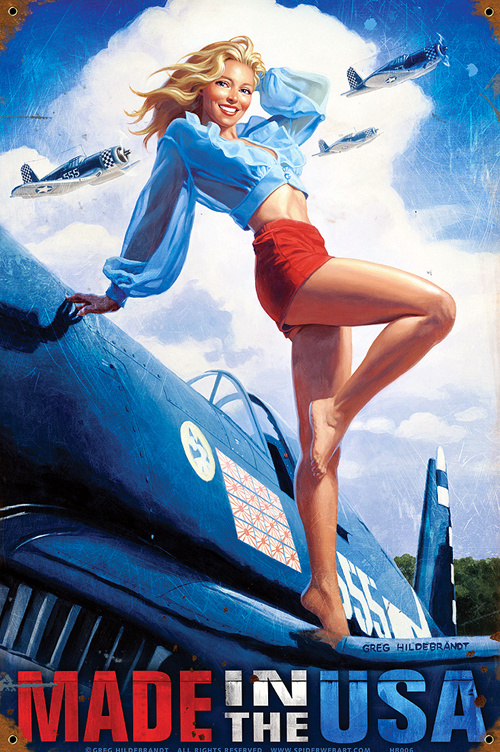 ---
GALS 'N' GUNS
---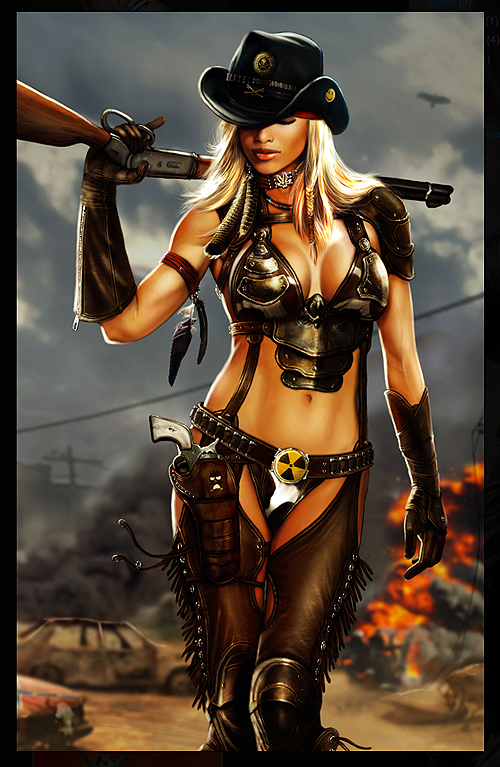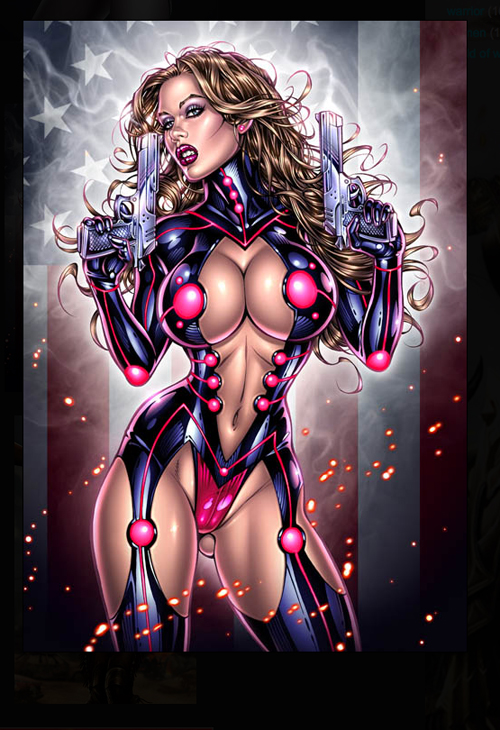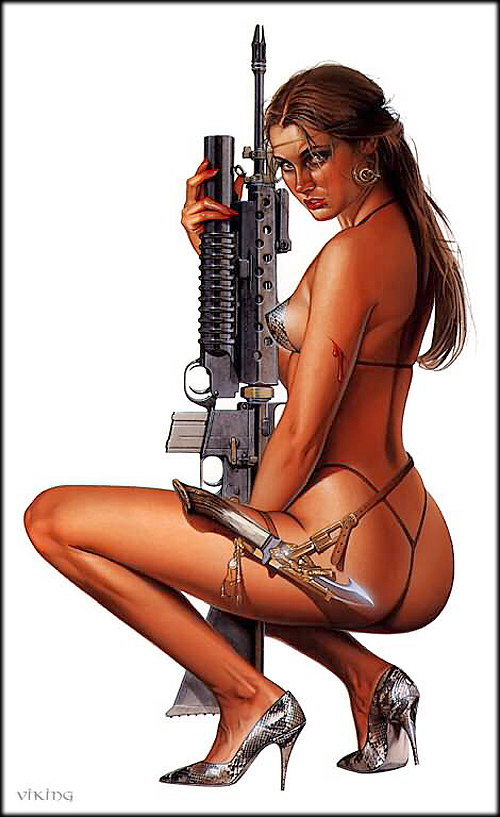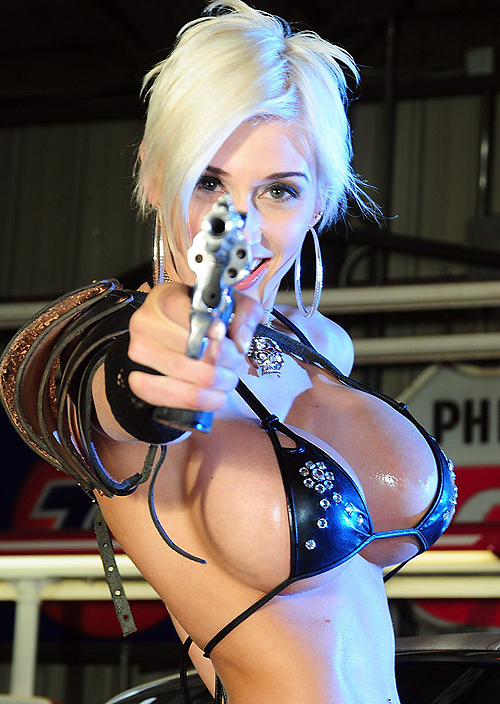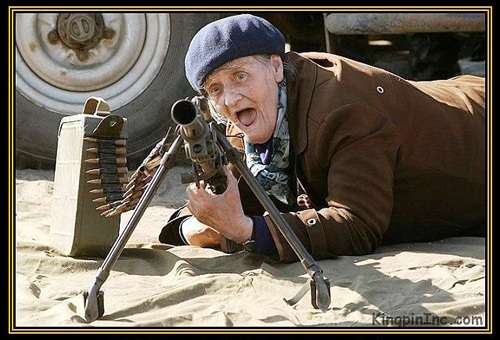 ---
SHARP OBJECTS
---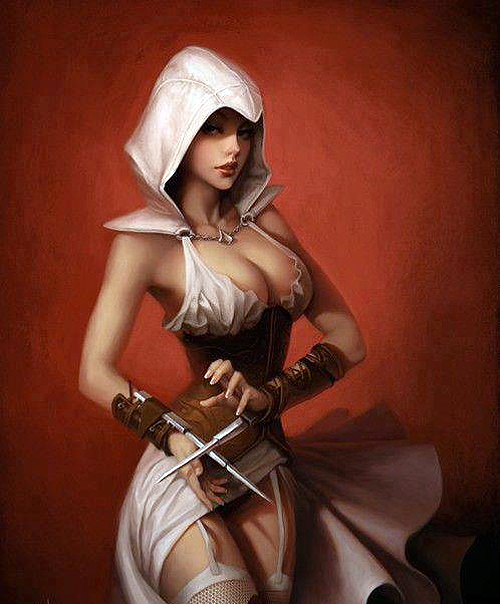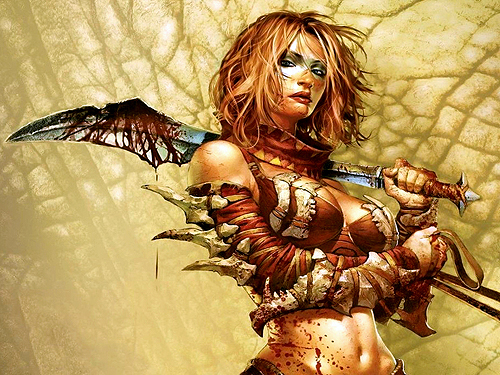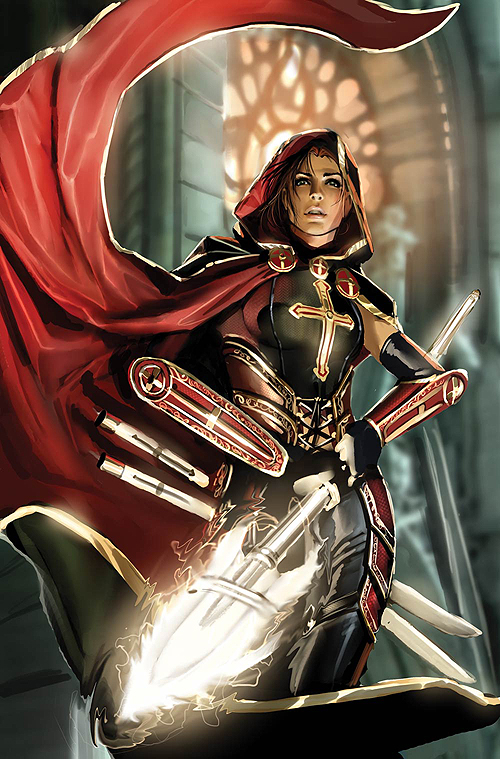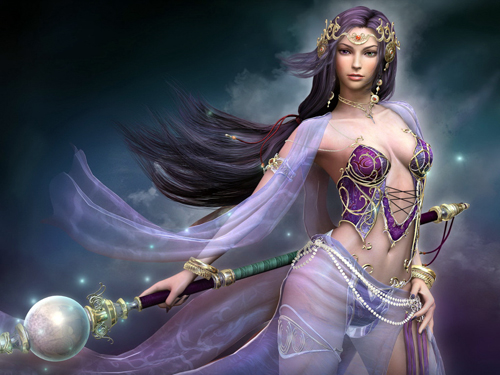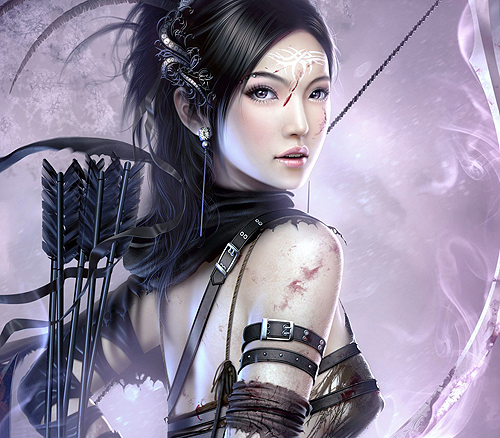 ---
HAPPY ST. PATRICK'S DAY
---
Note From O'Publisher: St. Paddy's Day is really not for the celebration of a Saint, but more like amateur day for those that use the day as an excuse to get obliterated, Irish style.
If you happen to be a hard partying Irishman, you'll know what 'amateur' means in this context.
There's nothing like watching some lightweight wannabe that can't hold their Hennessy, crawl to the bathroom and let that Pot 'O Gold turn Shamrock green.
Caution: Be on the lookout for those pesky buzzkill sobriety checkpoints.
Happy St. Pats and don't call us from the drunk tank.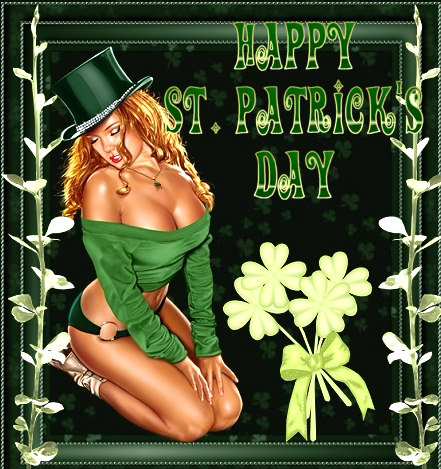 ---
HAPPY VALENTINES DAY
---
The following is a sculpture by French artist, Auguste Rodin, entitled, "The Kiss." We hope it inspires those of the amorous persuasion on Valentine's Day to appreciate their mate or intended and to enjoy each other not just on Valentine's Day, but every day.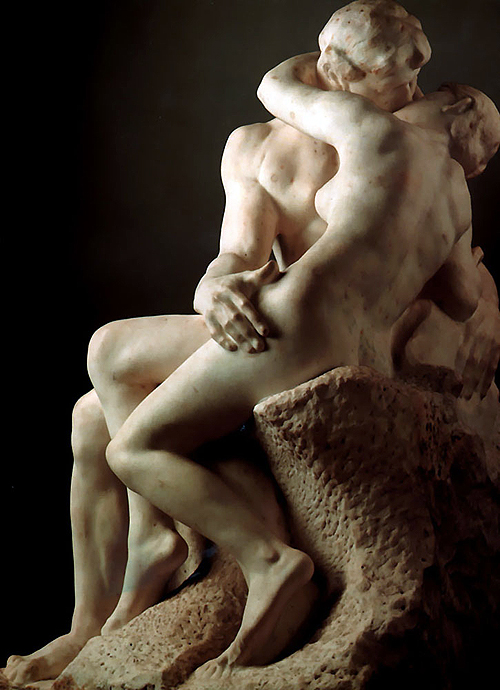 ---
PACKING HEAT ISRAELI STYLE
---
The Free State Of PIG would like to salute and honor the beauties of Israel who defend their nation's borders and independence against all enemies, and they are packing much more than rifles.
Enjoy these heat packing ferocious beauties.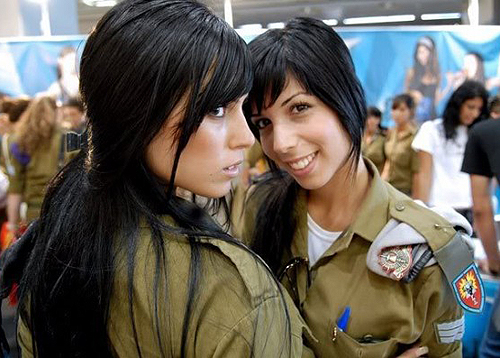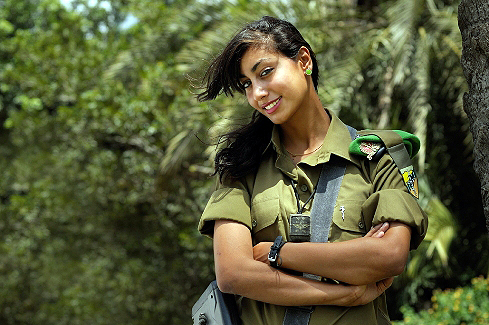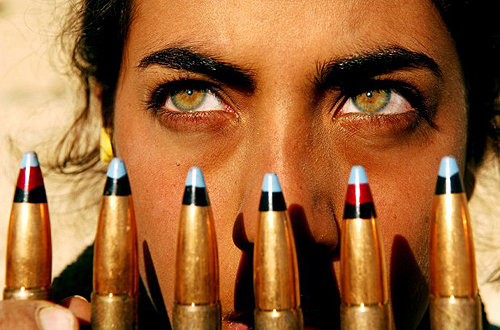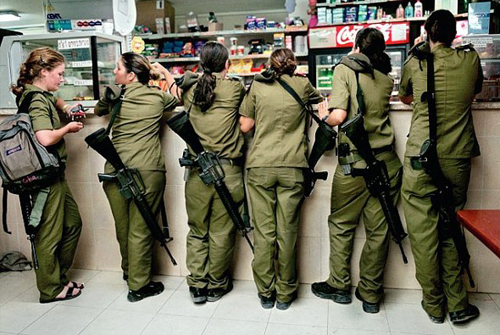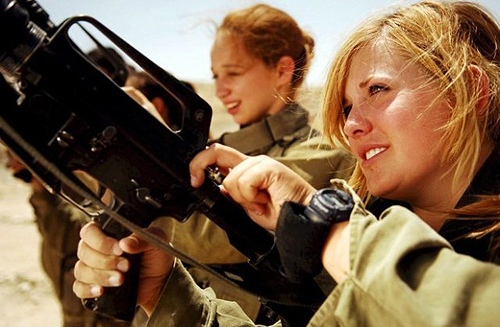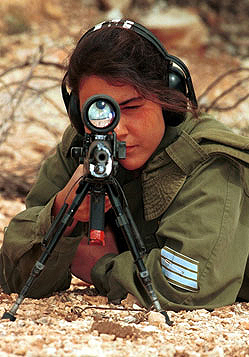 ---
THE EYE'S HAVE 'EM
---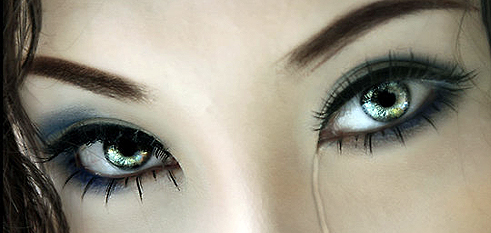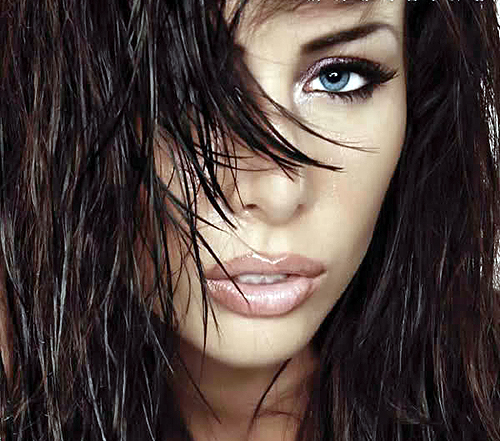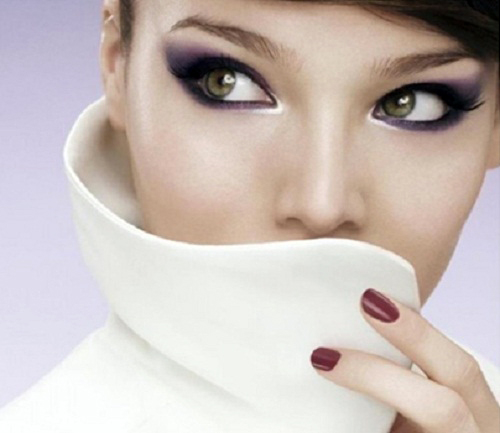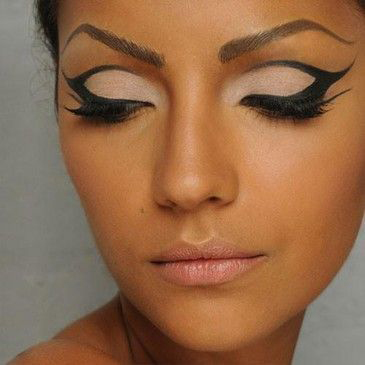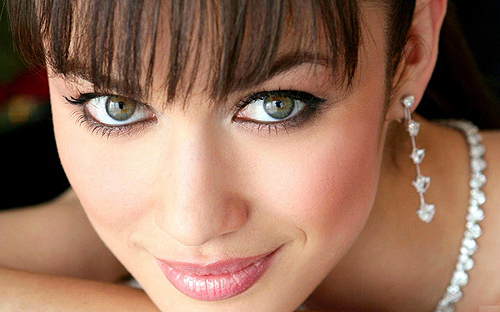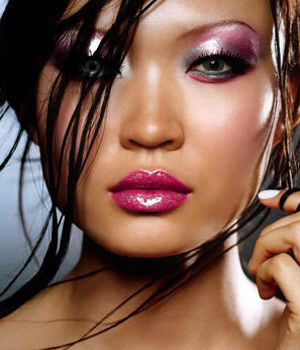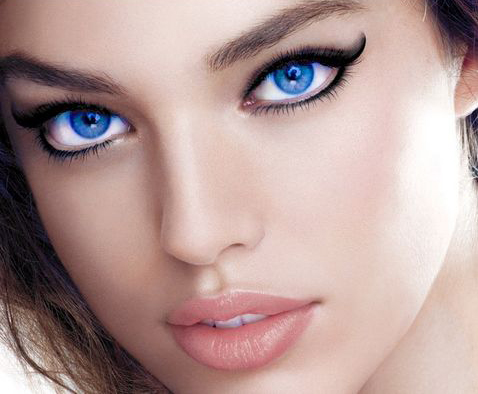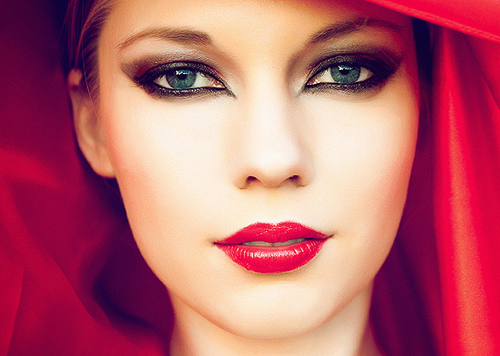 ---
LET'S START THE NEW YEAR OFF WITH A BANG
---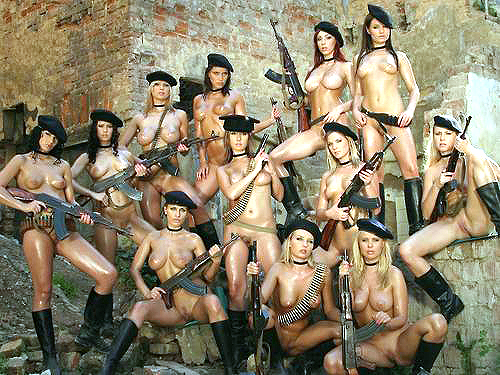 ---
HEY, WE NEEDED SOME MILK FOR OUR COFFEE AND DONUTS
---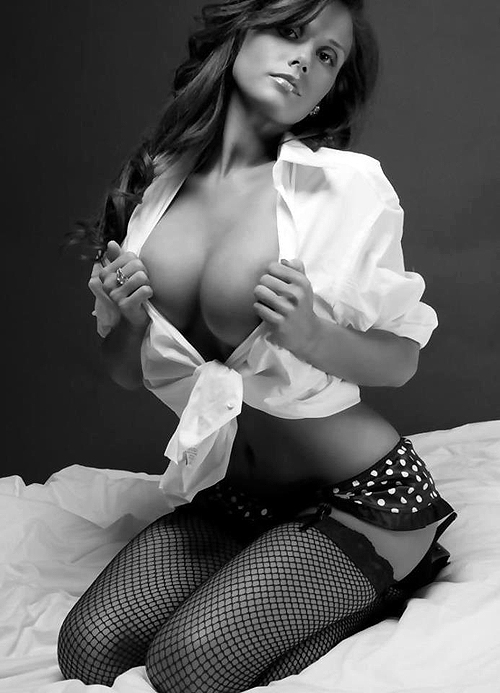 ---
FOR THE LADIES
---
*Note from O'Hefner to our lady viewers who like a peek at some boy toys and man candy. What were you expecting? A recipe for chocolate chip cookies or brownies? On this page?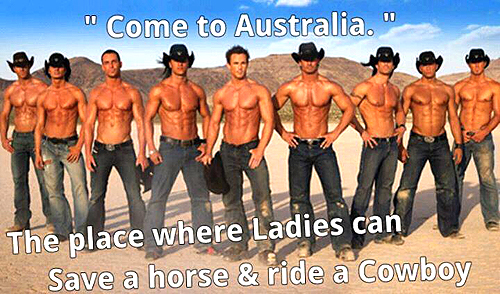 ---
SANTA'S HOT HELPER
---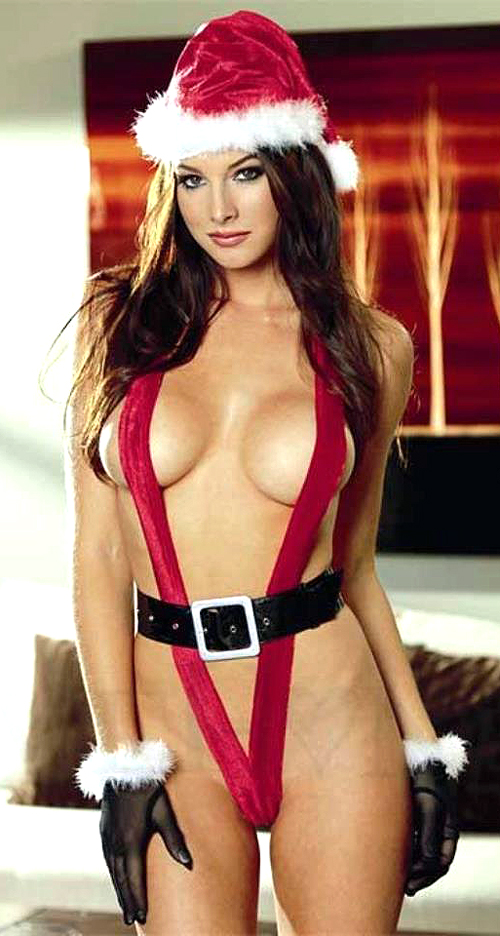 ---
EQUIPMENT: DON'T LEAVE HOME WITHOUT SHOWING IT OFF
---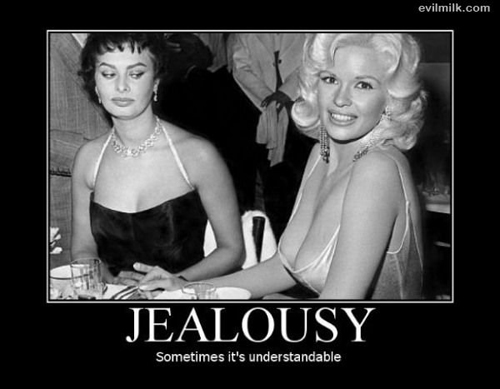 ---
HAPPY HANUKKAH!
---
Israeli supermodel Bar Refaeli just tweeted this photo of her tuchus ...because she felt like it.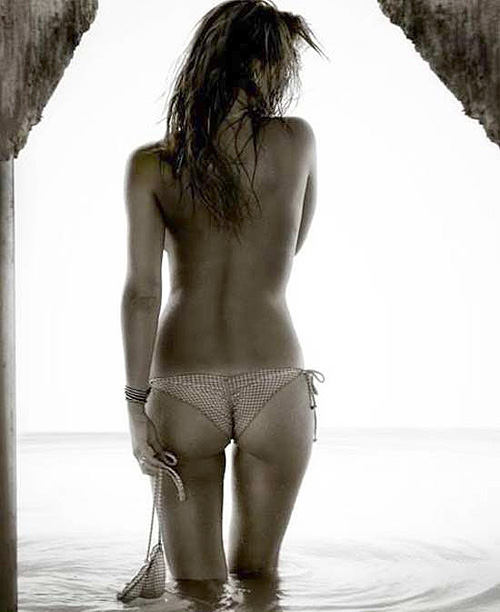 ---
INKED
---
*Note from O'Hefner: Note the following inkwork in the form of tattoos on the lovely women pictured, below.
Do you take notice of the fine details, the subtle shading and craftsmanship, curvature and...oh, forget it. You're also looking at the canvases they were created on.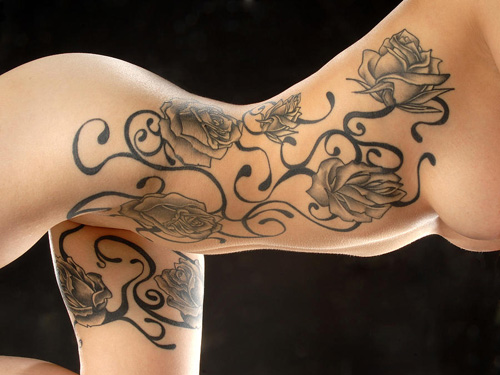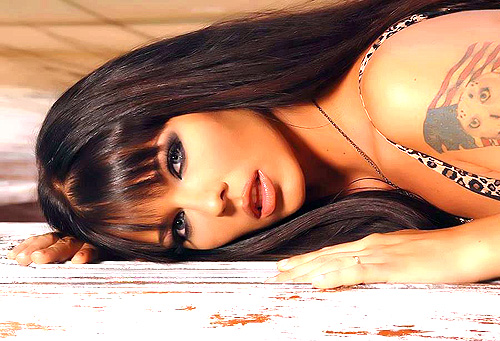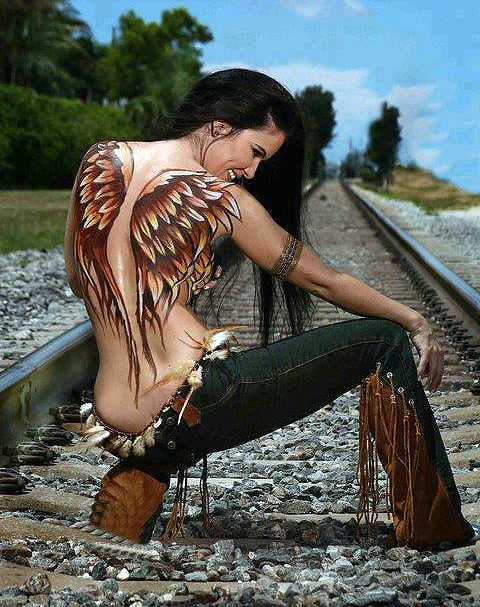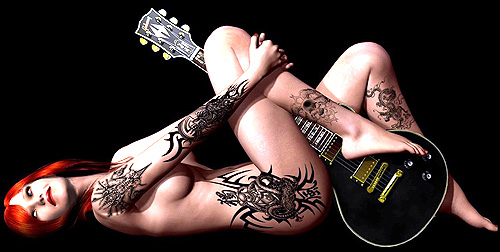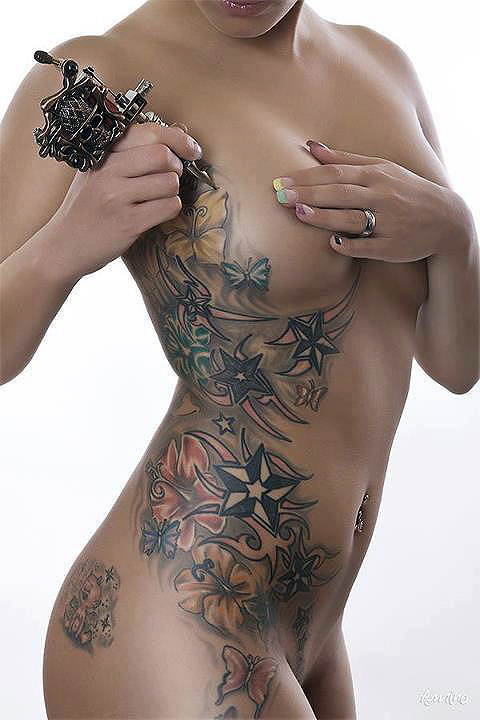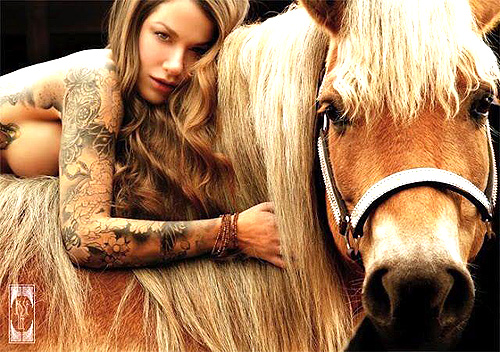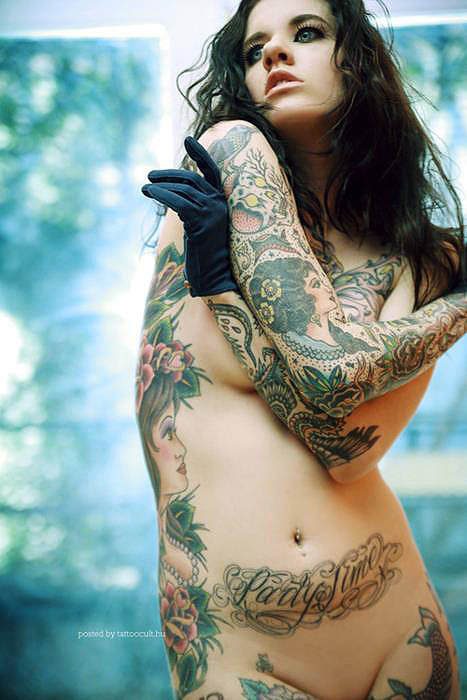 ---
AMERICA'S ULTIMATE PIN UP: LADY LIBERTY
---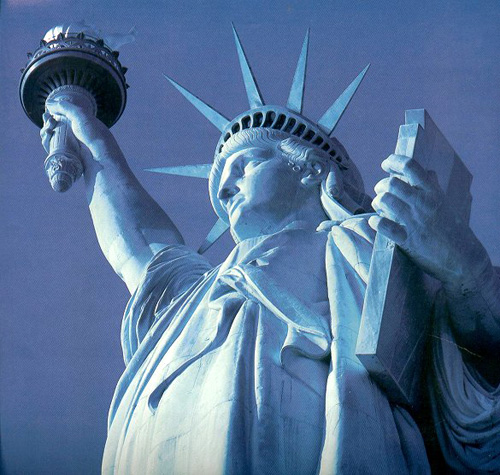 ---
PUMPKINS
---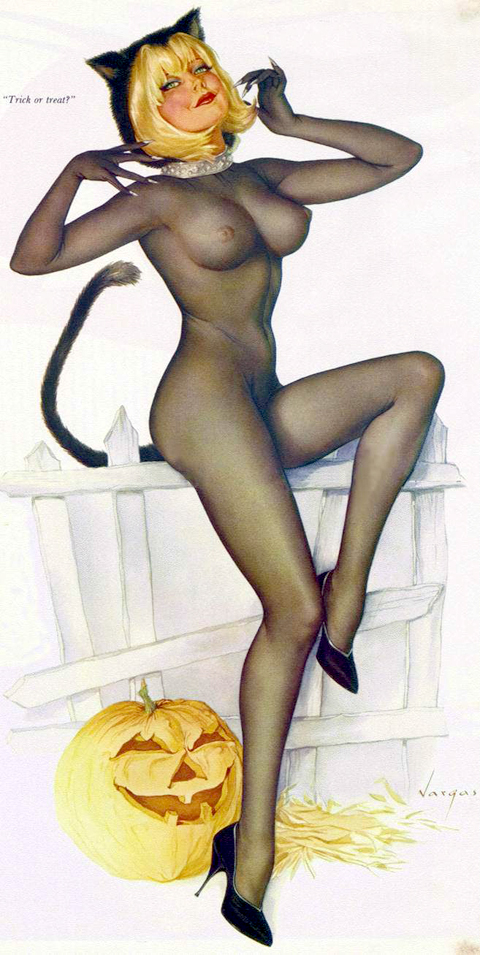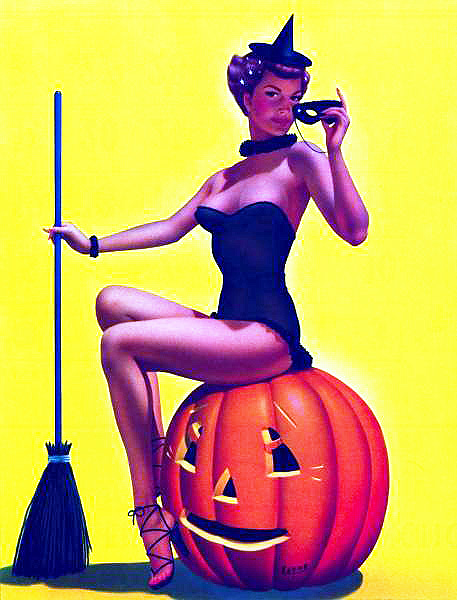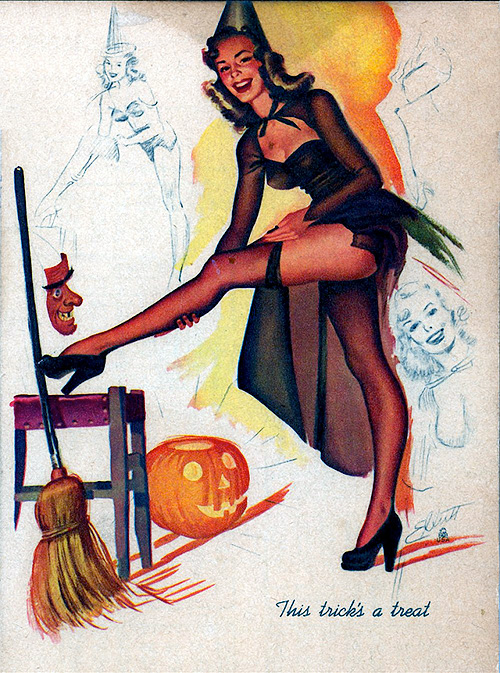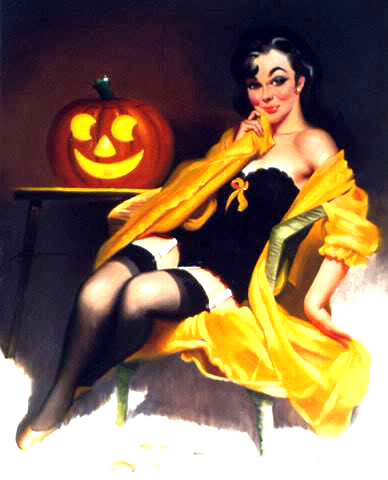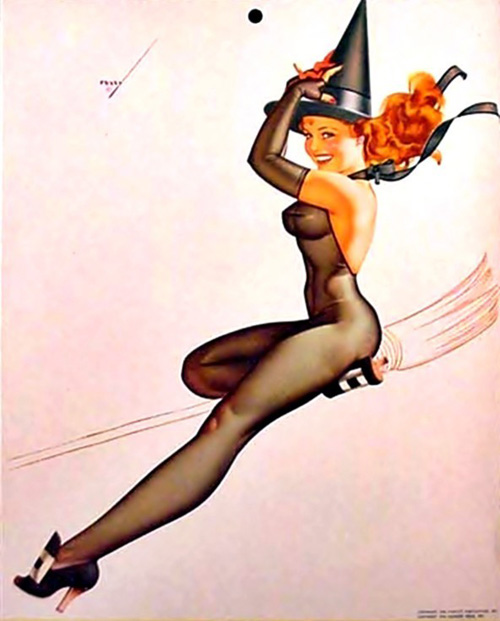 ---
VINTAGE
---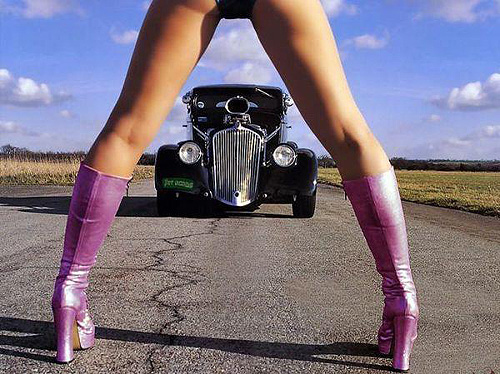 ---
---
LOVERS...OF BLACK AND WHITE ART
---
* O'Hefner's Note: The following is actually geared towards our female viewers. However, if anyone is of the romantic persuasion, please enjoy the following images, especially as a couple.
Ladies, scroll down and you'll know what I mean, and you just may have to cancel your lovers Viagra supply.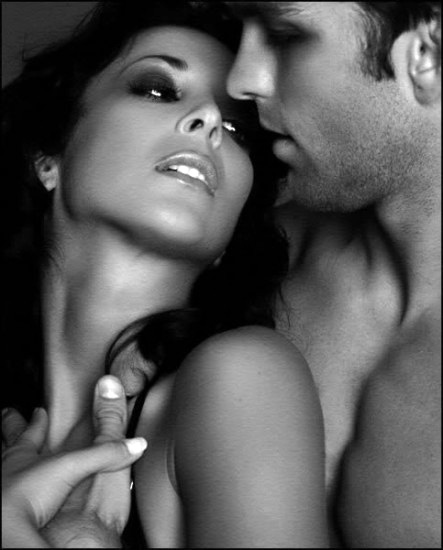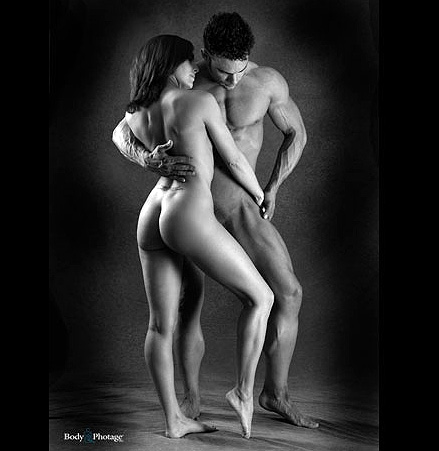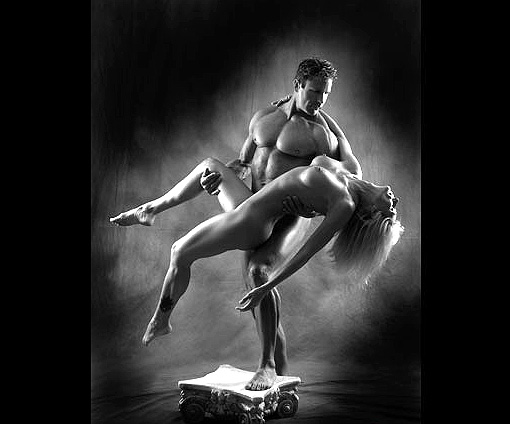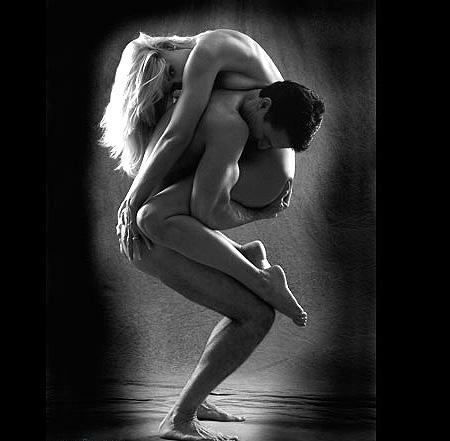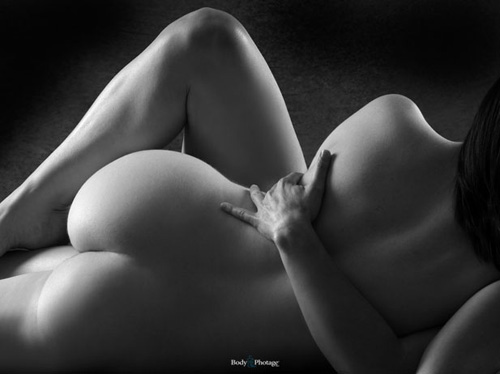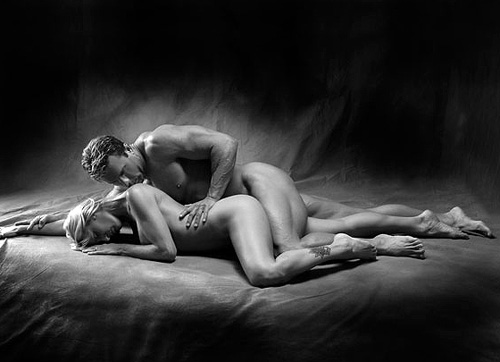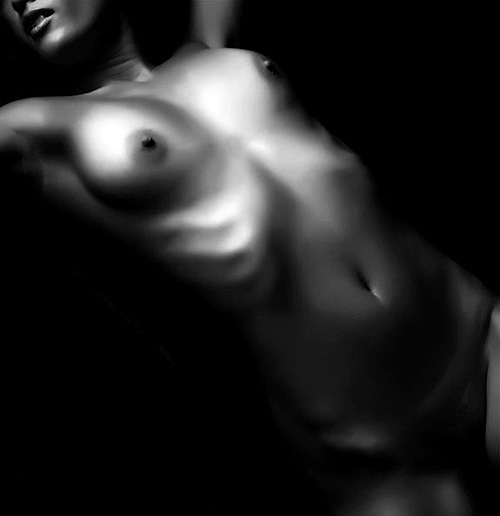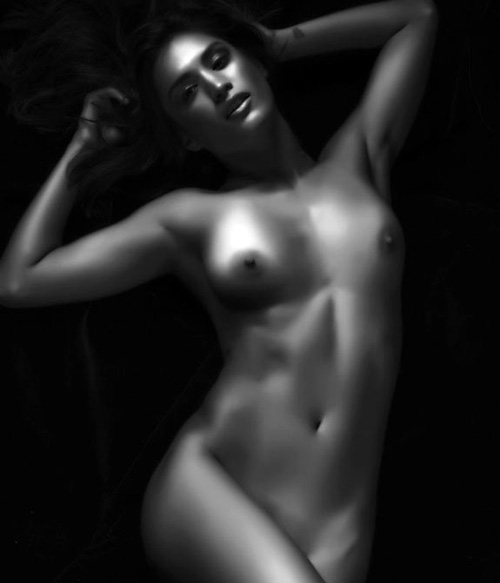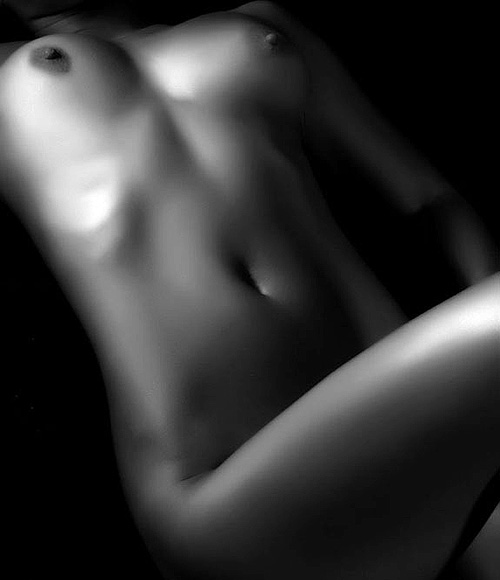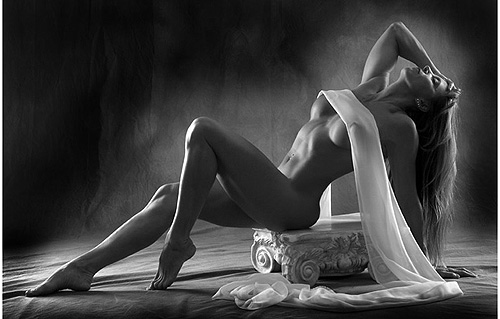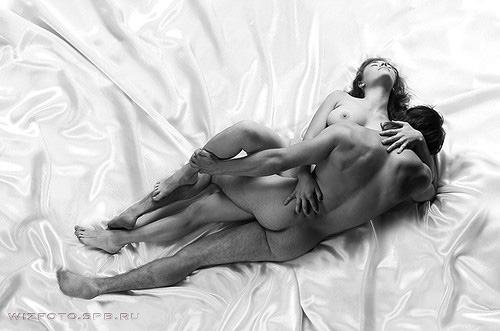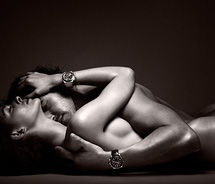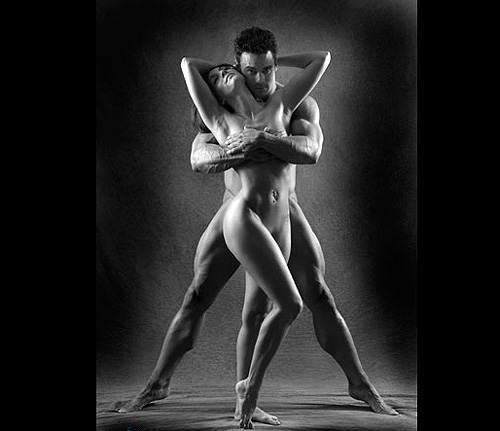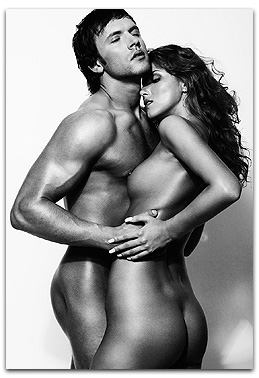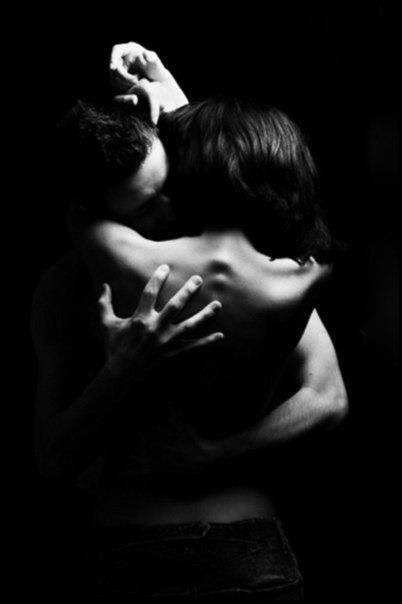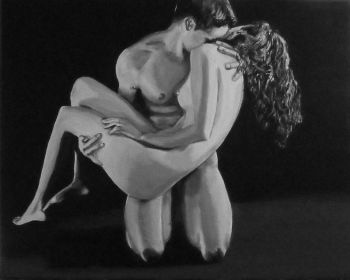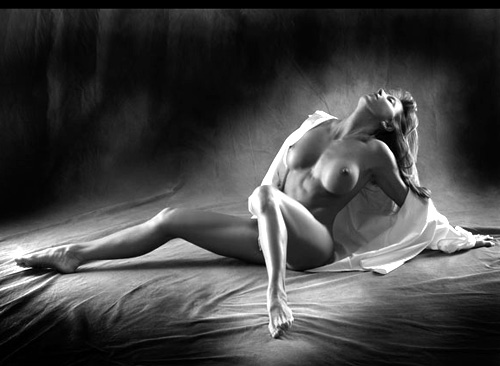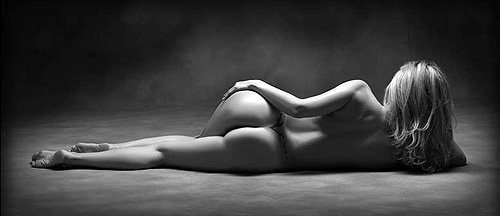 ---
STACEY DASH ON CHOICE AND CONTENT OF CHARACTER
---
* Publisher's Note: I was informed that Stacey Dash is on Hambo's "Two Thumbs Up" list.
Can't blame him as she seems to be the total package in every way, both brains and beauty.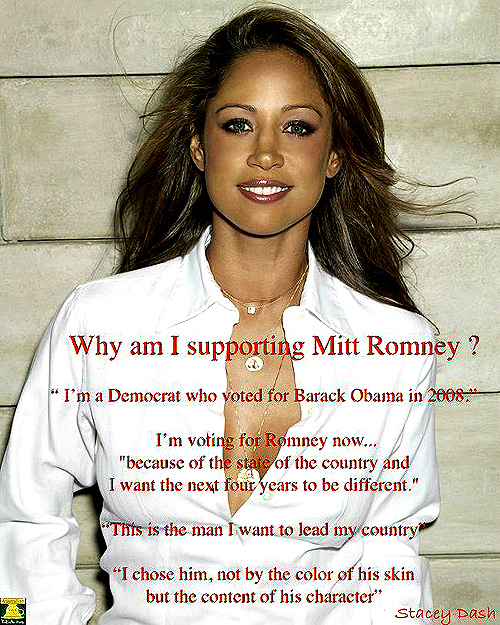 ---
A SAD REMINDER
---
Just a sad reminder.
Summer is over.
---
FRONT ENDS
---
Last posting, we explored the beauty of the rear end. This weeks anatomy lesson will be the study of the front end.
The following were submitted by Lone Star.
When you're done looking, wipe the drool off of your chins before your boss walks in and catches you looking on company time.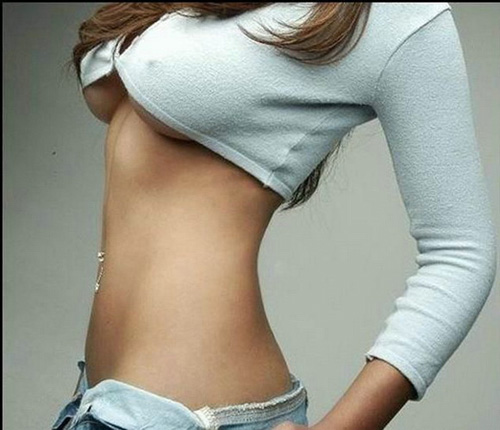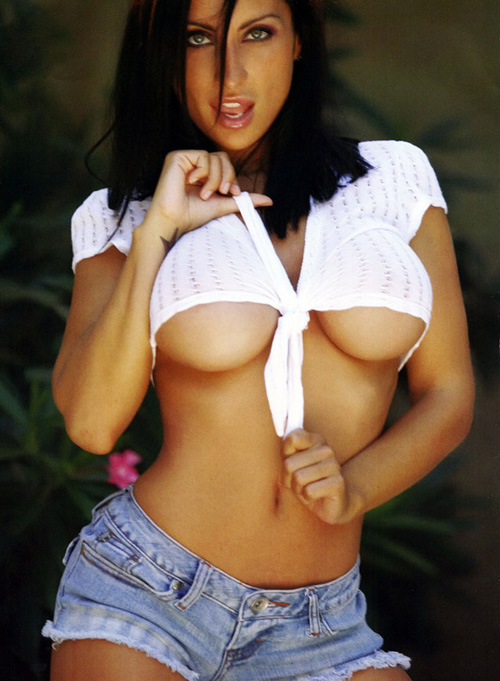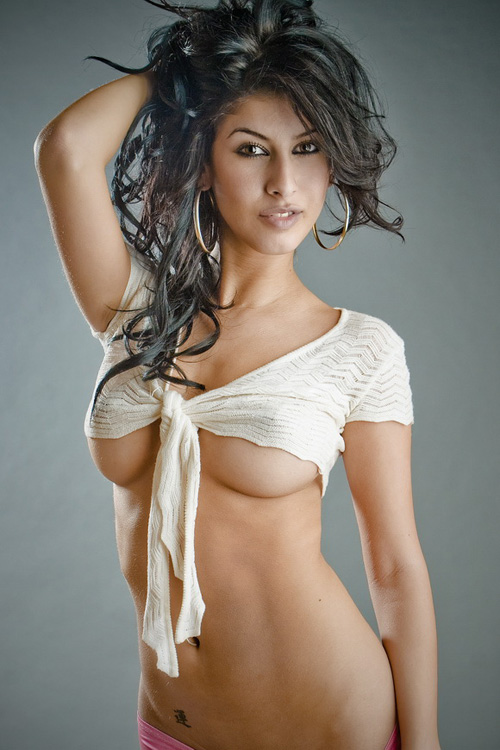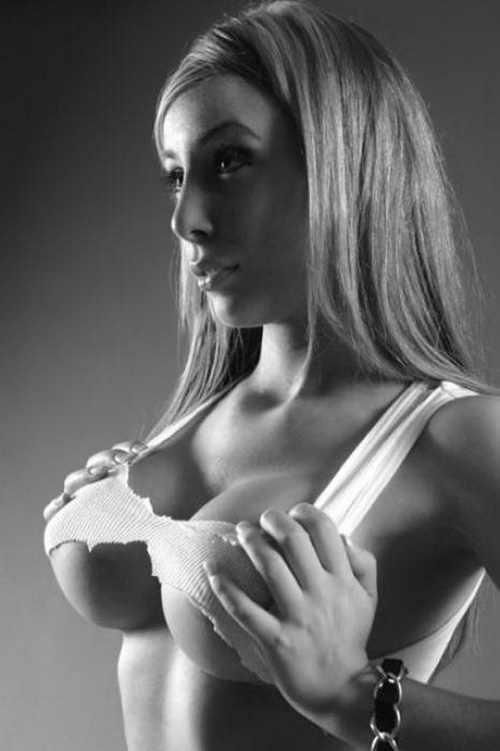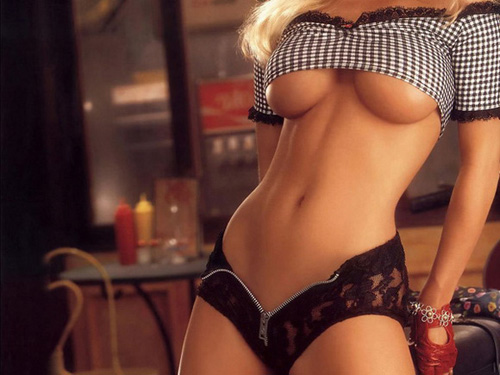 ---
THE ENDS...OF SUMMER
---
The summer of 2012 has just passed into autumn. With that, O'Hefner-Flynt-Guccione thought that we would provide some fitting ends (pun intended) to the ends of summer.
We know you're only on this page for serious art critque, for arts sake, of course, and um, screw it.
We all like to admire what you're about to see. And women, don't get jealous of these ladies, get your asses, (pun intended again) over to the gym and get your butts in shape, (did I make another joke?) for next summer and get some posi-traction action in gear.
Ladies and gentlemen, have a seat (Again, pun intended) and enjoy our end of our summer tribute. Furthermore, I don't want hear about what a pain in the ass it can be to post on this page.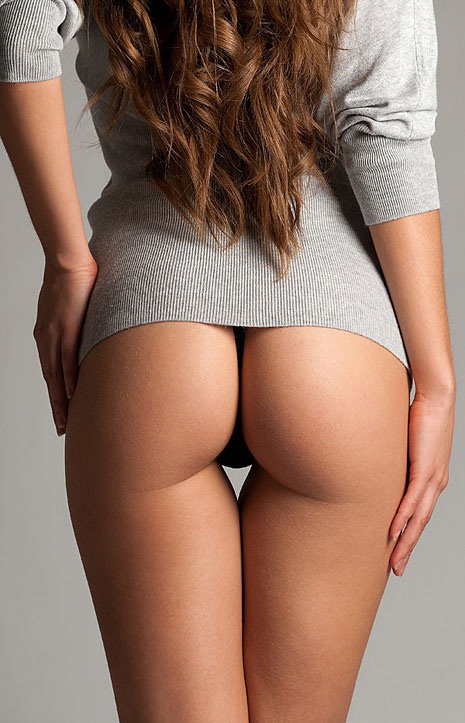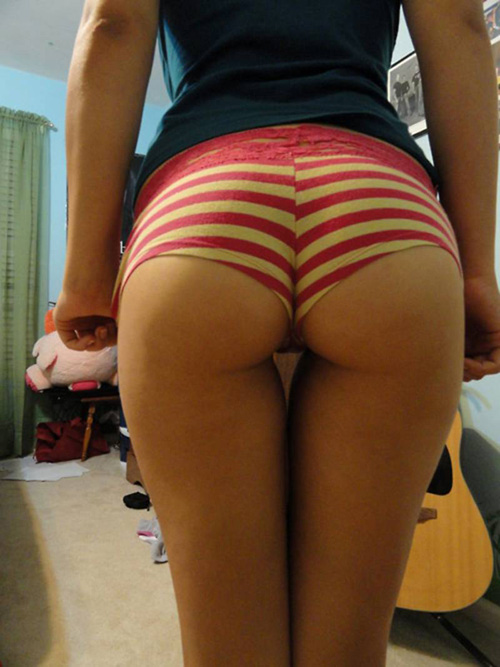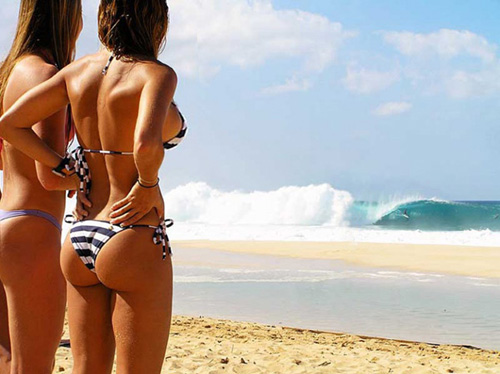 Wait! Now wipe the drool off of your chins, because I would be a complete ass, (Yep, I did it again) if I didn't get PIGish and include the worlds newest Fat Bottomed Girl, Lady (?) Gaga in Amsterdam, below. I hope it doesn't give you nightmares.
Well, PIGsters of the Pinup persuasion the END of our summer and this session is now concluded.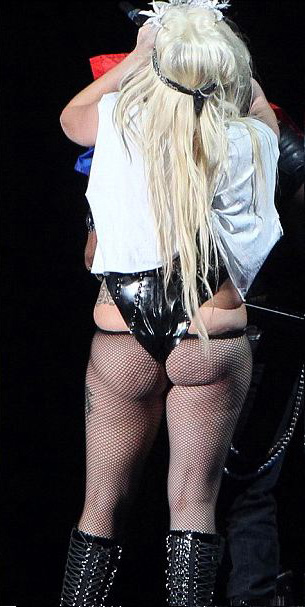 A casual observer might ask, "Which came first. The wheel or the woman?"
We really don't care, but both seem to go hand in hand.
Enjoy the following collection of vintage paintings and photographs by various artists and photgraphers.
But remember the old adage and always beware: "If it comes with tits or tires, you've got trouble."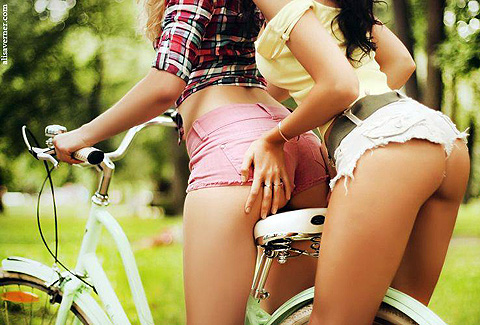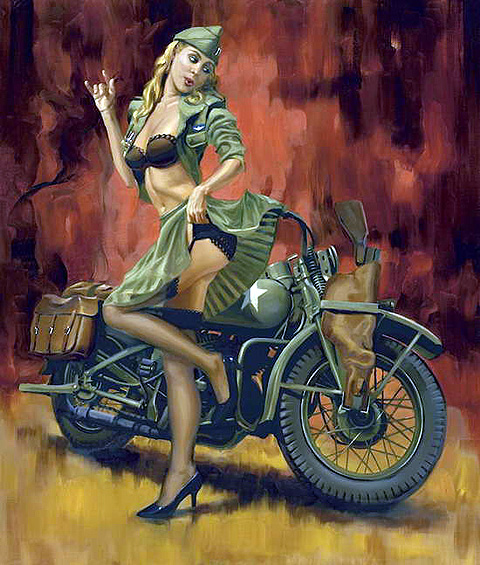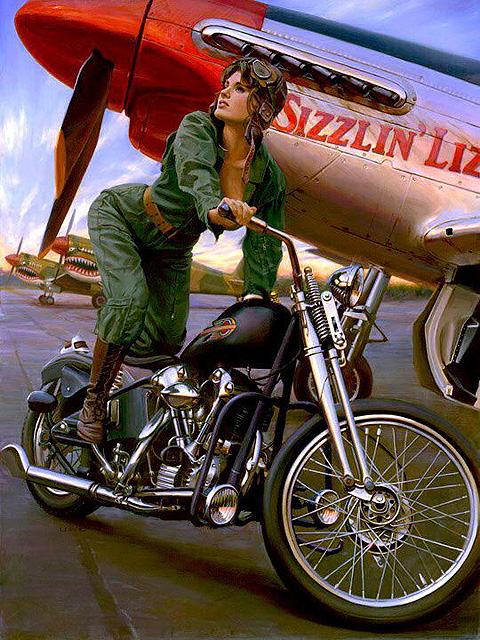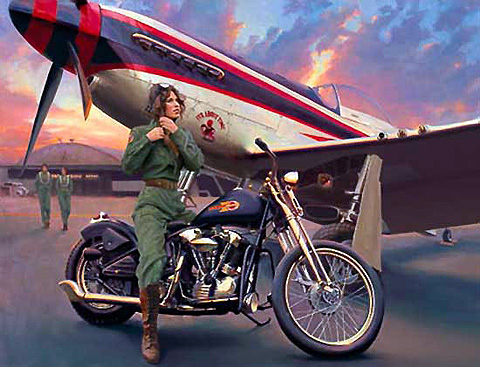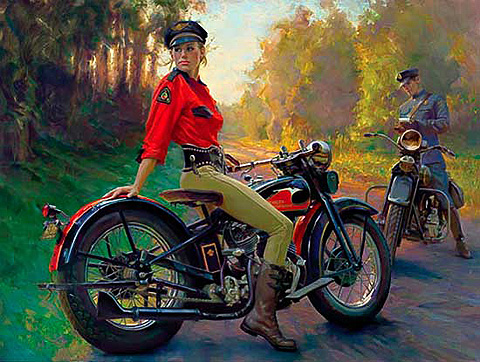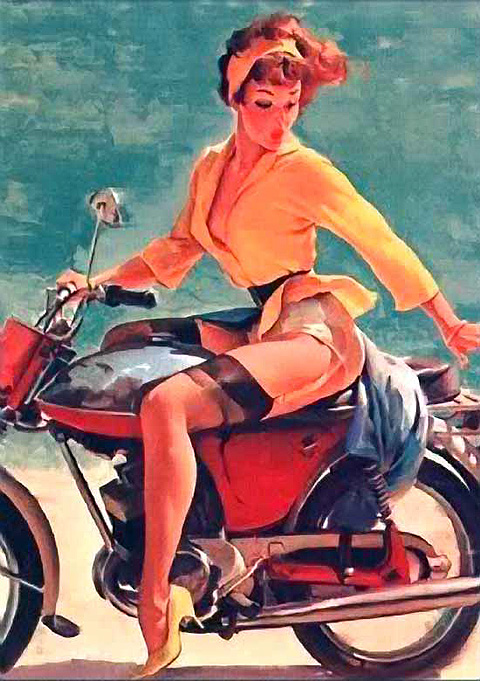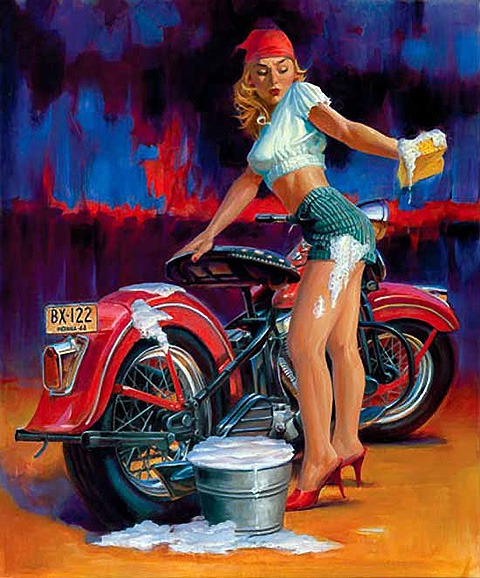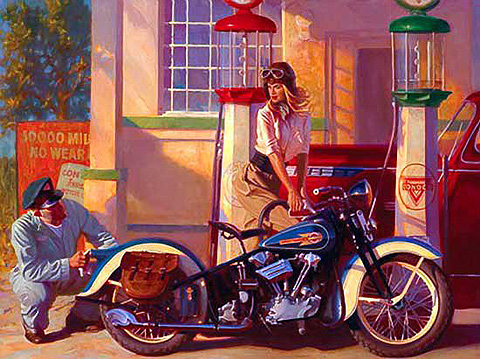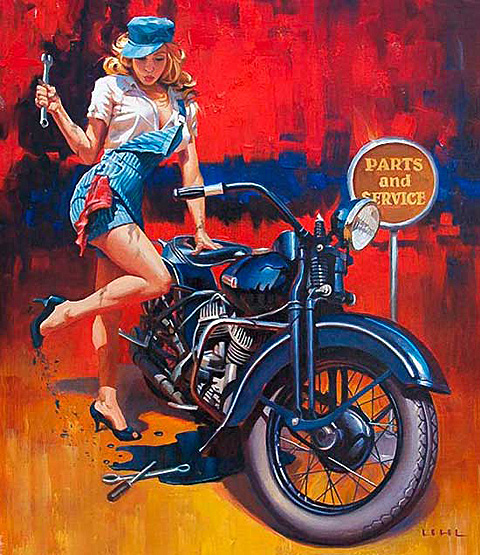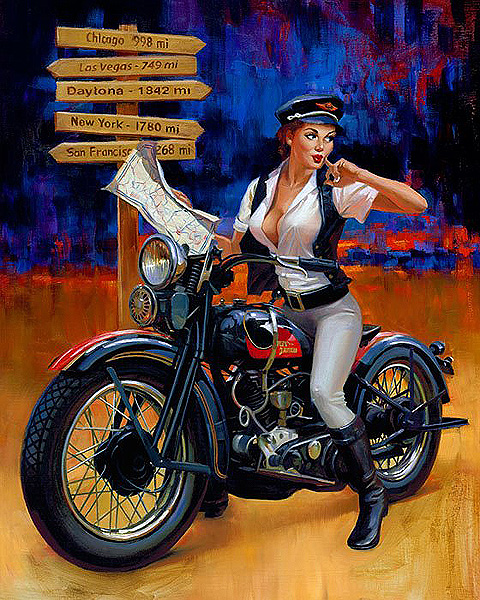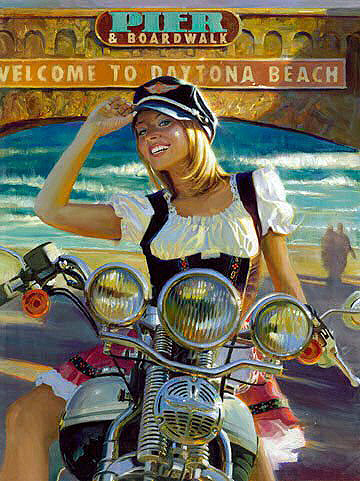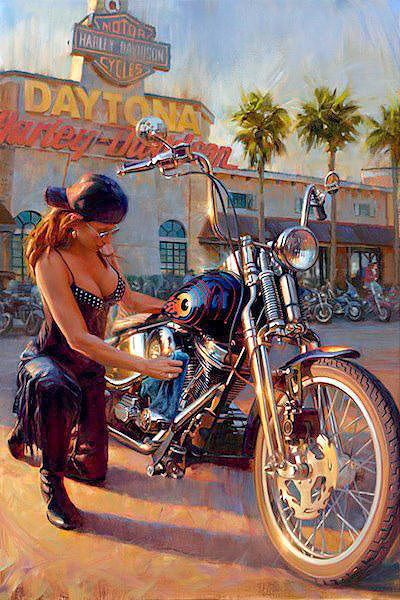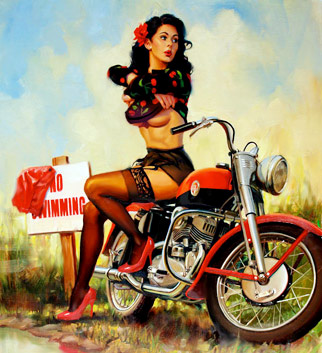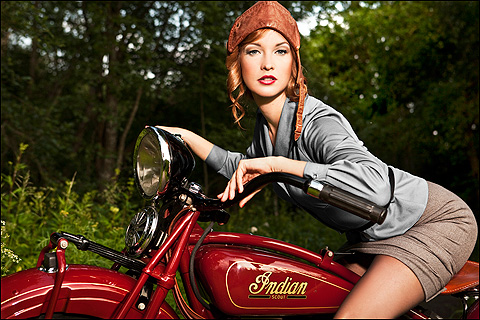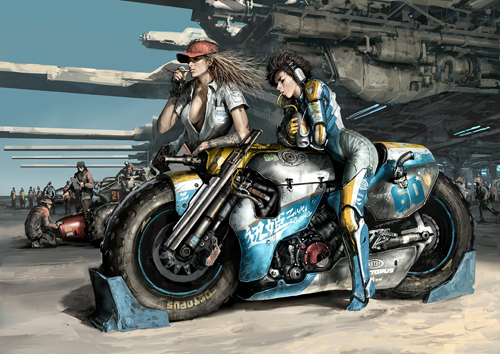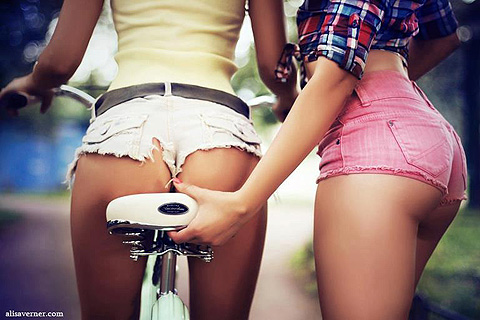 ---
THE MANY WAYS OF COOLING OFF THIS SUMMER
---
We're all trying to stay cool this summer, especially those of us in the midst of triple digit heat waves.
Never fear. We've got some tried, true and really fun ways to beat the...uh, heat during the Dog Days of summer.
Ice Sculpting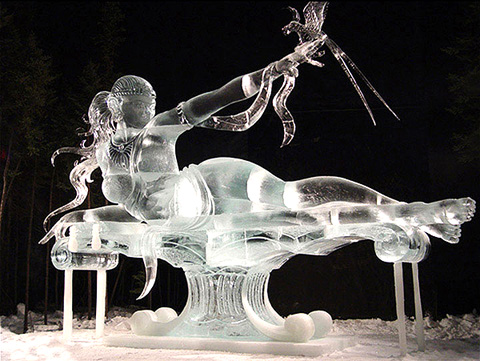 Body Painting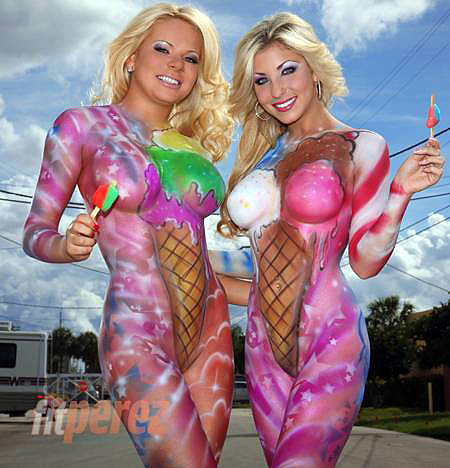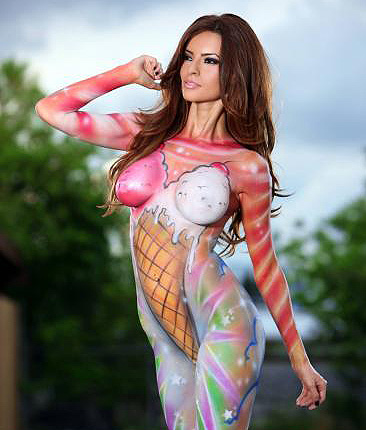 Wet T-Shirt Contests...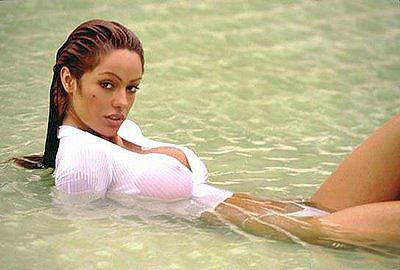 Off Shore Activities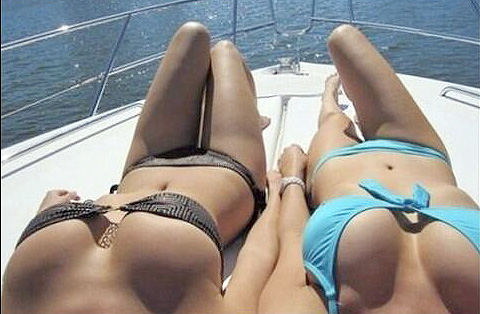 Fishing, Where Size May Or May Not Matter
(Depending On What You're Fishing For)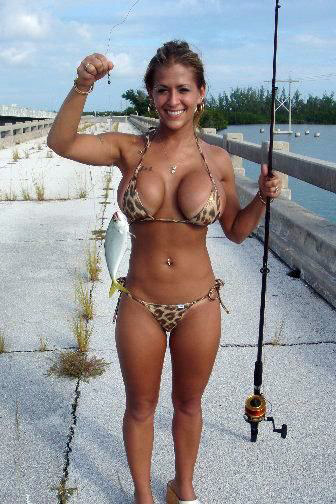 ...And Some Stud Muffin Action For The Ladies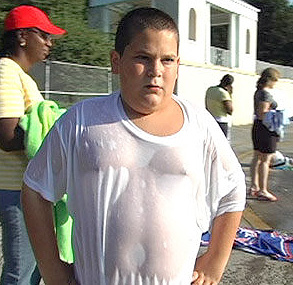 And Don't Forget To Keep Properly Hydrated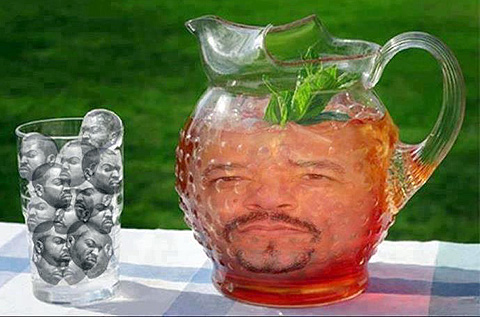 ---
INKED
---
Ignore the nude woman and look closely at the fine, delicate detail of the artwork.
Screw it! She's hot and I'm looking at her fine figure, just like you.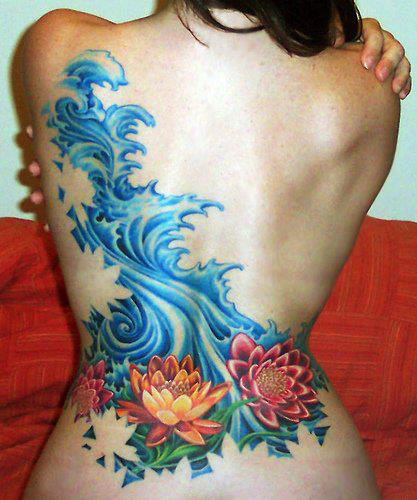 ---
THE REALISM OF LAWRENCE ALMA TADEMA
---
If you're not familiar with Dutch artist Lawrence Alma-Tadema, here's a little tease. Women love his art and craftmanship as well as men, and the Queen of England as well.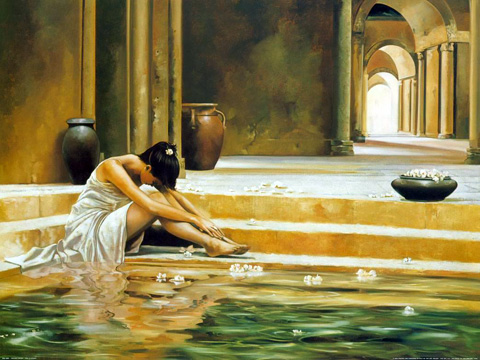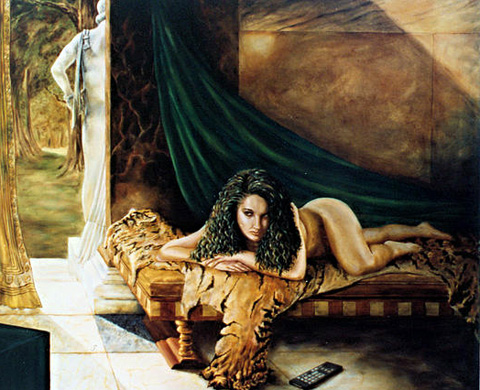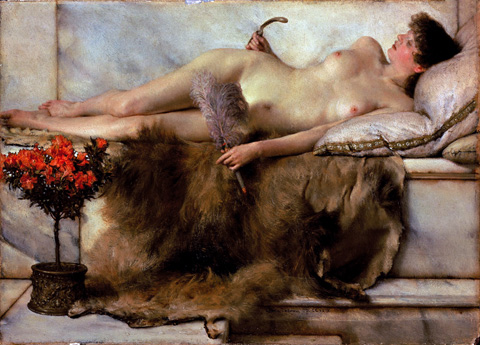 ---
THE ART OF WILLIAM BOUGUEREAU
---
We thought we would get your minds out of the gutter, like we did, and expose you to finely painted, 19th century art in the form of some early pinups.
Upon viewing the following, one can't help but notice not only the passion of the artist but his subject matter as well.
Also, notice the delicate contours of his female models and his brilliant use of color, and...oh, screw it! I'm no art critic. I just like looking at some finely painted booty.
Enjoy.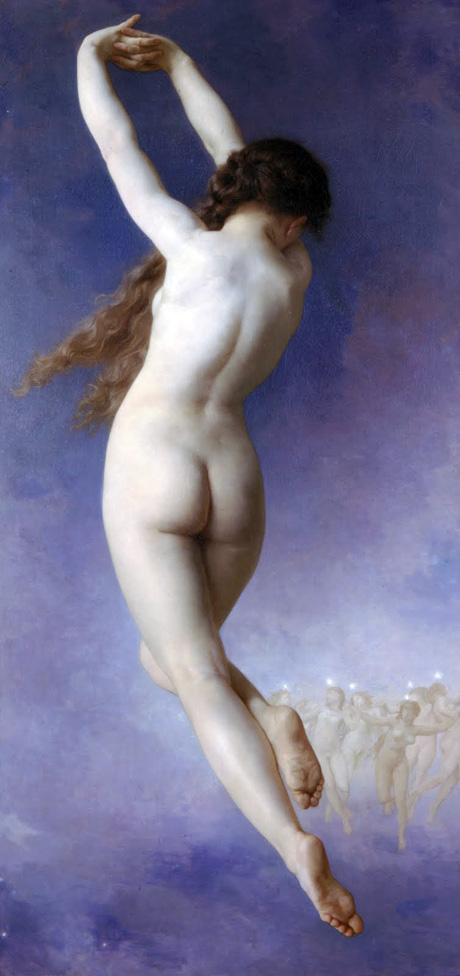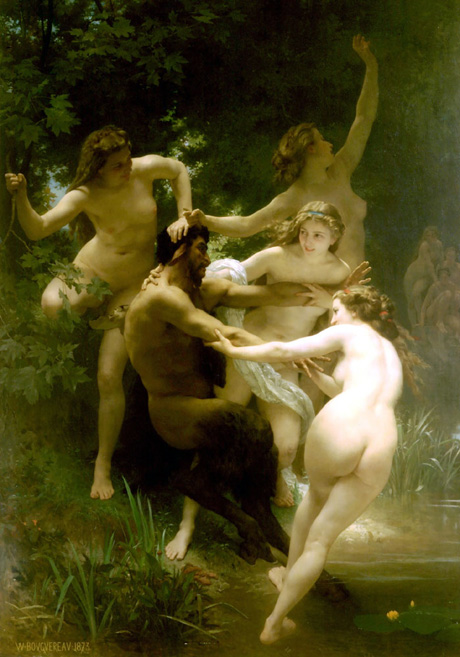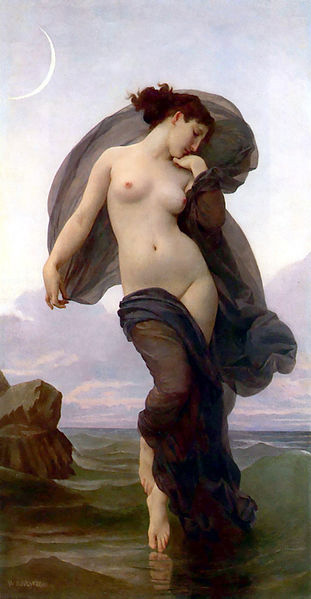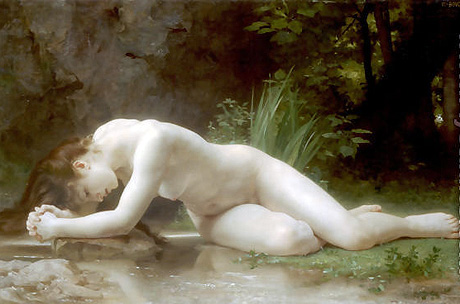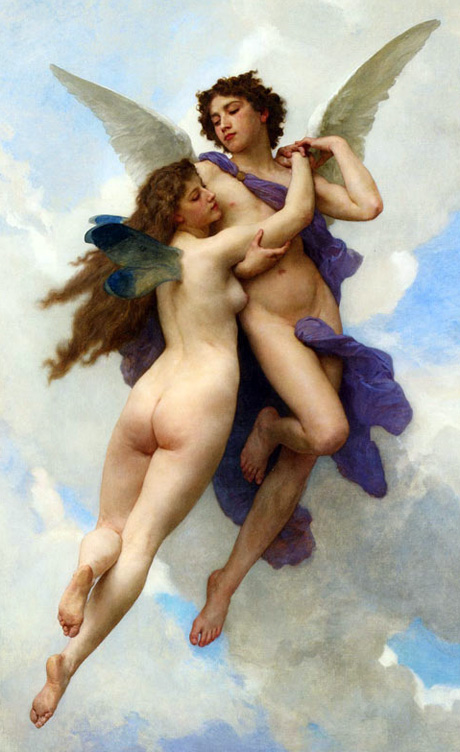 ---
SALUTING MEMORIAL DAY PIGALS
---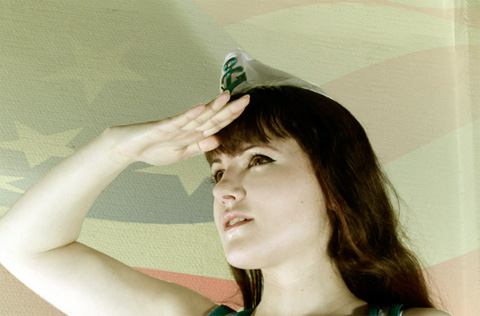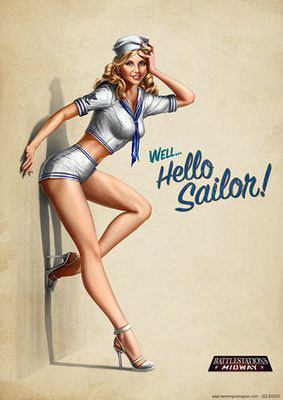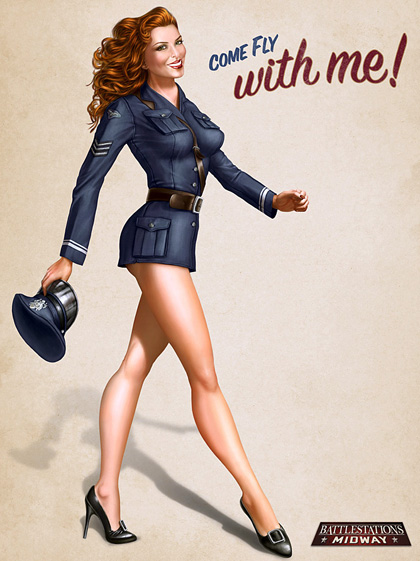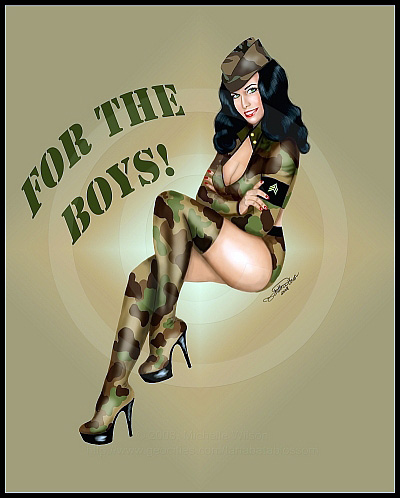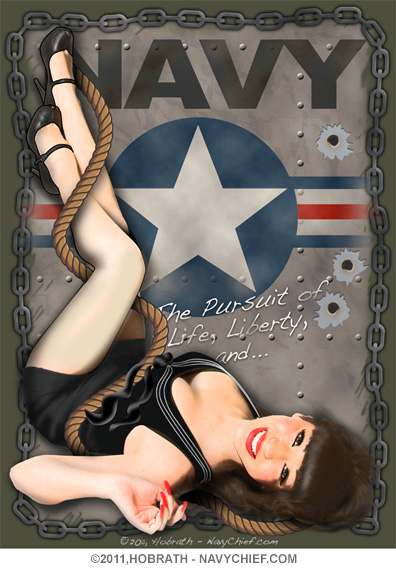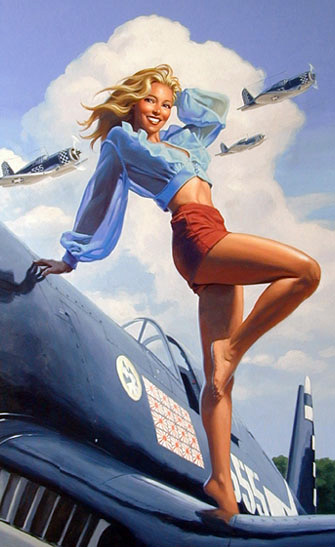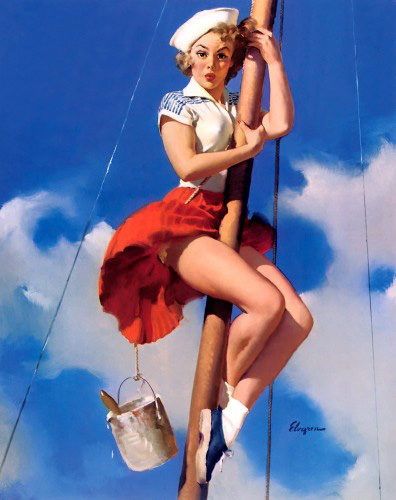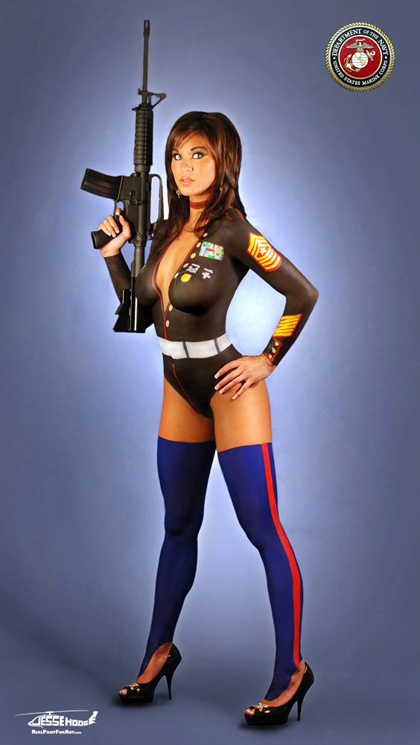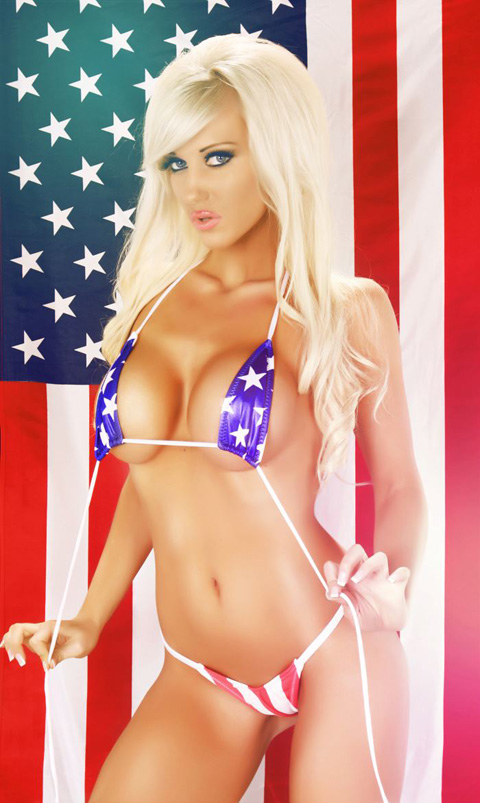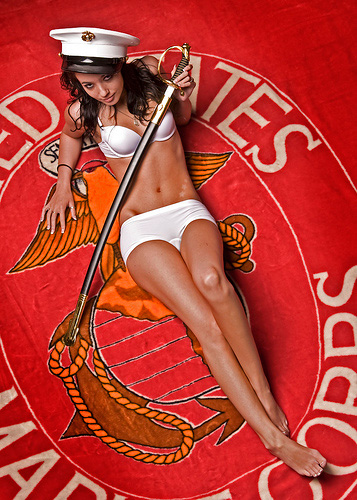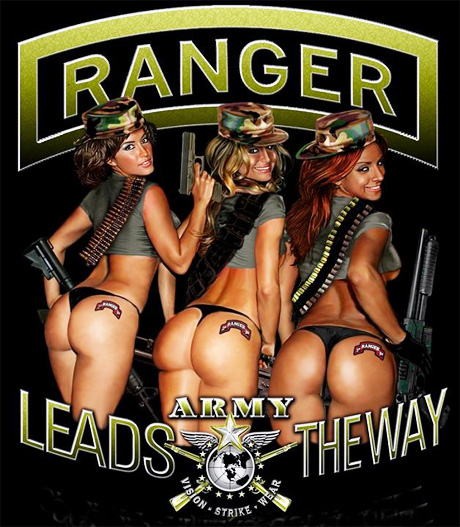 ---
FINE WOMAN IN FINE ART FASHION
---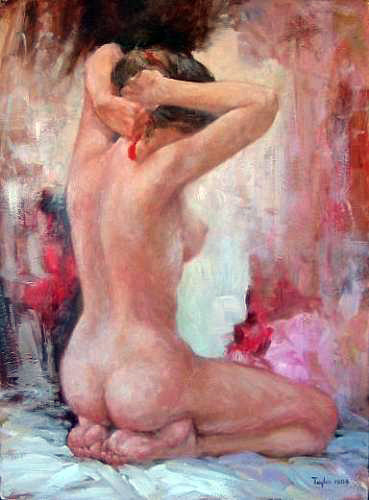 ---
JULIA ORAYEN
---
* O'Hefner-Guccione is officially finished with PIG's PIn-Up page hiatus.
Enjoy Julia Orayon, former Playboy model, but only AFTER you get done reading the finely written articles within the Free State Of PIG.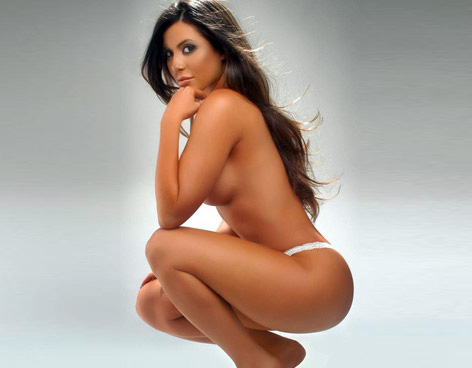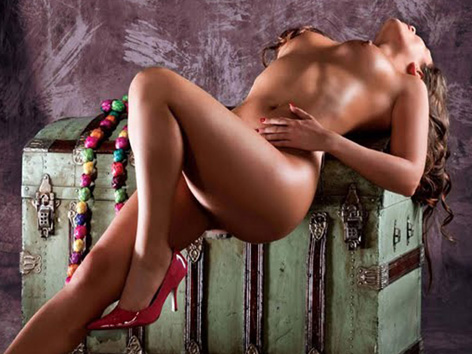 ---
BOTTOMS UP
---
This page is by no means saying farewell or happy trails, but we thought it would be cool if this page went on a temporary leave of abense and on a happy note.
Here you go.
Enjoy.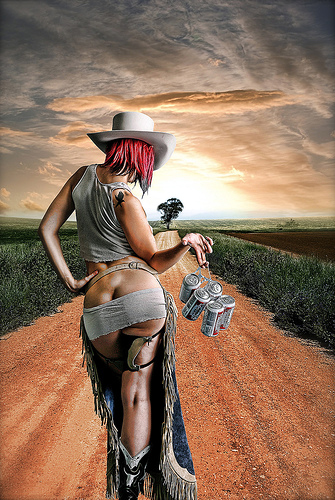 ---
AN IRISH EXPORT
---
Ireland has given the world many noteworthy exports. From fancy Irish linen, whiskey, poetry, limericks, the De Lorean, charm and O'Publisher's favorite, Guinness stout, until now.
Ireland just unleashed upon the world it's crown jewel of lassie beauties. Georgia Salpa.
She has been compared to looking like Kim Kardashian, but I beg to differ.
Number One: She doesn't have a useless reality show.
Number Two: She doesn't have a caboose that takes a forklift to cart around.
Number Three: She's hotter than a pot full of Mulligan stew.
If you've still got Georgia on your mind, just Bing her.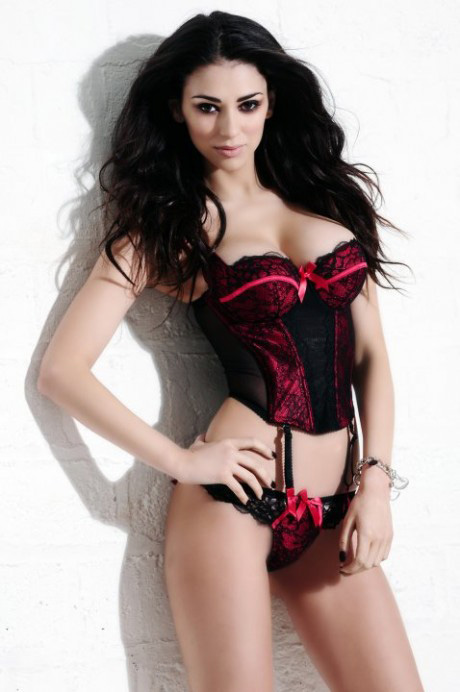 ---
SUITABLE FOR UNWRAPPING THIS CHRISTMAS
---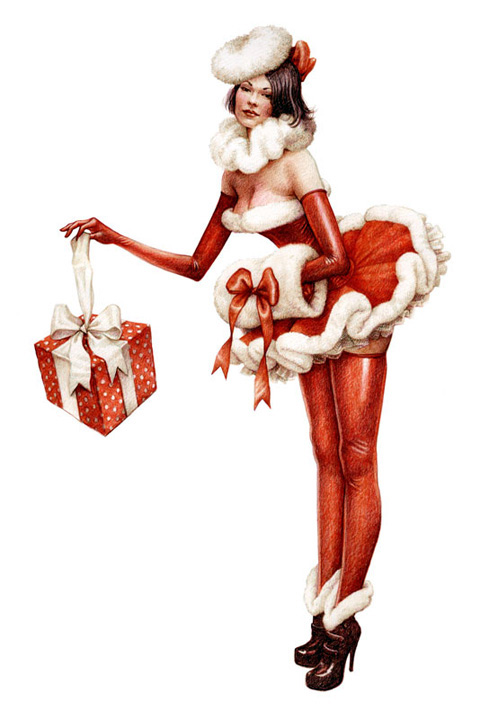 ---
PORCUS O'PICASSO PRESENTS TEACHER'S APPLE
---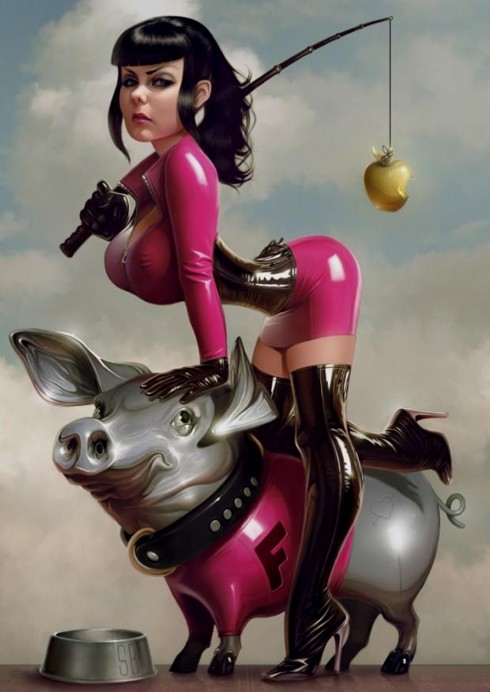 ---
THE ART OF BODY PAINTING
---
Porcus O'Picasso has one question: Where can a struggling artist get in on a sweet gig like this?
I knew I shouldn't have skipped class the day the Academy was teaching the art of Body Painting.
I've still got the brushes, just give me someone (like those pictured below) to paint on.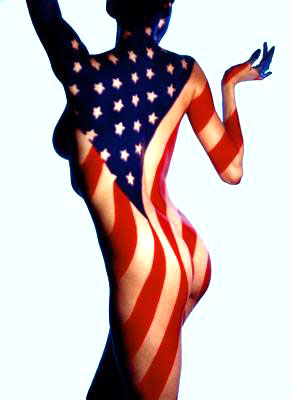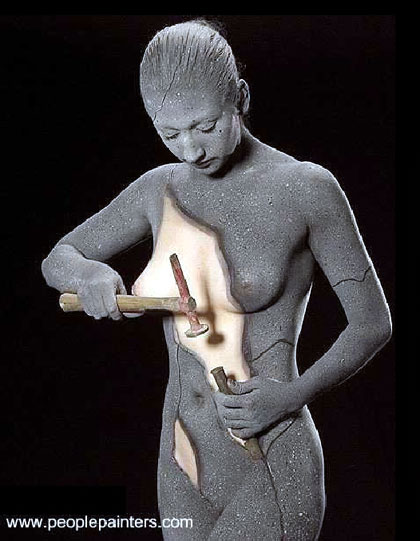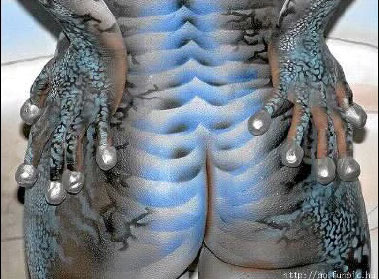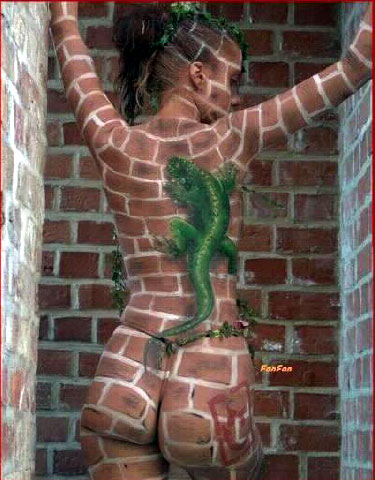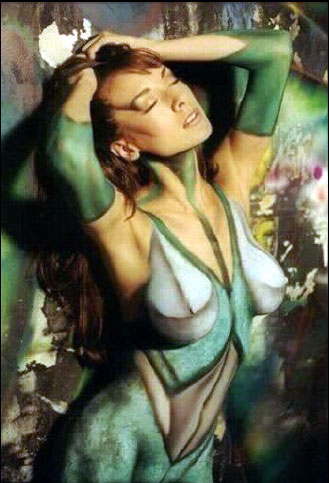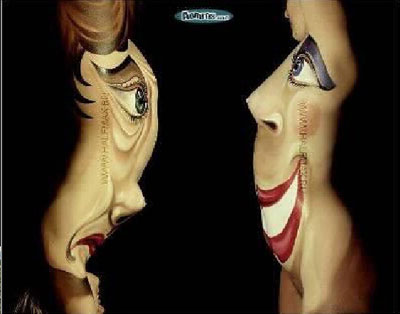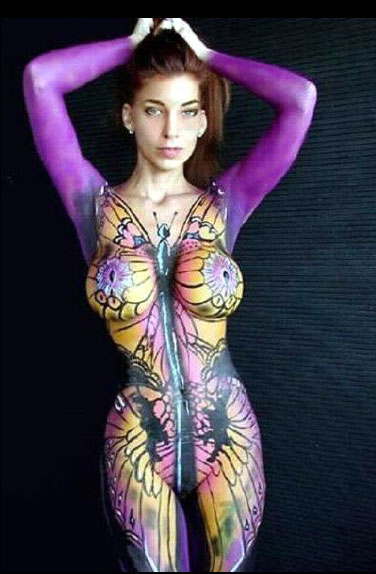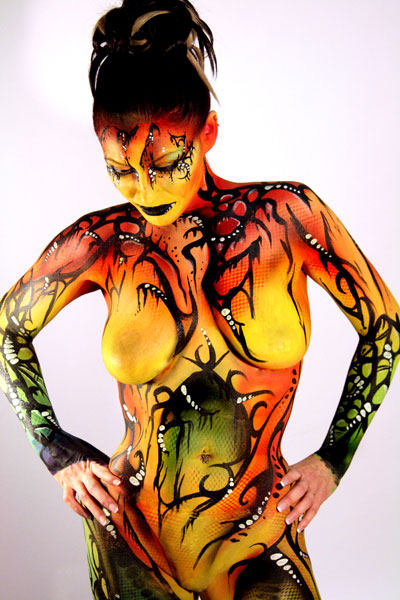 ---
A SLICE OF PIE, FOR SKYEYE
---
Longtime PIGster and contributor, Skyeye sent the following and suggested we post this photo of his dream girl.
Before the rest of you begin drooling over Skyeye's fantasy babe's boots and outfit, take a good look at what's contained in that outfit, and as usual, commence drooling and enjoy.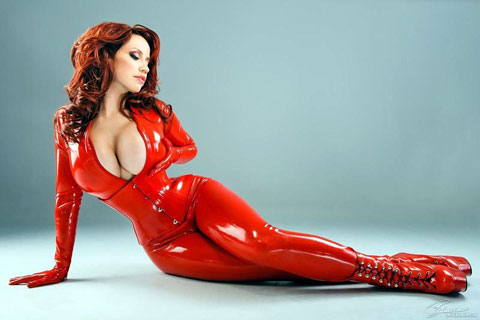 ---
THE GREAT RENDITIONS OF LOUIS ROYO
---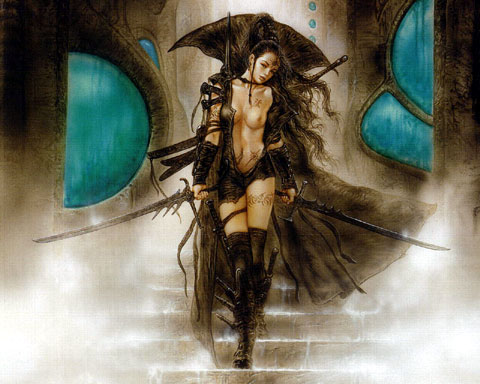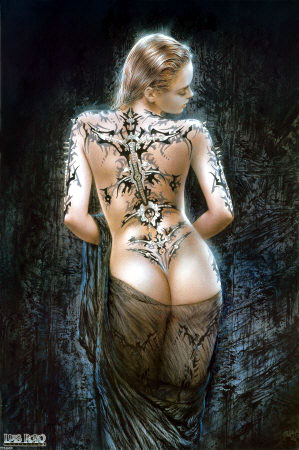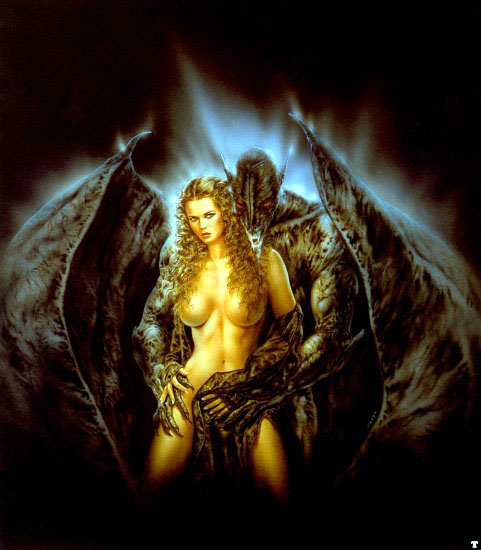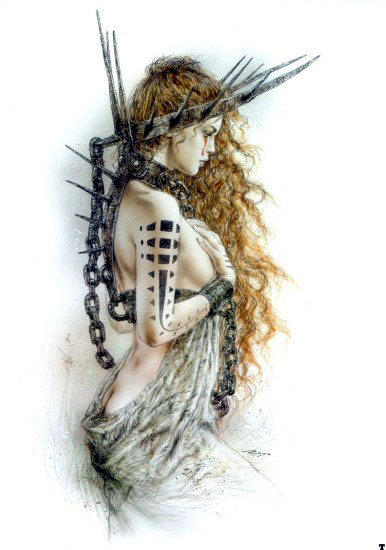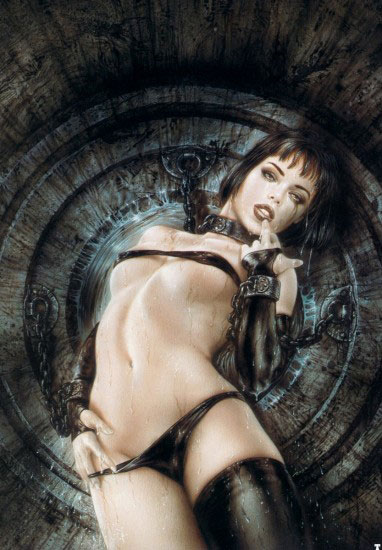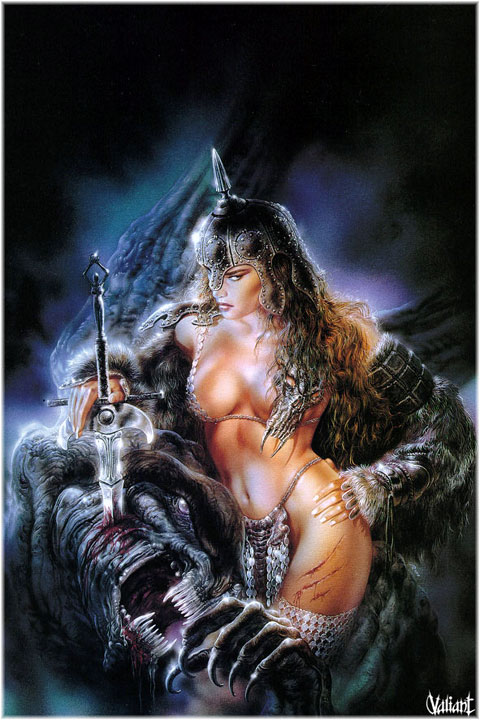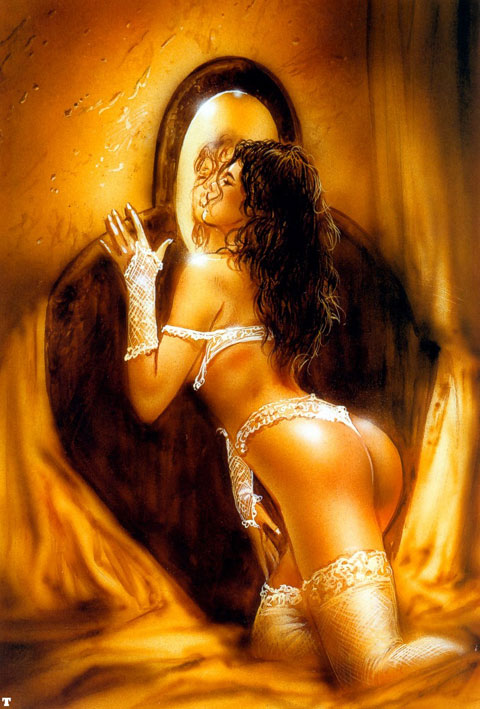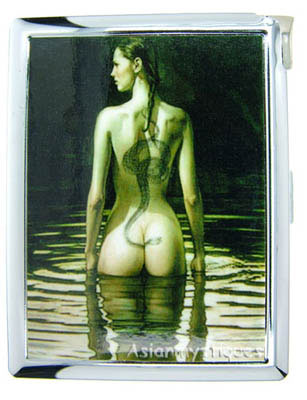 ---
TRAMP STAMPS
---
If you came here looking for our monthly showcase of artisticically portrayed and photogenic lovelies, well, you're kinda in the right neighborhood, but took a wrong turn down a 'Dark Alley.'
This month's spread features the sub-cultural fad known as 'Tramp Stamps.'
What the hell is a Tramp Stamp? Glad you asked.
A Tramp Stamp is (usually a desperate, attention craved woman's way, but sometimes men, too) of artistically advertising their availability, services, and pretty much what they'll do for a couple of shiny coins, the right words, and some strong drinks, through tattoos located right above their ass-cracks, for all to see.
Basically, easy, fast, loose women - and men - that translated, equates to Eeeeeeeeee-Zeeeeeeeee Floozies, that feel the need to go Madison Avenue on their own bodies by drawing attention to and advertising their 'goods.'
We really don't make this stuff up. We just post it.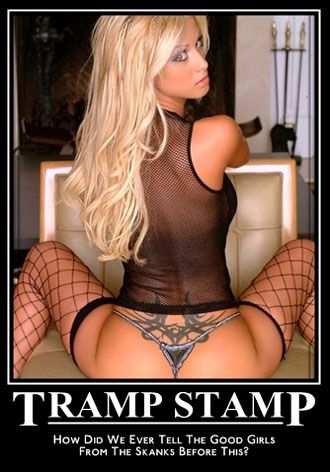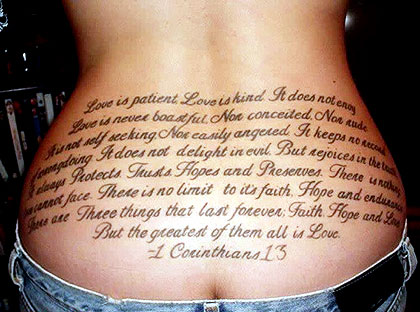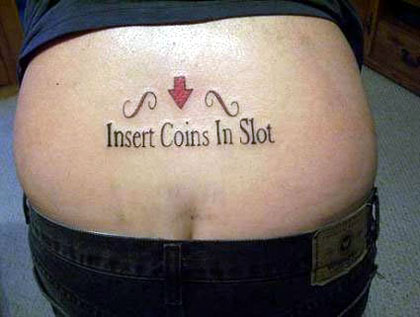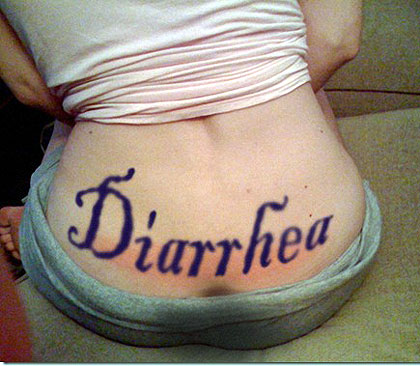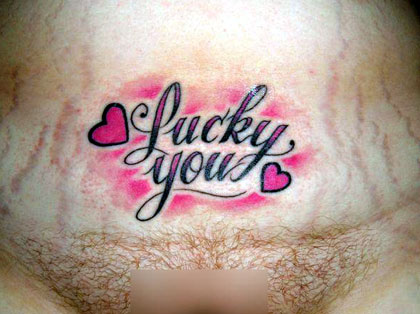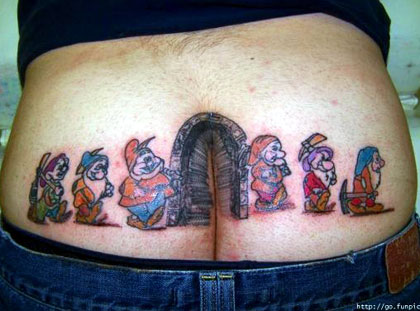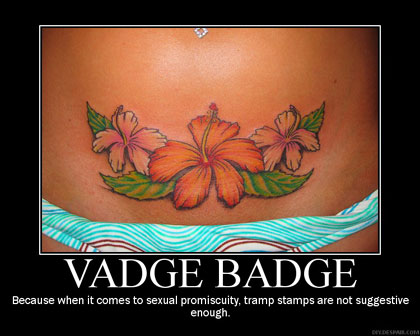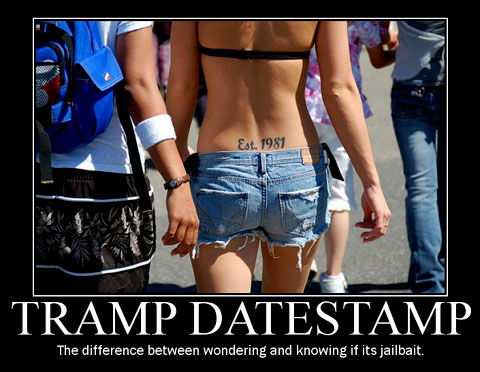 Next month, if you're still with us, Porcus O'Hefner-Flynt- Guccione promises to upgrade the content of this page.
---
HAJIME SORAYAMA
---
With the recent shake and meltdown bake in Japan, we thought we would offer up the Tsunami of the Japanese pinup/airbrush art world, Hajime Sorayama.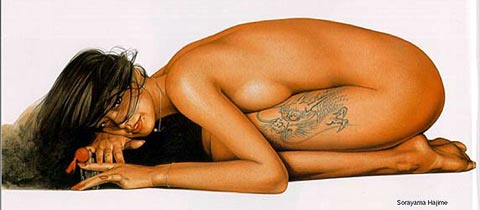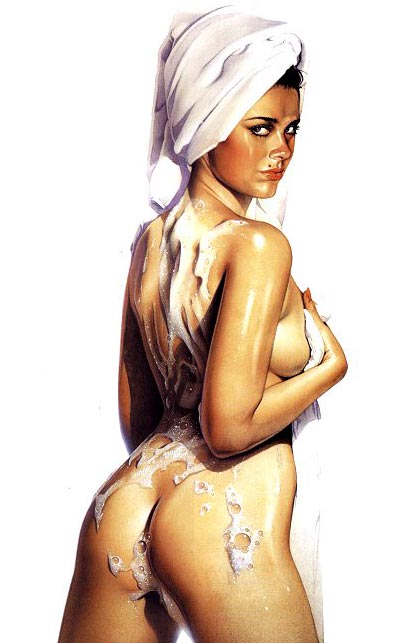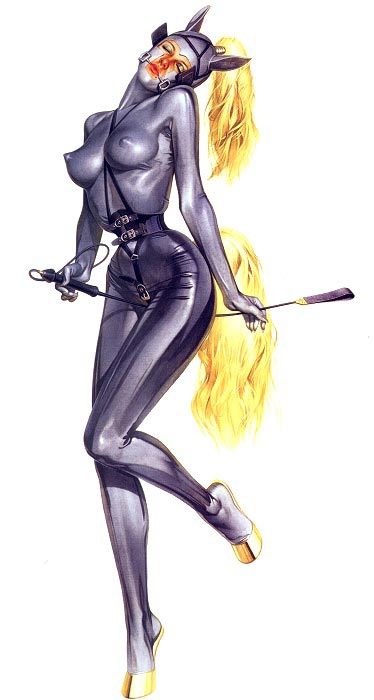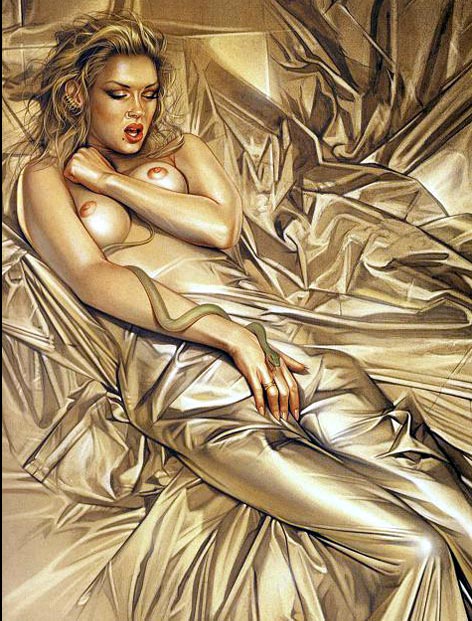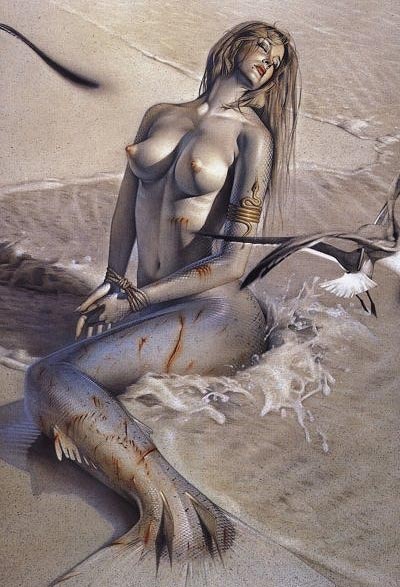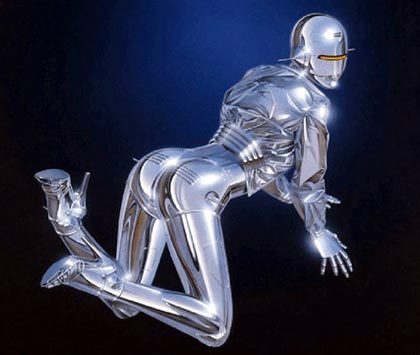 ---
THE PINUP ART OF CARLOS DIEZ
---
As you scroll down, please take note of the anatomical accuracy of Mr. Diez's detail to the female form.
Also, after you get done drooling over the images, look at his fine craftsmanship in rendering the hair, clothing, use of color, use of lighting, the models expressions, fleshtones and....
Screw it. Porcus O'Hefner-Flynt- Guccione already knows why you're on this page, and I hope this atones for last month's visual disaster.
Enjoy, and make sure the boss isn't watching as you take in the great pinup art of Carlos Diez.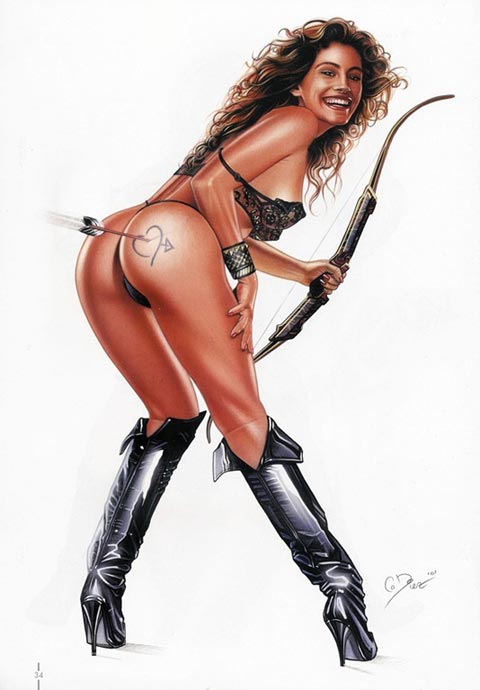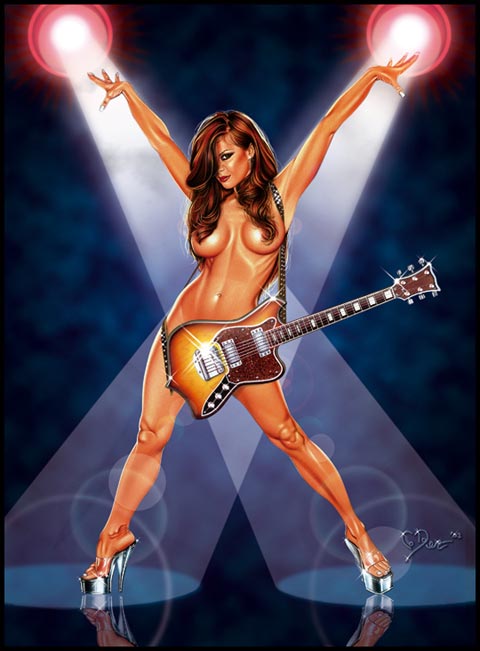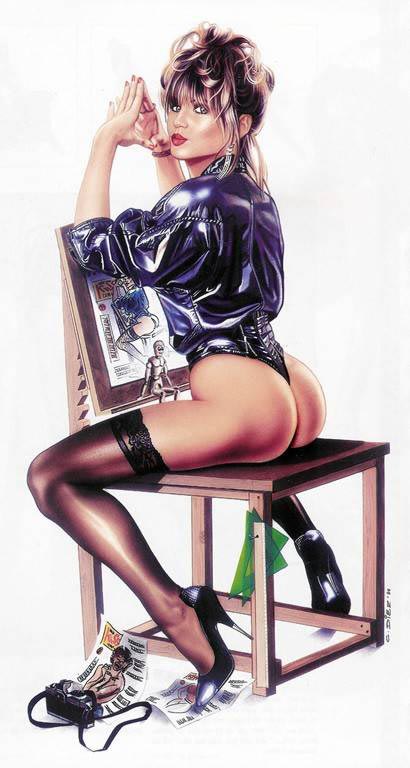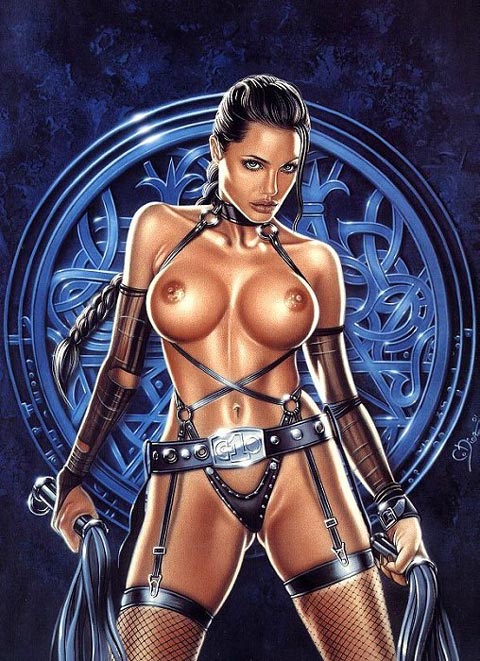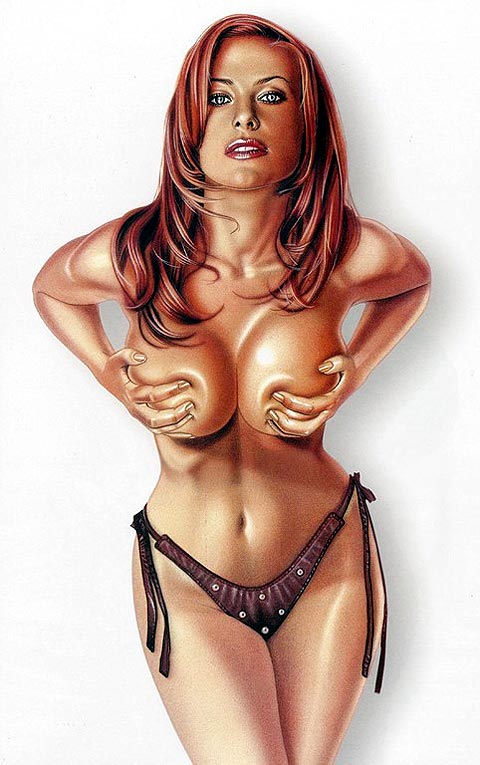 ---
PIG PLAYS MATCHMAKER FOR THE LONELY HEARTED
---
Hey, we know that a lot of folks are single, lonely and on the hunt for companionship, and guess what?
Porcus O'Hefner-Flynt- Guccione has some great news for those of you with little or no standards.
We've got a real Desparada, ready, willing and able (for what, I can only imagine after a night of much tequila shooters and a bagful of weed, for those willing to do battle and have a cast iron stomach) for your viewing pleasure.
Mind you. We're not the sick ones. You are, by virtue of you tuning in and scrolling down.
Good news though, for those with the loneliest of hearts, this prize is advertising online for all prospective Romeo's for their services.
Booty Call and Hookup Time? Not for us, but maybe for you.
Remember, youv'e been warned, but for those about to scroll down, we salute you.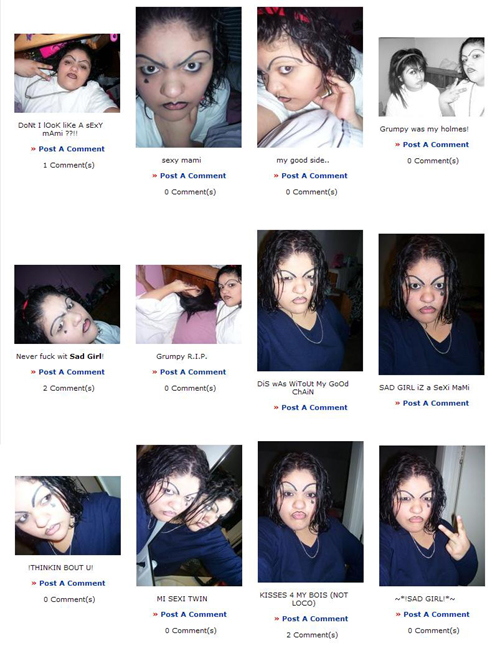 ---
CLASSIC BEAUTIES WHO MAKE OUR DOORBELLS GO MORE THAN DING DONG
---
We would like to preface this Halloween Edition Of PIG's Pinup's by stating that we wouldn't mind if some of the following beauties showed up at our doorsteps and made our doorbells go ding dong in their nature made costumes, as we hand out some treats, while others, well, scroll down and see for youself as we run like a bat out of hell.
A Classic Varga Girl...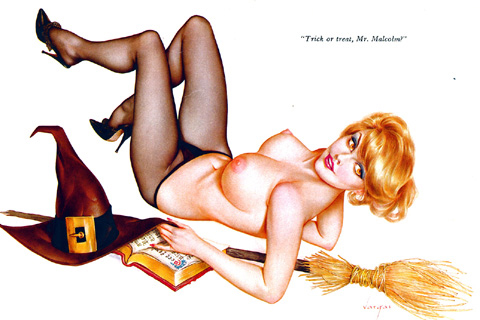 Or Two...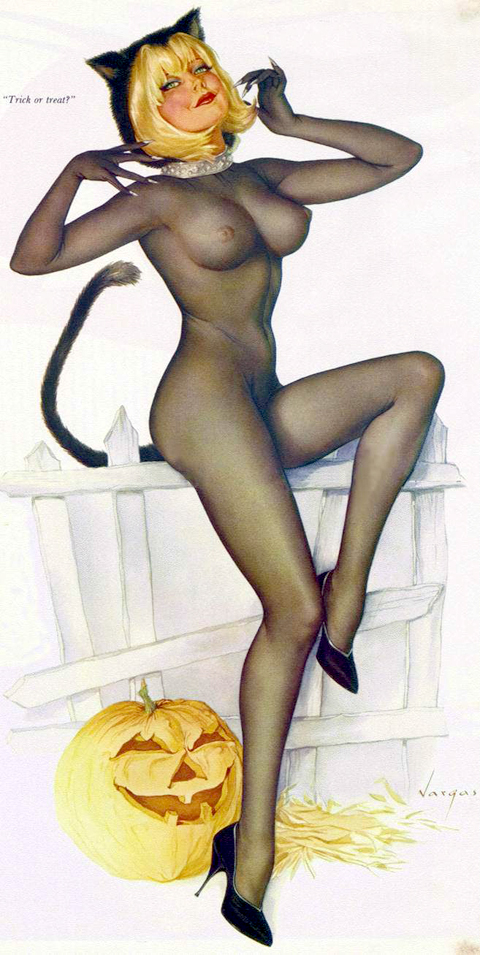 Vintage Bettie Page...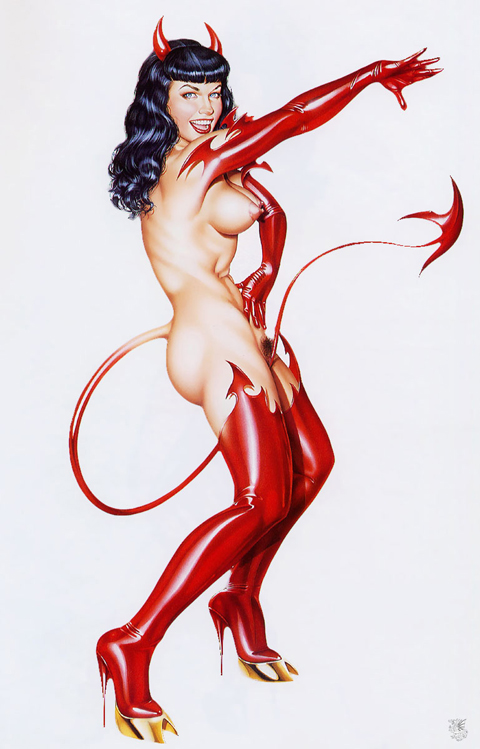 Some Gil Evgren Lovlies ...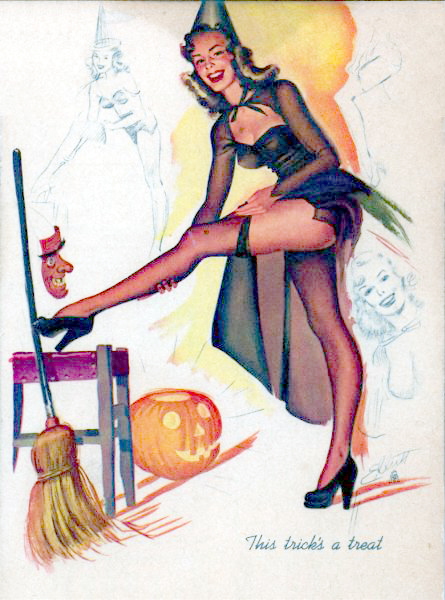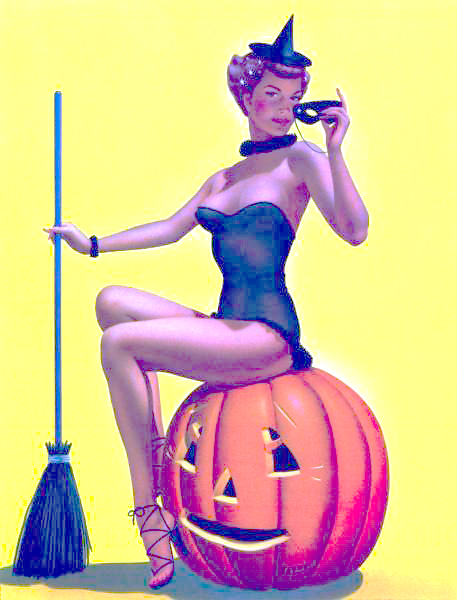 Combintation Batgirl/Flotation Devise...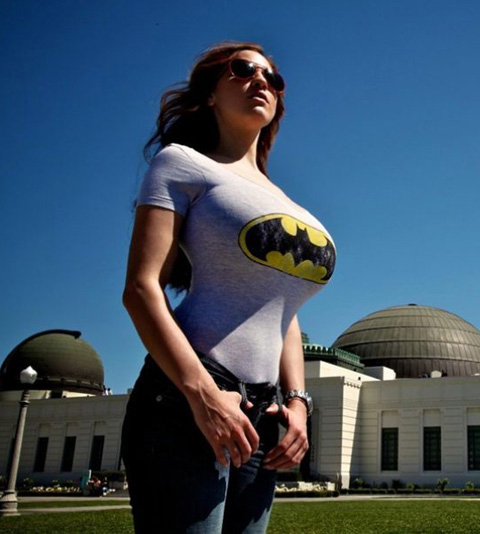 Those were the Treats. Nice costumes, one and all.
Now, here's the Tricks, and hang on tight to your goodie bags and other essentials.
Remember. You've been warned.
The Classic 2010 version Of The Creature From The Black Lagoon...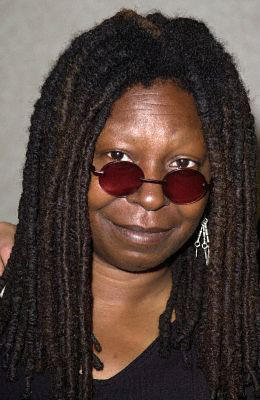 The Thing...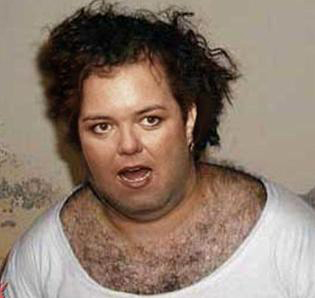 The Jew Hating Thing...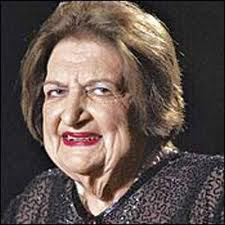 And of course, The Joy Behar Thing.
(Kind of looks like Bill Maher)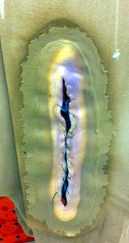 ---
THE ART OF LORENZO DIMAURO
---
This week for our art aficionado PIGsters, we showcase the work of D-Cup specialist, Sicilian born artist, Lorenzo DiMauro.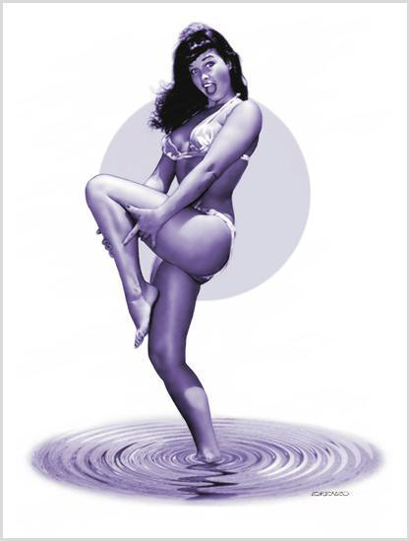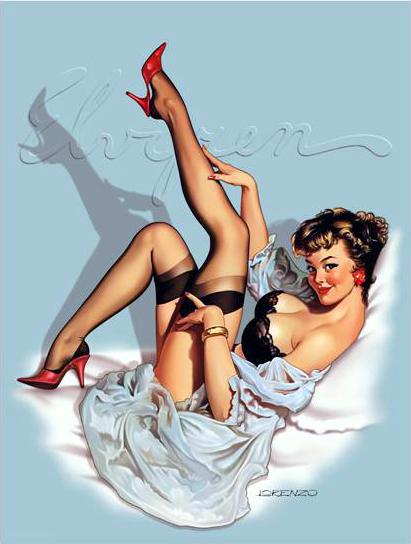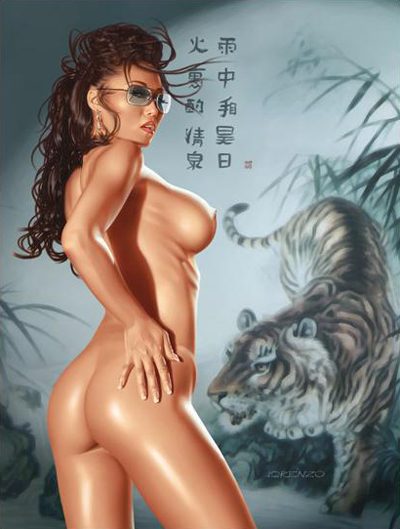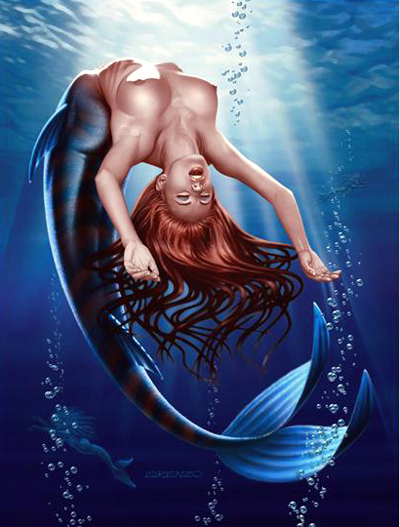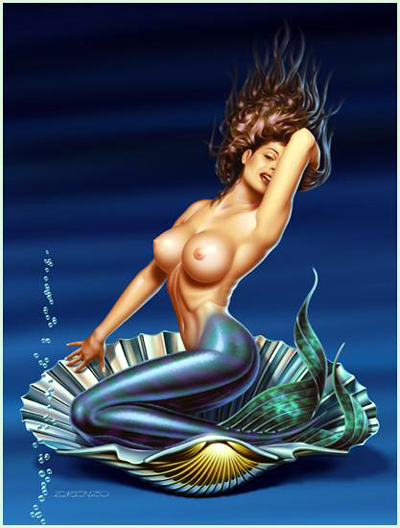 ---
VARGAS' VIXENS
---
Much imitated, never equaled Peruvian born artist Alberto Vargas is perhaps the gold standard when it comes to pin-up art and capturing with detail and unique style, the female figure, using anything from pastels, oil paints and even airbrush.
His prolific portfolio ranges from calendars and magazines such as Esquire and Playboy, to album covers and countless galleries, museums and private collections.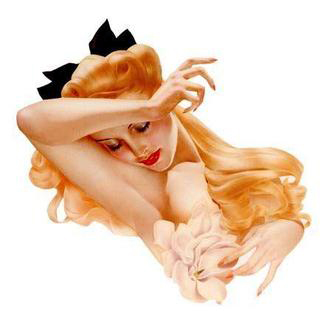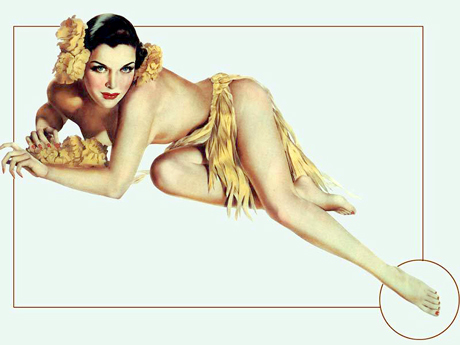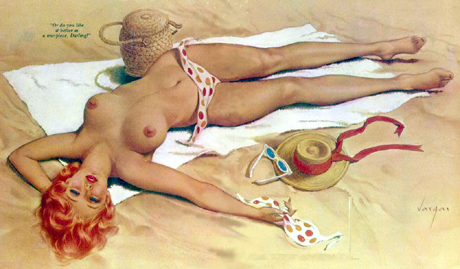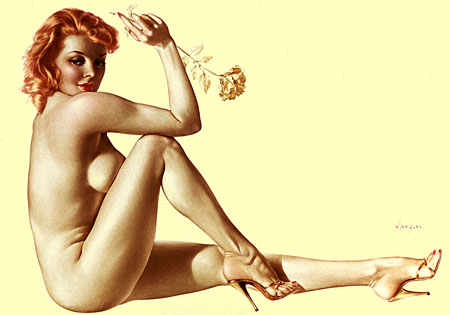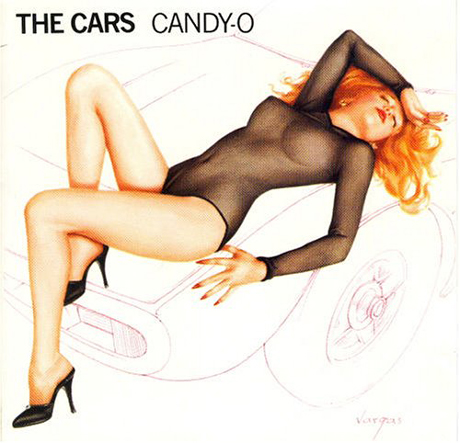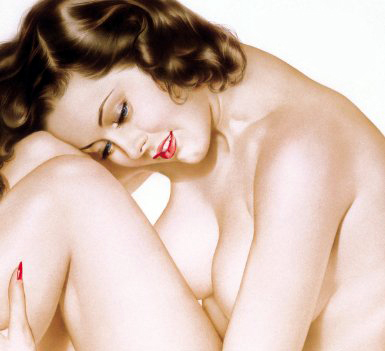 For a more extensive look into the work of Vargas, visit the Max Vargas Collection.
---
LOOK FOR THE INNER BEAUTY AND GREAT PERSONALITY
---
*Publishers note: A certain PIG smartypants staffer threatened to withhold my beer supply if I didn't post the following. But hey, according to Womyn, all women are beautiful ballerinas and princesses, on the inside.
OK. I can roll with that theory, providing I have a jackhammer and HazMat uniform to get through the below pictured layers of blubber, to find this one's inner beauty.
PIGsters, happy glorious Monday. Hope this eye candy works for some of you, and I promise to never give the keys to the kids to run this eye candy store, but please, take a moment and look for the inner beauty of this week's special treat.
Seriously, do you see the beauty in this photo?
Still don't see it?
I'll give you a hint: It's on the grill.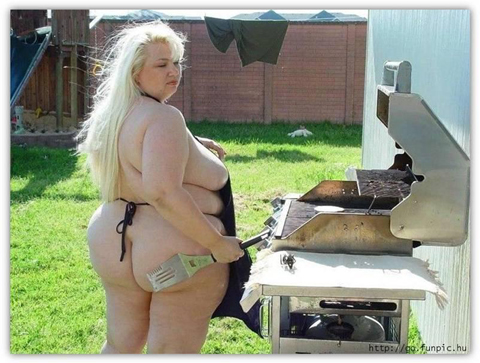 ---
ANYONE UP FOR SOME BROWN SUGAR?
---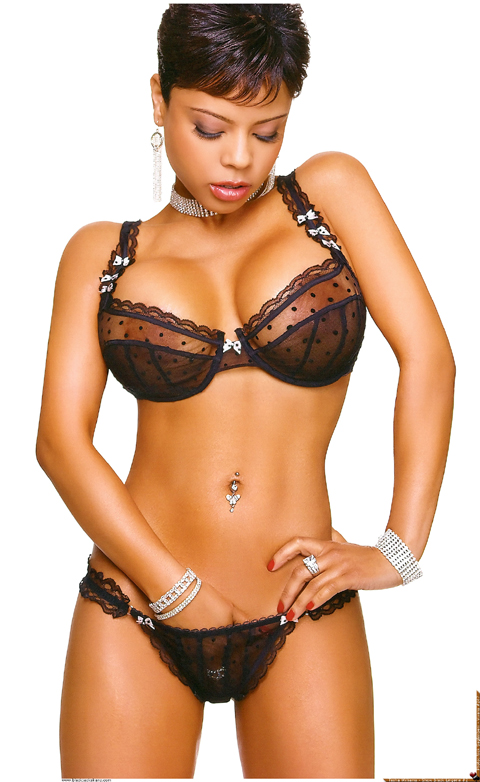 ---
LABOR DAY LOVELIES
---
Summer's almost over, and Labor Day and Back To School time is right around the corner. What better, PIGish way to salute the hard working ladies in our lives, than with a tribute to their year round efforts that makes our lives tolerable?
Barbeque Hottie and Hostess: Someone's gotta host that last summer barbeque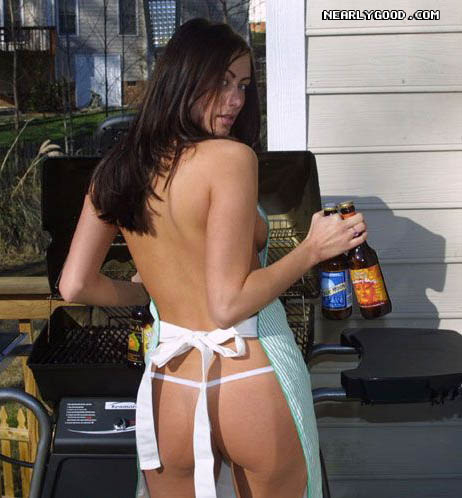 Beer Babe: You Can't have a barbeque without some suds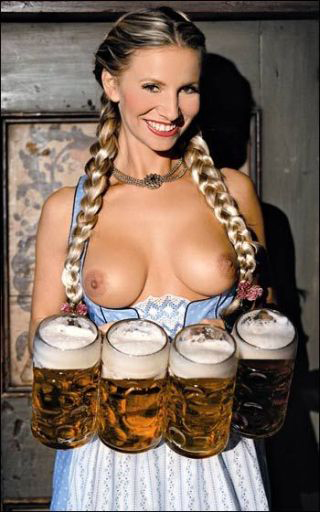 Back To School Time? You Bet, And What Better Way To Sharpen Those Pencils.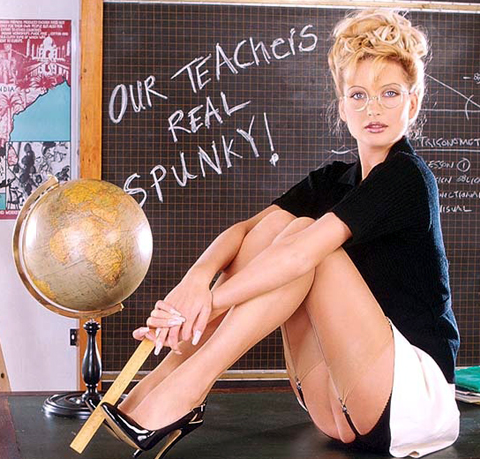 You Can't Dump Your Young Uns Off in A Crappy Ride, So She'll Give You A Tune Up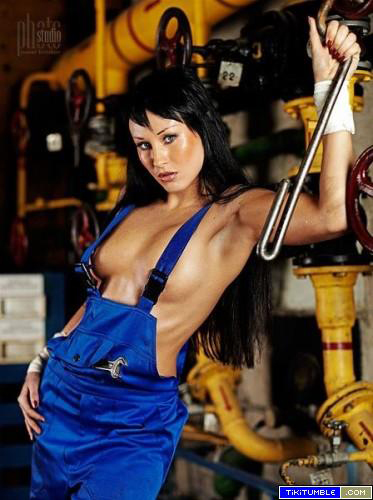 Back To Work? What a Drag With Her As a Secretary. Wouldn't Know Which Is Worse. Watching The Clock, Or Watching Her. Sheer Torture, Huh?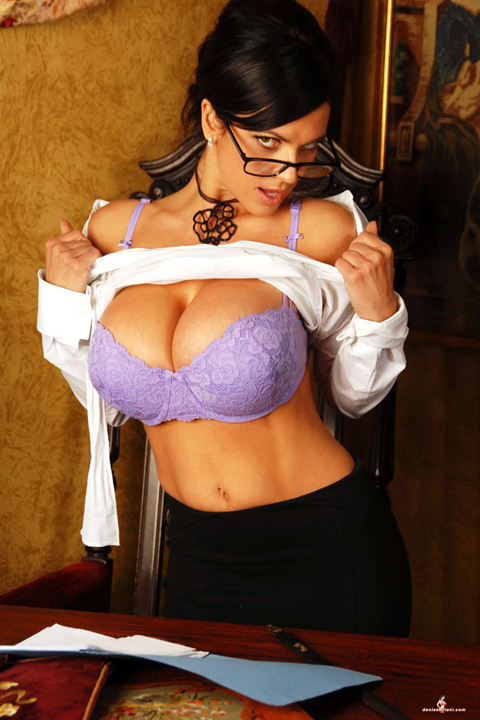 ---
SOME VERY TIGHT SQUEEZES
---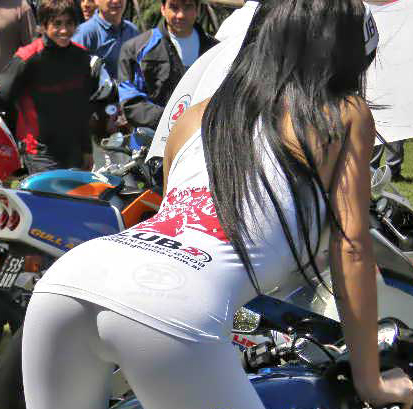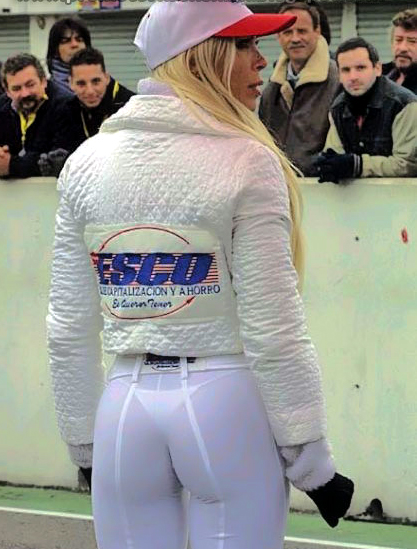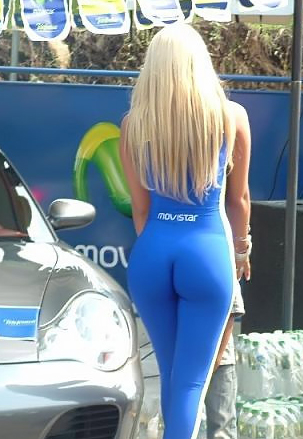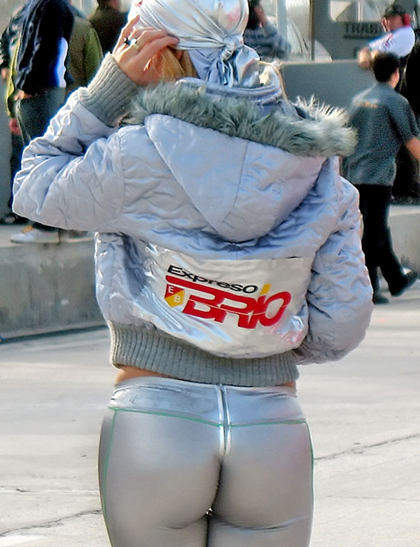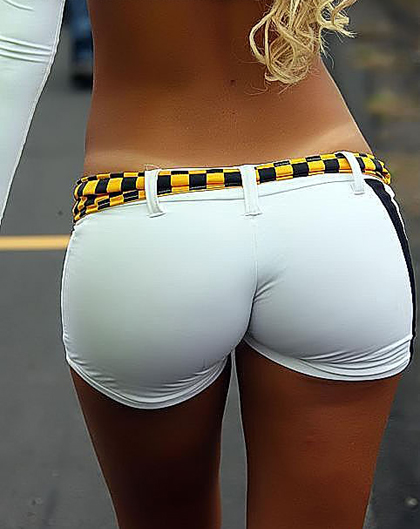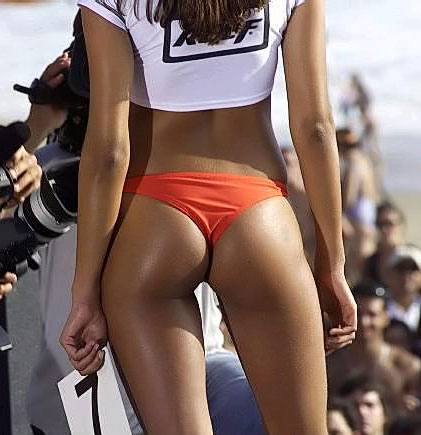 ---
HEY!!! WOMEN LIKE ICE CREAM TOO!!!
---
Posting on this page is such a chore, especially in the heat of summer, we thought we would offer up a classic summertime refreshment...ice cream and those that make those two scoops more palatable.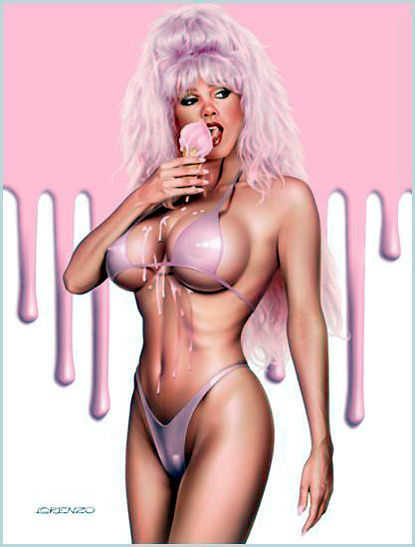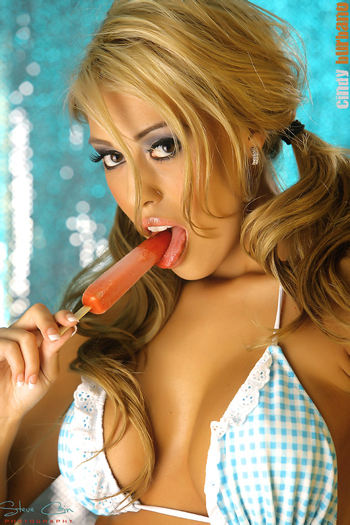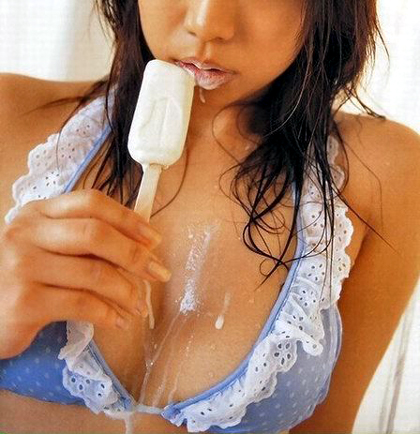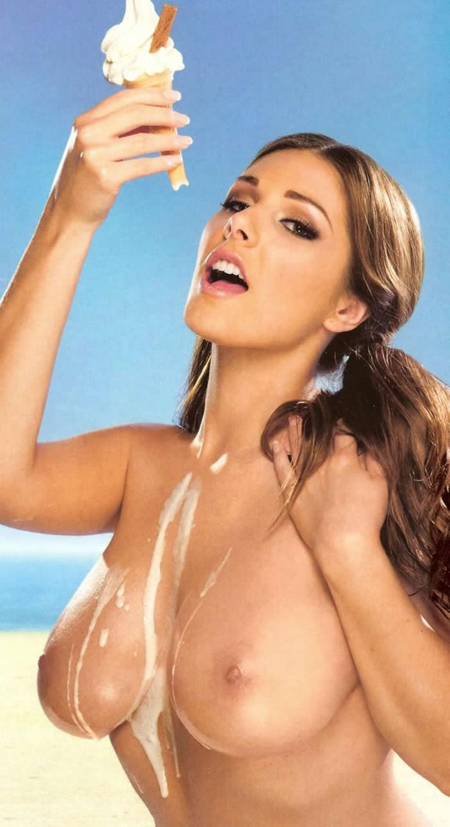 ---
CZECH THESE, OOPS...HER OUT
---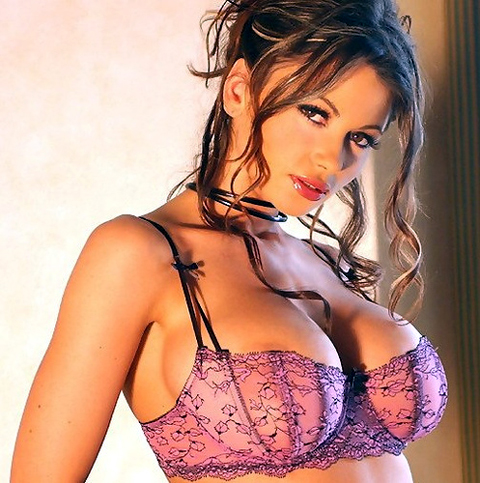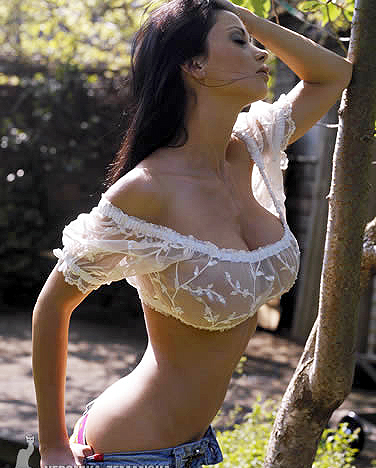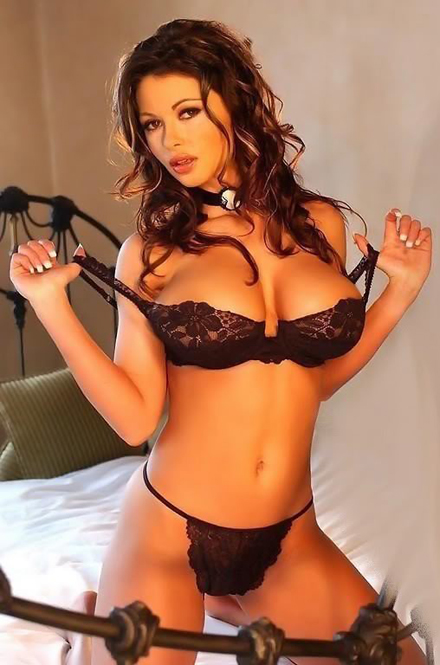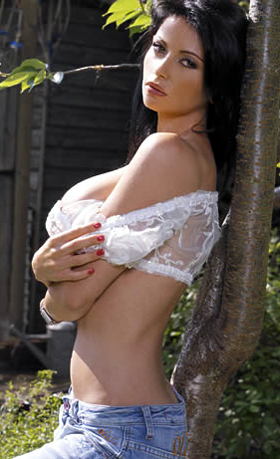 ---
WORLD CUP CUTIES
---
As far as World Cup soccer goes, the majority of us Yanks still don't get it, as far as the game itself goes, anyway.
What we do get, is the enthusiasm displayed by female FIFA fans throughout the world.
See if you can guess, better yet, even care, what country the following futbol fanatics are from.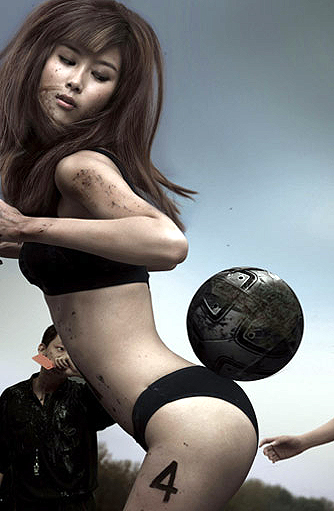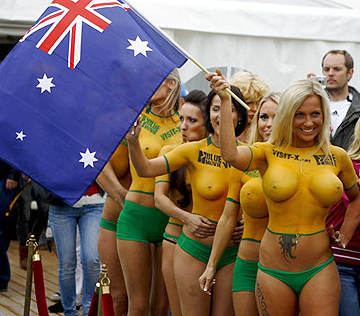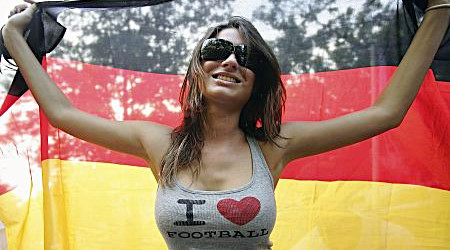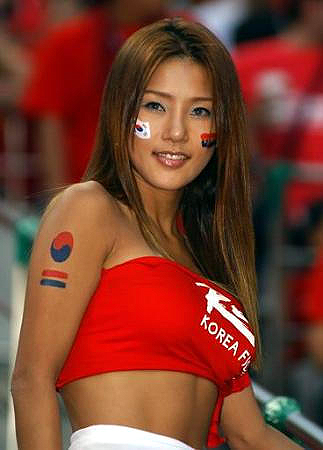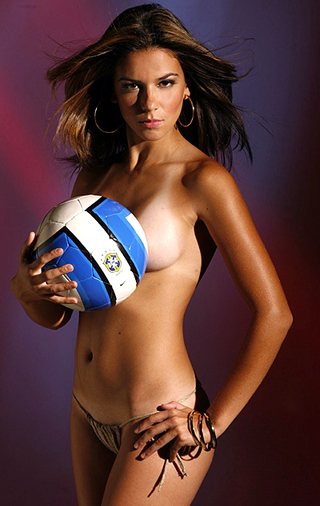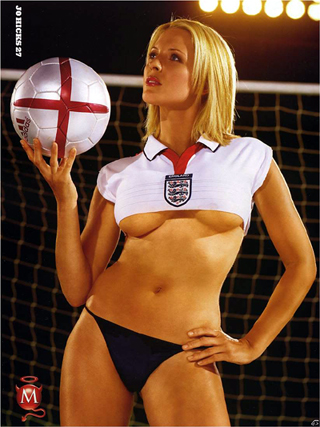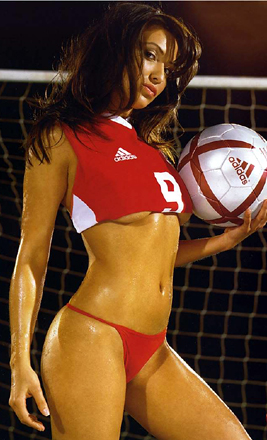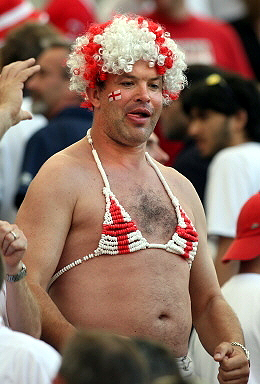 ---
THE FANTASY ART OF JULIE BELL
---
You don't have to be a Middle Earth Mutant or Dungeons and Dragons Dweeb to appreciate the fantasy art of Julie Bell.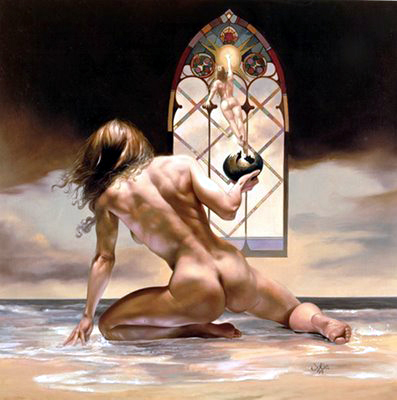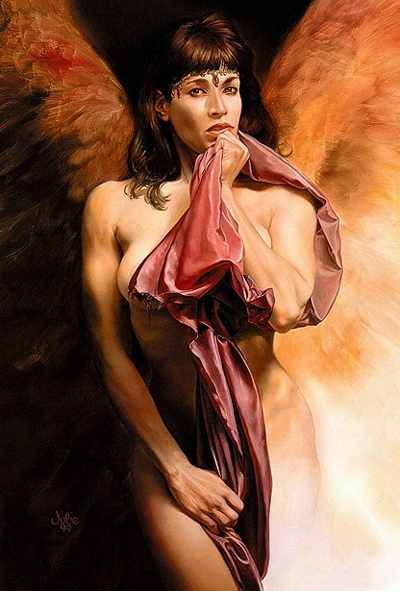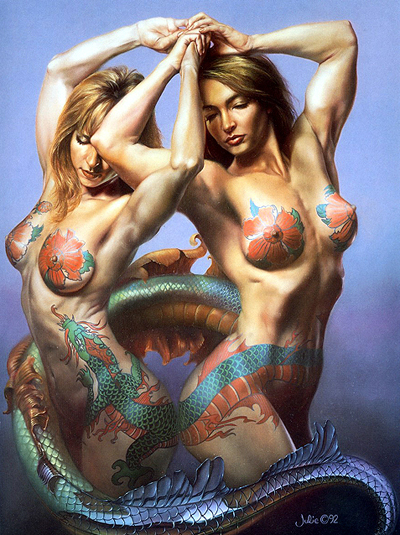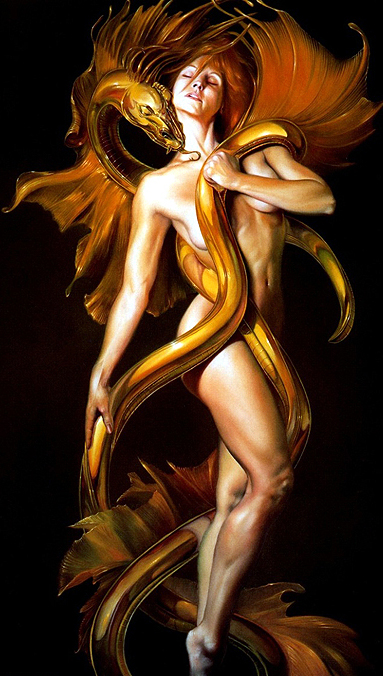 ---
FOR OUR COLORBLIND PIGSTERS
---
Showcased this week, some great black and white photography from some most excellent professional shutterbugs.
Note, the compostion.
While you're at it, the lighting works well, too.
Also, some of photographers used certain techniques in developing either softer or harder finishes to their prints in the darkroom.
Also, the use of the contrast between black and white, lightness, darkness and shade, doing battle with each other in order to coexist within the contour of the subject...
Screw that. This is PIG's Pinup section, not an avante-garde, artsy-fartsy critique.
You're here here to drool over our latest posting, not to get cultured.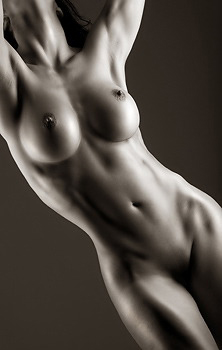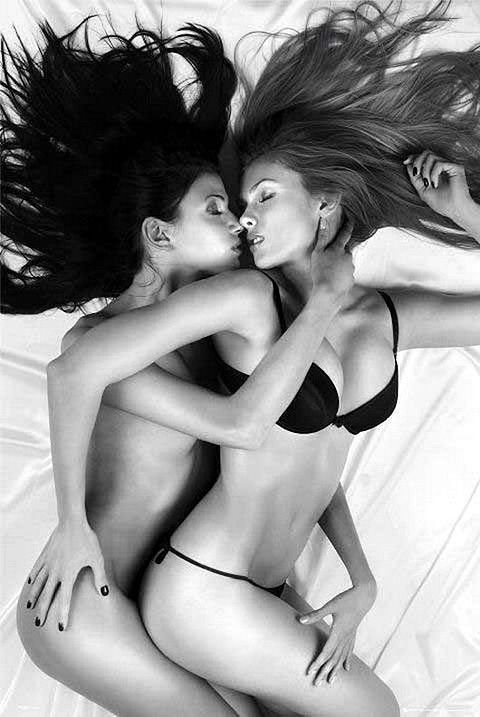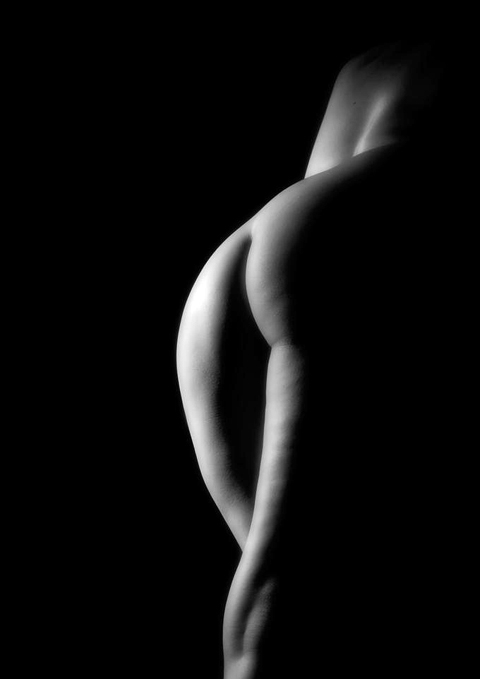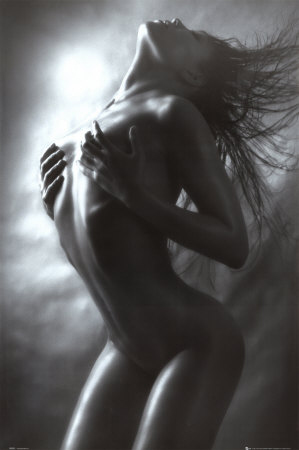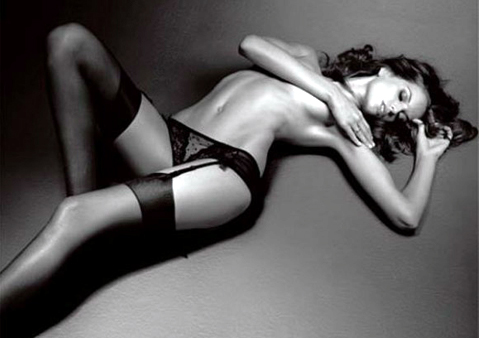 ---
HAPPY EASTER, PIGSTERS
---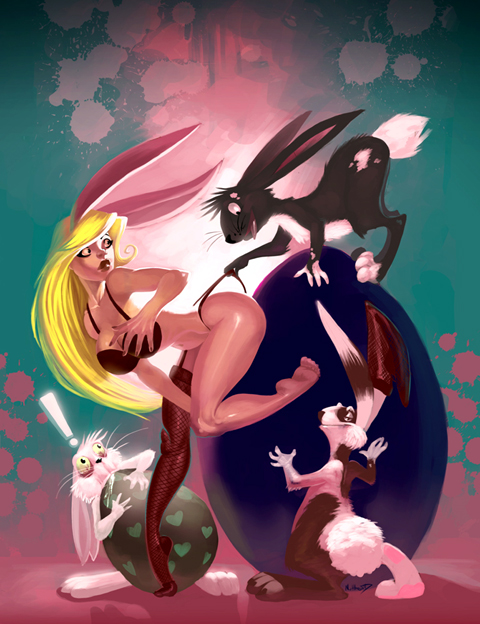 ---
A BREAK FROM THE BOOKS, POINDEXTER...
---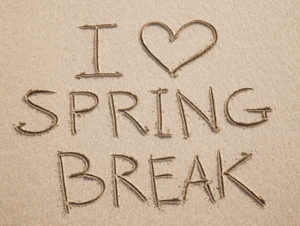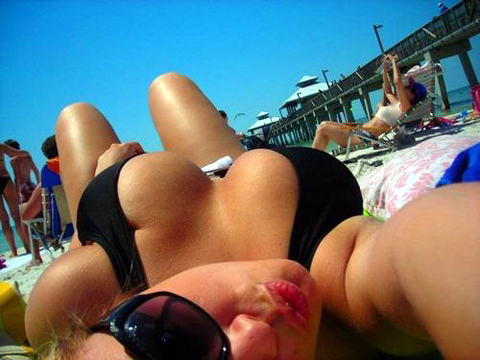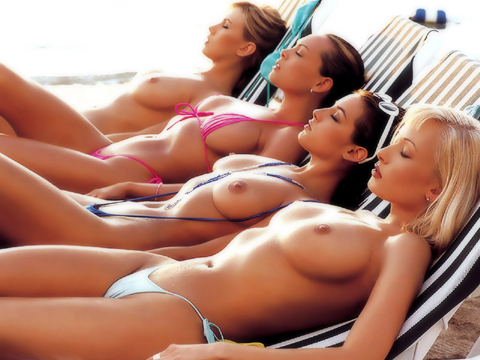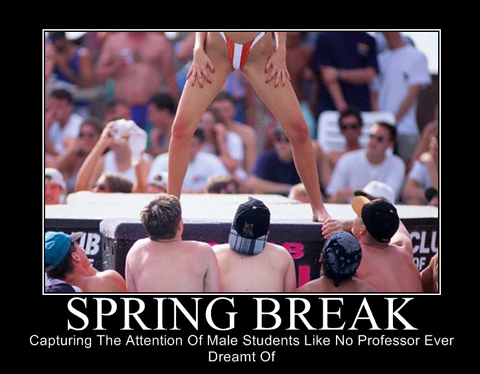 ---
THE CLONING OF ANGELINA JOLIE?
---
Leave it to the unoriginality of the Asians to once again, imitate an American original.
In this case, we don't mind, but we do wonder, "How long before the Asians announce a recall of this most recent American knock-off that they will no doubt mass produce?"
She does looks alot like Angelina Jolie, and in that spirit, the Asians should name her, Angereena Joree.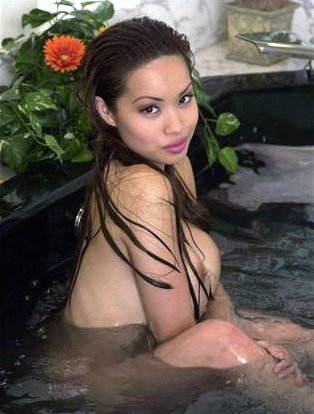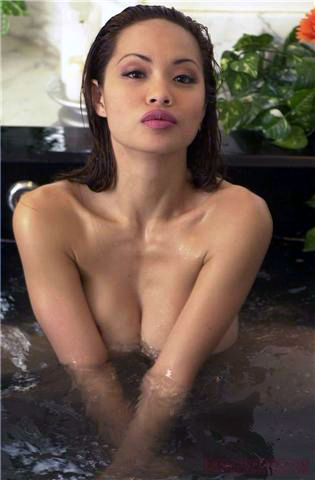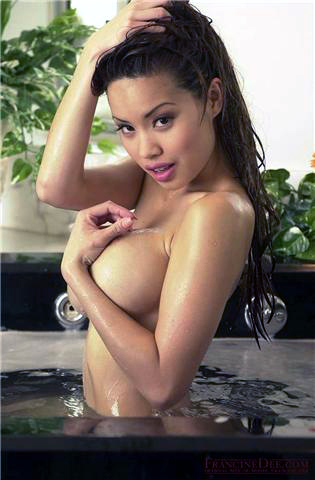 ---
THE AMAZING ART OF OLIVIA DE BERARDINIS
---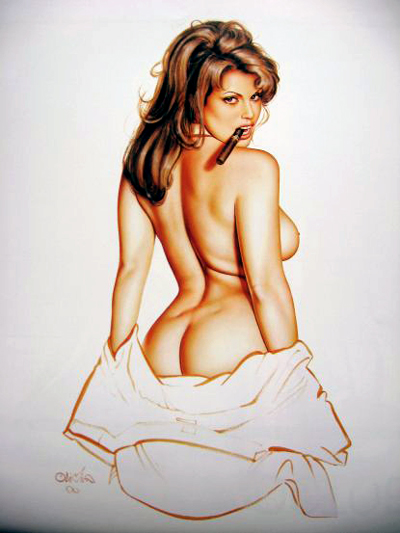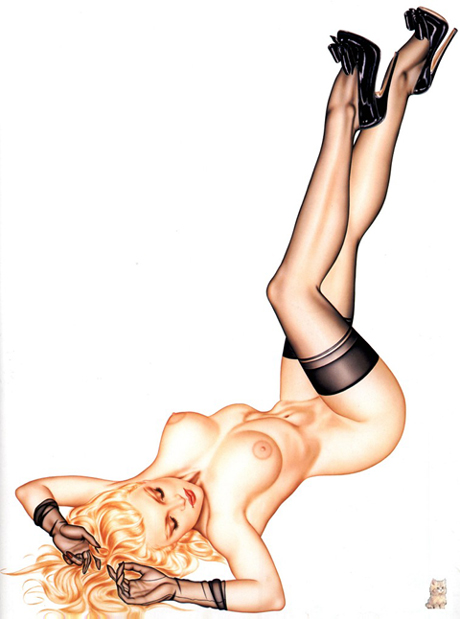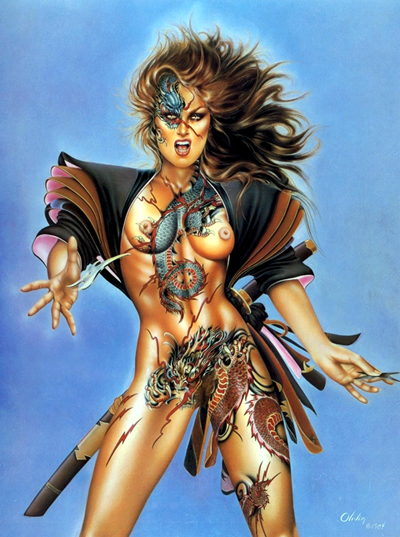 ---
LET'S GET LEI'ED
---
What's McGarret and Dano doing on PIG's Pinup page?
Well, since you're here, all we can say is "Book 'Em Dano" for the simple fact that you are loitering on this page and enjoy our tribute to the lovely ladies of our 50th state.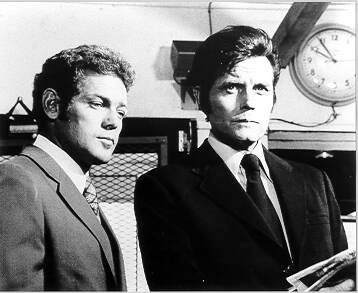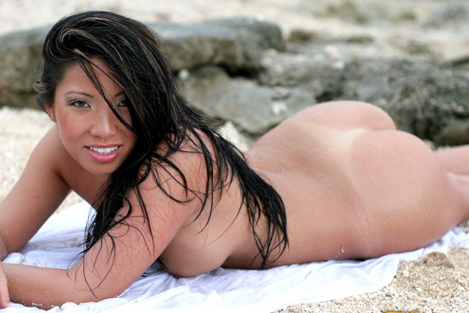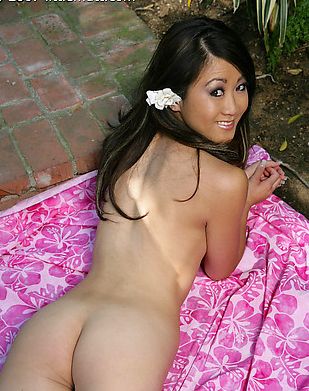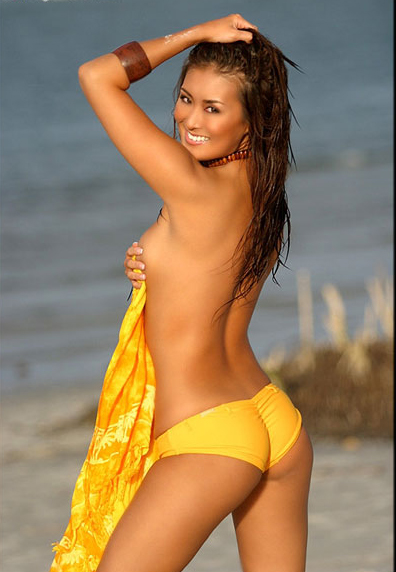 ---
IN YOUR DREAMS, DUDES
---
French export, Alexandra Paressant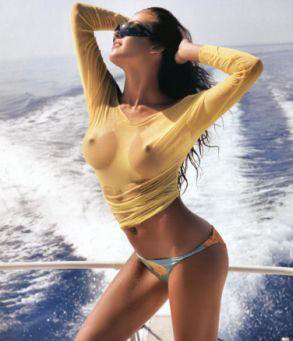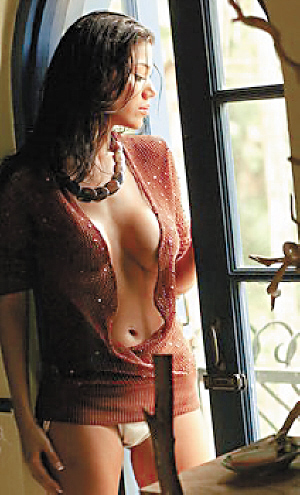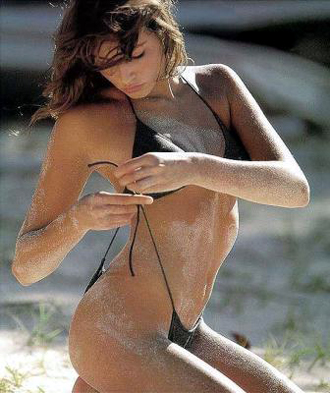 ---
HAPPY V-DAY LOVER BOYS
---
A touch of Valentine's Day class from renowned pin-up artist Gil Evgren...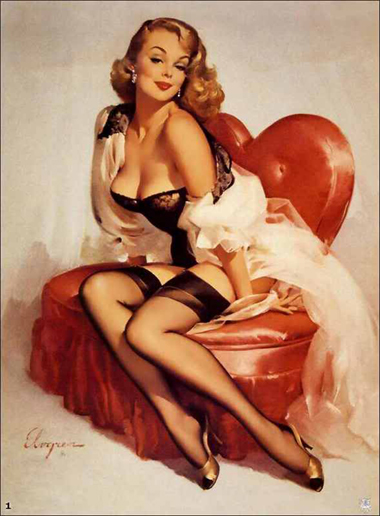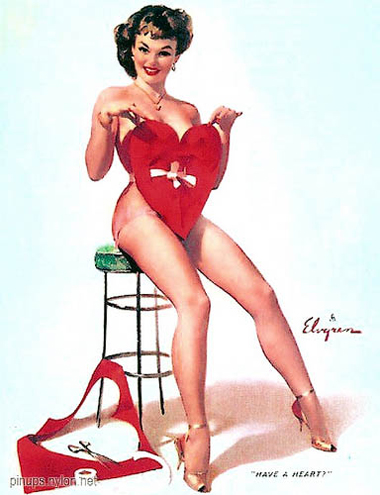 ---
JERRY SPRINGER'S CALENDAR GIRLS
---
Don't think for a dang moment we haven't forgotten our rustic brethren. In fact, we've uncovered a big surpise for y'all.
We found a calendar so cool, and would make the most hardcore Jerry Springer fan blush, we had to create a special link just for you, Cooter.
So put down the Old Milwaukee, brush that tooth, spark up Granny's corn cob and click
Warning: Don't say we didn't tell that it wouldn't make you mullet stiffen, especially if you see yer kissin' cousin.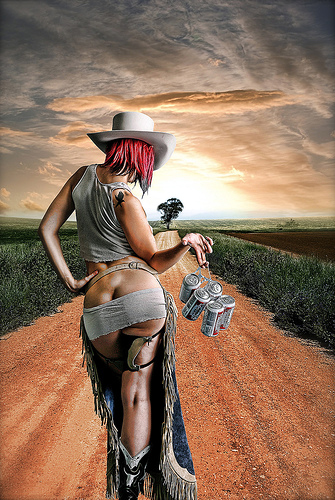 ---
BOND GIRLS: FROM CLASSIC TO CONTEMPORARY
---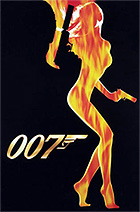 Babes. Bond Babes.
A major feature of every James Bond film has been the "Bond Girl."
From their world classic beauty and charm to their killer monikers, Bond Girls have always been a cut above the rest and have been a major career step for many talented actresses.
Their character names leave little to any red-blooded imagination. With names like Dr. Goodhead, Octopussy, Plenty O'Toole, Strawberry Fields, Chew Mee, Kissy Suzuki and of course, Pussy Galore, it doesn't take Sigmund Freud to figure out what those names mean.
Shaken or stirred. Wet or dry, grab that Martini and scroll down.


Caterina Murino
"Solange"
Casino Royale - 2006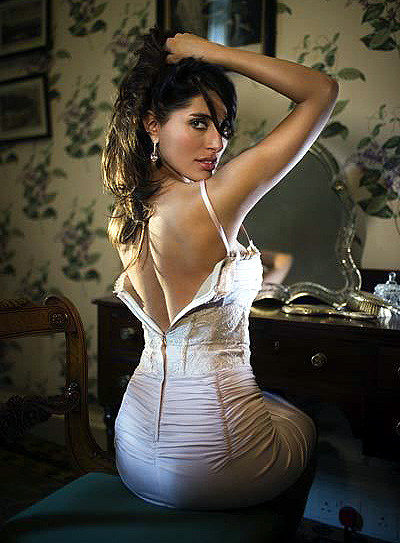 Kim Basinger
"Domino Petachi"
Never Say Never Again- 1983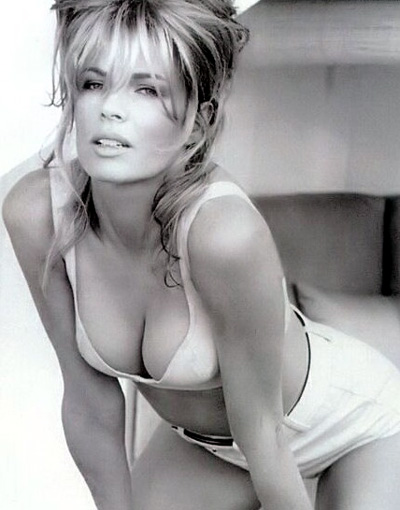 Olga Kurylenko
"Camille Montes"
Quantum Of Solace - 2008


Izabella Scorupco
"Natalya Simonova"
GoldenEye - 1995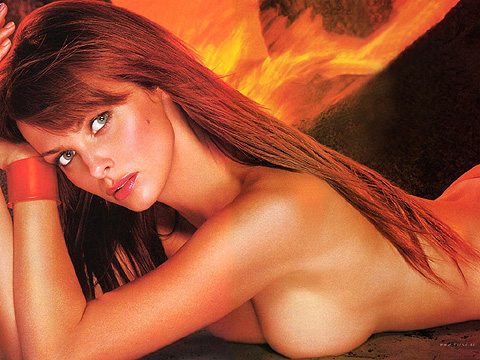 ---
WHICH ONE WOULD YOU RE-GIFT?
---
It's obvious that you were a good little PIGster in 2009 if you saw any one of these under your Christmas tree this year.
You deserved it!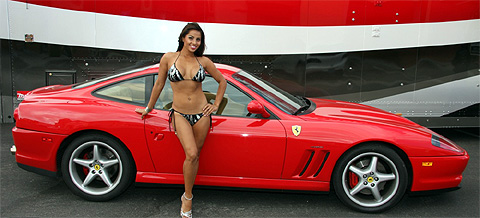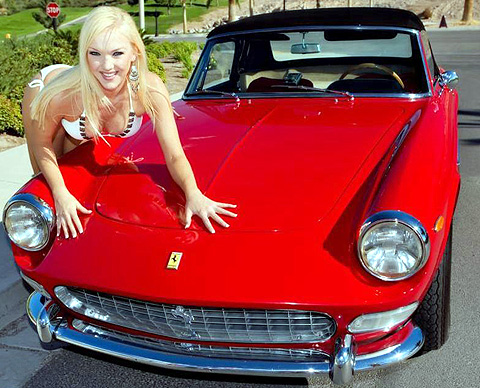 However, if these aren't good enough for you, and you want to get a refund or exchange,
you can always choose whatever's behind Door Number Three...
---
PIG'S OFFICIAL CHRISTMAS HELPER: NAUGHTY OR NICE?
---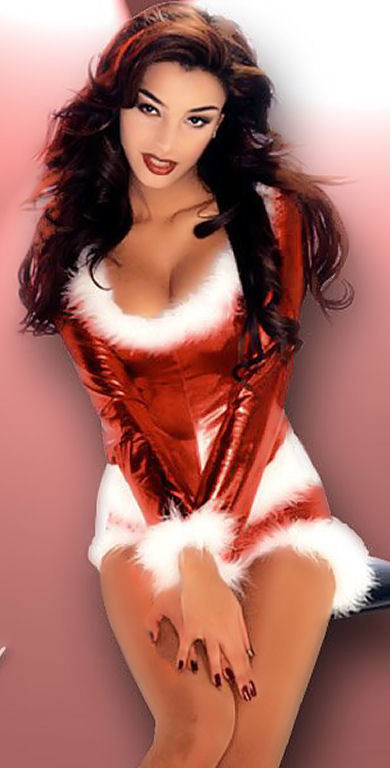 ---
COLOMBIAN EYE CANDY: SOFIA VERGARA
---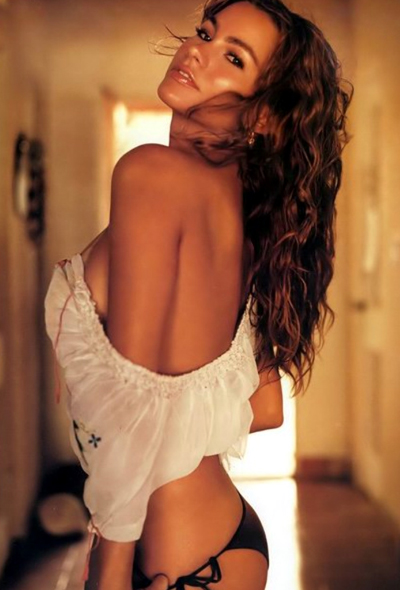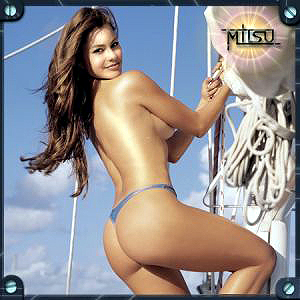 ---
FLY THE FRIENDLY SKIES
---
RyanAir, a no-frills airline has routinely put out a calendar featuring their female employees' assets. All proceeds go to a charity which helps children with physical disabilities.
Fine? With us, yes. But with the hairy, hunchbacked, hot aired hordes of womyn whose armpits or legs haven't seen the business end of a razor blade, or a bottle of mouthwash, they seem to have a bone to pick with the lovely lasses portayed.
It's so predictable that O'Pinup Dude won't bore you, but their bone of contention is the usual snoozefest of womens' bodies being objectified.
Been there, done that and don't want to go over the Gendercrat agenda, again.
Instead, we would rather have you take a look at the samples below and give serious consideration to place an order for a calendar showcasing the lovelies.
Here's how to order yours, for charity, of course:
http://www.ryanaircalendar.com/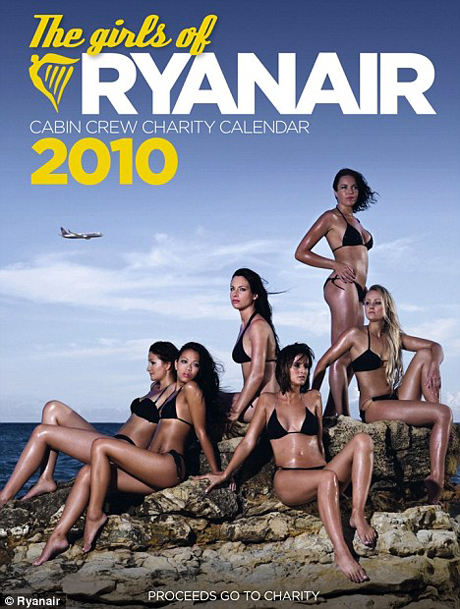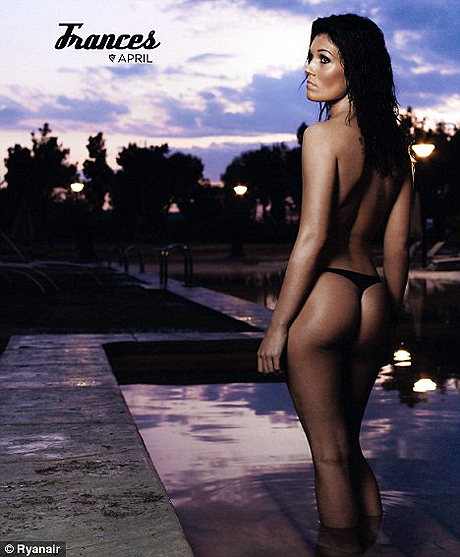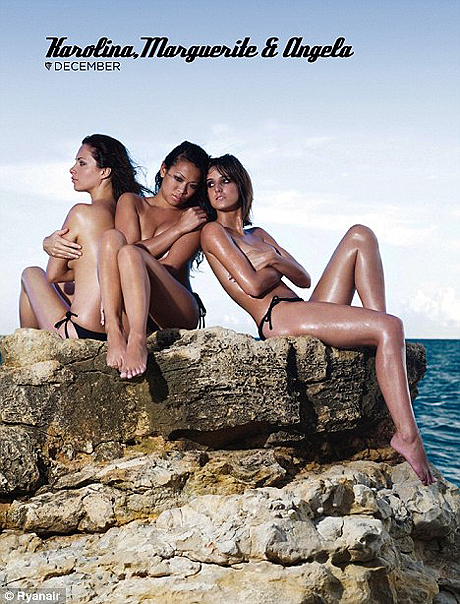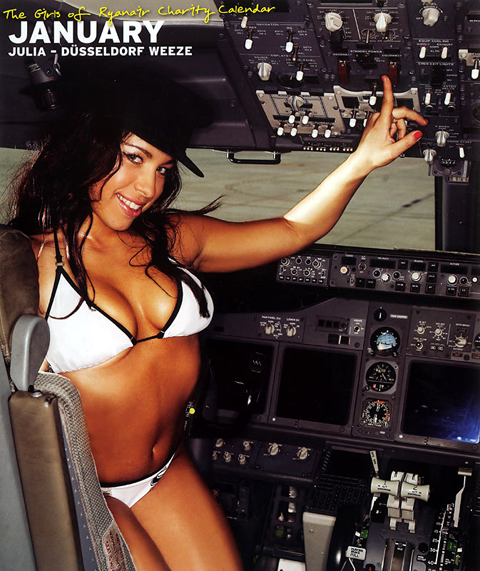 ---
MISS NOVEMBER | BONNIE JILL LAFLIN
---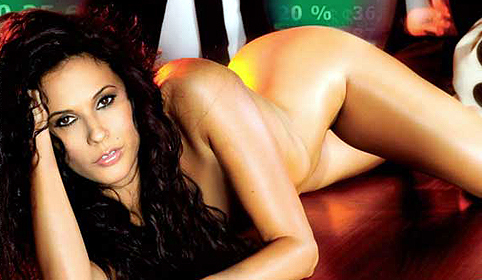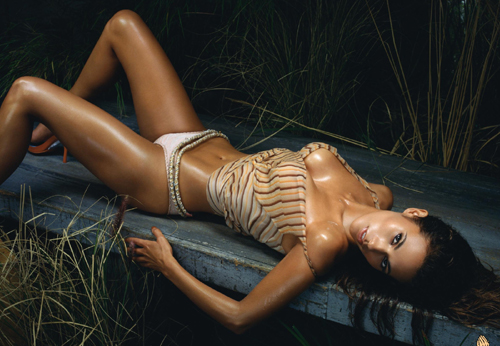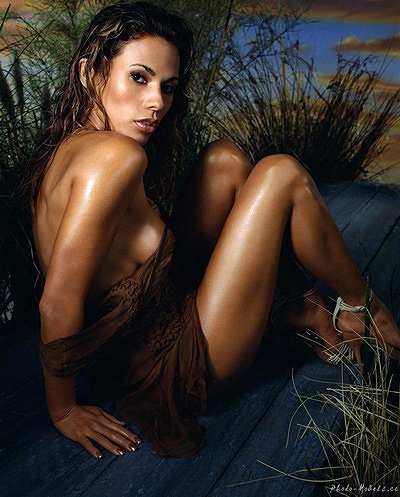 ---
SPECIAL EDITION
---
In honor of Rio de Janeiro being awarded host city status of the 2016 Olympiad, PIG's Pinup collector found this Brazilian Beauty, Adrianna Lima.
Wanna see more? We knew you would. So, we created a Special Edition showcasing the uninhabited Beauties of Brazil.
Eat your heart out, Hef. And you too, Obama.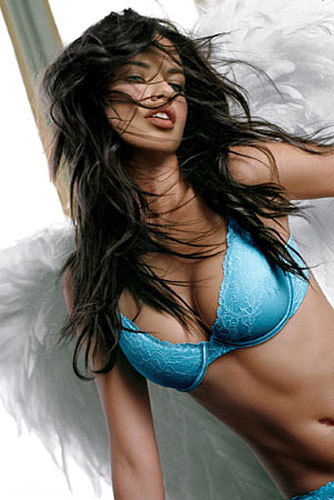 ---
HAPPY HALLOWEEN
---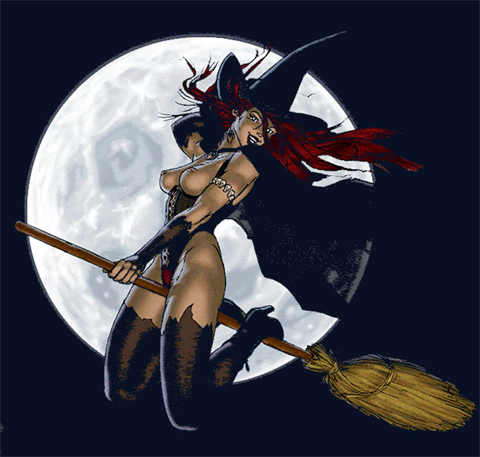 ---
TERRIE BARR
---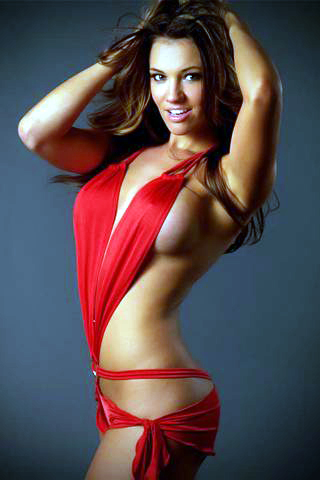 ---
BIRTHDAY SUITS | LOVELY UNIFORMS, LADIES
---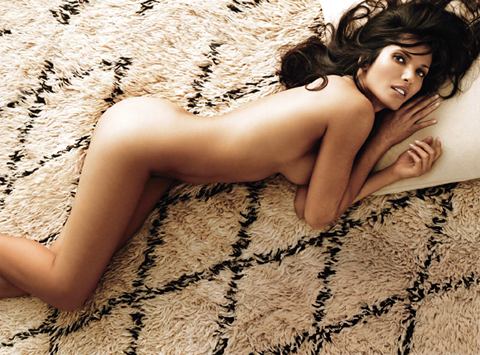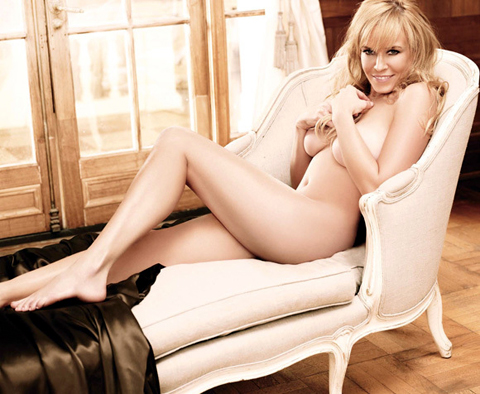 ---
ROSARIO DAWSON
---
---
JEAN SIMMONS
---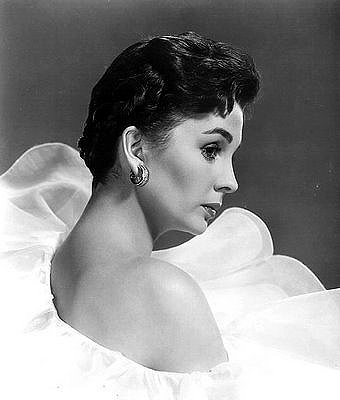 ---
TERRI NUNN
---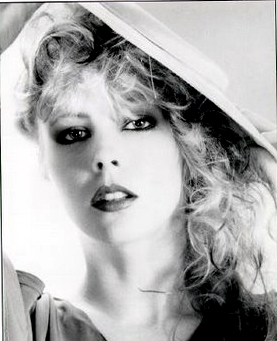 ---
HOME GROWN AND COWGIRL UP TIME
---
The following is a tribute to America's corn fed, home bred beauties.
Giddy up and ride 'em, cowboys. In your dreams.
Note the lack of a "Made In China" labels affixed to these sweeties.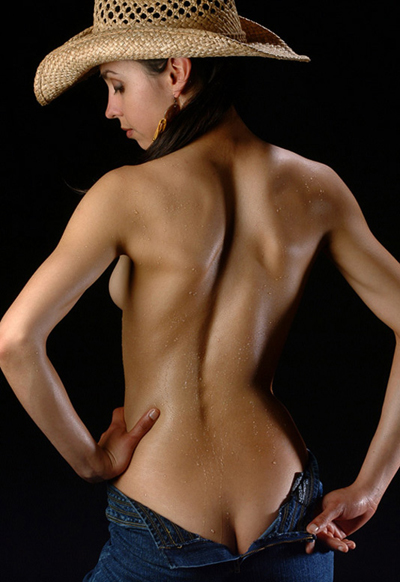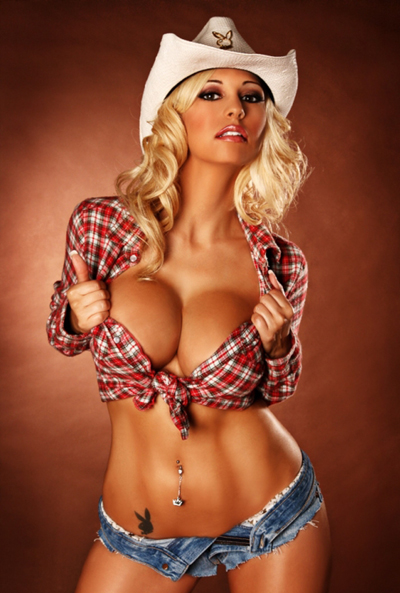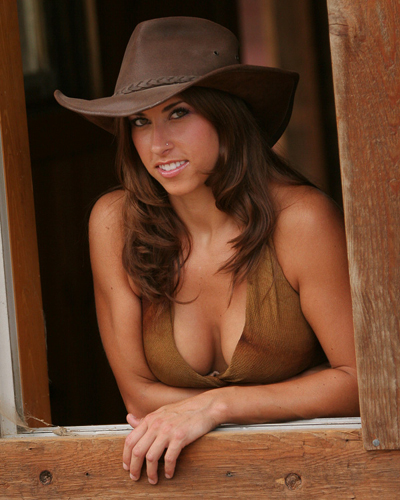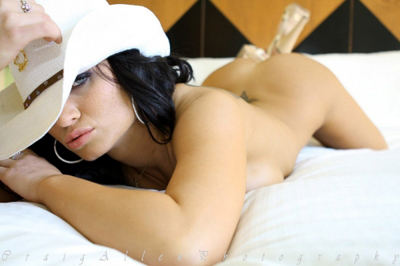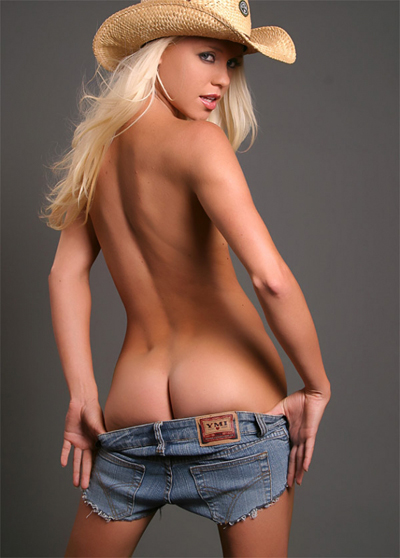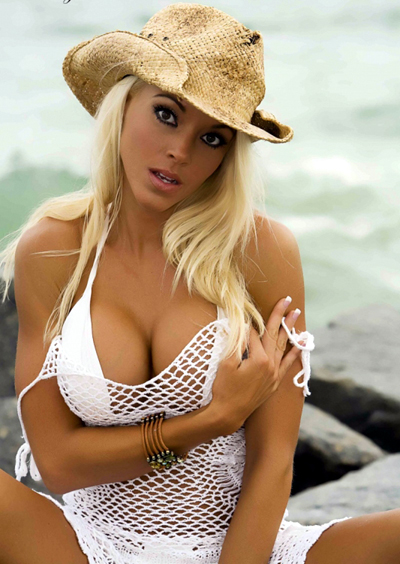 ---
ASIAN BABE DAY
---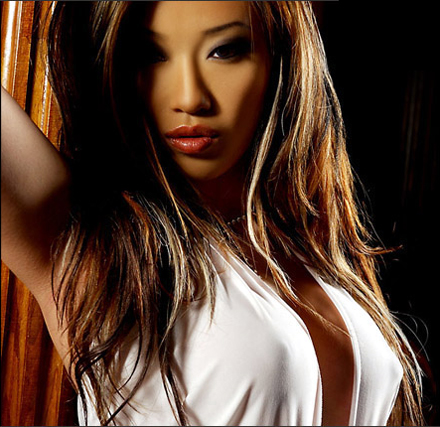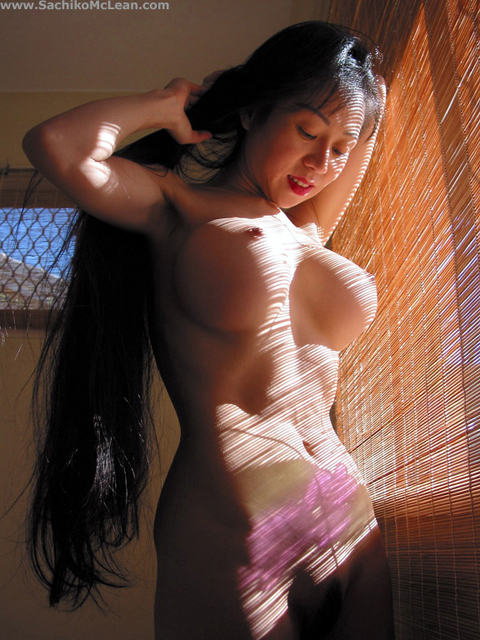 ---
VIDA GUERRA - H-H-H-HOT TAMALE
---
Don't ask how she got here, just shut up and enjoy.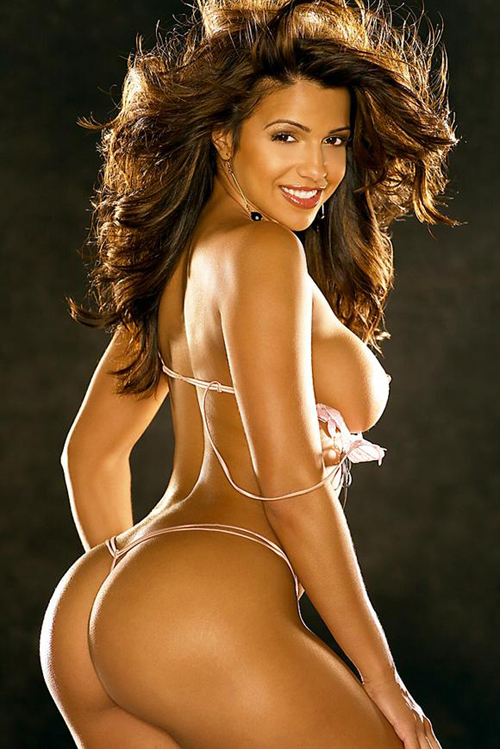 ---
FROM RUSSIA WITH LOVE
---
Marina Orlova. That's the name. Teaching English, that's her game. Total package of brains, beauty and attitude.
Worth a look at http://www.hotforwords.com/
Enjoy.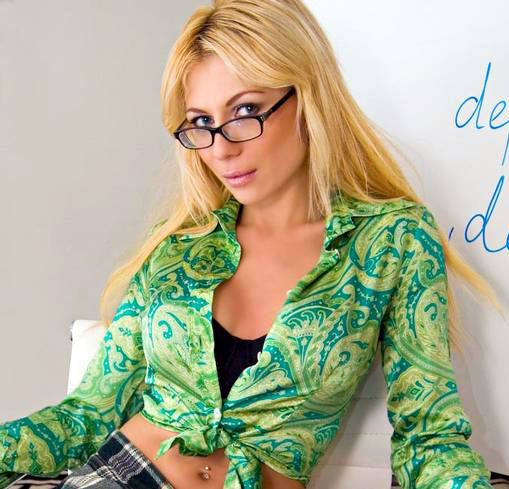 ---
SOME CUPS ARE MORE EQUAL THAN OTHERS
---
Have you always wanted to know why the letters A B C D E F have been used to classify bra sizes?
Scroll down and wonder no more.
A = ACCEPTABLE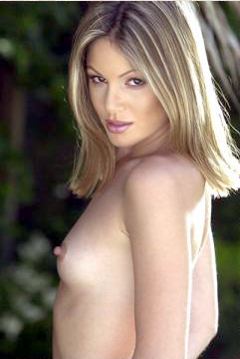 B = BEAUTIFUL
C = COLOSSAL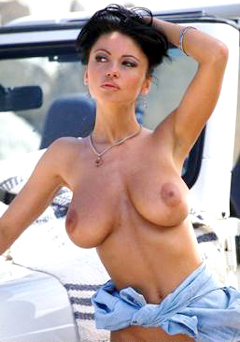 D = DRAMATIC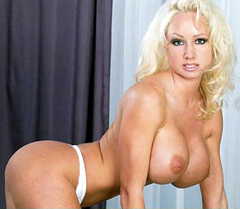 E = ENHANCED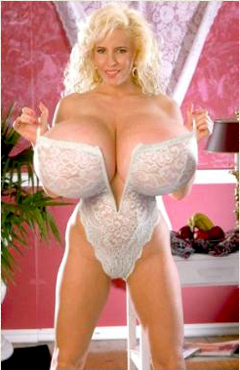 F = FORGET IT...
IF YOU DARE!
---
CANDICE MICHELLE : GO DADDY GIRL
---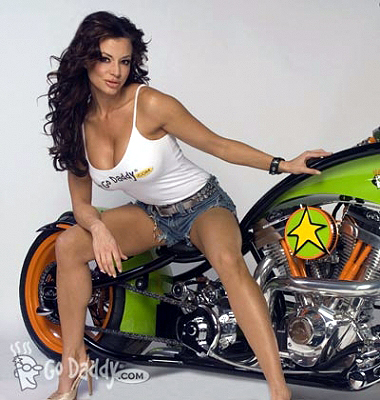 ---
RENI: BULGARIAN FOLK SINGER
---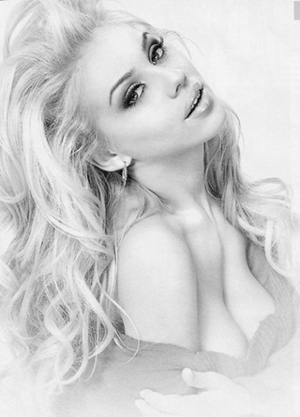 ---
EVA MENDES: WHO NEEDS VIAGRA
---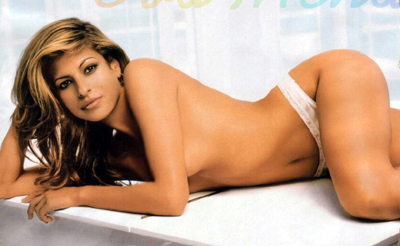 ---
SOA LEE: SMOKING HOT DISH OF KOREAN YUM-YUM
---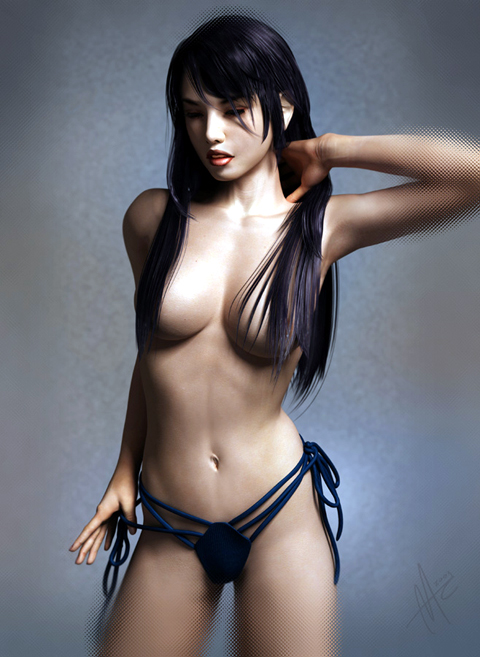 ---
FERNANDA FERRARI: VROOM, VROOM, VROOM
---
...............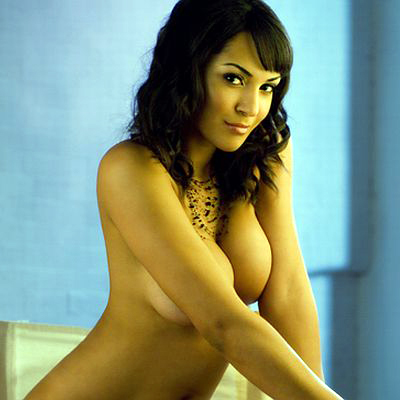 ---
PAT BENATAR: ROCK GODDESS AND DYNAMO VOCALIST
---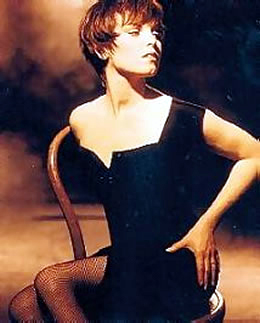 ---
CATWOMAN: HERE, KITTY KITTY!!!
---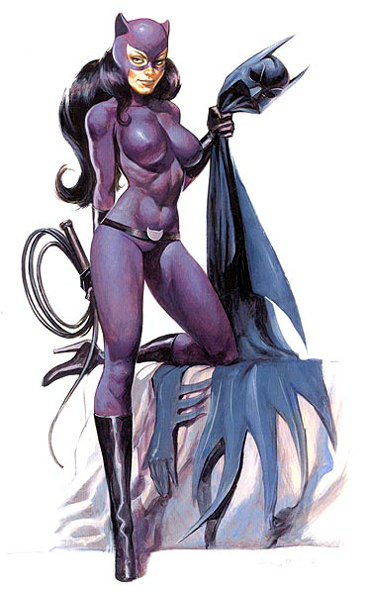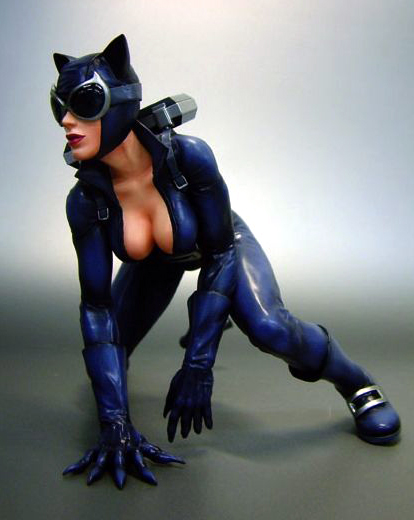 ---
BROWN SUGAR: RENEE TENISON (PSST, SHE HAS AN IDENTICAL TWIN SISTER)
---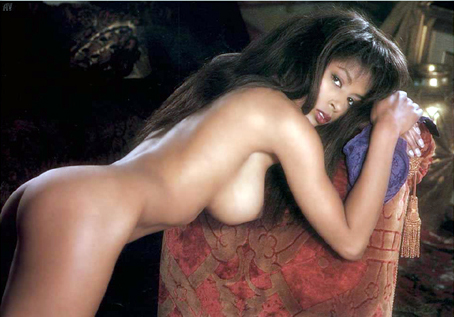 ...............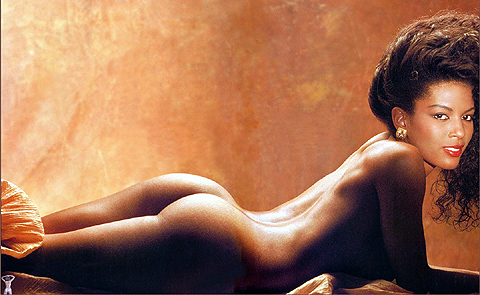 ---
DOWN UNDER SWEETS : NICHOLE KIDMAN
---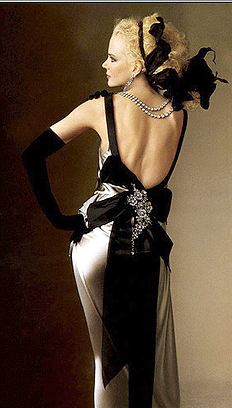 ---
ANN MARGARET: TOTAL KNOCKOUT
---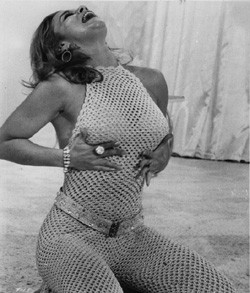 ---
BO DEREK: PERFECT 10 AND LUCKY HORSE
---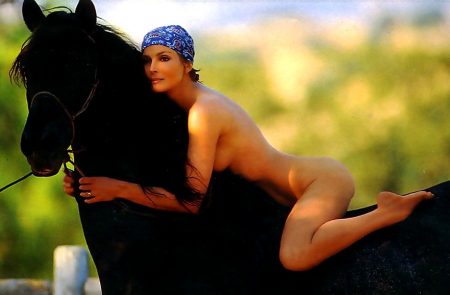 ---
CHRISTINA AGUILARA: VERY NICE IN ALL RESPECTS
---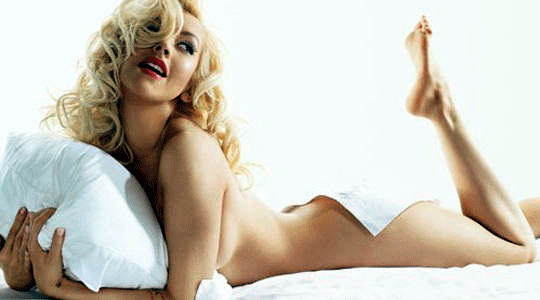 ---
THIS IS YOUR CAPTAIN'S LOVE TOY SPEAKING...FROM THE COCKPIT
---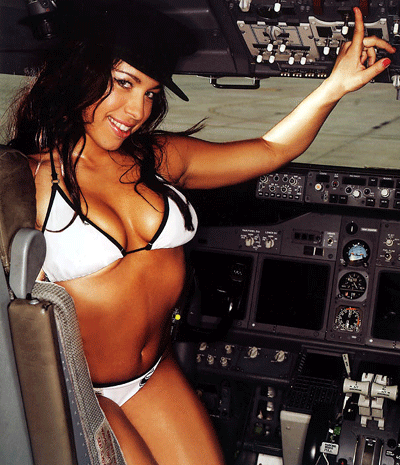 ---
BUT OFFICER, I WAS WEARING A HELMET
---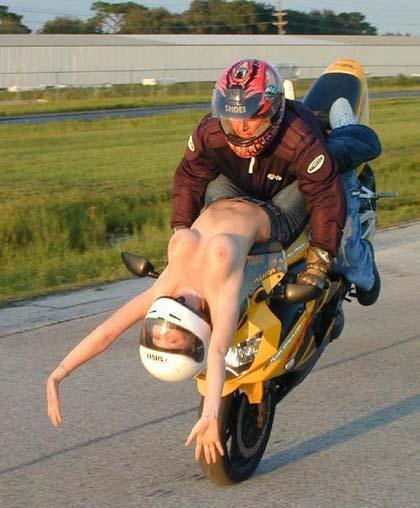 ---
SWEDISH BIKINI TEAM
---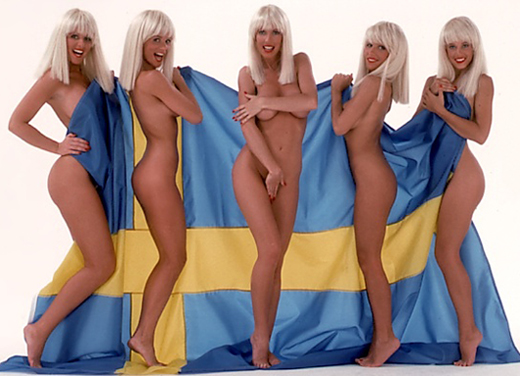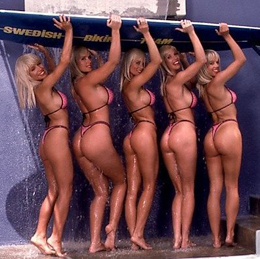 ---
DOUBLE TROUBLE: JORDAN AND HER JUGS
---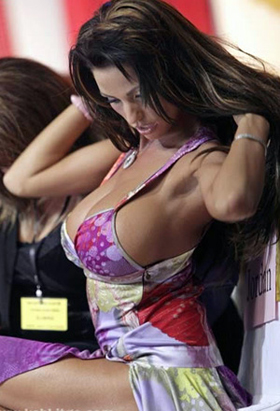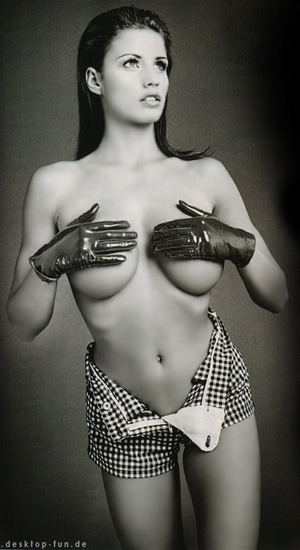 ---
HOCKEY MOM...WHOEVER SHE IS
---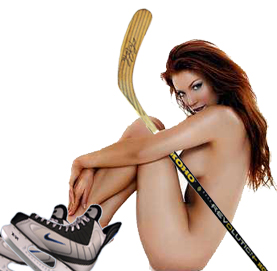 ---
PIGSTER SKYEYE'S SCHOOL MARM: WANNA STAY AFTER SCHOOL?
---
---
NEW PORCUS PERSONAL STAFF: HIRED ON THE SPOT
---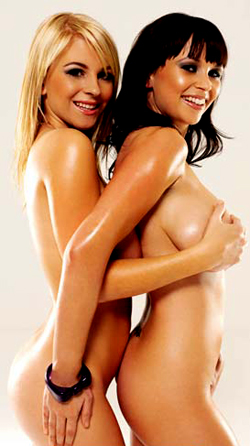 ---
CARMEN ELECTRA
---
---
KEIRA-KNIGHTLEY
---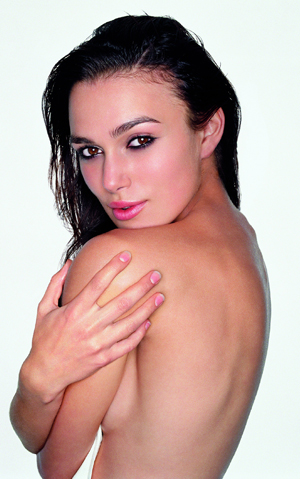 ---
TIARA LESTARI, INDOSENIAN YUMMY
---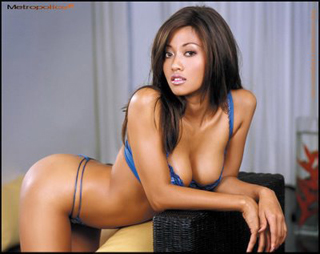 ---
WHO CARES, SHE'S GORGEOUS
---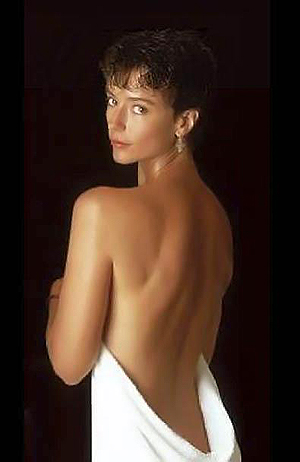 ---
BROOKE BURKE, BEAUTY DeLUXE
---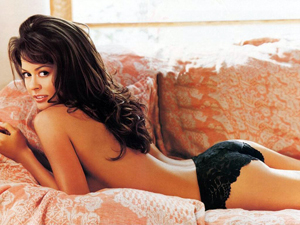 ---
RACQUEL WELCH...MEGA YUM YUM
---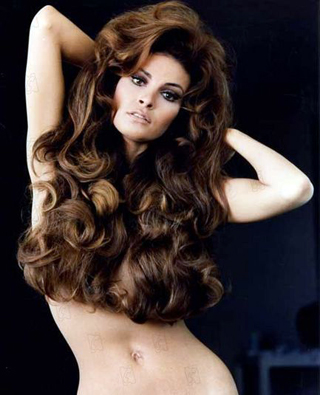 ---
SHARON TAY: NEWS DELIVERY CHICK
---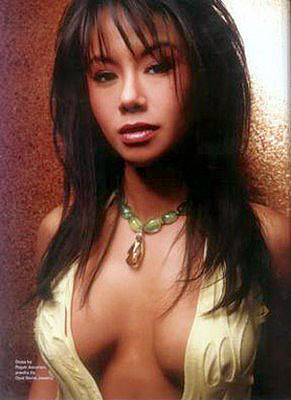 ---
JAYNE MANSFIELD : HELL OF A BEAUTY
---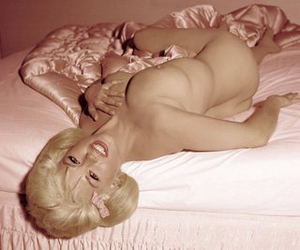 ---
MAMA MIA!
---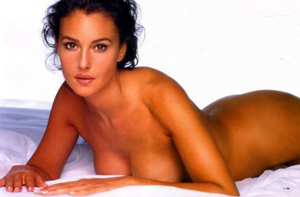 ---
FOR HAMBO: SOPHIA LOREN
---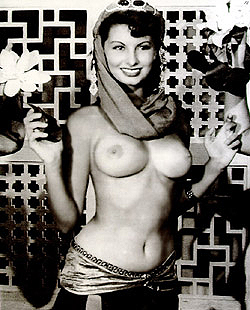 ---
MIA ST. JOHN: BOXING KNOCKOUT
---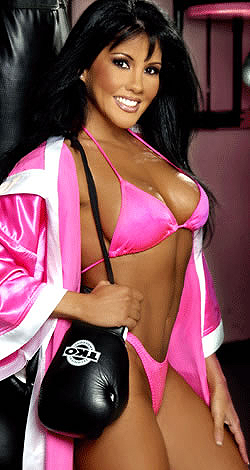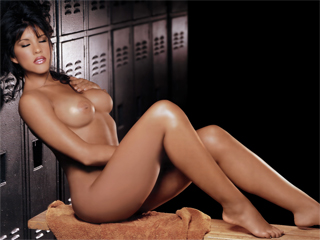 ---
HOOTERS GALS: BET YOU GO THERE FOR THEIR WINGS, HUH?
---
---
ELIZABETH HURLEY: HOT BRIT BABE
---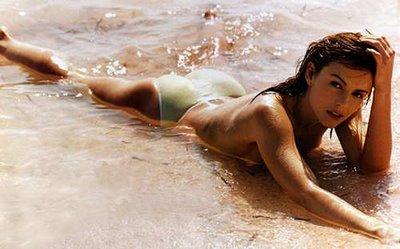 ---
CARIBOU BARBI : SNOWMAN MELTER
---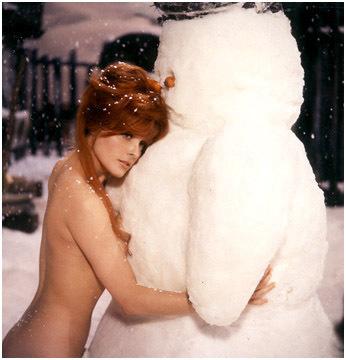 ---
---
© Copyright 1993-2014 PIG - The Politically Incorrect Gazette
---
---